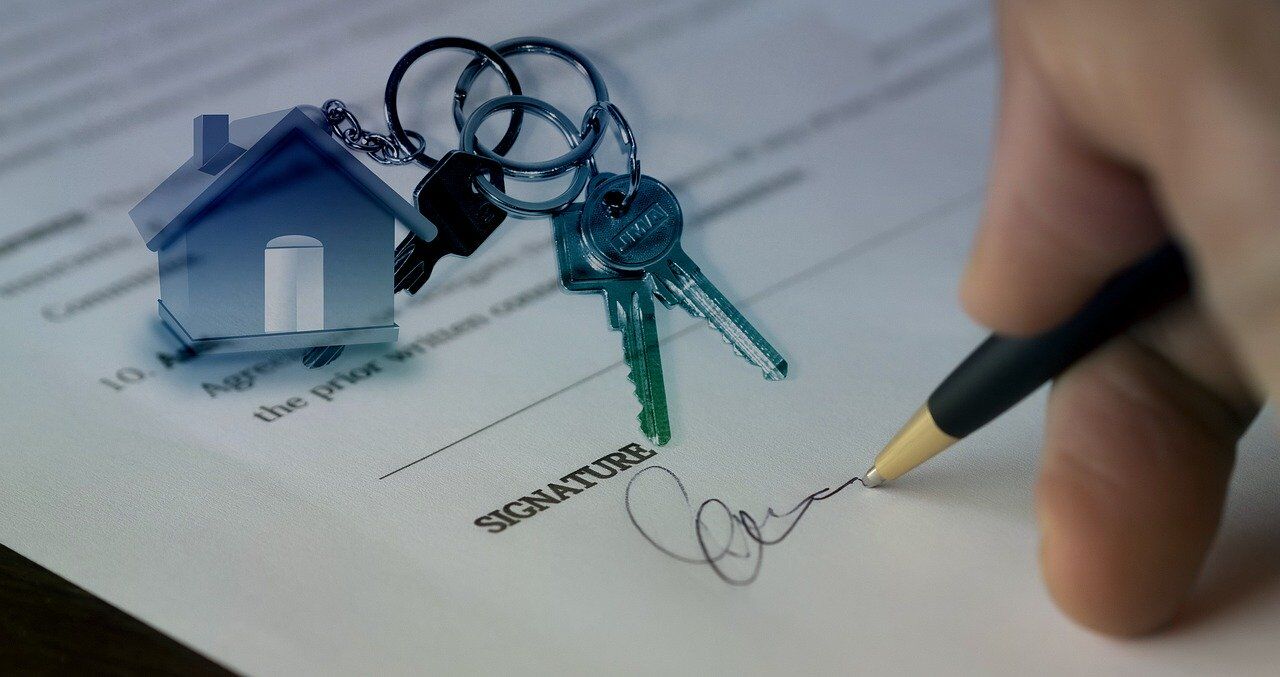 6 months ago ·Justin Becker ·Comments Off on Should I Rent or Own A Mobile Home In Fenton, Michigan
Are you looking for a mobile or manufactured home in Fenton? Well, look no further. Whether you are thinking about buying or renting, you definitely have some exciting options to consider. That being said, before selecting the mobile home of your dreams here, it always helps to learn the lay of the land in your future city—Fenton. This lovely mid-Michigan city is a quiet area, near US-23, seemingly tucked away from it all. Yet, this same serene city is a prime location with convenient access to major metropolitan areas like Lansing, Ann Arbor, and Detroit. Thanks to this dichotomy, this fantastic city is ideal for families, college students, retirees, and people who prefer a more relaxed cityscape with nodes of rural living—at least on the surface.
At the moment, there are well over 12,000 people residing in Fenton, so this quiet rural hideaway is not actually so small or off the beaten path. Moreover, residences here enjoy a diverse selection of employment opportunities, a lively downtown area, great schools, a serious semi-professional cornhole league, Silver Lake Village (the largest shopping district in the city), and so much more. Since the early 1990s, Fenton's housing market has been steadily growing along with its population.  As a result, there are dozens of residential communities throughout Fenton, many of which offer single-family apartment/condo and manufactured/mobile home living.  In fact, several communities currently have both mobile homes for rent and purchase. So, how do you know which is right for you? Well, first and foremost, you need to decide what works best for you and your family.
Consider What Works Best
If you have recently fallen in love with Fenton's suburbia, you may just decide to purchase a mobile home here, no questions asked. However, before you sign on the dotted line, you should ask yourself a few questions. For instance, does your budget suggest that renting a mobile home would be the better choice? Is your current lifestyle more aligned with homeownership or renting? Better still, how will this decision impact your future plans and vice versa? Once you have answered these questions, then you should have a pretty good idea of whether you should rent or buy. Of course, if you need a concise breakdown of the costs and benefits of both purchasing and leasing a mobile home in Fenton, say no more.
Types Of Mobile Homes
One factor that tends to be overlooked during the rent or buy decision-making process is the overall types of mobile homes available. If you are like most people, you may be more inclined to purchase a contemporary mobile home or a recently manufactured model. Newer manufactured homes are not your drifter cousin's mobile home from the 1970s; instead, these are high-end movable homes built in a factory. In general, manufactured and mobile homes in Fenton do not stray too far from convention. In other words, there are single-wide and double-wide units readily available. You may even come across the rare and more tricked-out triple-wide unit if you are lucky.
All in all, the more modern mobile homes actually rival even some of the most beautiful condos/townhouses in the area. Nevertheless, if you have answered all the important questions about what works best, you should have no trouble deciding which type of mobile home speaks to you. Furthermore, if you are leaning more towards renting in Fenton, the good news is you can easily find double-wide and triple-wide homes for lease if you know where to look. Presently, there is a more competitive market for mobile homes for sale.
Costs Associated With Purchasing
Purchasing a mobile home in Fenton is a great option for growing families and anyone looking to put down some long-term roots here. With that being said, the costs associated with buying a mobile home are relatively standard. Financing is generally needed to purchase a mobile home, and many people tend to choose conventional loans with a 5% minimum down payment. Unlike traditional housing, mobile homes are seen as high risk to insurance, so interest rates and insurance (mobile-home insurance) premiums tend to be higher than average.
Then again, if you decide to purchase one of these units outside of the mobile home communities, ie. in the more rural areas of Fenton, then you might just be able to secure a USDA Rural Development loan. These rural development loans drastically reduce the out-of-pocket expenses/costs associated with buying a mobile home (however, these loans are not so easy to come by). Other costs you should factor in when you decide to buy a mobile home include lot rent, utilities, property taxes, maintenance fees, repair costs, and overall depreciation values (applies to mobile homes in lots/rental parks).
Benefits Of Purchase
Clearly, the costs associated with purchasing a mobile home are not too different than that of a traditional house; but mobile homes do tend to be less expensive. Likewise, one of the major benefits of buying a mobile home in Fenton is that it's more affordable in the long run. Obviously, there are upfront costs that don't apply when you rent, but you are still investing in yourself when you choose to buy versus investing in someone else when renting.
Another benefit is mobile homes on land appreciate in value like traditional homes. Of course, this does not apply to every available mobile home, but it is a nice perk. Mobile homes in Fenton are available in communities, parks/lots, and on land (mobile homeowners can place their home on property they already own, or land still being purchased under contract). Yet, regardless of your mobile home's location, they typically always make great starter homes. Also, they are the more lucrative option when you actually crunch the numbers. You can even decide to keep your mobile home when you are done living there and use it as a rental property—so it can be a return on your investment. Better still, if you like your mobile home too much to ever part with it, then you can take it with you.
Costs Associated With Renting
By now, you probably know the costs included when you choose to rent a mobile home. Much like renting an apartment versus buying a traditional single-family home, you do not have to worry about a mortgage or property taxes. Rental costs are, therefore, straightforward—rent, some utilities, renter's insurance, and possibly a security deposit. Thus, if a home with lower upfront costs and more flexibility when it comes to moving is where your heart is at now, that's okay. Renting a mobile home in Fenton allows you to experience all this unique city has to offer without going over budget or making long-term housing plans.
Benefits Of Renting
The benefits of renting a mobile home are pretty clear. Anyone looking for accommodating and reasonably priced living should seriously consider renting. Life is a little easier when you decide to rent as most of the upkeep and unexpected costs do not come out of your pocket. Moreover, while renting a mobile home, you can explore the area and save up a down payment if you change your mind down the road. Finally, the mobile home rental communities in Fenton aren't too shabby. These new mobile home areas have shared amenities and are near a variety of everyday conveniences. Ultimately, deciding on a rental or a forever mobile home might seem daunting. but it doesn't have to be—just take a hard look at what you are trying to accomplish here.