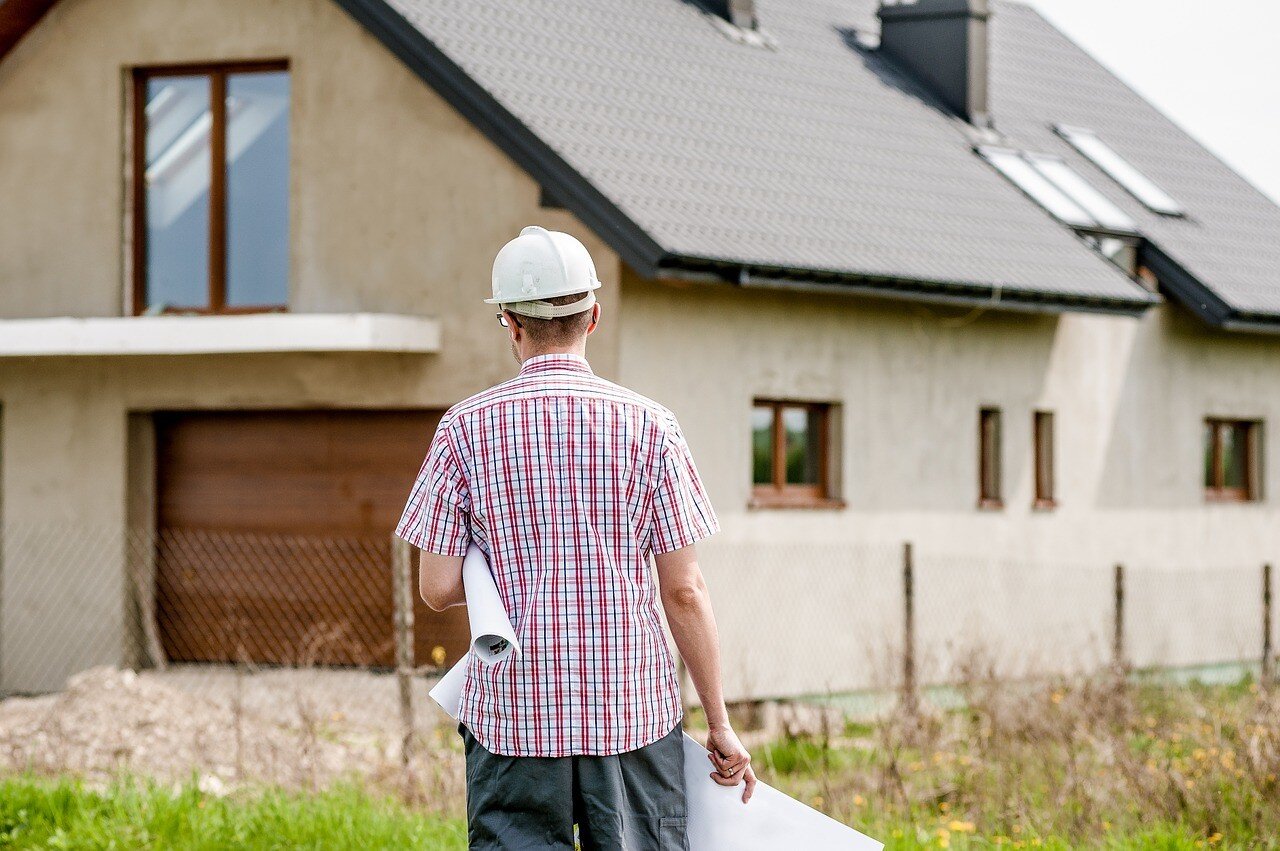 3 years ago · Justin Becker · Comments Off on Should I Build a House or Buy a Manufactured Home?
Deciding on whether you should build a home or buying a manufactured home does not have to be tough. In fact, you just need to look at the costs, pros and cons, and your overall needs.
Once you know what you can afford and what will ultimately work best for you, the decision tends to make itself. Nevertheless, if you are looking for a little guidance, we can help.
Should I Build a House or Buy a Manufactured Home?
Obviously, building a brand new site-built home takes time and money, but it definitely has its perks as well — the main one being that you can pretty much create your dream home.
That said, manufactured homes are easily customizable, affordable, and ready sooner than site-built construction (see our mobile home vs. stick-built guide).
So where do you go from here? Well, let's go over several things to consider when comparing mobile homes with traditional homes.
Building a Home
In general, building a site-built home is often exciting, at least in the beginning. Then, it slowly starts to become an overwhelming and slightly time-consuming process.
Though you finally can own a traditional home that has everything you ever wanted, it is not a passive experience. In other words, get ready to be highly involved in the construction process every step of the way.
Of course, this can be a good thing for anyone who wants to make sure everything is being done to their liking. Yet, for many, the idea of building a stick-built home means telling your builders what you want, then pulling into your new driveway six months to two years later to start your new life in your new home. So, for the right price, you can make this idea/dream a reality.
Cost
The cost of building a roughly 2,000 square foot home ranges from the low $200,000s to well over $500,000, on average, in Michigan.
Having a turnkey house built to your specifications, without being overly involved, could easily cost you twice as much, if not more.
Yet, there is no denying that there is something wonderful about coming home to your very own custom real estate house after a long day at work. Thus, if the price tag is not an issue for you, then it may just be time to start drawing up your blueprints and picking out wall sconces.
Things to Know
If you choose to build a real property house, you should keep several things in mind, like your overall budget.
In the beginning, you may think your home will only cost you $200,000. However, things can add up quickly, so you need to have access to additional funds, just in case.
You should also double-check your builder's references, design your home so it will appreciate in value over time so you can still sell it later, think green whenever possible, and keep your punch list handy.
Benefits
Clearly, you already know the main advantage of building your own real property home — you get exactly what you want, in roughly seven months to two years.
Outside of that, however, there are other benefits, like having a more energy-efficient and modern real estate house.
Typically, newer residences have smart home technology, possible solar energy/panels, oversized kitchens with contemporary touches, and more.
Realtor Darren Robertson says another advantage of building is that you are the first owner, and there are no hidden surprises — like mold in the basement, permanent foundation issues, or needing all new plumbing.
Other perks also include non-toxic materials and no other competing offers for your house.
Disadvantages
Building your real estate house from scratch does have a few downsides.
For starters, your home may not be move-in ready in seven months. Generally, bad weather/non-ideal conditions and human error can add months to the entire process.
Plus, the longer it takes to complete your home, the longer you have to stay with relatives or pay for a hotel room. So, not only does construction cost you more, but your related-expenses also go up.
Moreover, even with the best conditions and the most reputable construction crew, there might be unexpected costs and last-minute changes.
Finally, even if everything goes according to plan, you are still responsible for picking out flooring, paint colors, countertops, fixtures, and the list goes on.
At the end of the day, these are just a few disadvantages.
Purchasing a Manufactured Home
On the other hand, buying mobile homes for sale can be everything you dreamed of, and more.
Today's manufactured homes are relatively affordable, plus they have modern bells and whistles like vaulted ceilings, gourmet kitchens, stainless steel appliances, and spa-like bathrooms.
Nevertheless, purchasing a mobile home is still new territory for most people. In fact, only in the last 20 years or so has there been an overwhelming shift from the biggest house on the block to energy-efficient manufactured homes.
Cost
Here, the cost of purchasing a mobile home depends on whether or not you want to buy brand new or used what is manufactured housing (learn what is included when buying a new manufactured home here). You also have your choice between a single or what is a double-wide manufactured home, and you can have a mobile home custom built too.
Nevertheless, you can expect to pay anywhere from the mid $60,000s to the low $300,000s. Be that as it may, overall, you will spend a lot less on any kind of manufactured home than you would to build a brand new real property home.
Things to Know
When it comes to modular homes, you should also be clear on your budget and chattel financing options. Because a mobile home is considered personal property, interest rates tend to be higher for manufactured housing.
Doing so will ensure that your reasonably-priced "personal property" mobile home stays affordable. While you are at it, keep in mind additional costs like site rent/lot rent, insurance, taxes, and more. Learn what is lot rent for a mobile home park here.
Benefits
We have touched on one of the main advantages of purchasing a manufactured home — affordability.
Most new mobile homes cost $41 per square foot, in comparison to $84 per square foot for a traditional house.
People often wonder "are mobile homes safe?" Manufactured homes are safer and more energy-efficient than most stick-built homes. This is partly due to the fact that manufactured homes are built in a factory/controlled environment and they are constructed under strict safety building standards/regulations. Learn more about how mobile homes are built here.
Furthermore, these smaller houses use less energy and are actually equipped with appliances designed to be more efficient and environmentally friendly. Plus, these mobile homes can be customized with high-end features in no time at all.
Disadvantages
Though the list of benefits goes on, there are a few disadvantages to buying manufactured housing.
For many, manufactured homes can feel too cookie-cutter, or rather limited in layouts and floor plans. Furthermore, not everyone loves the idea of less space.
Most mobile homes tap out around 2,000 square feet or so, which might take some time to get used to if you used to live in a 4,000+ square foot real estate home.
Other downsides include a lack of mobile home sites or affordable mobile home parks for manufactured homes. Checkout our top 10 manufactured home communities in Michigan.
Here, the truth is these mobile homes improve every year. Today's mobile homes are spacious, plus they have unique and innovative layouts. There are also more manufactured home communities popping up all over the country.
Take Away
Ultimately, the decision is yours to make.
Only you know for sure what housing scenario will work best for your family and your budget.
If you are still unclear on the better options after weighing the pros and cons, you might want to start shopping around for manufactured homes and builders.
Getting a real feel for the next few months of your life may help you quickly come to a decision.
If you are looking for:
●       The most affordable, low cost, option with high-end and contemporary features, or
●       A home that can be yours in a matter of months without any unexpected setbacks
Then you should really consider the manufactured homes for sale in your area.