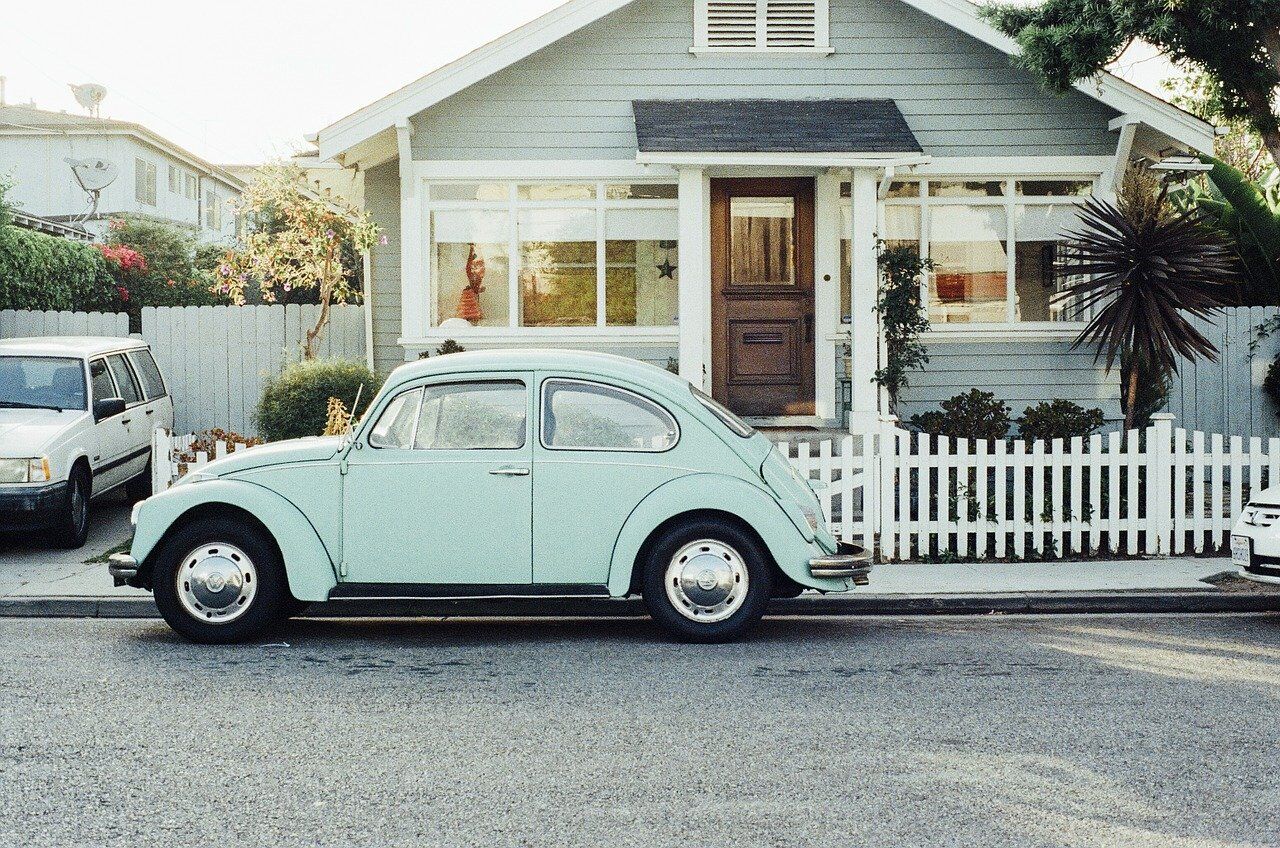 3 years ago · Justin Becker · Comments Off on What is Included When Buying a New Manufactured Home?
Buying a manufactured home is a happy moment for people, regardless of it being an individual person or a single family. However, before you get to that point, you might start thinking about what is included when buying the manufactured home? It's a question stuck in many people's minds when going through this process, so don't worry, you are not alone!
Site built homes take longer to be built and delivered, unlike the manufactured homes that usually take around four months from order date to move-in date.
They are significantly more affordable compared to traditional houses, while maintaining the modern trends that essentially make them similar to site built homes. Manufactured homes have an open floor plan that will certainly ignite interest in you.
In this article, we will break down all you need to know about what is included when buying a new manufactured home.
What Is Included When Buying A New Manufactured Home?
For starters, a new manufactured home comes fully equipped with kitchen appliances. With any new manufactured home, you'll find a dishwasher, fridge, and oven already included by the manufacturer, by the time the delivery is done. It's exciting moving to a new home equipped with brand new appliances, who wouldn't fancy that?!
Another great thing to mention about a brand new manufactured home is the fact that all of the home fixtures are included. You can imagine a kitchen well-stocked with a variety of pre-installed cabinets, pantries, and shelving already installed and ready as soon as you move in.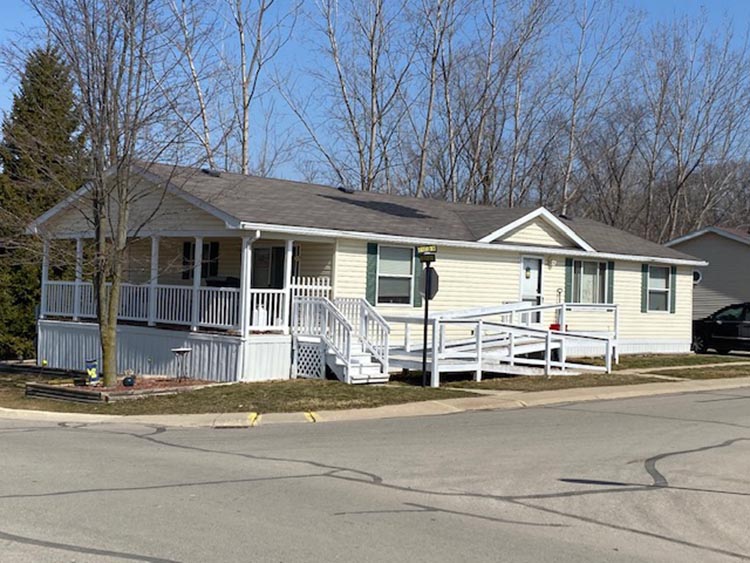 The best thing about a manufactured home is the room for customization that fits your desires. You can simply talk to your dealer and submit your specifications of the kind of home you want to be built in the factory.
They'll offer you a variety of floor plans to choose from and guide you through the process to pick the best custom-made manufactured home with great walk-in-closets. You'll be amazed by the open floor plans of some dealers as you find the right fit for you.
You will have options to pick like layouts of the house, home decor, and general home style. A manufactured home can be time-saving and as well as cost-effective.
When you talk of buying a manufactured home are you aware of the cost included? What manufactured home financing option is available for you?
What is the Cost Included in Buying a Manufactured Home?
When you are planning to buy a manufactured home, you need to consider expenses beyond the price of the house. This way you will avoid the chances of falling into a deficit when buying a manufactured home.
Here are some of the costs associated with buying manufactured homes that you need to know about:
The Cost of Land Purchase or Lot Rent Where the House Will Sit On
You will have mainly two options to choose from when buying a manufactured home; buying land on which the house will sit or to join a community and pay a lot rent monthly.
No matter which option you choose, the main point is to include the cost in your budget because once the manufactured home is completed, the delivery will be made shortly after.
Explore parks that fit your taste and inquire about getting accepted into the community before initiating the buying process of a manufactured home.
Just to give you a heads up, they will scrutinize your background and screen you to ensure you are not a threat to the community. Bare with their process if you want to join the community.
Prepare For the Cost of Delivery and Installation After the Manufactured Home is Complete
After the mobile home building in the factory is complete, you'll want it to be delivered to your desired location, right? How much is that going to cost you? Establish the cost and determine whether you can afford it.
The dealer will be the best person to consult with about the estimated cost of delivery and installation on the land since they have the know-how.
You'll Want to Insure the House, Right? What is the Cost of a Manufactured Home Insurance Policy
As soon as you start thinking of buying manufactured homes, consider the cost of insurance. You will need to subscribe to an insurance policy for your personal property, but at what cost? These are details you need to figure out before buying manufactured homes.
Insurance cost will depend on several factors that include, but are not limited to location, crime rate in the neighborhood, quality of local emergency response departments, frequency of wildfires/harsh weather conditions in the geographic area, value, age, and overall condition of the manufactured home.
How Much Tax Are You Going to Pay For the Mobile Home?
Taxes are another aspect of the cost you need to keep in mind while thinking of buying manufactured homes.
If you own the home, but not the land, you likely will pay personal property tax to the state motor vehicle department. However, some states, such as Michigan, require no annual tax for factory-built homes. Often, instead of annual taxes, the state will levy a tax at the time of the mobile home purchase.
How to Finance Buying of Mobile Homes
Even though it is said mobile homes are more affordable than site built homes, don't be illusioned that it is a walk in the park. The average cost of a single wide mobile home is about $51,371,while that of a double wide is $96,529.
That figure right there doesn't sound like a joke, right? Pick a manufactured home financing option that is convenient for you. With a good credit score, you will be guaranteed of getting the loans fast for manufactured homes.
Conventional Loans
Many private lenders offer mobile homeowners loans to finance their needs, including the land on which the house sits. The only catch is that you must place the mobile home on a permanent foundation and title it as real estate property.
The difference between manufactured homes and modular homes is that modular homes are permanently installed on a permanent foundation. You have to own the land to qualify for this type of loan.
This type of loan includes Fannie Mae MH Advantage, Fannie Mae Standard MH, and Freddie Mac Manufactured Home Mortgage. All these loans may be fixed or adjustable rate, and can be up to 30-year terms. Interest rates are quite low, especially now.
FHA Manufactured Home Loans
FHA loans enable you to buy manufactured homes with a loan insured by the Federal Housing Administration (FHA). FHA manufactured home loans finance a mobile home itself, a developed lot for placement of a mobile home, or a mobile home with land.
Additionally, unlike conventional loans, you may use the FHA home loan to finance manufactured homes that are on leased land.
VA Loans for Manufactured Homes
If you are part of the military community, the VA loan will be one of the best financing options for manufactured homes you will have at your disposal.
The loan is backed by the U.S. Department of Veterans Affairs (VA) and provides financing options to military service members, veterans, and surviving spouses.
Chattel Loans
Chattel loans can be used to finance the purchase of a manufactured home that's not permanently attached to the land. The chattel, or movable property, guarantees the loan, and the lender backs it.
This too works opposite of the conventional loans, where the property has to be permanently fixed on the land. You don't have to own the land to qualify for this type of loan.
The Bottom Line
Buying a manufactured home comes with a lot of costs that you need to be aware of before taking any steps further. Minor costs, put together, are the ones that are likely to stall the buying process of the manufactured homes. With that said, getting ahead of it will smoothen the process and give you an easy time settling into your new manufactured home.
Many lenders provide loans to home buyers for financing the purchase of the manufactured homes, so choose the one with low interest rates, even if it means converting the home to a real estate property, and lock it into a 30-year mortgage.
Lastly, before you set a manufactured home on private property, make sure you understand the local zoning laws of your city and county. Your local manufactured homes retailer will be familiar with the rules and regulations of the placement and permit requirements in your property location.