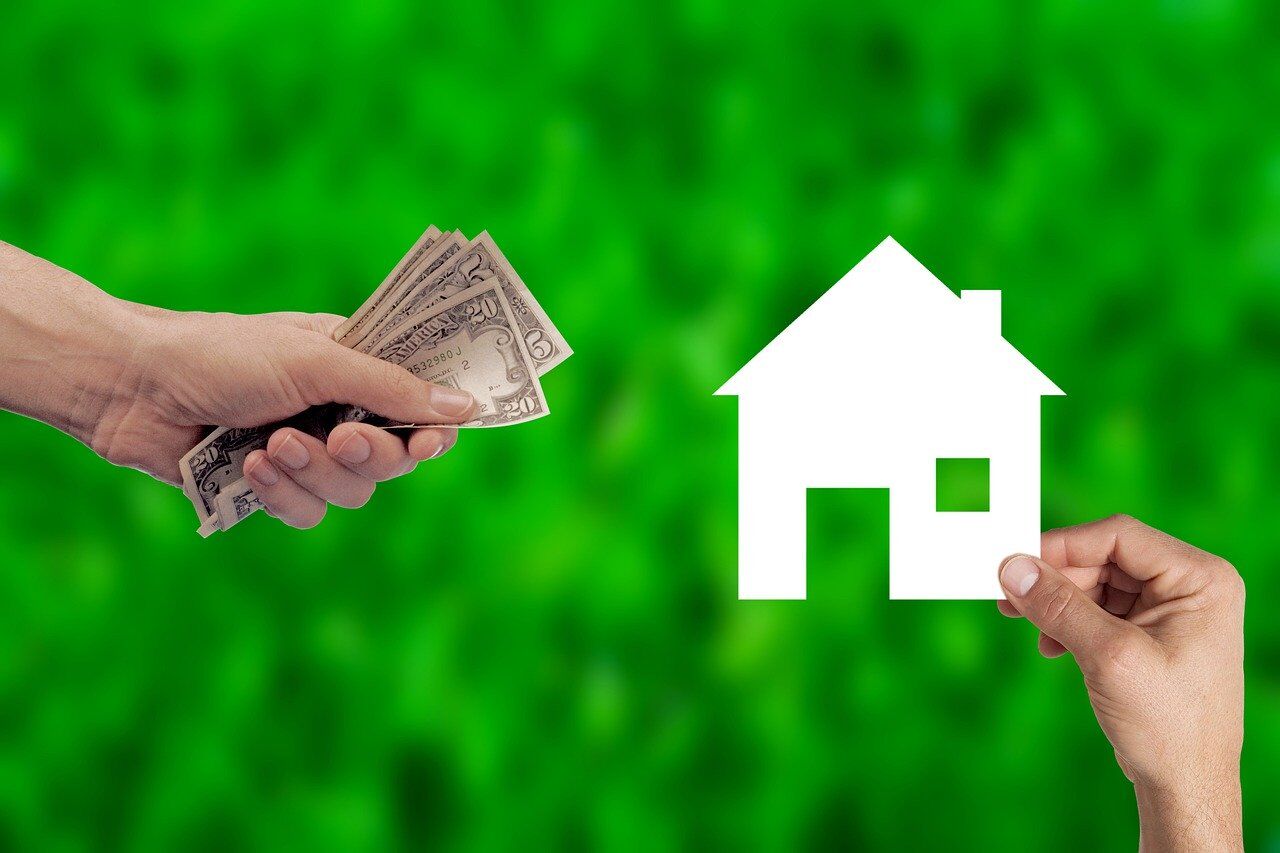 3 years ago · Justin Becker · Comments Off on Best Chattel Financing Options for Manufactured Homes
What is a Manufactured Home?
The terms 'manufactured home' and 'mobile home' are often used interchangeably, but there are a few differences. So, what is manufactured housing?
Manufactured homes are technically only those built after June 15, 1976, because that is when stricter standards were set for mobile homes, i.e. HUD Code for manufactured homes. These standards applied to design and construction, strength and durability, transportability, fire resistance, making more energy-efficient manufactured homes, overall quality, and performance of house systems (electrical, plumbing, heating and air conditioning).
Manufactured houses are built and assembled primarily in factories. They are then transported to a site for use.
Mobile vs. Manufactured vs. Modular
Is a manufactured home a mobile home?
Mobile homes were those built prior to the June 15, 1976 Mobile Home Construction and Safety Act. These homes were easy movable property and built with few production standards.
Manufactured homes are those built after June 15, 1976. They are built in one piece. Once manufactured homes are transferred to their site, they are placed on wooden pillars, metal piers, a solid foundation, or a basement. These homes must adhere to federal regulations. Manufactured houses come in many styles and are usually fit with comfortable amenities, and they are considered personal property.
Modular homes are built in multiple pieces at factory facilities. The pieces are joined when they arrive on the site and on a solid foundation. Modular homes look more like a traditional home, compared to other factory-built options.
Mobile and manufactured houses are popular in the United States today; but why are manufactured homes becoming more popular? The once negative stereotype of low value mobile residences is less applicable to modern manufactured houses.
It is estimated that 17.7 million Americans live in manufactured houses. These are typically young adults and retirees. They are homeowners as well as renters.
The affordability and value of a manufactured home is what draws people to this type of living solution.
Benefits of Choosing a Manufactured Home
What are the benefits of living in a manufactured home?
Manufactured homes are built at a fixed price in a factory setting. You are unlikely to run into the costs that arise when building a traditional home, like weather setbacks or subcontractors. This should help you decide if you should build a house or buy a manufactured home.
The base cost of a manufactured home is much lower than a traditional site-built house. A new manufactured home can cost half as much, per square foot, as a house.
Are manufactured homes safe? Manufactured houses are built to high safety standards. Federal laws require smoke detectors, escape windows, and limits on combustible materials around heating sources. You can be sure your manufactured home is safe.
There are many floor plans to choose from, and your manufactured home can have all of the amenities you desire. Many have walk-in closets, bay windows and fully-equipped kitchens.
Mobile home financing loans are available to make manufactured houses available to individuals wanting to own one.
Purchasing a manufactured home is much more affordable than a traditional home. For example, homes for sale at Tyrone Woods range from $30,000 to $50,000, on average.
Although this is much more affordable than a house, it is still more than most people are able to pay for up front. Because of this, partnered lenders are available to work with individuals of all financial backgrounds and are incredibly understanding of past financial hardship.
Almost anyone can own their home with these manufactured home financing options. If you do not qualify currently for a traditional mortgage or conventional mortgage, lenders will also work with you to make future plans.
Consider all the ways you could finance mobile homes:
Ways to Finance
How to finance a manufactured home:
FHA Loans: You can get an FHA loan for a mobile house if the borrower does not own the land. The borrower must provide a signed lease for a mobile house plot. There are other requirements relating to maximum loan amounts and terms.
Fannie Mae: The borrower has to own the land they intend to place their mobile house on to qualify for this type of loan. The land also must be titled to secure collateral for financing.
Freddie Mac: To get this type of loan, a manufactured residence must be permanently affixed to the land it sits on. The loan is attached to the home and the land.
Chattel Loans: These loans are personal property loans, instead of real estate loans, which means the mobile residence does not need to be affixed to land. For this reason, chattel loans are popular for manufactured home communities.
Chattel Financing
 Chattel mortgages are a common way to finance manufactured and mobile homes. While traditional mortgages typically disqualify mobile residences, chattel mortgages are a great option.
Chattel loans are technically personal property loans instead of real estate loans. They are designed specifically for movable personal property, and are also applicable to vehicles, airplanes, boats and farm equipment.
Chattel mortgages are popular for homes in manufactured home communities because they can be used when land is not owned by the owner of the manufactured home. A chattel mortgage is completely separate to the land that the manufactured home sits on. Learn what the benefits of a mobile home land-lease community are here.
Compared to a traditional mortgage, chattel mortgages typically have higher interest rates and come with shorter terms. Buyers can own their mobile residence quickly and easily using a chattel mortgage.
Manufactured houses often allow for individuals to purchase a home more conveniently than a traditional house. Chattel mortgages have lower down payment requirements than a traditional mortgage, which may allow borrowers to start paying for their home faster. Learn some tips for buying a manufactured home here.
How can I get a Chattel Loan?
An individual with a stable job and fair to poor credit is typically able to get a chattel mortgage.
Lenders for chattel mortgages that are associated with Tyrone Woods Manufactured Home Community work with all credit scores and income levels. If applicants have experienced hardship in their past, they will not be dismissed.
Even if you cannot get approved currently for a chattel mortgage, they also can help plan for the future. This level of service and financial assistance makes a chattel mortgage one of the best ways to finance a mobile home.
Tyrone Woods Manufactured Home Community
Located right outside Fenton, Michigan is Tyrone Woods Manufactured Home Community. This pet-friendly living community is strategically located 30 minutes from Ann Arbor and Flint. It is also about an hour from Lansing and Detroit.
Fenton, MI offers plenty of its own amenities, like shopping in Fenton, MI, a historical downtown Fenton, MI area, the best restaurants in Fenton, MI, great entertainment, and high-quality Fenton, MI schools.
Tyrone Woods provides chattel mortgage financing for individuals with various backgrounds. The average purchase payment is often $200 to $300 less per month than lease options, and minimum down payments typically match a lease security deposit.
If you are looking to buy a home in Fenton and you need help knowing how to buy a mobile home already in a community, Tyrone Woods Manufactured Home Community is the place to look. Fully renovated manufactured residences are complete with spacious kitchens and master suites. Upgrades, like new appliances, new flooring, new utilities, metal roofing, sheds, central air conditioning, and more are also available. There are down payment assistance and referral programs for extra financial support as well.
Conclusion
Purchasing a manufactured home is a great way to get all the amenities of a traditional house, for a much lower cost. The value of manufactured houses is unmatched, and they are a great way to achieve home ownership for millions of Americans.
Overall, manufactured houses offer the best of both worlds, if you want to own your own home without the commitment of a traditional house. With a chattel loan, you can quickly and easily work towards this goal.
Instead of constantly renting and moving, apply for a chattel loan and start owning your home today. Average closing time is just three weeks.
Tyrone Woods Manufactured Home Community offers affordable purchasing and leasing options. Get started on your pre-qualification form or apply now to become a resident today.