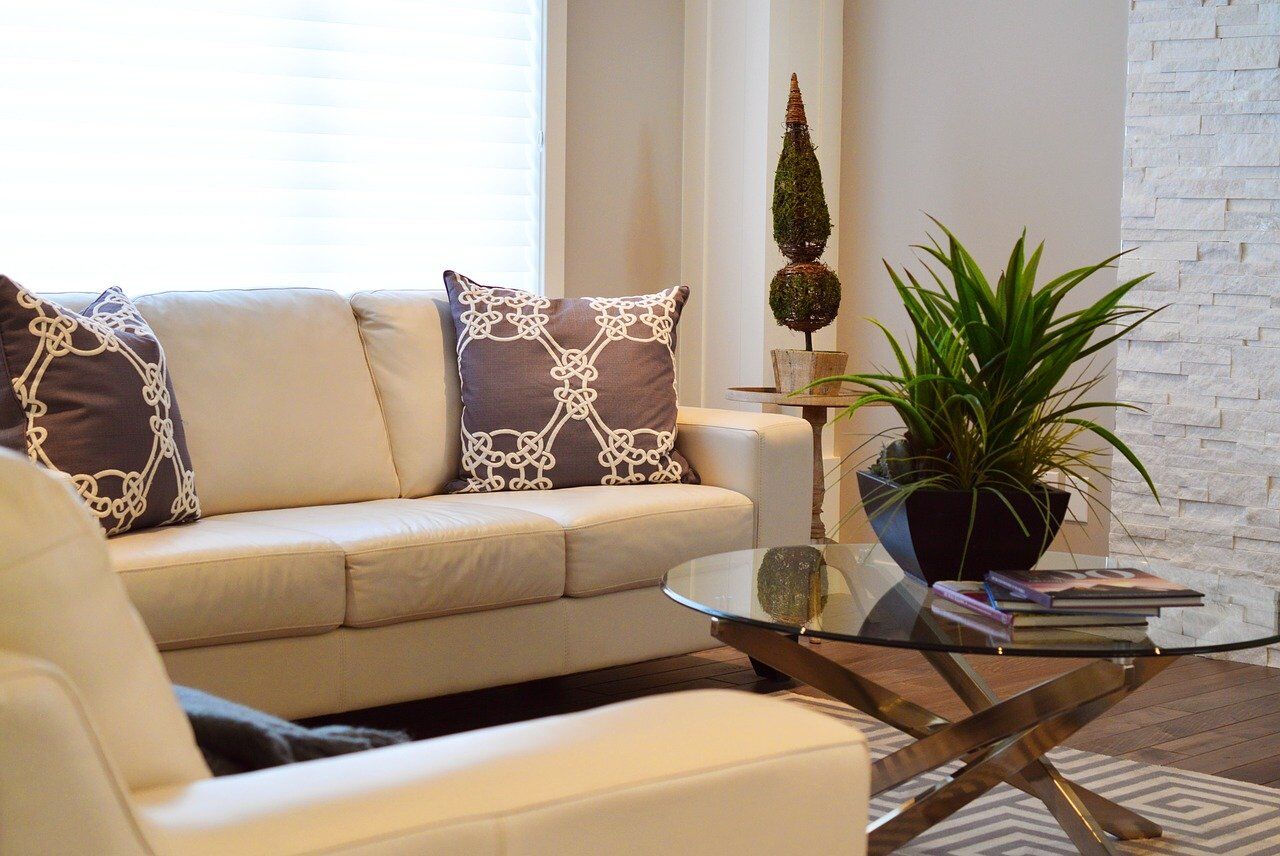 3 years ago · Justin Becker · Comments Off on Are Manufactured Homes Energy-Efficient?
Now more than ever, people are looking for energy-efficiency or "greener" housing, which is great. Yet, many people are still unaware of the available options out there. In fact, many people are surprised to find out that today's manufactured homes are modern, luxurious, affordable, and above all else, energy-efficient manufactured homes.
The reality is that ever since the mid-1970s, manufactured homes have been designed with the buyer and the environment in mind. Thus, when people ask if manufactured homes are energy-efficient, any way you slice it, the answer is YES.
Today's manufactured homes' energy-efficiency is better than ever before. Thanks to the U.S. Department of Housing and Urban Development (HUD Code) guidelines, and the ever-evolving design/construction of manufactured homes, the industry continues to exceed expectations and produce Energy Star certified homes.
Are Manufactured Homes Energy-Efficient?
Older Mobile Homes
Older manufactured homes, that were built circa 1976, may not offer as much in the way of energy-efficiency, but that does not mean older homes are harmful to the environment, or your wallet, i.e. utility bills (learn about what utilities you do pay in a mobile home here). Instead, your mobile home may just need a few upgrades to ensure that it is up to the HUD Code for manufactured homes.
The good news is that there are a variety of ways to make your mobile homes' energy-efficiency better. Simple things like adding a better insulated roof or newer kitchen appliances can do wonders (learn how to add insulation to a mobile home here). Other things like replacing old light bulbs with energy-efficiency lighting or insulating your home's floor are quick and easy fixes to make your manufactured home more energy-efficient to save you money.
Due to outdated construction materials and techniques, older mobile homes often need to boost energy efficiency. One effective way to enhance the thermal performance in these homes is to install new replacement windows since older units often feature single-pane glass that allows significant heat loss or gain, leading to higher energy consumption.
According to Edmonton window installation experts, homeowners can significantly reduce heat transfer, lower energy bills, and improve overall comfort by upgrading to energy-efficient, double or triple-glazed windows with low-emissivity (Low-E) coatings. 
Modern replacement windows provide better sound insulation and UV protection, preserving the home's interior from sun damage.

The ROI of this home improvement project depends on various factors, such as the cost of the windows, installation, and the local climate. 

Statistics say homeowners can save 10-25% on energy bills after installing energy-efficient windows, which leads to an ROI of around 60-70% over the lifetime of the windows, considering the reduced energy costs and potential increased resale value of the mobile home.
Moreover, while the upfront cost of upgrading windows may be substantial, financial incentives, such as rebates or tax credits, can help offset these expenses.
Newer Manufactured Homes
In contrast, new manufactured homes need little assistance when it comes to being energy-efficient (learn what is included when buying a new manufactured home here). As briefly mentioned, due to HUD Code regulations, modern and brand new manufactured homes are some of the most energy-efficient structures around.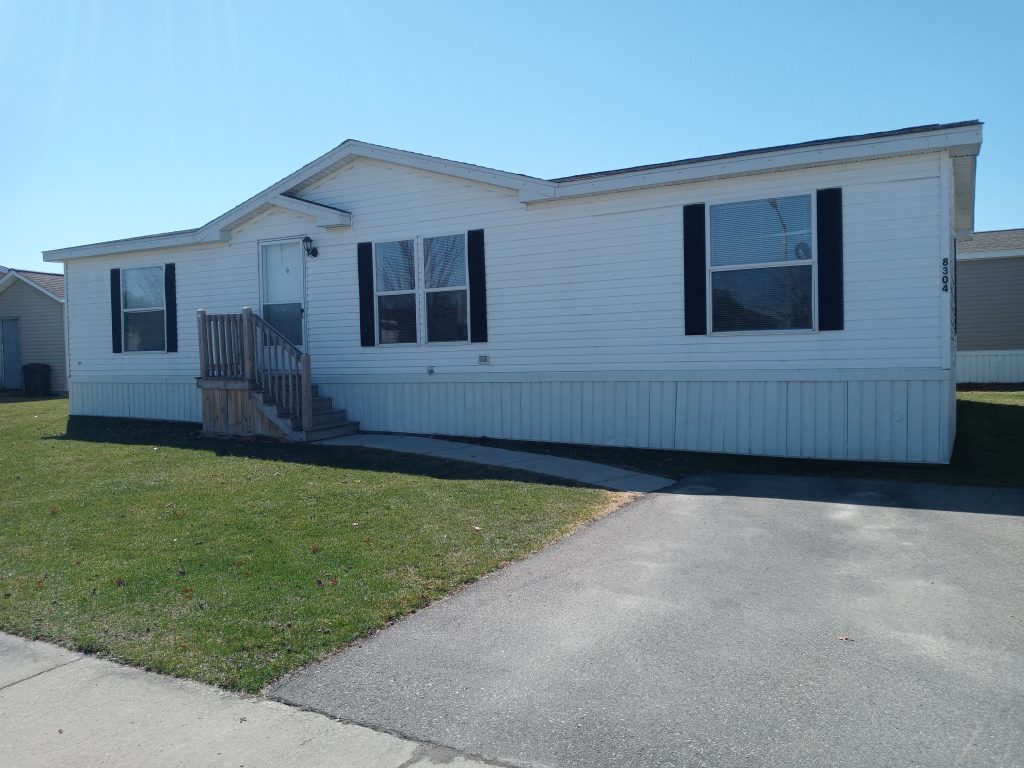 Contemporary mobile homes actually are Energy Star approved/certified in several ways since HUD's stipulations are applicable to just about all energy-efficient features, from the windows to plumbing, and more.
Overall Construction
One of the very first things that changed in light of these new HUD Code policies was the overall construction of manufactured homes. Designs, materials, and even the way they are now built in a controlled environment all helped make this new manufactured housing the best of the best. Find out more details on how mobile homes are built here.
There is now more of a focus on sustainability, recycling, and reducing material waste, which has given these dwellings even more energy-efficiency. Additionally, being Energy Star certified means manufactured homes are less expensive to build, in comparison to traditional houses, your utility bills are more affordable, your home stays consistently comfortable, in terms of temperature, and that your manufactured home is backed by the government. Checkout our mobile home vs. stick-built guide for more comparisons.
Materials Used
Besides a more environmentally friendly construction or design, the materials that are now used to build manufactured homes are selected for their energy-efficiency. A prime example is the installation of better made windows and doors. Plus, comprehensive insulation is another big component to reducing heat loss and heating fuel energy usage.
By adding environmentally friendly/safe insulation to a manufactured home's belly/underside, walls, and roof alone, the overall homes' energy use decreases up to 31%. Plus, using higher quality caulking throughout also has helped to improve energy-efficiency.
Other materials that are now incorporated into the energy-efficient features of manufactured homes include low VOC or Zero VOC (volatile organic compounds) paints, LED lighting, recycled/residual wood, Energy Star certified shingles, etc. Renewable energy star systems were also added to manufactured homes to help reduce pollution and lower energy costs.
Designs
Similar to site-built contemporary houses, manufactured homes are now designed and remodeled using what is known as the whole-house systems approach. This particular method essentially looks at the house or manufactured home as a single energy star system that has interdependent parts.
These said interdependent parts, unsurprisingly, affect the system's overall performance. Consequently, skilled professionals compare a variety of designs to ensure that each manufactured home can be energy-efficient.
As mentioned above, energy-efficient features, like insulation, air sealing, newer appliances, safer electronics, multi-use skylights, and more, are all variables that, when combined, can have a positive effect on any kind of home's overall energy-efficiency. Learn more here about whether houses or mobile homes for sale are better.
Appliances and Fixtures
Appliances and everyday fixtures are also changing for the better. Thus, geothermal heat pumps, passive solar panels, solar water heaters, small wind electric systems, Energy Star certified refrigerators, and water-saving toilets are all energy-efficient features that are changing the game.
Of course, when combined with energy-efficient CFLs and LED lighting/fixtures, your homes' energy-efficiency is able to decrease your energy usage anywhere from 50% to 75%.
Plus, nowadays, practically every appliance out there comes in a more eco-friendly Energy Star option. This means your washing machine, dryer, sink faucets, shower head, and stove can help you go green.
Thus, with more environmentally friendly energy-efficient sources and home equipment, the sky's the limit when it comes to your manufactured homes' energy-efficiency.
Heating and Cooling
The same is true for your heating and cooling systems. Manufactured homes also have some of the most advanced heating/cooling options around.
With that said, even if you do not have the latest model A/C, it is extremely easy to make your manufactured home more energy-efficient. For instance, inexpensive exterior shading, window film, and controlling moisture in your crawl space are cost-effective ways to make your home more comfortable.
When your home stays at a consistent and comfortable temperature, you are less likely to blast your A/C or turn up your heat. So, if you have an older manufactured home, there is no need to panic. With just a few minor adjustments, your home can be energy-efficient.
What to Expect
So, what does this mean for a potential mobile homeowner?
Well, it means newly mobile home estates and communities have what is manufactured housing that is worth considering.
Not only can you reduce your carbon footprint, but you can also save money when you choose to purchase a manufactured home. As you can see, there are a whole host of benefits that come with manufactured homes that have been designed with you and the environment in mind.
A few of these energy-efficiency benefits include increased comfort, a reduction in noise, a healthier/safer indoor space, a more durable manufactured home, and less maintenance.
Moreover, let's not forget that manufactured homes have less square footage in comparison to a site-built house. Consequently, less energy is needed, you can utilize your space better (it is easier to declutter), and it is less expensive to make energy-efficiency upgrades. Learn more here about why downsizing to a mobile home is an excellent choice.
Thus, if you are looking for affordable luxury that is better for you, your family, and the environment, then it might be time to change your views on manufactured homes.
Take Away
Ultimately, all housing is becoming more energy-efficient out of necessity. Yet, the truth is that manufactured homes/manufactured housing have been leading the charge for more than three decades now. Therefore, you should seriously consider manufactured home living, if you have not already.
Suppose you are currently interested in available manufactured housing, but do not know where to begin your search. In that case, it is highly recommended that you start locally and seek assistance. Learn where to buy used manufactured homes here.
Typically, a real estate agent that specializes in manufactured housing, or a manufactured home dealer, can help you narrow down your options. Checkout our list of top 10 mobile home dealers in Michigan here.
That said, if you have questions about manufactured homes or manufactured home communities in your area, then you can reach out to a knowledgeable associate at Tyrone Woods Manufactured Home Community for additional support.