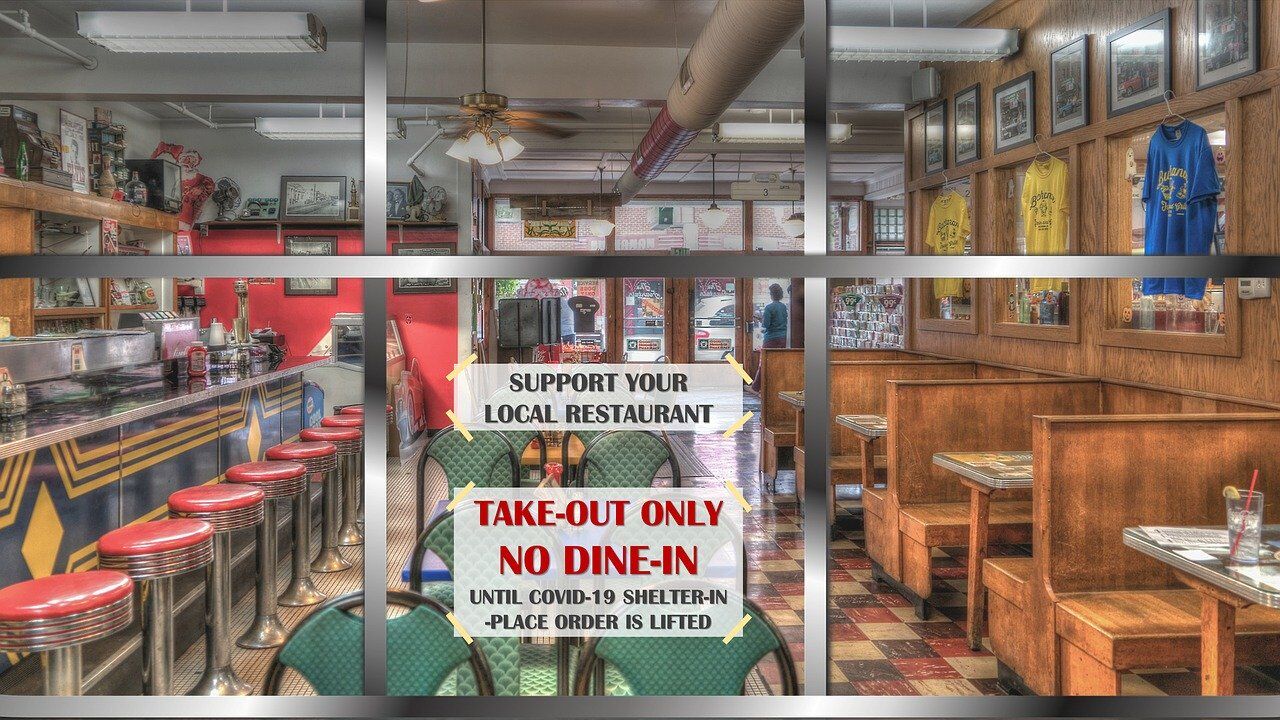 7 months ago ·Justin Becker ·Comments Off on Top 5 Restaurants To Get Carry-Out or Delivery From In Fenton
The coronavirus has forever changed the way that we do things. We have been issued orders to stay at home as much as possible during this time. Additionally, most of our favorite places have been shut down. From our favorite stores to our favorite restaurants, we cannot simply go out and get the things that we want like we once could. 
Living in a mobile home park is ideal during this crisis. These communities tend to rise together and help each other out during times of crisis. In fact, there is a good chance that your neighbors have offered to get groceries for you at some point during the shutdown. 
When it comes down to it, there is a good chance that at some point you have gotten tired of cooking meals. After all, you are home all day and likely cooking or preparing food all day. If you are like most, you are craving a good meal that someone else prepares for you. There is some good news. You likely already know that some restaurants have switched gears and are now offering delivery and carryout from their restaurants. Curbside pickup has become the new popular way to get food prepared by a restaurant. If you are craving a meal from one of your local restaurants, chances are you do not know if they are even currently open. Perhaps you just want to see some different options that you might have during this time. If you live in Fenton, here are the top five restaurants in the area still offering delivery and carry-out during this time. 
1. Pita Way
If you are looking for something fresh and fast, Pita Way is the way to go. This great restaurant now offers 9 locations throughout the area, including one in Fenton. The Mediterranean style food will always hit the spot. Currently, Pita Way is offering delivery services through third-party apps such as DoorDash. In addition, there is a curbside pickup available. The hours of Pita Way are 10:30 am until 8:30 pm, Monday through Friday. On Sunday the restaurant is open from 11 am until 8 pm. It is a good idea to call ahead to make sure that the hours remain the same during this time. 
The staff of Pita Way is doing all that they can to ensure the safety of their employees and their customers. Extra precautions are being taken during this time including extra sanitizing measures and keeping contact between employees and customers to a minimum. 
2. Thai House Bistro
If you are craving Thai food, you might make the attempt to try to recreate your favorite dish from your favorite Thai restaurant. Chances are that you might succeed, but it is not going to taste as good as when it is made by the professionals who do this type of food every day. If you are craving Thai and not feeling ambitious enough to try to make it yourself, there is some good news. At this time, the Thai House Bistro remains open for carryout. You can order your favorite dishes online or over the phone and then head to the restaurant to pick them up. 
The restaurant is currently open from 11 am until 9 pm Monday through Friday and from 12 pm until 9 pm on Saturday and Sunday. This locally owned business appreciates your support during this time and the owners want you to know that they are taking every precaution to ensure the safety of their staff and their customers during this time. 
3. Leo's Coney Island
If you live in Michigan you already know about Leo's Coney Island. This restaurant is a staple throughout the area and there is a good chance you are now thinking about how good it would be to hit the restaurant for breakfast. Perhaps you are craving one of their great sandwiches or coney dogs. No matter what your favorite menu item might be, you are in luck as Leo's Coney Island is still open for business. Unfortunately, you cannot hang out in their dining room and eat your favorite meal right now, but you can get your favorite items to go. Simply call in and place your order and they will have everything ready and waiting for you when you arrive. If you cannot get to your favorite Leo's Coney Island location, you can use one of the third-party delivery apps to have it delivered right to your door. The restaurant is currently open from 7 am until 10 pm daily. 
4. Goki Goki Korean BBQ
Who doesn't love Korean BBQ? Chances are that you cannot simply make this type of food on your own. You might try, but you are going to struggle to get it just right. Why not take the night off from cooking and order some Goki Goki Korean BBQ to enjoy. This restaurant has been in the area for a while and they are still open for carryout services at this time. They are offering 10 percent off of your entire bill right now if you come in and pick up your food. If you simply cannot make it down there to get your food, they are offering delivery through DoorDash as well. 
The current hours of operation for Goki Goki Korean BBQ are Tuesday through Saturday from 11:30 am until 10 pm, and noon until 9 pm on Sundays. The restaurant is closed on Mondays. 
The owners have issued a statement saying that they are taking every precaution as recommended by the Centers for Disease Control and Prevention (CDC) to ensure the safety of their staff and their customers. 
5. Sagebrush Cantina
Craving some Mexican food? You already know that Sagebrush Cantina offers some of the best Mexican food in the area. There is some good news, the restaurant is now open for carryout orders. The hours of operation are from 11 am until 9 pm. They have changed their hours a few times over the course of the stay at home order, so make sure that you call ahead to make sure that they are open. There are delivery options available through third-party apps as well. Why not take the night off and order from one of the best Mexican restaurants around? Enjoy some chips and salsa and your favorite Mexican dish. 
Other Options
It may seem like you need to cook all of your meals at home right now. After all, everywhere you look it seems like all of your favorite places are closed. However, with a little bit of research, you will find that many places are still operating in some capacity right now. There is a good chance that your favorite restaurant currently is offering at least carry out service for a limited number of hours. Take the time and make a phone call, you might just be surprised. 
Third-party apps such as DoorDash, GrubHub, and Uber Eats provide delivery services throughout the Fenton area. If you are craving something and want it delivered, one of these apps might just be your best option.
It is important to remember that many of your favorite restaurants are struggling right now. These restaurants were forced to create a brand new way to serve their food in a short amount of time. Give them a bit of extra time to prepare your meal and, most of all, be friendly to the staff. Tip well if you can as restaurants, and their staff is currently suffering a bit financially.