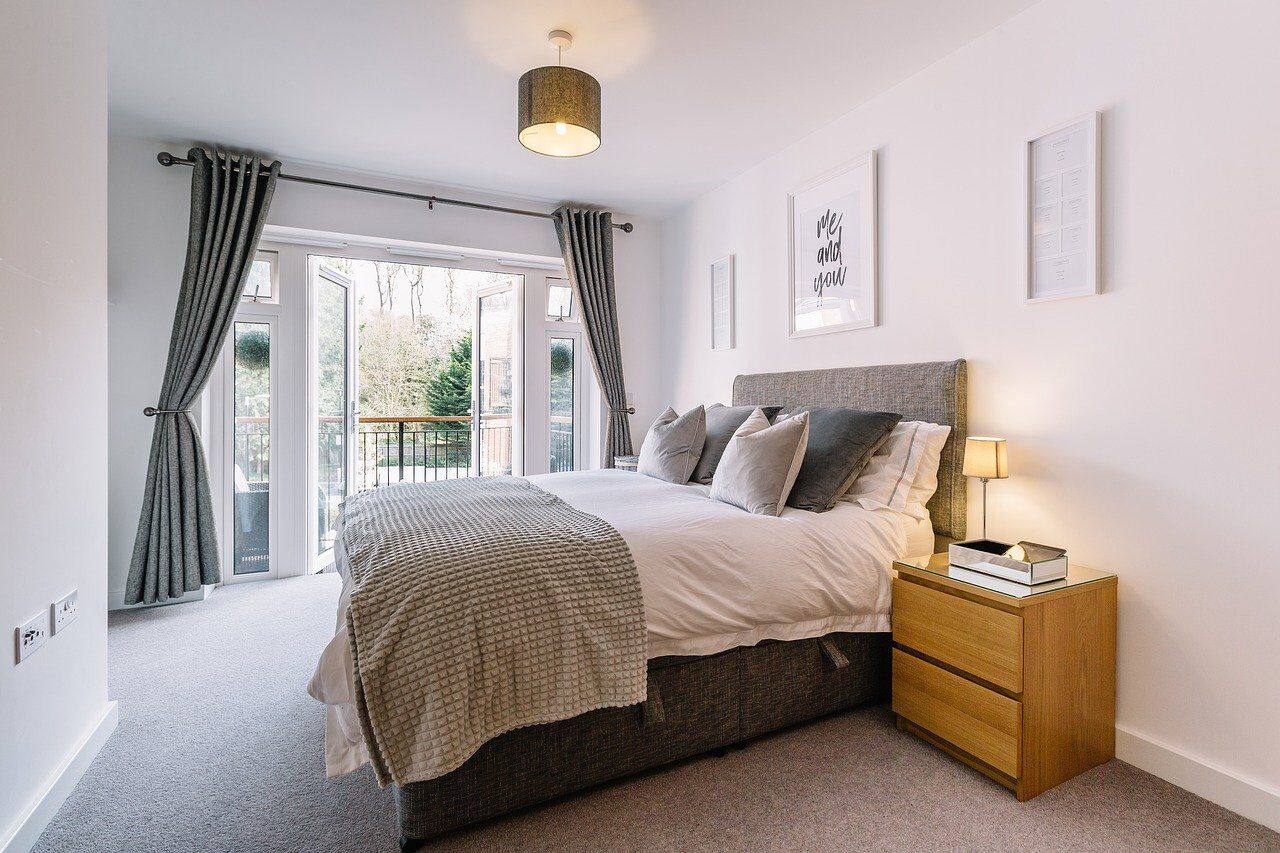 3 years ago · Justin Becker · Comments Off on Where to Find Homes for Sale in Fenton, MI
Fenton is an exciting city in Michigan. The municipality comprises about ten neighborhoods, with a total population of more than 11,000 individuals.
According to official statistics, Fenton, MI is the 96th most populous city in the state of Michigan.
While either white–collar or blue–collar jobs dominate other cities, Fenton, MI is a beautiful mixture of blue-collar jobs and white-collar opportunities.
Generally, Fenton, MI is brimming with managers, salespeople, professionals, and manual laborers. It is also one of the top places in the United States for math and computer professionals.
Due to the many unique features of Fenton, MI, it is not easy to pinpoint the ideal neighborhood to live in. This is why we have created a list of the best areas to find Fenton, MI real estate homes for sale and mobile homes for sale in Fenton, MI.
Tyrone Woods Manufactured Home Community
If you are moving to Fenton, MI, you do not have to spend a lot of money constructing a new traditional stick-built home.
Instead, you can acquire a new manufactured home from Tyrone Woods Manufactured Home Community (learn what is included when buying a new manufactured home here).
This Fenton, MI real estate homes for sale community designs and sells new double-wide manufactured homes, all having no less than 3 beds/2 baths, in the neighborhood of Tyrone Township. Learn more about what is a double-wide manufactured home here. Keep in mind, you can also find mobile homes for rent in Fenton, MI here.
The community is situated near major towns, such as Ann Arbor and Flint. Moreover, it will take you less than one hour to get from this community to either Detroit or Lansing. Therefore, you will be near major commercial and cultural hubs in Michigan.
If you want to visit this area and check out their Tyrone Township homes for sale, take the Center Road exit on US-23. The site is located less than 10 minutes from downtown Fenton, MI, where you can access a myriad of recreational and commercial activities.
Parshallville
Parshallville is one of the most popular Fenton, MI real estate homes for sale markets there is.
As a result, homes for sale in Fenton, MI in this area are twice as expensive compared to other Michigan neighborhoods.
The most recent statistics indicate that the price of a typical house here is $35,614. Similarly, if you are planning to rent a house in Parshallville, you should be ready to part with $1,470 per month. This means that you will be paying 85% more than you would have paid if you had moved to the average neighborhood in Michigan.
The average house in this area has 3 beds/2 baths, and there are very few renters because most of the Fenton, MI real estate homes for sale are occupied by their owners.
While you are walking through the neighborhood, you will realize that most of the houses are new, with many of them constructed after the year 2000. You will find a few houses that were constructed in the 1970s and 1980s, but they are few and far between.
One would think that the high prices would scare away potential home buyers, but that is not the case. In fact, the opposite is true; with less than 6.1% of houses having been listed for sale. Market analysts believe that the Fenton, MI real estate homes for sale market demand in Parshallville is higher than the U.S. national average.
Despite the high prices of houses in this Fenton, MI community, Parshallville is essentially a rural neighborhood with very few commercial buildings.
Parshallville is a retirement paradise with low crime rates and diverse housing options. Additionally, the neighborhood has exemplary modes of transportation and a unique Scottish and Belgian culture.
Bancroft Ct.
Bancroft is a neighborhood in Fenton, MI with a median home price of $8,700.
Its climate has been rated as having a comfort index of 6.7 out of 10. The inhabitants of this area would tell you that June, July, and August are the best months to live in Bancroft, while the end and beginning of the year are not so comfortable.
With an unemployment rate of 5.3%, Bancroft has a slightly higher number of people out of work than the average Michigan neighborhood. However, the cost of living in Fenton, Michigan here is relatively lower than other neighborhoods, not only in Michigan, but throughout the entire United States.
It is a small town with about 600 people, most of whom are white Caucasians. Half of the people are families living in their own homes, and 40% of the inhabitants have children.
Bancroft's Fenton, MI real estate homes for sale have appreciated at a consistent rate of 7.8% over the past decade. This is good news for any person planning to buy a Bancroft house, because they will get hefty returns in the future.
On the other hand, if you plan to purchase a house with 3 beds/2 baths to reside in, you also have many benefits. For example, your children will go to some of the best public Fenton, MI schools in Michigan, although you will be spending nearly $10,000 on each child's education. There are many teachers at each public school, with some schools even having the ratio of one teacher for every five children.
Linden Road/Bennett Lake Road
Another pricey neighborhood in Fenton, MI is the Bennett Lake Road and Linden Road neighborhood.
Prices for the average home here starts at $350,000, which is slightly higher than the majority of communities in Michigan, and the United States.
Nevertheless, most people purchase houses here because they can get a higher rental income. If you buy a typical house with 2-3 beds and at least 2 baths in Bennett Lake at Fenton, MI, your rental returns will average $1,500 per month. Very few neighborhoods in Michigan can give you such a high return on rental properties.
The suburban neighborhood surrounding Bennett Lake Road is densely populated, making the prices of Fenton, MI real estate homes for sale appreciate every year.
It is important to note that most houses in this neighborhood are single-family homes with 3 beds to 5 beds. However, you will find mobile homes in some parts of this area, too. Here are some tips for finding a mobile home.
One of the reasons why real estate rental income is so high here is because owners occupy many of the homes. Some owners are even 2nd or 3rd generation families. Observers believe this is because few homes for sale in Fenton, MI have been built since 2000.
Bennett Lake Road also has one of the highest concentrations of managers and executives in Michigan; and school-aged children are not left behind either, because the area has exemplary schools.
On the other hand, about 5% of the houses on Linden Road are listed for sale. This is lower than 75% of the neighborhoods around the United States.
Moreover, the ever-increasing demand for rental property is not helping the situation either. Ultimately, this is a good thing for house developers because they are guaranteed a market for their homes.
95% of people commute to work using their vehicles here, while the entire area has an aura of executive lifestyles, with many professional executives and wealthy managers living here.
Runyan Lake Road/Faussett Road
Runyan Lake Estate is another relatively expensive neighborhood in Fenton, MI.
People planning to purchase a house here must have at least $340,000 to buy a typical house, with at least 3 beds/2 baths.
Similarly, if they plan to rent out their assets, the average annual rental income is $1,681. Less than 5% of the neighborhoods throughout Michigan will give you a higher return.
Like most luxurious neighborhoods in Fenton, MI, the Fenton Lake neighborhood is classified as a rural area with medium to large family homes.
With that said, the trend of mobile homes has reached the area and you are likely to spot a modular home every few hundred meters. Checkout our top five manufactured home dealers in Michigan here.
The majority of the residents moved to this area in the 1970s, although there are people who have been living here since the 1940s.
Finding a house on Bennett Lake Road, in Fenton, MI, is extremely difficult because the current vacancy rate stands at less than 3%. The housing supply is meager, and you may spend more than two years before you can get your ideal home.
Final Thoughts
It is obvious that Michigan is a great state to live in.
If you are an executive manager or a blue-collar employee, there are many Fenton, MI real estate homes for sale that you can buy. You will find industrious people and a secure environment for your family.
The Fenton, MI real estate homes for sale areas we have listed above are ideal for retirees and young families. With that said, we recommend you seek the assistance of a real estate group agency, such as RealComp II Ltd, Keller Williams (KW) Showcase Realty, or EXP Realty, LLC to help you find what you are looking for in the most efficient amount of time.