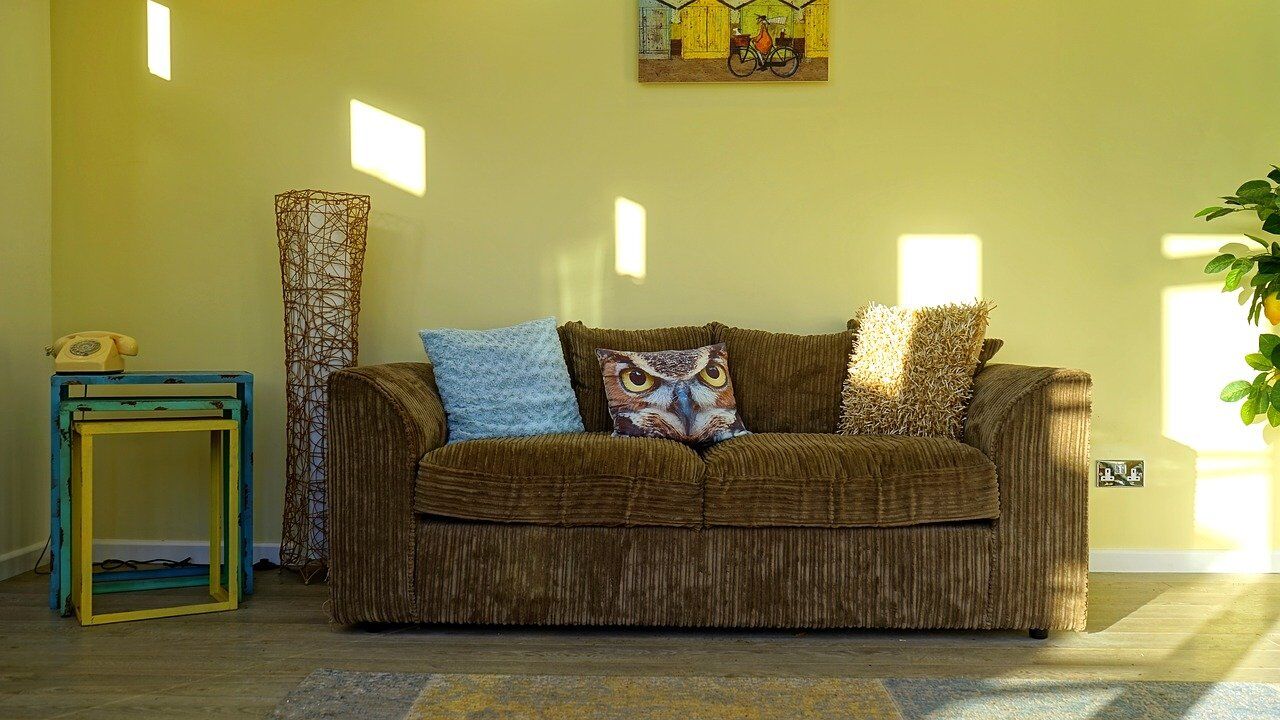 3 years ago · Justin Becker · Comments Off on Manufactured Homes vs. Apartments: The Pros and Cons
If you have ever had the pleasure of visiting Fenton, MI, then you have probably noticed the wealth of housing, shopping in Fenton, MI, outdoor recreation, and more. The truth is that this Michigan city is a great place to put down roots, especially if you are looking for affordable, yet contemporary living in a historical community (learn about the Fenton, MI history here).
Another perk to living in Fenton, MI, is that it has a strong economy, a plethora of job opportunities, top-ranked Fenton, MI schools, and is surrounded by an abundance of great Michigan lakes (like Lake Fenton, Michigan).
Manufactured Homes vs. Apartments: The Pros and Cons
If you are trying to determine if you should rent an apartment or manufactured home for you and your family, it may be a difficult decision to make since the cost of both are fairly affordable and offer modern luxuries.
Thus, to better assist you in making this decision, here is a short summary of renting, or even buying, a mobile home vs. renting an apartment.
Apartments for Rent
You may be no stranger to renting an apartment. Deciding to put down roots in an apartment community, especially apartments in Fenton, MI, means that you are looking for convenience, affordability, and some flexibility.
When comparing apartment living to manufactured home living, there are a few items or areas of contention that you need to consider. These include, but are not limited to, the cost of both living situations, who does the majority of the upkeep, the available square footage (see how much square footage you need for an apartment here), and what amenities come along with your one-bedroom to two-bedroom apartment.
Cost of Renting An Apartment
It almost goes without saying that one of the great things about apartment living is that, for the most part, it is inexpensive. This is often why young professionals, happy couples, and retirees flock to apartment homes.
In areas like Fenton, you will find that apartments are fairly affordable and range from approximately $975 to $1,500 a month. Thus, on the surface, you more than likely can find an apartment home for less than $1,000 a month. However, that is before utilities, parking, pet rent, and other apartment-related expenses.
Apartment Square Footage
Though you can get a great deal on an apartment home in Fenton, the average square footage for most apartments in this thriving lake-town is approximately 1,018 square feet which is similar to apartments for rent in El Paso.
For some, this is a generous amount of living space as long as you do not have a growing family or now need to work from home and homeschool comfortably.
Pre COVID-19, your apartment home was just that place you called home. In the ongoing new normal, however, your apartment has likely become your office, a learning center, a gym, a full-time restaurant, and even a shelter from the outside world.
So, with all that is going on, you might need more than 1,000 square feet of living space.
Upkeep and Repairs
When it comes to upkeep and repairs for an apartment, your landlord or property management staff is generally responsible for ensuring that the overall community is properly maintained.
Likewise, any issues you have in your apartment unit are, and should be, addressed by maintenance, if not by the landlord himself.
Overall Facilities
Most apartment communities do offer their residents quality amenities and communal perks.
For example, many apartment home communities have gyms, swimming pools, reservable event space, on-site security, 24-hour maintenance, and more.
Consequently, renting an apartment is definitely a bonus. In fact, many apartment homes have seen some upgrades, or have been recently updated, with contemporary or high-end apartment home features. So, in that respect, apartment homes in this city tend to get people's attention.
Manufactured Homes for Rent
In comparison, mobile homes for rent in Fenton, MI are worth checking out.
Today's manufactured home communities offer high-end manufactured housing equipped with ample living space, incredible mobile home park comforts, and convenient access to just about anything one could need. Checkout our list of top 10 manufactured home communities in Michigan.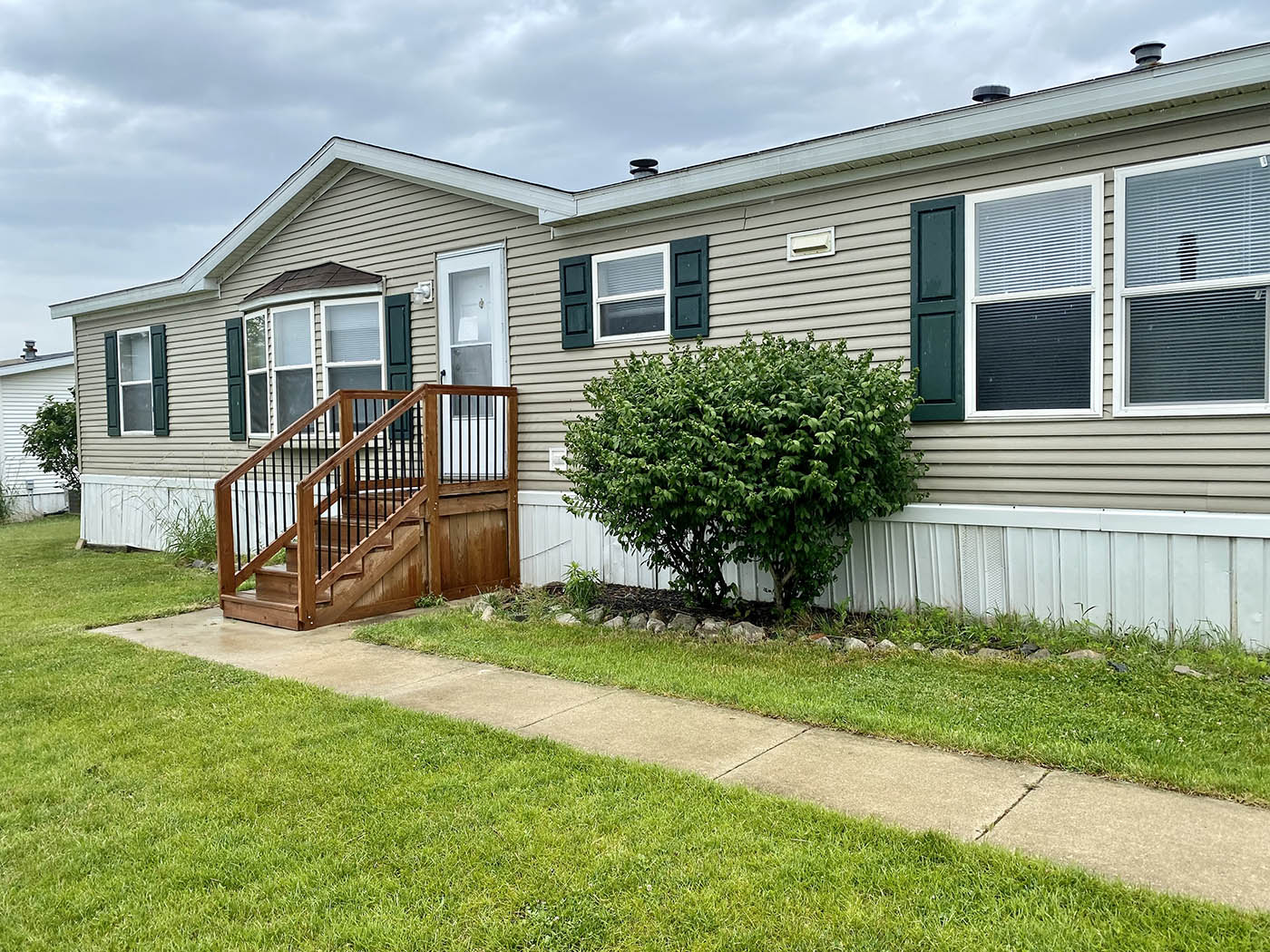 As a result, it is hard to overlook mobile home living not only in Fenton, but anywhere for that matter.
Manufactured Home Rental Rates
First, living in a manufactured home is actually pretty affordable, even with their amazing contemporary layouts and incredible customizable features.
In fact, you can find great double-wide mobile homes in an inviting manufactured home community for less than $1,500 a month, easily (learn what is a double-wide manufactured home here).
Moreover, this cost generally includes mobile home rent, lot rent (for the piece of land the mobile home sits on), pet rent, utilities, and so on. Thus, you often cannot beat mobile homes living around these parts. Learn what is the lot rent for a mobile home park here.
Furthermore, neighboring major cities, such as Ann Arbor and Lansing, are only a stone's throw away; and many people commute from Fenton because it is very affordable to live here.
Mobile Home Square Footage
In addition to being affordable, mobile homes for rent in the city of Fenton offer ample square footage.
Usually, you can find mobile homes here that have up to 2,000 plus square feet of living space. Consequently, with so much room, you will find multiple bedrooms, spa-like bathrooms, full-sized kitchens, open-concept layouts, walk-in closets or pantries, and the list goes on.
Clearly, with mobile homes you get a lot more space to live and grow. As a result, when comparing renting an apartment home vs. renting or buying a mobile home, the choice is clear – you get more for your money with a mobile home rental. Find out the advantage of buying a mobile home vs. renting here.
Upkeep and Maintenance
Much like renting an apartment home, when it comes to leasing a manufactured home, the mobile home park's maintenance is usually the responsibility of the mobile home owners or the real estate property managers.
Since you are renting a mobile home, any repairs or problems that need to be addressed within the mobile home will likely be taken care of by your landlord or the property management maintenance staff. Learn some manufactured home maintenance tips here.
Communal and Home Comforts
Once again, the mobile homes of today are not too shabby. In fact, many of these manufactured home communities offer their residents contemporary features that are similar to site-built homes, such as fireplaces, full-size kitchens with granite countertops, designer fixtures, and the list goes on. Checkout our guide on mobile home vs. stick-built here.
Outside of the manufactured home, many residents of a mobile home park enjoy property management sponsored events, open green real estate land, open real estate land for picnic areas, a reasonable mobile home community pet policy, a family-friendly atmosphere, a community center for all ages, and a great location.
As a result, mobile homes for rent, or even mobile homes for sale in Fenton, MI, are both worth considering and scheduling an in-person tour to see.
If you have never really given mobile home living serious consideration before and, thus, do not know where to start looking in the city, we can help. One of the top mobile home communities in the area that is a must-see is Tyrone Woods Manufactured Home Community, located just off of Hogan Road, in Fenton, MI.
The Clear Front-Runner
Ultimately, when you take a good look at the pros and cons of both apartment and mobile home living, it should be more than clear which type of situation is the chosen front runner.
Choosing to live in a mobile home community comes with a variety of perks and is the easiest way to get a feel for possible homeownership down the road.
Furthermore, if you are looking to get the most for your dollar, there is no reason not to go with a manufactured home. This is especially true if you are on a fixed income.
Finally, if you have a family or are looking to start one, then having the available space and family-friendly amenities that come with leasing, or even buying, a mobile home in a mobile home community will make a world of difference (read more here on how to buy a manufactured home in a park).