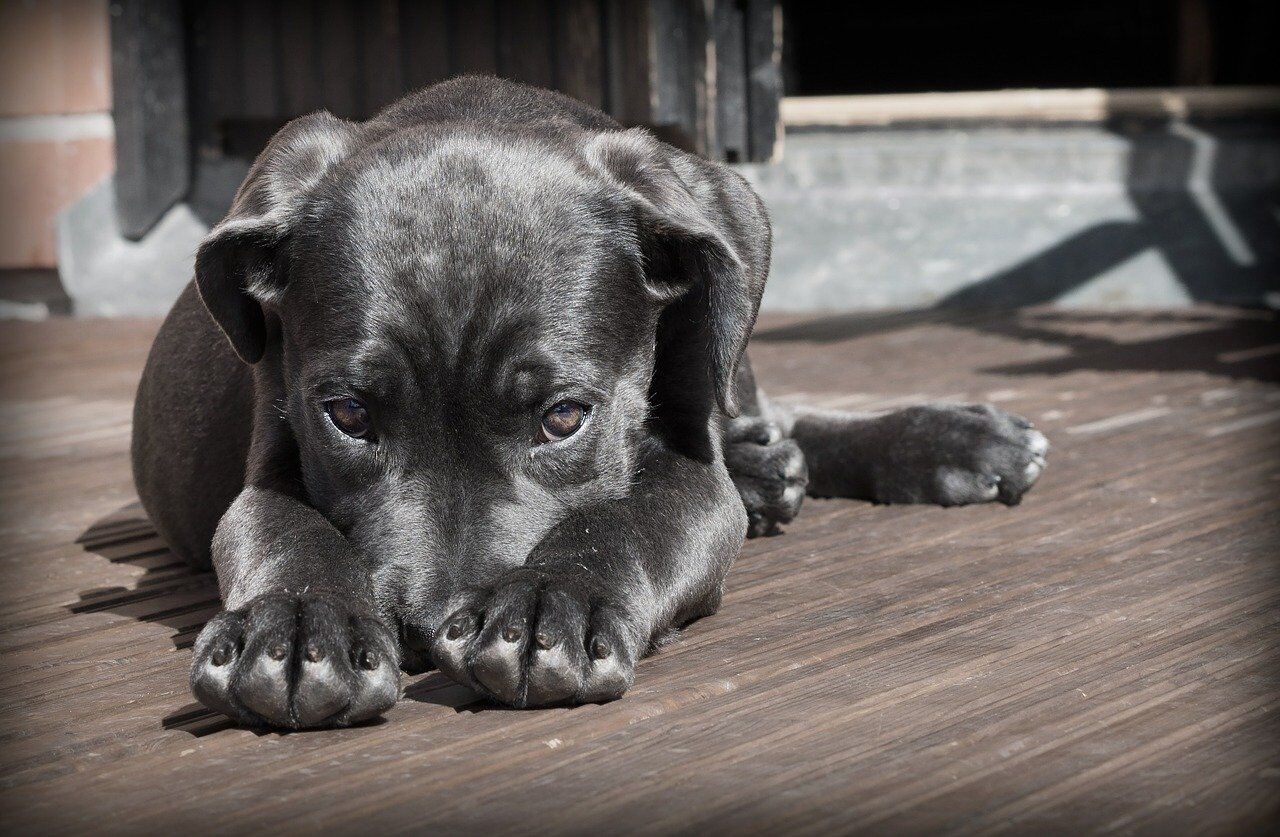 3 years ago · Justin Becker · Comments Off on Mobile Home Community Pet Policy
Moving to a new community is always an exciting time, especially for your furry friends or pets.
At Tyrone Woods Manufactured Home Community, we welcome pets with open arms, and at fairly reasonable pet policies.
That said, if this is your first time living in a manufactured home community, you may be a little fuzzy on standard pet rules when it comes to this particular kind of – what is manufactured housing.
Mobile Home Community Pet Policy
Therefore, in order to help you and your family pet feel right at home, here is a quick summary of the Tyrone Woods Manufactured Home Community Pet Policy:
Non-Refundable Pet Fee
One commonly expected fee, when it comes to having pets, is the non-refundable pet fee.
Much like other establishments, Tyrone Woods Manufactured Home Community requires its residents to pay a $250 non-refundable fee, per pet.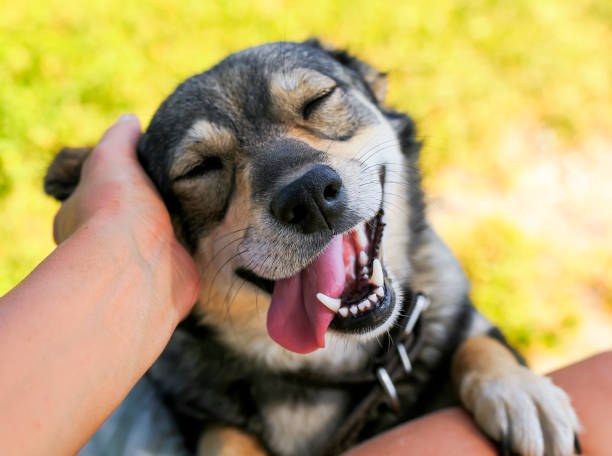 At first glance, this may seem a little expensive, but other multi-family home communities often have stipulations, like pet interview conditions, required spaying or neutering, and mandatory declawing of cats — which can be a lot, especially on top of the raised cost of your pet fee.
Pet Rent
Here at Tyrone Woods Manufactured Home Community, residents can expect to pay a $25, per pet, monthly pet rent fee when occupying our mobile homes for rent in Fenton, MI.
That said, the good news is if you are in the process of purchasing one of our mobile homes for sale in Fenton, MI, then you are only required to pay a $10 fee per pet on a monthly basis.
It is important to remember that failure to pay any pet-related expenses or monthly fees does not release you from having to pay these monies down the road.
Extra Pet Expenses
The nice thing about our pet policy here at Tyrone Woods Manufactured Home Community is that, outside of monthly pet rent and a non-refundable fee, there are no additional fees or pet-related costs.
With that said, if you do not follow the mobile home park rules, then additional fees may apply.
Likewise, if you are renting a manufactured residence in the community, once your lease is up, you could likely be responsible for any damage that your pet has caused inside or outside of the home.
Two-Pet Limit
Here we have a pretty standard pet policy when it comes to the number of pets that residents or tenants are allowed.
Like most multi-family home communities, there is a limit of two pets per manufactured home. Moreover, this particular rule holds true regardless if you are a homeowner or renter.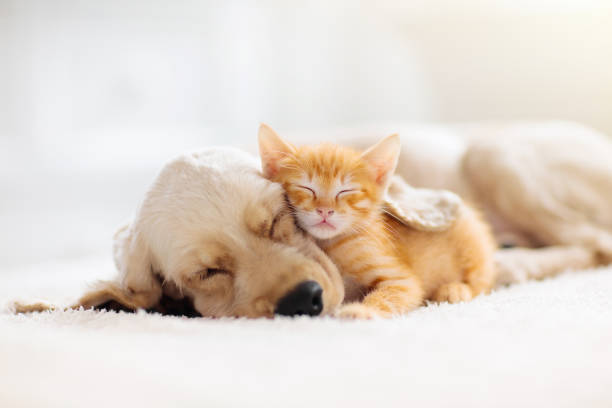 Ultimately, you are still a part of a community with neighbors in close proximity, and there are all sorts of things that can go wrong when you have more pets than you can possibly keep track of. Thus, the limit is two pets per home, any way you look at it.
Restrictions on Certain Breeds
Most multi-family home communities have certain restrictions when it comes to dogs.
Pets that are deemed as aggressive are not allowed on the property or in a resident's home. For instance, Pit Bull Terriers, Rottweilers and Wolf Dog Hybrids, along with other mixed breeds are allowed within the community, but management reserves the right to require a note from a veterinarian to confirm the animal is non-aggressive.
Clearly this is not an exhaustive list, but management does reserve the right to change or add to this list if they deem necessary.
Conditions and Expectations
Both cats and dogs are permitted, as long as they adhere to Tyrone Woods Manufactured Home Community pet obligations.
For starters, it is the pet owners responsibility to ensure that their furry friend does not interfere with the quiet enjoyment of other community residents or individuals in the community. A few examples here would include barking or running loose without supervision.
In fact, here we have a semi-strict leash rule that requires a member of the household to be present with the dog at all times, otherwise you must keep your pet inside your home. This rule is in place because, at the end of the day, owners are liable for their pet's actions. Therefore, any incidents that are deemed unacceptable by the landlord will likely lead to the removal of your pet from the mobile home park.
Other conditions that you and your pet must adhere to include not damaging the community, residents' lawns, or property. Pet owners are also required to curb their pet at the perimeter of the neighborhood and must clean-up after their pet promptly. This includes properly disposing of litter and bags used to clean up after your dog.
Lastly, all pets must have current Michigan licenses and must be up-to-date with their vaccinations. Failure to observe or comply with these conditions or requirements, again, may result in the removal of your pet from your residence and the community.
Pet Approval
Overall, our pet approval process is not too complicated. In fact, once your pet meets the conditions and requirements mentioned above, then your pet(s) are pretty much approved.
Of course, you still have to come up with the deposit and make consistent rent payments for your pet. What is more, you need to observe the park rules and regulations; but other than that, there is not much more to our process for pet approval.
Support Animals
Note, seeing-eye dogs for the blind or service animals are not subject to many of the above-mentioned rules.
Actually, according to the Fair and Equal Housing Act (FHA), residents that require a service animal cannot be charged any money in order to keep their support animal on the premises. This means they are not subject to fees, breed restrictions, or pet rent.
Pet Perks and Amenities
If you are curious about what pet amenities or perks are available at Tyrone Woods, there are, in fact, a few.
For instance, there are lush grounds on the premises that are great for a game of fetch, and our community is just around the corner from amazing pet-friendly walking trails. There are also other pet-friendly areas outside of the community that are very near by.
Policy Questions
Want to know more about our pet policies or fees? Then contact Tyrone Woods Manufactured Home Community for further assistance.
Pet Policy Review
Here is a convenient reference guide for the Tyrone Woods Manufactured Home Community Pet Policies:
Non-Refundable Fee per pet: $250
Monthly Rent per pet: $25 for renters, or $10 for homeowners
Cleaning Fees and Fines: $50 each
Quick and Easy Approval Process
Two-Pet Limit
Pet Conditions: Current Michigan license and up-to-date vaccinations
Pet Insurance: Not required; should still have renters or mobile homeowners insurance, however
Support and Service Animals: Restrictions and fees do not apply
Pet Perks everywhere you turn
Final Note
Deciding to move to an amazing, affordable, and luxury mobile home park should definitely include bringing along your beloved pets.
Here, at Tyrone Woods, we understand that your pets are like family, regardless of whether you are leasing or purchasing a manufactured residence. That is why we made it a point to ensure we have a reasonable pet policy so that both you and your furry friends, or pets, can join the Tyrone Woods family.
If you have always wanted to live in a thriving manufactured home neighborhood, but did not want to leave your furry friends behind, well now you know that you do not have to.