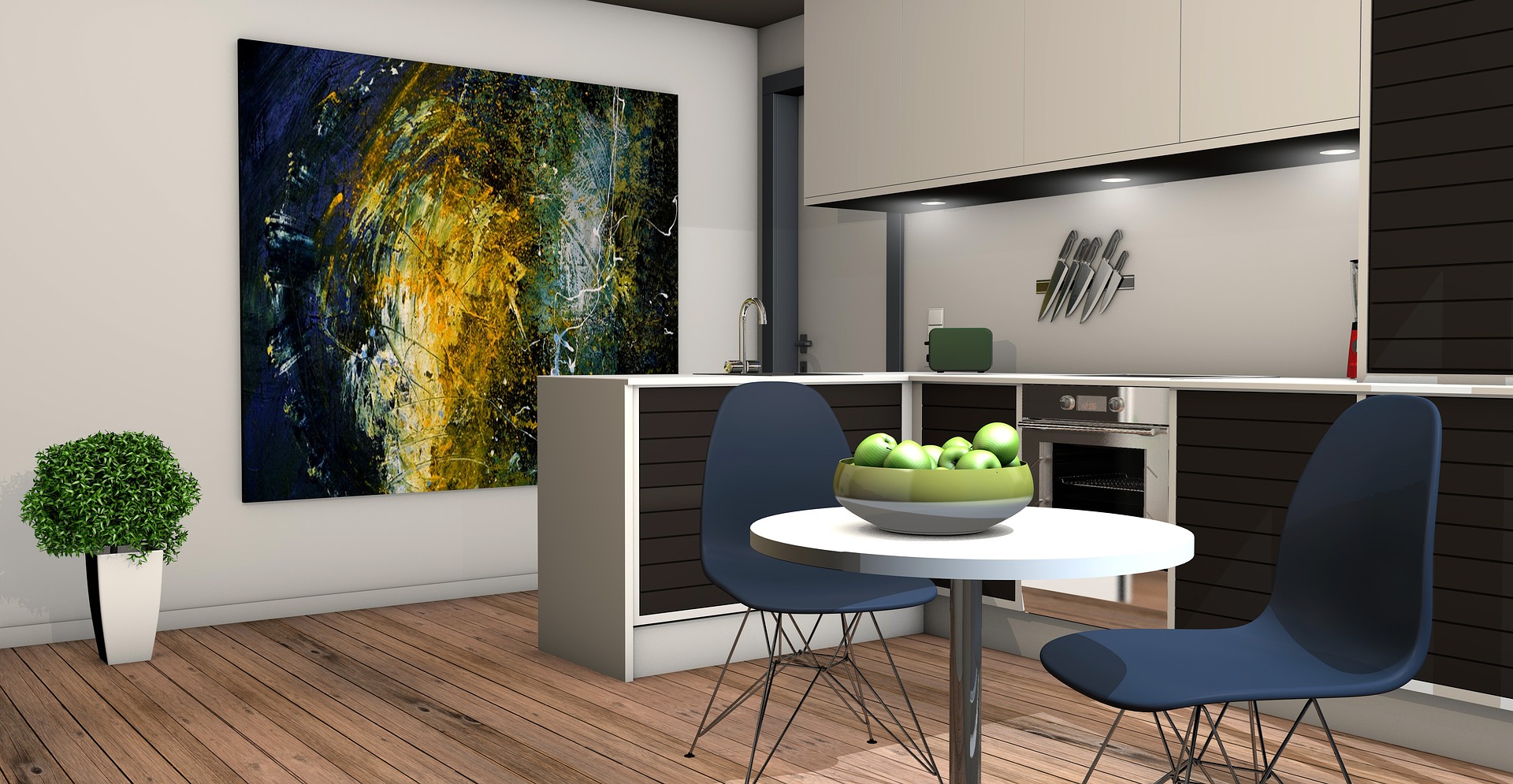 3 years ago · Justin Becker · Comments Off on The Best Prefab Homes Michigan Has to Offer
Tyrone Woods Manufactured Home Community is truly where luxurious living meets affordability. This is one modular homes community in Michigan that comes with many amenities. If you have never heard of Tyrone Woods' modular homes in Michigan, you may be wondering why you should consider our floor plans and buy a modular home here. Let us give you a few reasons to think of us during your next modular home purchase venture.
Prefab Homes Michigan
Strategic Location
It does not matter how much sq. ft. you need, there is no need to move to a modular home place if you are not near essential amenities. Residents in modular homes of Tyrone Woods don't encounter this problem because several major cities are less than one hour away. For instance, Ann Arbor is only a half an hour drive from our modular home community.
Those looking for more entertainment in Detroit and Lansing will take less than 60 minutes to reach these two cities. This is because several major expressways are within minutes of Tyrone Woods Modular Home Community.
Best Scenery
Tyrone Township, where our real estate development is located, was founded in 1834 by the first European immigrants to Michigan. These settlers were attracted by several sceneries, such as the famous Indian Trail that used to go through the township. The trail connected Detroit to other counties in Michigan.
It's been a long time since Indians used the trail, but the picturesque environment has not faded away. After you move into one of Tyrone Woods' Michigan prefab modular homes, you will be swimming in a wide variety of activities, such as golfing, boat riding, fishing and hiking.
Nearby Shopping
Everybody enjoys a great shopping experience that improves your mood and saves money. This is what exactly is available to the residents that live in Tyrone Woods' prefab modular homes.
The nearby town has several areas for shopping activities. Similarly, there are many historical shopping centers such as Yesterday's Treasures, Fenton's Open Book Shopping Center and the Iron Gate Downtown Shopping Area.
National brands such as Walmart and Auto-Lab have also moved into the area. This is not to mention the several small family-owned stores that are located in downtown Fenton, where you can get great discounts. For instance, if you are looking for locally manufactured furniture for your prefab home, we advise that you check the Quilters Garden.
Great Dining
Cooking at home can be exciting and affordable, but some people prefer eating out. If you'd like to eat at a restaurant once in a while, there are many fast-food chains in downtown Fenton. If you are looking for more of a formal sit down meal, perhaps you have heard of the famous Fountain Hotel Tavern & Grille and Black Rock Bar & Grill in Fenton, because you are likely to find your favorite meal at both of these restaurants.
Nearby Entertainment
Moving into our best prefab homes Michigan has to offer means your evenings, weekends and holidays will be filled with so many fun activities. The area is brimming with historic golf courses and other fun events. You can even join other people at the Fenton Community Center every Thursday for fun farmers events.
Once you move into a modular home at Tyrone Woods, you will learn about the Fenton Farmers Market that happens from June to September, which is in fact right at the Fenton Community Center. The Community Center also shows free films every Wednesday.
We also encourage you to join the Fenton Village Players for theatre events, which you can volunteer or audition for. Simply put, there are many events for anybody looking for entertainment.
Educational Opportunities
Tyrone Woods Modular Home Community is located in the Linden Community School System. This is a school community with exemplary statistics, such as 95% college transition. Furthermore, more than half of the students take part in sports regularly. Your children will learn several extracurricular activities in a safe and conducive environment.
Some parents encourage students to enroll in a medium college within the area. Transportation is not a problem because school and college buses will pick up and drop off students right at the entrance of our community.
Spacious Prefab Homes
Some of our Michigan prefab homes or custom modular homes offer up to 2,200 sq. ft. of living space, with most of our modular homes for sale being at least 1,500 sq. ft., and you are unlikely to find a better deal anywhere else. These double-wide modular homes provide enough space for people with large families.
With our wide variety of modular home floor plans, you can choose between 3 or 4 beds, with at least 2 baths in each. All of our modular home floor plans also include a central HVAC system and smart water system, so you can track your water usage down to the hour.
Waterproof & Beautiful Homes
Modular home floor plans can have the latest features and fittings, but it may not be ideal if it lacks the right aesthetics. Without the right aesthetics, that modular home's value and comfortability drops significantly. Tyrone Woods Manufactured Home Community's construction home builder and designers were very much aware of this fact when they were constructing their modular home real estate development.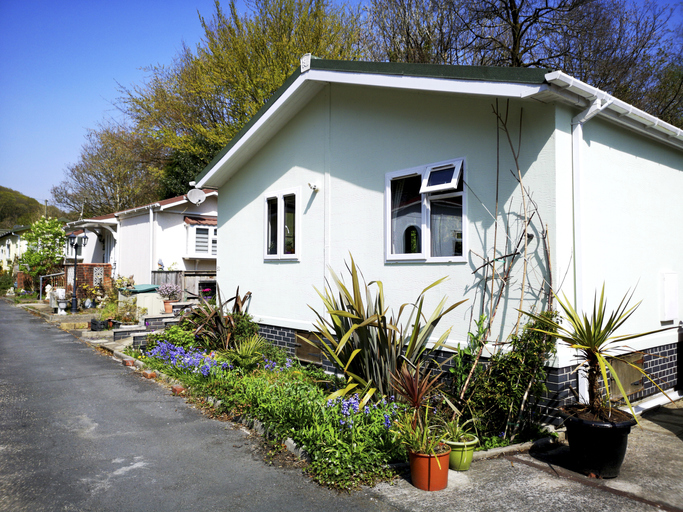 Our prefab homes in Michigan, or custom modular homes, have other tremendous advantages, such as vinyl siding all the way around and pitched roofs. It was important to Tyrone Woods' developers to offer only modular homes with vinyl siding for not only to have more curb appeal, but to also protect the modular homes from any and all weather elements. The pitched roofs also help protect the modular homes because it offers excellent drainage, so you will have no issue of waterlogging.
Several Options
If you have visited many communities with prefab homes/modular homes, you would realize many of the modular homes within these neighborhoods have the same look and layout. That is not the case with Tyrone Woods' Michigan prefab homes/modular homes, because each has its own unique style. We were inspired by the fact that no two people are the same, and that people from different backgrounds, careers, and income levels will have different lifestyles, thus require or desire different floor plans.
For instance, each home has a specific sq. ft. size. People with large families can choose a larger sq. ft. home, while single individuals can go for smaller sq. ft. ones. That being said, since we sell prefab homes/modular homes with at least 3 beds, any couple with young children will start on a solid footing.
On the other hand, senior citizens can rent or purchase smaller sq. ft. modular homes, so they can have the amount of living space that is just right for them. This way, everybody has a place that suits their needs here at Tyrone Woods Manufactured Home Community.
Many Open Spaces
Real estate developers in other parts of Michigan are concerned with maximizing the space for houses. While they are planning for maximum homes, they may ignore the importance of leaving open spaces. Lots of open real estate creates a greater sense of freedom and togetherness. Open spaces are gems where people can gather to play or host events.
You have so many options at your fingertips when you have open real estate to enjoy. You can plant vegetables or flowers, or create a playground for your children for fun activities. This is what the Tyrone Woods' designers for these Michigan prefab homes/modular homes had in mind.
A Vibrant Community
Tyrone Woods is a social hub with many social events. The owners of our community have ways of coming up with exciting social events to keep our residents happy. Moreover, the community has been able to integrate with the nearby Tyrone Township.
There's so much to see and take part in when you move to Tyrone Township. For instance, you can join people on a fishing trip or hunting excursion.
Bottom Line
Buying a prefab home in Michigan sounds dull and scary at first, but there's so much to look forward to when you move to Tyrone Woods Modular Home Community. The scenery, strategic location, fantastic community, and exquisite finishings are more than you can dream about. We hope that you will join us soon.