Mobile Homes for Sale in Fenton, MI
COMING SOON!!

$104,995.00
8221 Cygnet Circle
Lot 311
3 Bedrooms
2.0 Bathrooms
1680 Sq. Ft.
Sales Price: $104,995.00

Lot 103

$59,995.00
8237 Feather Hollow
Lot 103
3 Bedrooms
2.0 Bathrooms
1664 Sq. Ft.
Sales Price: $59,995.00

$54,995.00
9479 Foxwell Circle
Lot 210
3 Bedrooms
2.0 Bathrooms
1904 Sq. Ft.
Sales Price: $54,995.00
Affordable Double-Wide Houses. Great Living Spaces. A Welcoming Community.
Luxury Manufactured Homes for Sale in Fenton, Michigan
Find luxury single family manufactured homes for sale in our Fenton, Michigan community: Tyrone Woods Manufactured Home Community. We offer fairly priced double-wide homes for sale with living spaces of up to 2200 square feet (sq. ft.).
Our manufactured home community is for all ages and is very pet-friendly. We are rated amongst the best mobile home communities in not only Livingston County, but in all of Michigan.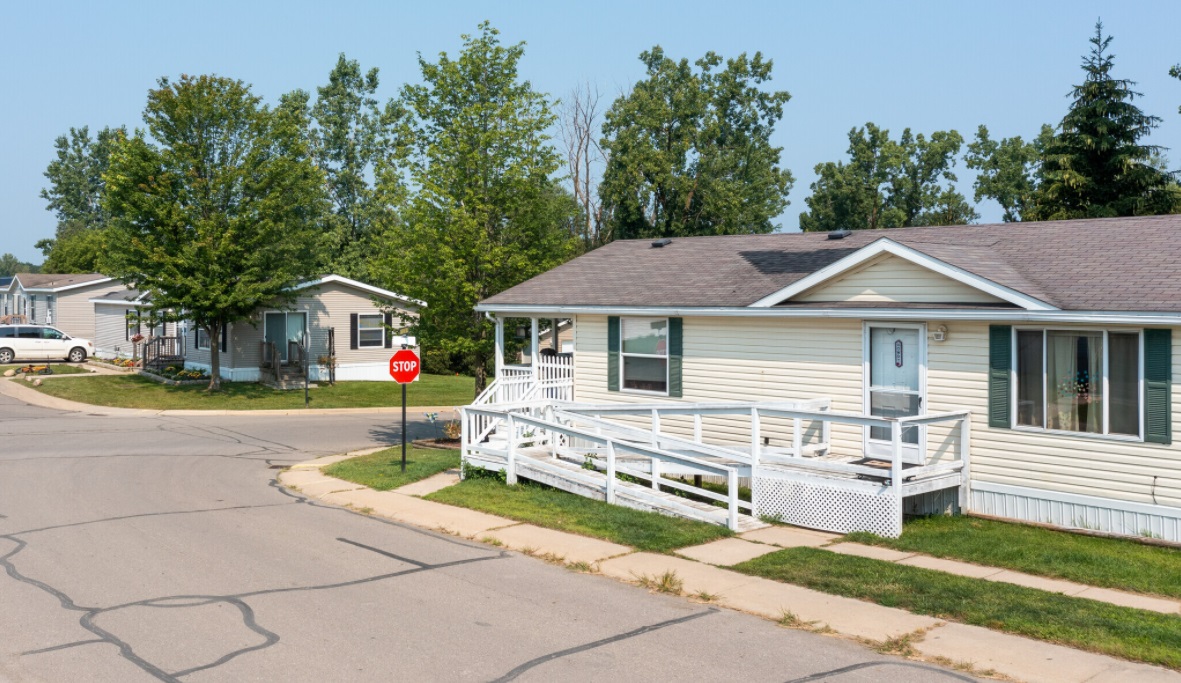 Tyrone Woods is a great mobile home community to live in due to our awesome location. We are located 30 minutes from Flint and Ann Arbor, and 60 minutes from Detroit and Lansing. We are also within minutes to Downtown Fenton, MI.
We are offering you manufactured homes for sale in our Fenton, MI community in a range of several different options. This is because we have the sole intention of providing the home features you exactly want, all while fitting your budget and lifestyle.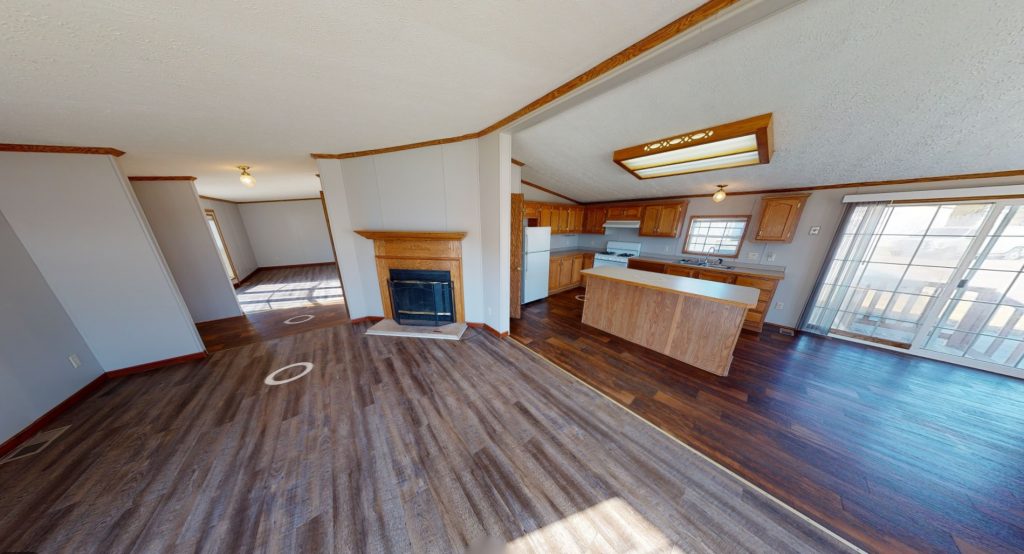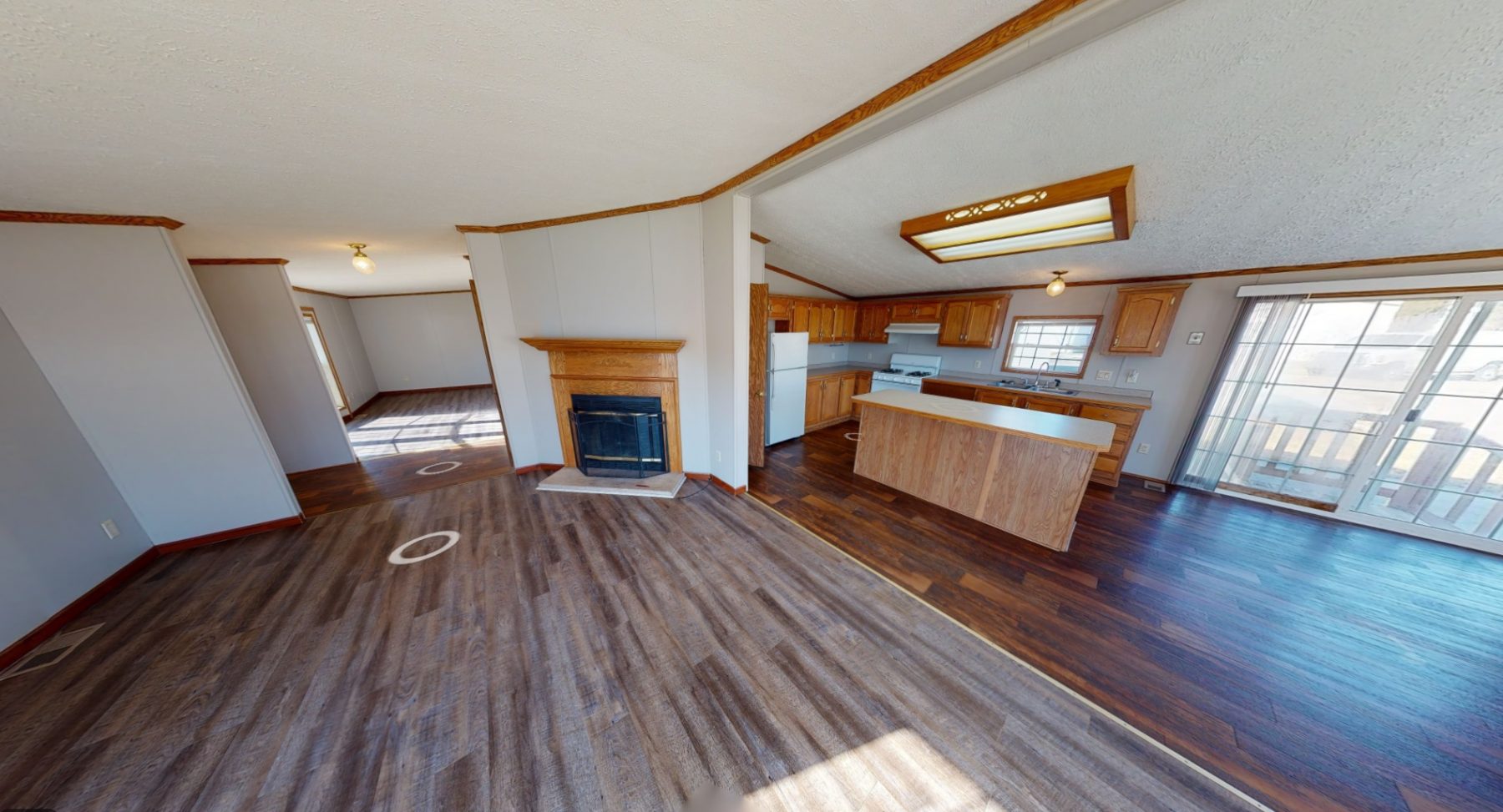 Buying a mobile home of ours in Fenton, MI is a wise investment because you get an open-spaced mobile home with plenty of extra amenities, a large lot size, and at an unbeatable price.
We Have the Most Affordable Manufactured Homes in Fenton, Michigan
You may be wondering if buying a mobile home in Fenton, MI, at Tyrone Woods Manufactured Home Community, is best for you. Well, YES! Buying a mobile home for sale in Tyrone Woods' Community, Fenton, MI, is an investment that reaps you much reward.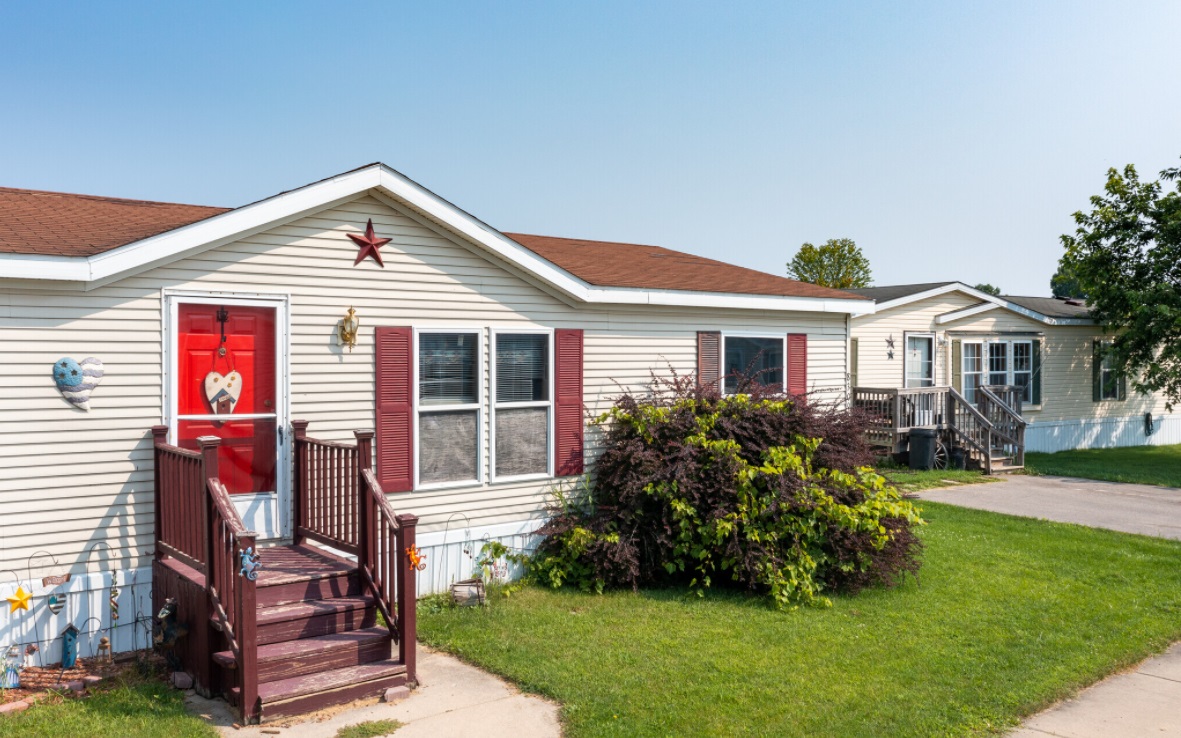 Let's start from the fact that a mobile home at Tyrone Woods is affordable. For a price range of $30,000 to $50,000, you get a premium space, at least 3 beds/2 baths, manufactured home, on an excellent piece of Fenton, MI real estate that is set in a breathtakingly beautiful neighborhood.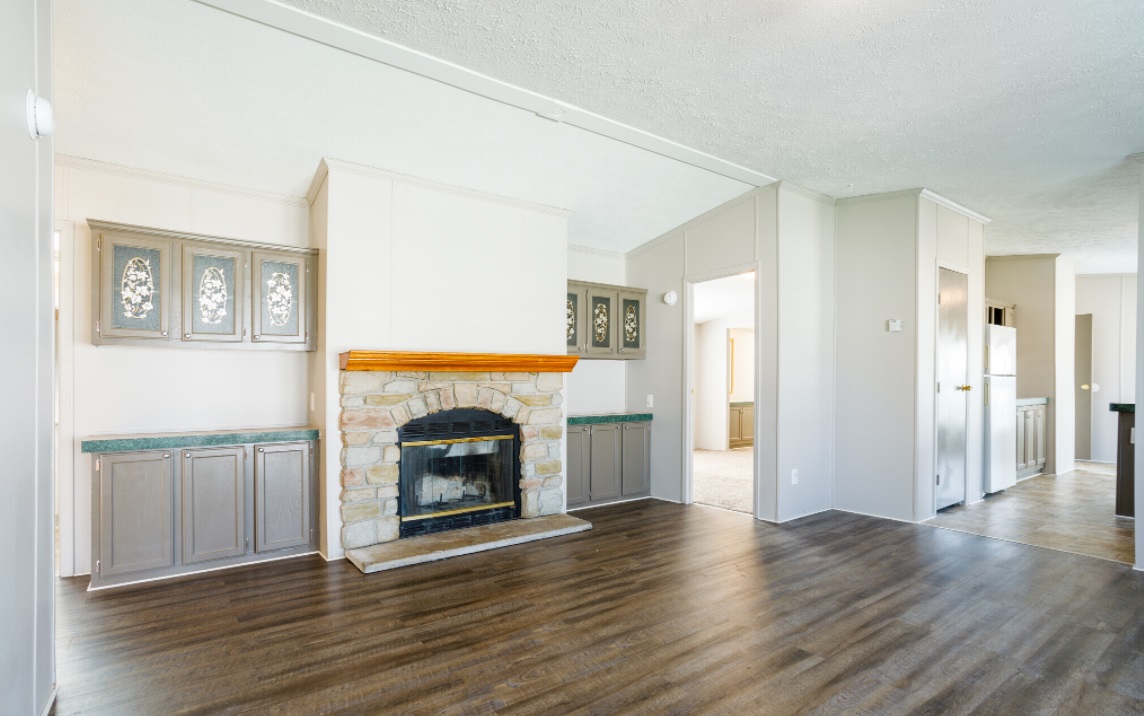 All of our manufactured homes are vinyl sided with pitched roofs. The mobile home will include a master bedroom suite, with full baths attached, and many come with an extra family room. This is far more than any other mobile home for sale community in Michigan can offer.
Anyone Can Purchase Our Homes at Tyrone Woods
We are offering you prime real estate mobile homes, at a sale price, in Fenton, MI, that covers a wide range of budgets (price per sq. ft.) and lifestyles. This is to make sure that whatever your budget is, you still have a great chance of owning your dream home.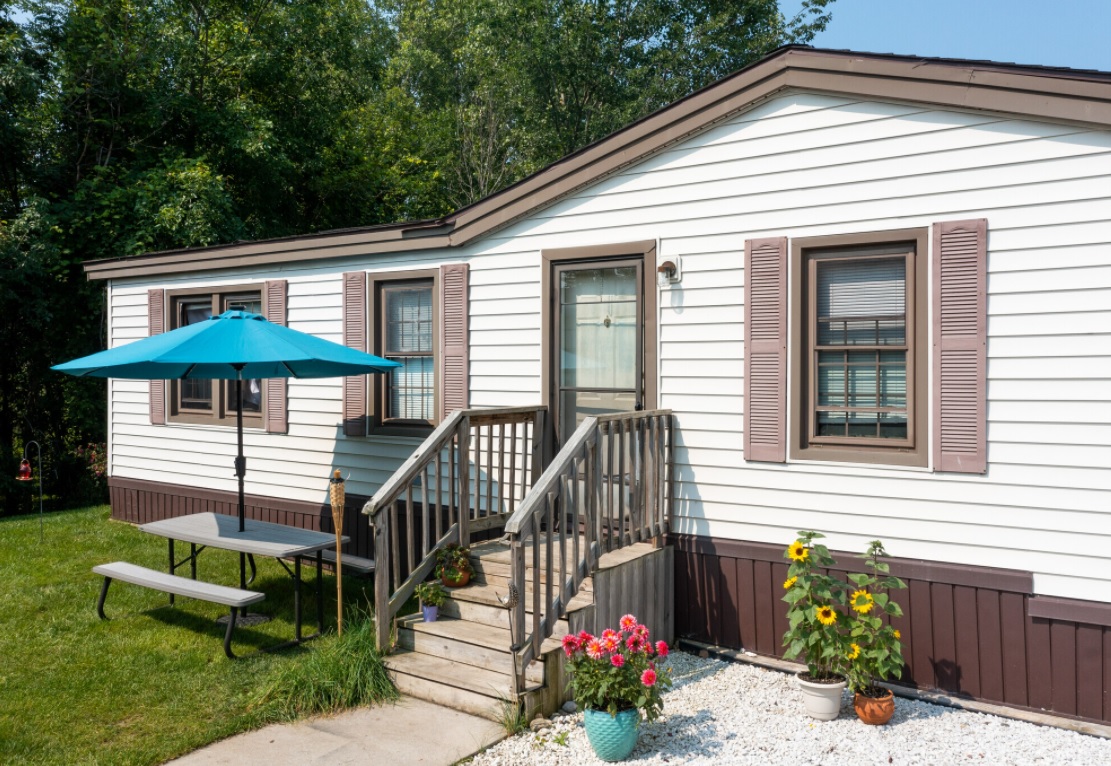 To make sure that you can still purchase one of our Fenton, MI homes available, the required minimum down payments often come in at as low as 10% of the purchase price. This means for roughly $3,000, you can purchase a mobile home for sale in Fenton, MI today.
We are invested in seeing you become the owner of your mobile home in Fenton, MI. This is why we have partnered with some of the top lenders in the country to help you make homeownership a dream come true.
Having a lower credit score will not be a problem, because our partnered lenders have proven time and time again to be able to work wonders for our residents. We are here to help! We will work with all credit scores and income levels to help you find a practical financing method that fits your needs and budget.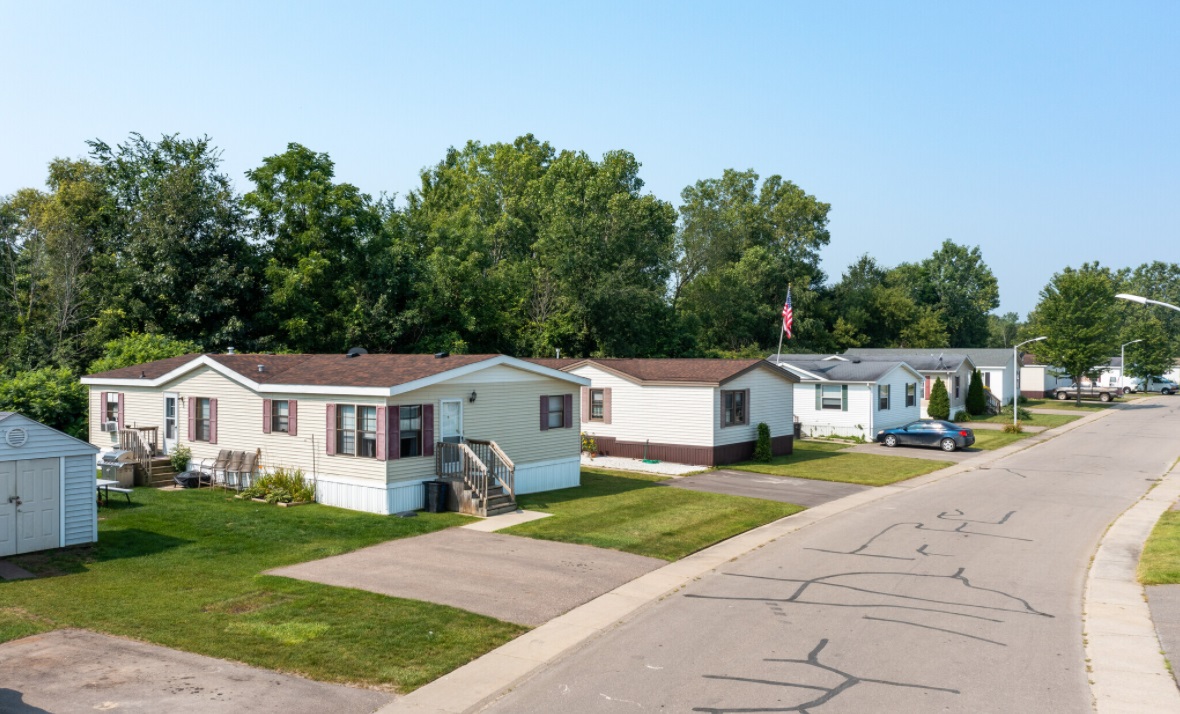 We also want to see you save money while being a homeowner. This is why we have ensured that buying a mobile home from us, with all of the sq. ft. you will ever need, is less expensive than choosing a lease option. If you decide to purchase a mobile home from us, instead of leasing one, you will have the potential of saving anywhere from $200 to $300 per month!
Another option we provide you with is rent-to-own mobile homes. When leasing mobile homes for rent in Fenton, MI with us, you earn credits every month that can go towards the down payment of purchasing. Simply put, you reap a lot of gains by purchasing a Tyrone Woods mobile home compared to other homes for sale communities in Michigan.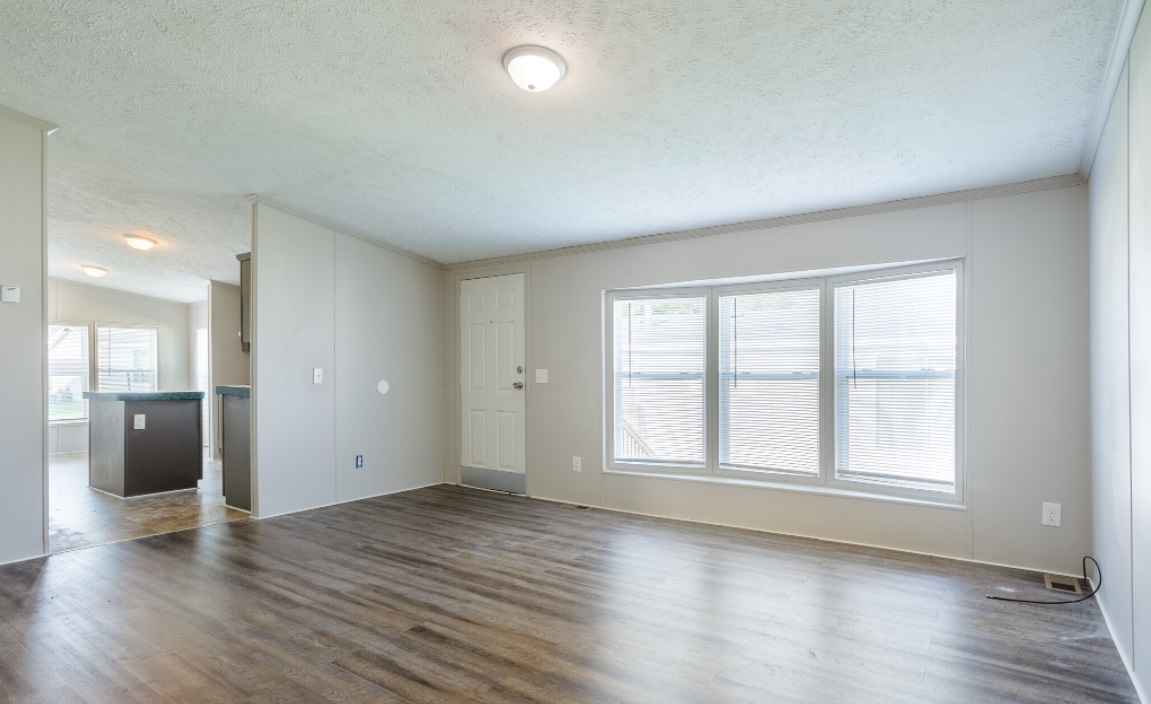 The Perks are Endless When You Purchase One of our Mobile Homes for Sale in Michigan
Purchasing a mobile home for sale in our Fenton, MI community is a wise investment. That is because of everything that comes with living in Tyrone Woods, Fenton, MI. We provide numerous amenities and benefits, along with our well-spaced homes, in Fenton, MI, on our manicured real estate, which includes:
Large Manufactured Homes
For very affordable prices, you will get the manufactured homes available at Tyrone Woods, in Fenton, MI, that have tremendous sq. ft. They offer plenty of living space to ensure that you have more than enough room to raise your family, in Fenton, MI. Most of our Fenton, MI, mobile homes for sale are over 1500 sq ft, and you will get either a 3 beds/2 baths, 4 beds/2 baths, or 4 beds/3 baths layout.
Many of our manufactured homes that are for sale also include hardwood flooring and stone fireplaces. The kitchens are oak and are widely spaced to meet your needs. On top of all that, we have provided a master bedroom suite, with a full bath attached, in every home. That's right, you get all of this at our unbeatable prices!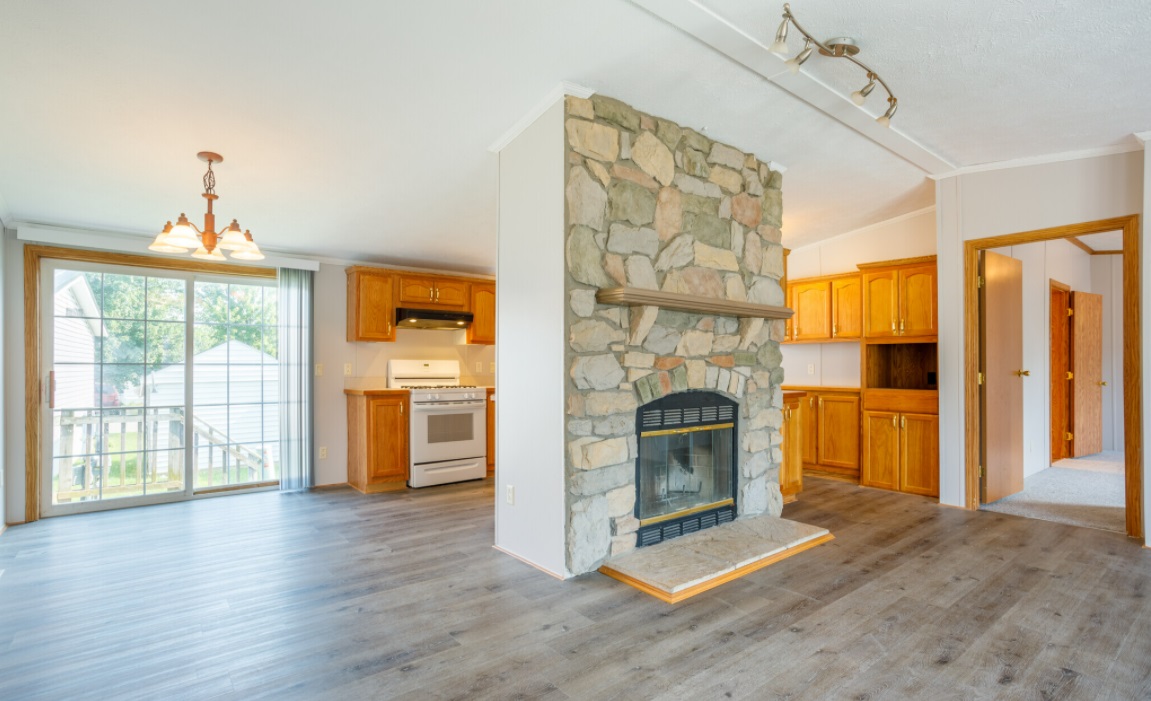 It's not just that each mobile home is spacious, it's that they are also modern, luxurious and affordable. The layouts of the manufactured homes are renovated, and they are all vinyl sided, with pitched roofs. Throw in the central air conditioning units, and it's very easy to see that purchasing one of our mobile houses for sale, in our Fenton, MI community, is a no-brainer.
Convenient Location
Our real estate in Fenton, MI offers the most convenient location compared to any other mobile home community in Michigan.
Tyrone Woods is strategically located in Fenton, MI. It is only a distance of two miles from the community to US-23, where you can access major cities such as Lansing, Ann Arbor and Detroit, with ease.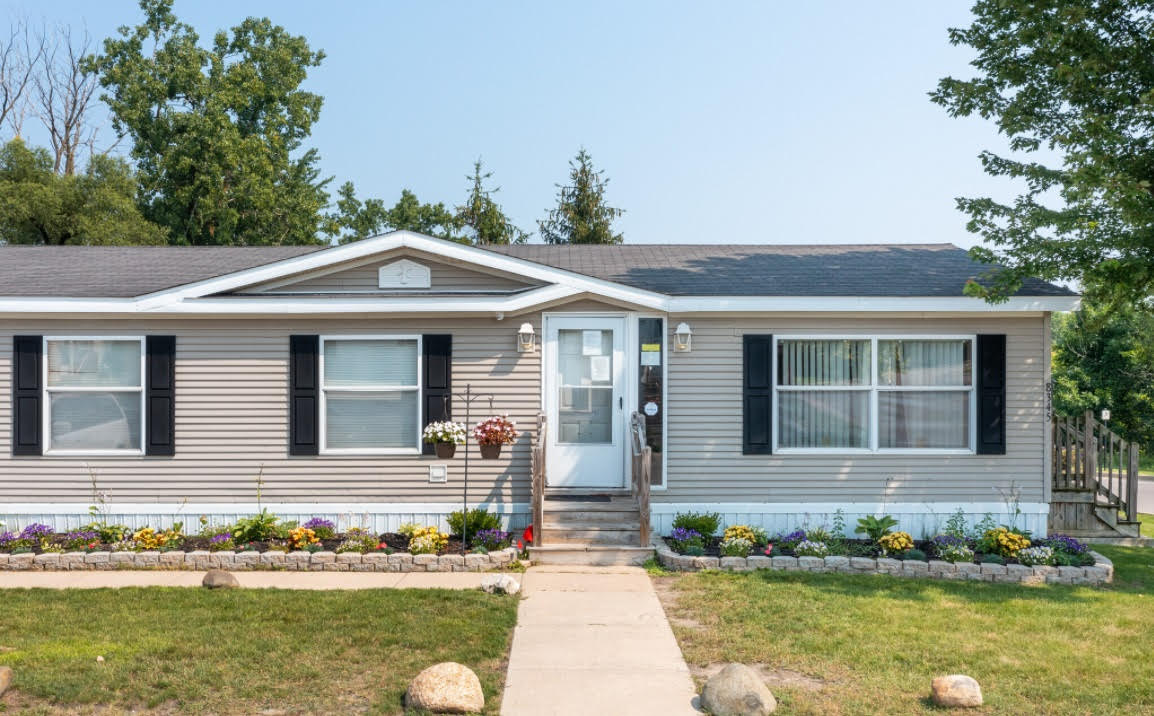 Lots of shopping centers and restaurants, along with everyday conveniences, surround our Fenton, MI homes community. As a result, you will not need to move very far to get anything you need.
Active Community
Tyrone Woods' manufactured homes for sale are located in Tyrone Township, a vibrant community that settled in 1834. Tyrone Township is in the northeastern-most corner of Livingston County, Michigan, and there are lots of social activities to keep you and your family engaged.
One of the primary social events of Tyrone Township, in Fenton, MI, is golfing. Due to all of the beautiful open real estate that resides in this Township, there are lots of top-rated golf courses here. If you are not into golfing, there are other sports that you can take part in, like fishing or hunting, depending on your preferences.
Breathtaking Scenery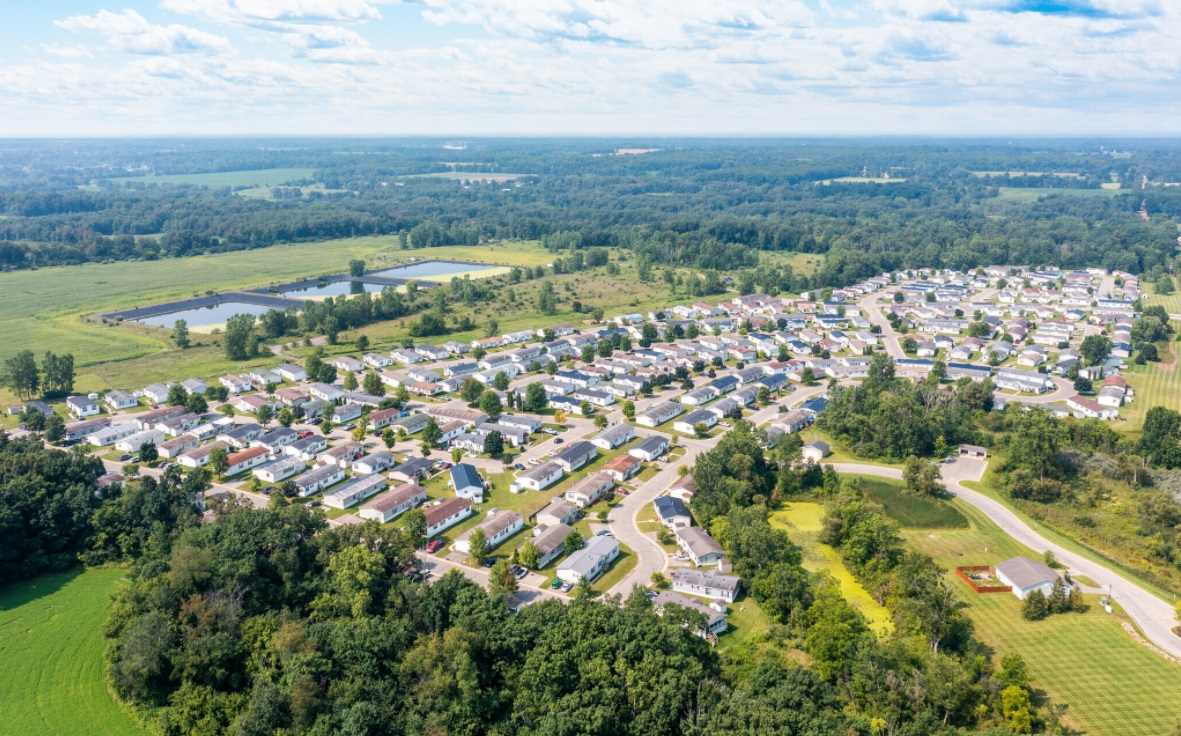 If you love nature and want to spend time studying it, or simply admiring it, Tyrone Woods Manufactured Home Community, in Fenton, MI, is the place for you. Tyrone Woods is surrounded by acres and acres of open real estate, which includes rolling hills and calm lakes, such as Lake Fenton, that draws you closer to nature.
Come Home to Tyrone Woods Manufactured Home Community
We are different from any other local Fenton, MI mobile home community, like Lake Fenton Estates or Cider Mill Crossings, because we have:
The Best Mobile Homes Fenton, MI Has to Offer
Buying a Tyrone Woods' manufactured home for sale is better than buying any other type of home for sale. Just look at what we are offering you!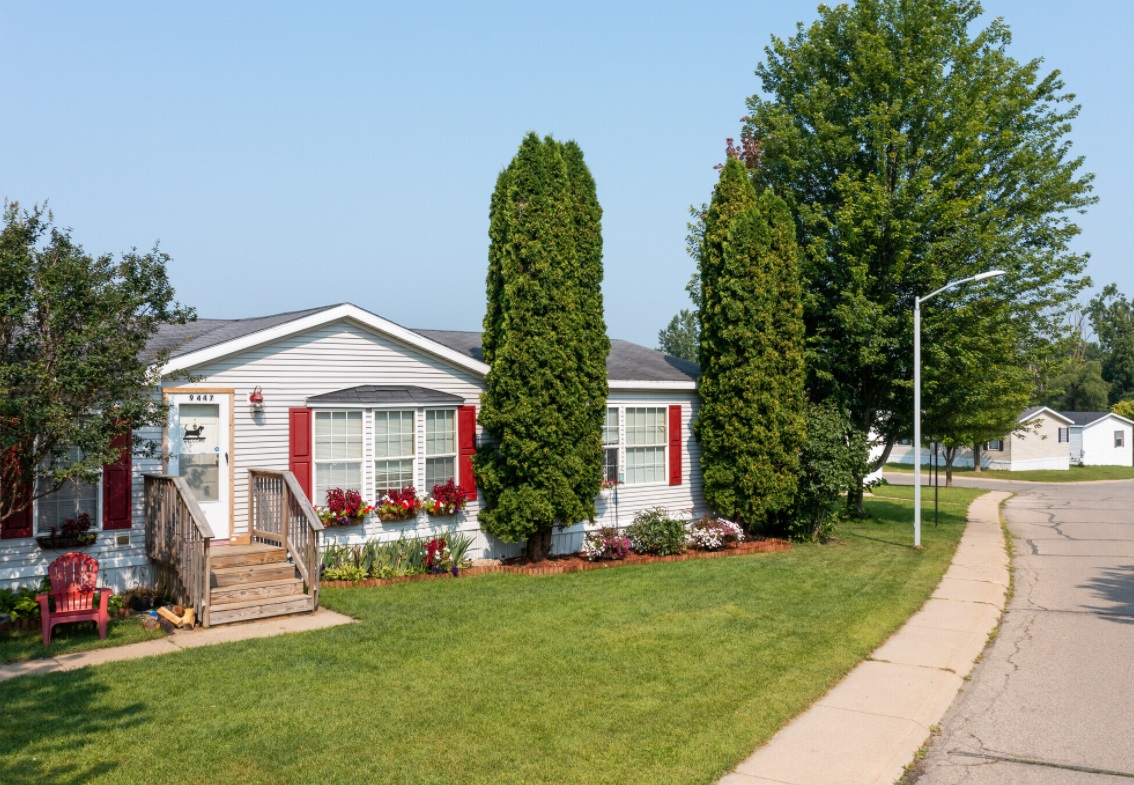 To recap, we are one of the very few mobile home communities that offer new mobile houses for sale, in Fenton, MI, with sizes up to 2200 sq. ft. Most mobile houses for sale in Michigan are 1000 sq. ft., or less, however you will not find a mobile home for sale smaller than 1500 sq. ft. at our Fenton, MI community, and with no less than 3 bedroom and 2 baths. If you are looking for a quick house sale, head over to webuyanyhouse.co.uk for more information.
We also want to make sure that you are comfortable, so we have made all of our Fenton, MI homes vinyl-sided. This not only makes them more attractive, but also makes them fully weatherproof too.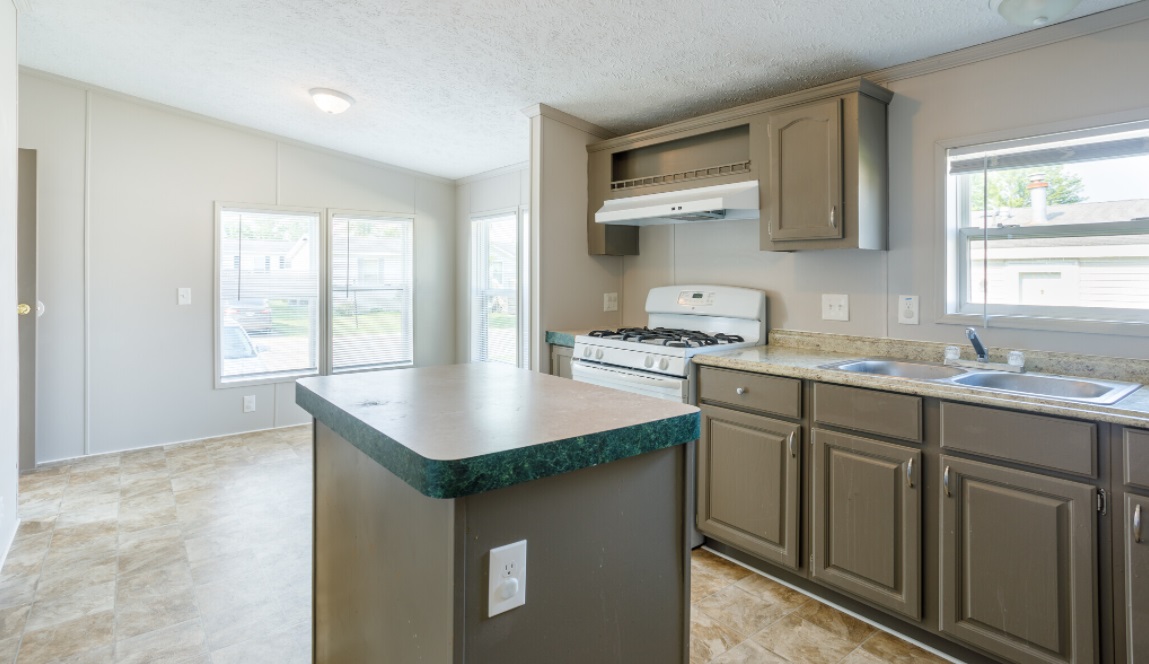 We also care about your health. That is why we have installed a new water filtration system for our entire community. And, of course, we do not want you to be unnecessarily hot, so we made sure to install central air conditioning units in all of our manufactured homes.
Excellent School District
At Tyrone Woods Manufactured Home Community, your children's academic futures are in good hands. The Linden Community Schools are known for excelling in education and producing kids that are well adjusted to succeed in society.
In fact, 57% of students in the Linden Community Schools are athletes, and 96% of them are college-bound. At Tyrone Woods, the academic future of your children is secure.
Easy Commute
Some manufactured home real estate developments are located in holes, where it is extremely difficult to find the commute to your destinations. For the residents of Tyrone Woods, this is certainly not the case because we are near the US-23, I-69, M-59 and I-69 expressways. Tyrone Woods is centrally located between Ann Arbor & Flint, and Lansing & Detroit. There is also extended parking throughout the community for you and your visitors.
Endless Entertainment Options
From free films to acting in village plays, Tyrone Woods, in Fenton, MI, has the best entertainment activities lined up for you and your family, so you will never be bored.
At the Fenton Community and Cultural Center, free films are shown every 2nd Wednesday of the month. You can also visit the Village Theatre, where you can watch plays, or even act in one. Also, every year, for a few months, a farmers' market is held here, where you can always get fresh produce.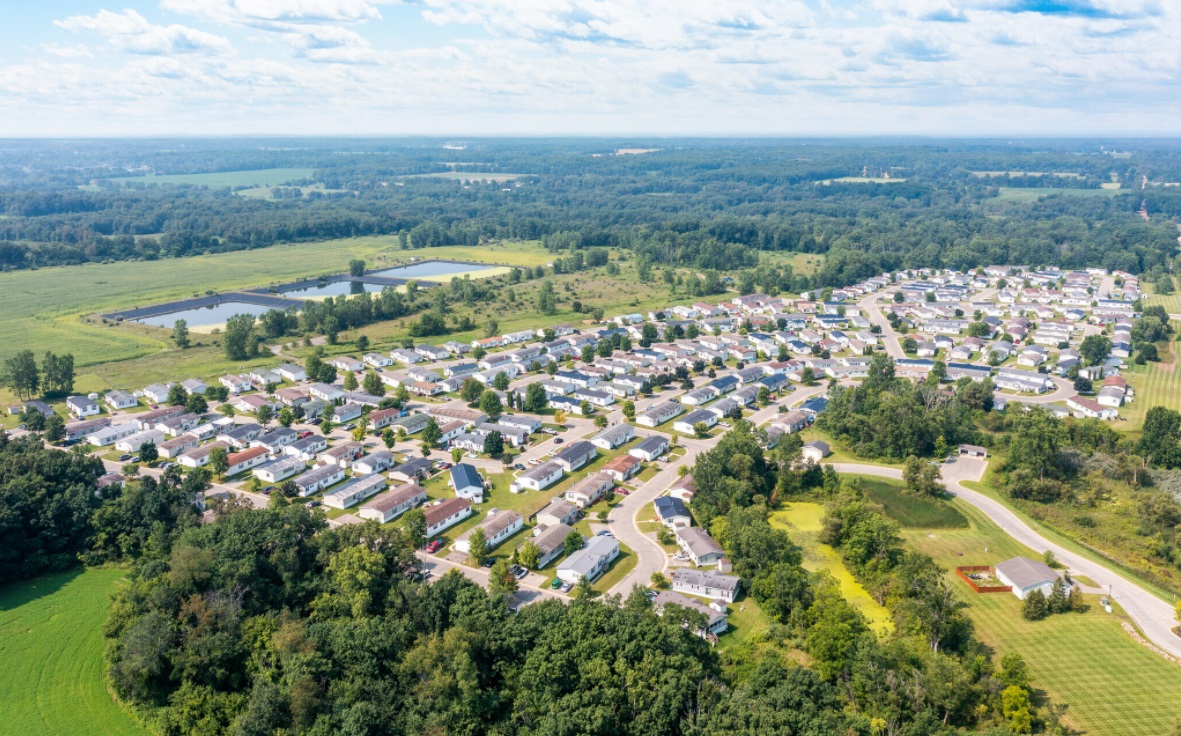 You can golf top-rated courses, fish, and even hunt. Also, don't forget the numerous shopping centers to satisfy your shopping needs; along with all of the restaurants that are available to serve you world-class cuisines.
Awesome Restaurants and Shopping Centers
When you purchase one of our manufactured homes available for sale, in Fenton, MI, you will be overwhelmed by the many choices of quality dining that is present within the city. For instance, there is the Rough Draught Coffee and Barron in Fenton MI, and there is also the historic Fenton Hotel. There are several fast-food chains and luxurious sit-down restaurants for you to enjoy as well. 
Buying a manufactured home at Tyrone Woods, in Fenton, MI, also brings the uncommon benefit of being surrounded by many quality shopping centers, which include both nationwide chain stores and local Mom and Pops, like the Iron Gate at Dibbleville, Auto-Lab at Silver Parkway, and Fenton Winery and Brewery at North Leroy Shops, just to name a few.

So What Are You Waiting For?
Think about the fact that no matter your credit score, or income level, you have a chance at owning your very own double-wide mobile home at Tyrone Woods Manufactured Home Community. There are very few manufactured home communities that offer mobile homes for sale in Fenton, MI and are willing to work with all income levels. We are invested in making sure that you become a proud homeowner today.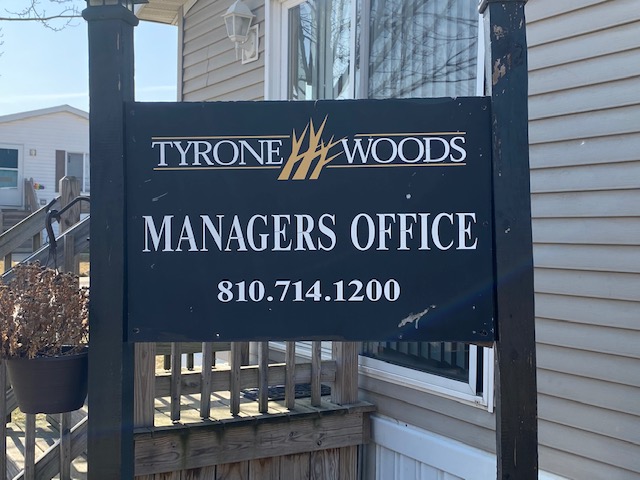 We only have a few manufactured homes left. Contact us at the Tyrone Woods Manufactured Home Community leasing office before they are all gone! Call us today to book a tour and confirm that Tyrone Woods Manufactured Home Community is the best place for you.