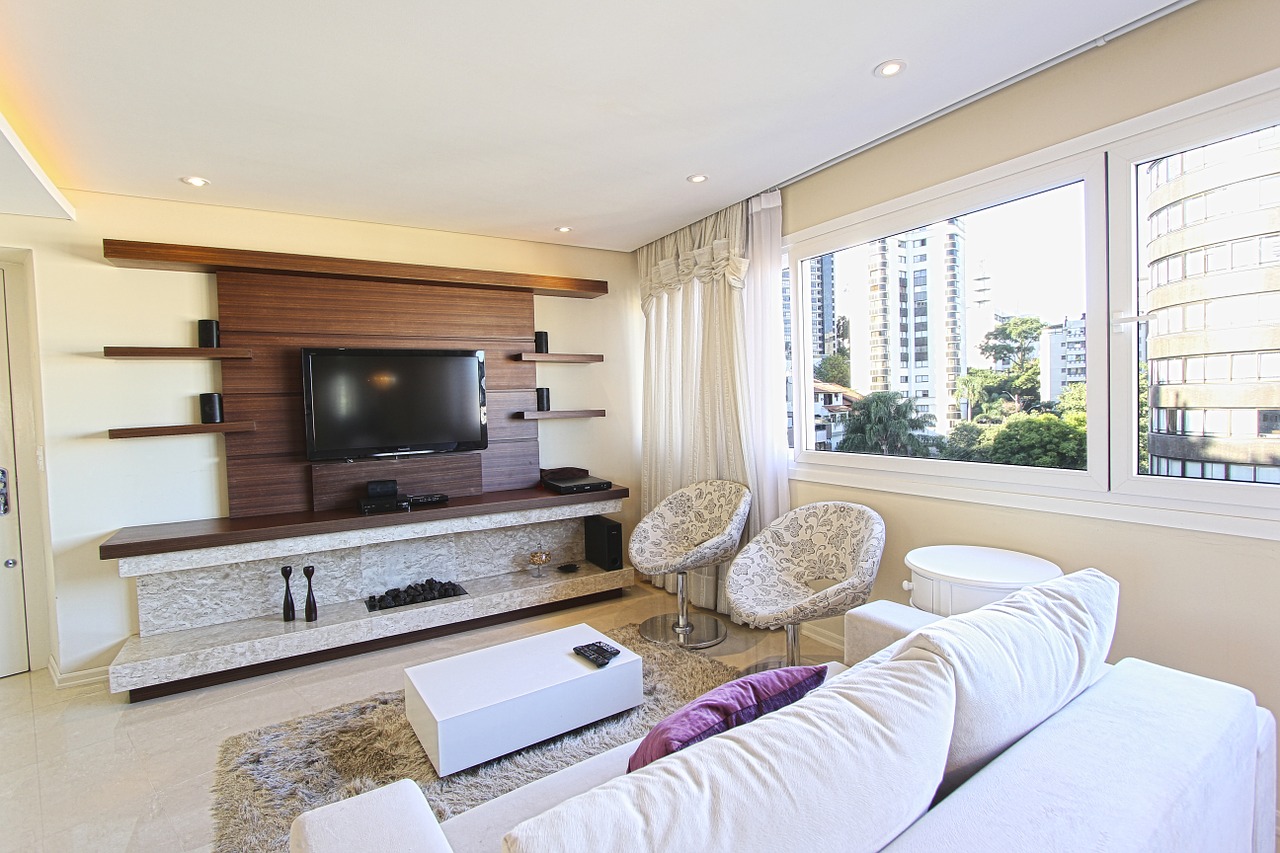 3 years ago · Justin Becker · Comments Off on Are Mobile Homes Cheaper than Apartments?
The discussion of whether it is worth buying a manufactured home over renting an apartment has been met with a range of opinions. To this day many are still caught up in the dilemma of whether to pick the latter or the former.
If a traditional real estate home isn't the right fit for you, you have the choice between renting an apartment or buying a mobile home. Both renting houses and buying manufactured homes have benefits of their own. For instance, it is way cheaper to pay a Lot rent than paying monthly rent.
It's important to take time and compare the benefits of renting an apartment versus buying a mobile home. Consider the facts below as we seek to establish whether mobile homes are cheaper than apartments.
The Pride of Owning a Home
It's unlikely that an apartment will offer you the desired privacy, however, buying a manufactured home will accord you such benefits and, even more surprisingly, live lavishly. This is because manufactured homes of today can be personalized like traditional real estate homes.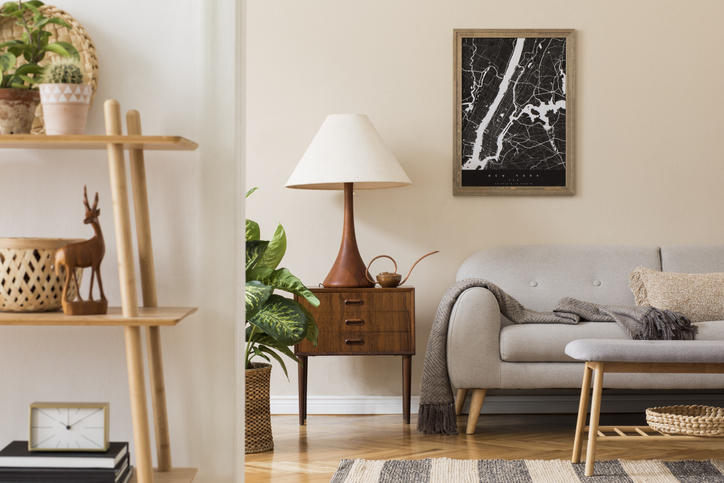 Personalizing an apartment will require the consent of the landlord and/or the property manager. This process can take longer than you expect, and is something you would never have to worry about when owning a manufactured home.
Manufactured housing has reasonable living space, especially if you go for a double-wide. The living space might as well give you the illusion of living in a site built home.
All About Equity
Manufactured homes can offer you more equity than you would get if you paid a landlord to live in an apartment, but, of course, there are other costs to consider as well. The money you give the landlord will provide a roof over your head, but it won't give you any equity in the long term. This is to say buying a manufactured home provides you with an asset, and is a good investment.
For example, if you decide to relocate, you can sell the manufactured home and recoup some money. Also, if you own the land on which the house sits, it is more likely that the value will appreciate.
Are Mobile Homes Cheaper Than Apartments?
Should you buy a manufactured home or rent an apartment? The decision will be influenced by the cost associated with the two choices before you. Which option will save you some money?
The Upfront Cost of Buying a Mobile Home vs. Renting an Apartment
Sometimes it is easier to rent than it is to buy a manufactured home. You can move into the apartment within weeks after identifying the spot you want to rent, unlike buying a manufactured home, which has some sort of buying process to follow, thereby taking longer before moving in.
You will need a chunk of money upfront, when securing a manufactured home, for a downpayment and other costs. However, renting an apartment only requires one month's rent, a security deposit, a credit check, and an income verification process, along with possibly some required references.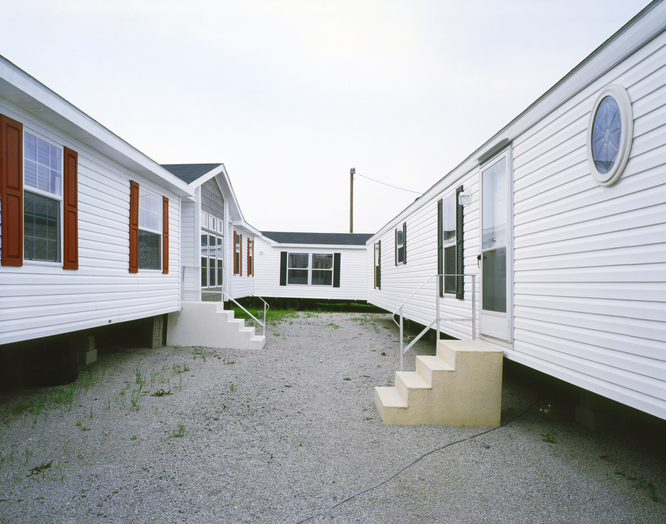 Financing manufactured homes also comes with some hurdles. Some lenders may not be willing to finance your manufactured home, and others won't lend you money if the home is more than 15 years old.
This is to say you may have to finance the mobile home through the mobile home seller, or maybe a credit union. Amid the hurdles in securing the home, you may also have to finance the mobile home with a personal property loan rather than a mortgage, and these loans can be harder to get.
A newer single-wide can cost you between $43,500 – $59,000, while a newer double-wide can cost you between $110,300 – $122,900. The floor plans of single-wide mobile homes range from one-bed, one-bath options, that are approximately 379 square feet, up to three to four-bed and two-bath models. One-bed models tend to have a bedroom at one end of the mobile home and living space at the other end, with the kitchen in the middle.
Mobile homes are, without a question, the most affordable homes there are, and make it very easy for you to achieve your dream of homeownership.
The Maintenance Cost: Mobile Home vs. Renting an Apartment
Apartments outshine buying manufactured homes when it comes to maintenance. When you rent an apartment, the responsibility of doing any kind of upgrade or repair belongs to the landlord or the property manager.
You live stress-free knowing it will be taken care of by the management. If you own a mobile home, repair and maintenance become your primary responsibility. With that being said, this luxury in an apartment is typically built into the rental rate, and thus meaning you are paying more per month, on average.
If you place your home in a mobile home park, the park may provide landscaping maintenance, but you'll still have to maintain the home itself. All these add up to your budget, unlike rented houses, where someone else incurs the cost.
Balancing the Budget
Buying a mobile home is less expensive than renting apartments. The upfront cost may be overwhelming at first, but long term it has more advantages than leasing apartments.
For example, in San Francisco according to SFGATE, the average monthly cost for a mobile home in 2018 was between $632 and $1,264 a month. In contrast, the average monthly rent for a one bedroom apartment was $3,294. Simply put, you will save money buying a manufactured home.
In the same year in the United States, the national average monthly cost for a mobile home was $564, whereas apartment dwellers had to part ways with around $1,057 per month. This is to say mobile homeowners paid up to 40% less than apartment renters.
If you buy a mobile home, you will have two options to choose from: either placing the home in a mobile home park, and paying a Lot rent every month, or buying a piece of land on which the house will sit.
The Verdict
Putting all factors into consideration, we can ultimately conclude that mobile homes are overall less expensive than renting apartments, and thus the better option. To make mobile housing even more exciting, they are less expensive than buying site built homes.
In the short term, you may enjoy some benefits of rented units, such as the low cost of moving in, however, in the long run, the cost will be a lot higher compared to that of a mobile home. On the other hand, you will only need to pay a Lot rent for a manufactured home, when in a land-lease community, in the long term.
Mobile home parks will offer you the sense of a community, unlike living in units where social interactions are minimal. You may choose from a range of home communities where you will settle.
With manufactured housing, you will get the option of choosing from single-wides or double-wides.
To sum up the comparison, manufactured homes will save you some money compared to apartments and traditional homes.