Located in Genesee County, with portions in neighboring counties, Fenton, MI is among Michigan's best cities. The small suburban city is famed for its close-knit community and boasts some of the most flexible housing options in all of Michigan.
Mobile homes for sale are pretty popular, and if you've been thinking of getting one in Fenton, MI, then you should know what features it should have.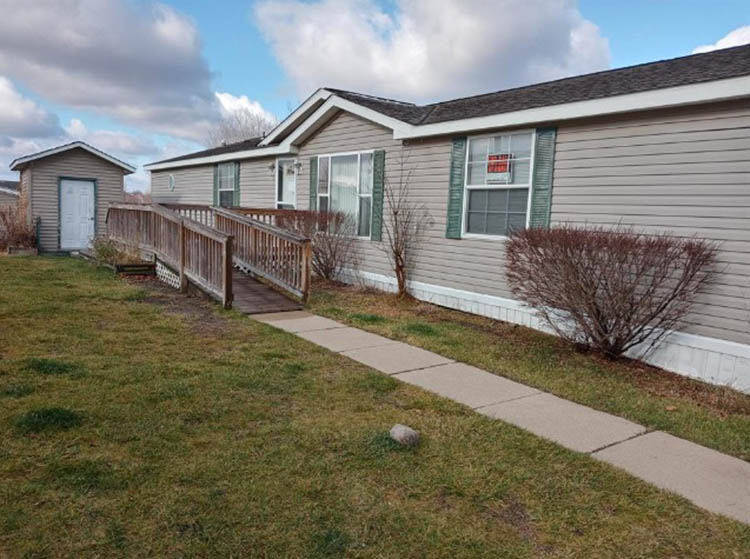 Mobile Homes in Fenton, MI
Below is a well-detailed list of some of the key features in mobile homes for sale in Fenton, MI:
1.    Single-Wide or Double-Wide
The first thing you ought to consider while buying a mobile home is whether it is a single-wide or what is a double-wide manufactured home.
Single-wide mobile homes, as the name suggests, have narrow interiors. Also, instead of hallways, the rooms in these mobile homes are typically separated by back to back walls.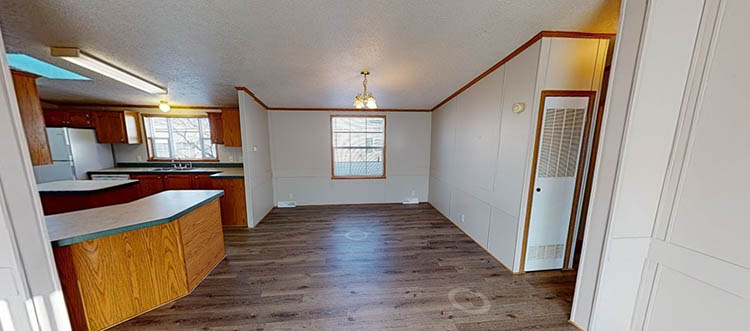 On the other hand, a double-wide mobile home is bigger, more spacious, and the rooms are separated by spacious hallways.
Double-wide mobile homes are the way to go if you have a family because they are more similar to the traditional stick-built family homes. Learn about the advantages of a mobile home vs. stick-built here.
2.    The Roof
The last thing you want is a mobile home with a leaking roof.  Therefore, whether you decide to go with single or double-wide manufactured homes for sale, another essential feature to check out is the roof.
So, how do you know whether a mobile home roof is in good condition? Well, you can start by checking out the roof type. Several older mobile homes have flat metal roofs, however this type of roof tends to crack and rust in time.
In that light, it is wise to opt for a mobile home with shingled or pitched steel roofing. It is more durable, less prone to rusting, and it adds aesthetic value to the unit.
If you opt for a rolled metal roof, inspect it for water stains. If there are any, this means you will at some point have a rust problem.
3.    The Floors
When it comes to the floors of manufactured homes for sale, you need to consider the following:
●      The Floor Plan
Mobile homes for sale are not one size fits all. Other than being single or double-wide, they come with different floor plans.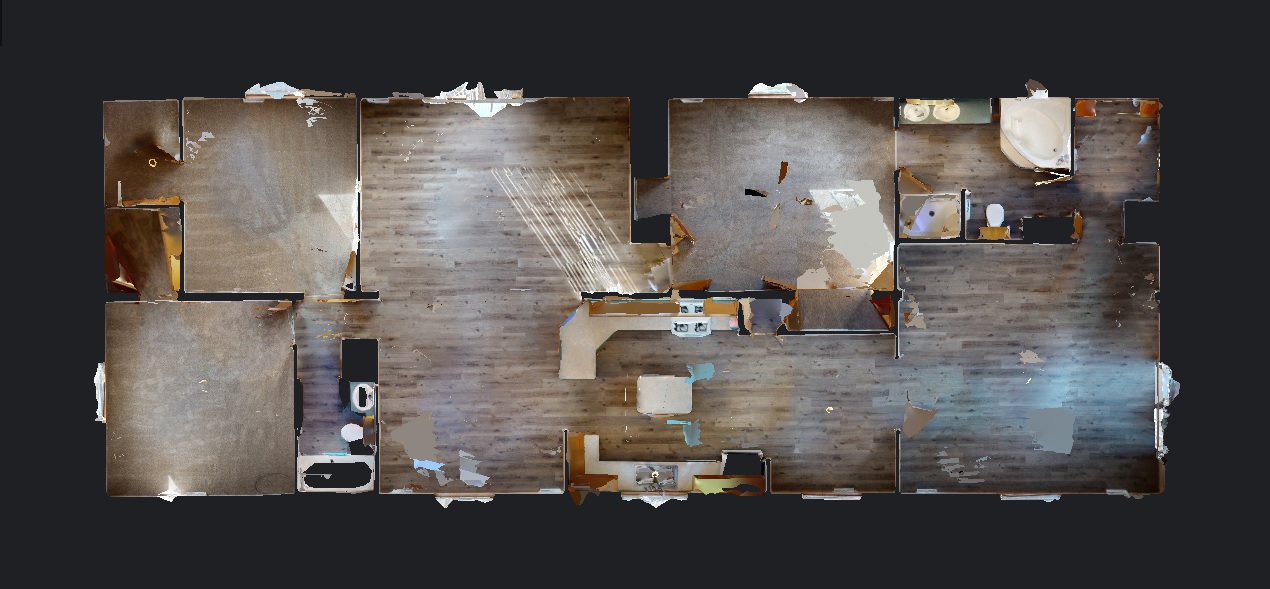 Some manufactured homes boast master bedrooms, while others come with master suites. With that said, take the time to consider what floor plan suits you.
For example, if you work from home, you need a mobile home with a home office. Not all manufactured homes have one. Therefore, create a checklist of what your family needs so you can easily select a unit that fits you.
●      The Condition of the Floor
If you are looking for a mobile home in Fenton, MI, it is because you already know the amazing perks manufactured homes for sale have over the traditional stick-built home.
That said, there is also no doubt you know that, unlike traditional site-built homes, manufactured homes do not have a foundation. While this gives you the advantage of moving it to any spot you find suitable, there is also a downside. Why? The floor is usually susceptible to the wear and tear caused by the elements. Learn how much it costs to move a manufactured home here.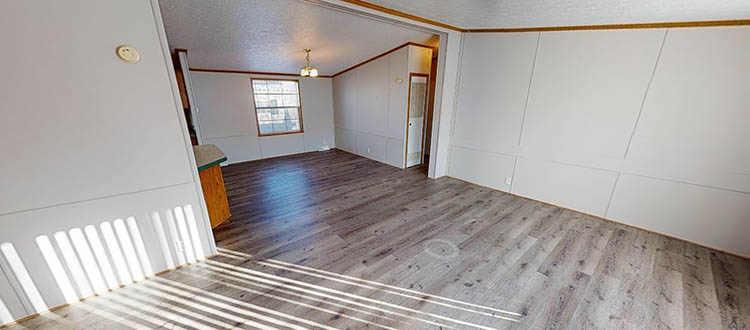 For instance, pooling water beneath the mobile home may cause rotting and, consequently, interior damage. Also, a leak in the house, caused by either a leaky roof, window, or appliance, may cause water to pool between the floor and the insulation, leaving you with major mold and mildew problems, as well as a rotting floor.
Therefore, if you find manufactured homes with the ideal floor plan for you and your family, be sure to inspect the floor before you sign any contract. Soft spots in a manufactured home are the easiest way to tell a problematic floor.
4.    The Vapor Barrier
As already noted, mobile homes for sale do not have a foundation. They, therefore, have a vapor barrier to prevent damage caused by the elements.
This barrier is usually fixed below the unit to prevent moisture, as well as keeping the floor from being damaged. However, as with anything else, it is subject to wear and tear, as well as damage.
That said, the vapor barrier is yet another key feature to check while looking for a mobile home in Fenton, MI.
5.    Electrical Job
Since you are investing your hard-earned money in what will now be your very own mobile home, you not only want to get the best bang for your buck, but also you want a unit that you will be proud to call home.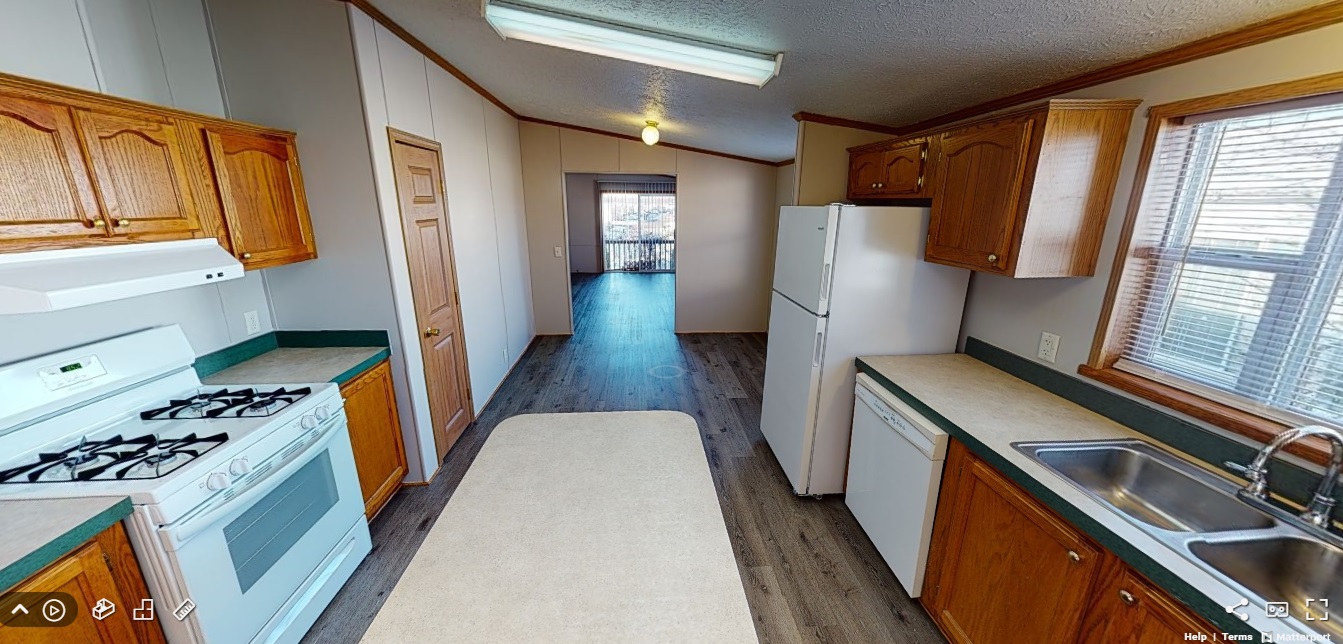 In that breath, another key feature to check out is the electrical job.
The last thing you want is to spend money on repairs. So, if the unit is connected to a source of power, inspect the electrical outlets, the light switches, and the appliances. If there are any exposed wires, it would be wise to check out other manufactured homes the dealer has, or notify them so that repairs can be done. Checkout our list of top five manufactured home dealers in Michigan here.
Also, make sure the breaker panels comply with the local electrical codes, and that there are enough outlets in each room. If the mobile home has been sitting vacant and powerless for the past six months, or more, it would be wise to have a professional do the inspection.
6.    The Doors and Windows
Besides soft spots on the floors, another significant problem for manufactured homes is moisture.
When moisture gets in, your HVAC system will often have to work two times harder. This will not only cause it to wear out fast, but will also leave you with spiraling energy bills. Learn about what utilities you have to pay in a mobile home here.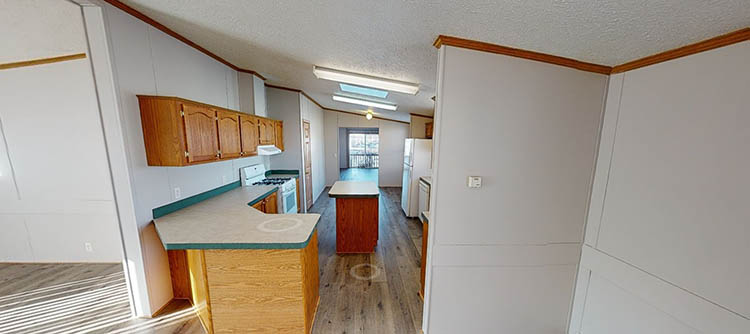 What does this have to do with doors and windows? Well, in most cases, improperly sealed doors and windows are usually the main culprits behind moisture problems in manufactured homes.
Besides the vapor barrier, be sure to inspect the doors and windows while shopping for a mobile home unit, if you are to avoid moisture-related problems.
7.    The Air Conditioner System
A manufactured home in a Fenton, MI manufactured home community, like Tyrone Woods Manufactured Home Community, located at 8378 Hogan Rd, Fenton, MI 48430, is more affordable than a traditional stick-built home.
However, just because it saves you some money, does not mean you should compromise your comfort. In that light, it is essential to note that in the past manufactured homes did not have an air conditioner system. If you end up with such a mobile home, you may have to spend a lot installing one.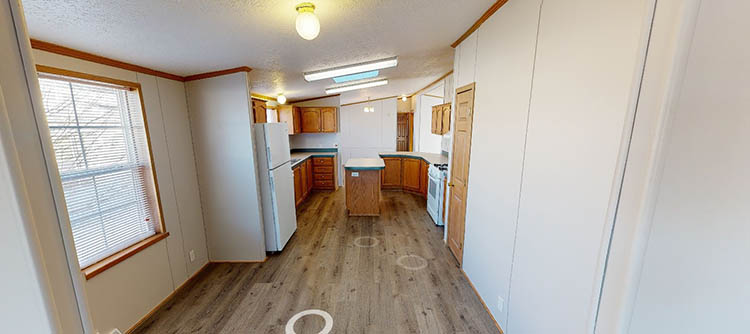 If you find one with an air conditioner unit, check if it is in proper working condition. Keep in mind that HVAC repairs are among the most expensive repairs not only in a mobile home, but also in traditional houses. So be sure to go for the best.
8.    The Customization Options
The benefits of mobile homes for sale in Fenton, MI include affordability, privacy, space, and excellent customizability. This last benefit is perhaps why they are so popular.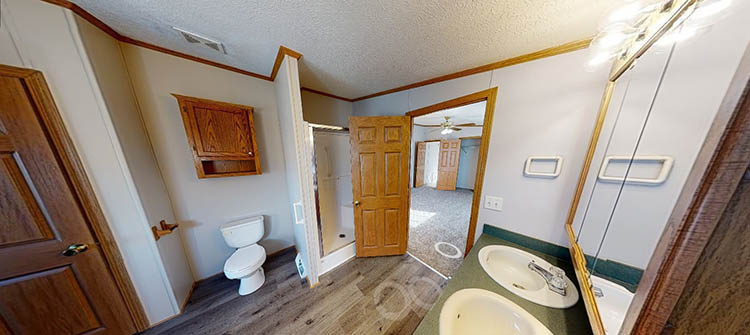 Opting for a mobile home enables aspiring homeowners to get their dream homes, without blowing their budget. This is because you can get it tailored to suit the plans you have always had in mind when it comes to owning a home. Therefore, while shopping for one, ensure you ask about your customization options. Learn if buying a manufactured home is a good investment here.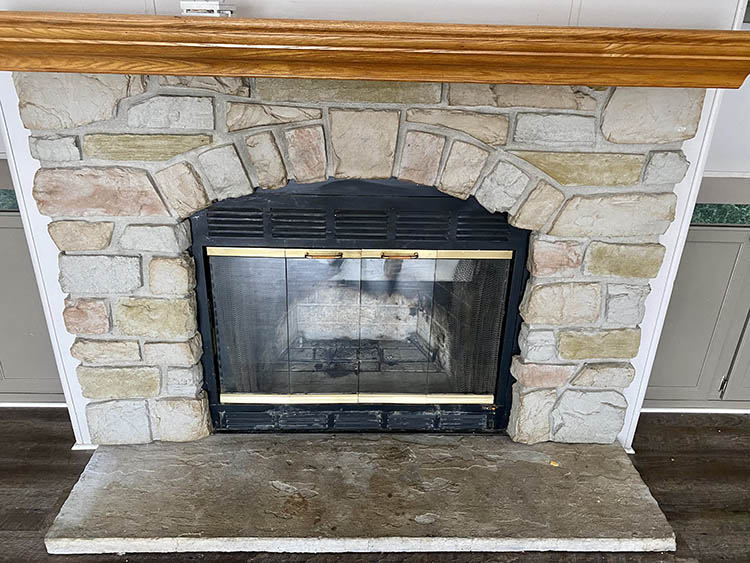 Other Features to Look for Include
The septic
The plumbing job
The siding
The insulation
Buying a home is an incredibly important life decision, and is among the most money-intensive transactions you will make in your life.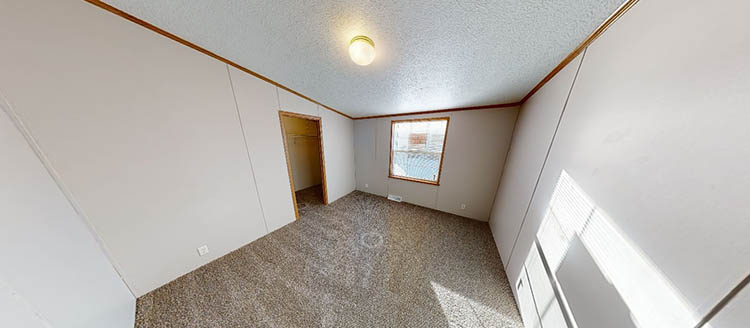 Therefore, if you have decided to purchase a manufactured home in Fenton, MI, make sure you end up with the best. You can achieve this by ensuring the unit you purchase has the features listed above, and by working with a reputable manufactured home community, such as Tyrone Woods Manufactured Home Community.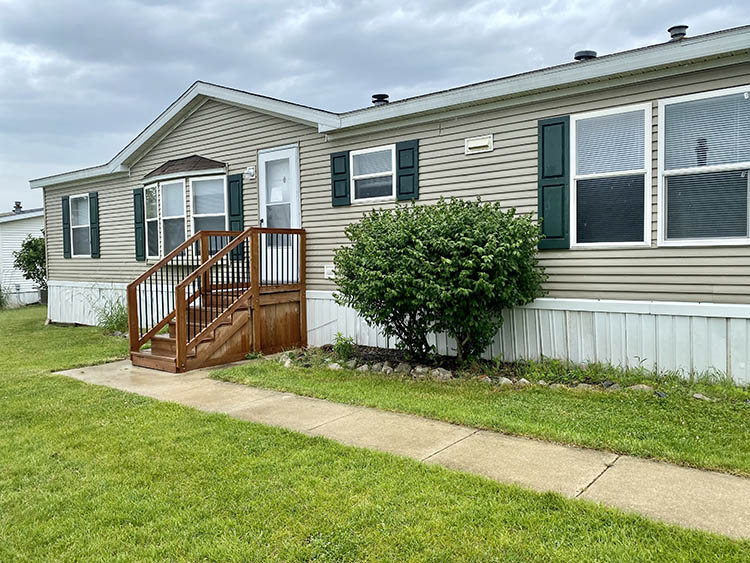 Check us out for more tips on mobile homes in Fenton, MI.