There is a lot to do when you are in Fenton, MI; just look around and consider all the options available! There are several family friendly places and activities to pursue, as well as some delicious foods to try out.
While downtown Fenton, MI has a lot to offer for adults, people with kids might be more interested in places where the whole family can go to enjoy themselves. Some of these might be by the lake instead of the sea, but the experience is still an enjoyable one.
Why Should We Visit Public Beaches?
Not everyone has the means or opportunity to visit a private beach, especially in a desirable location such as Fenton, MI 48430. With the option of public beaches, people of all ages and financial backgrounds can have some fun while staying close to nature.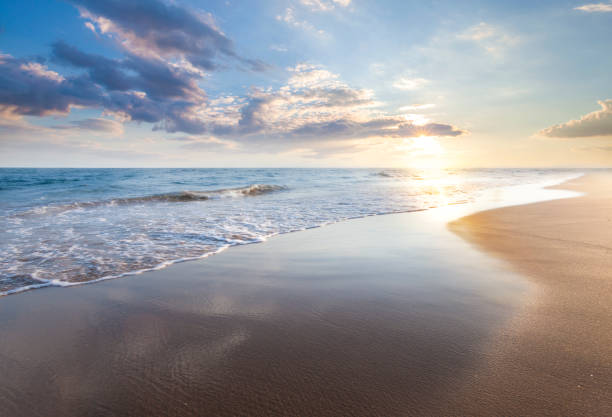 You do not need much to visit public beaches; simply having your own mat and umbrella is enough. There is the water to frolic around in and the sandy area for sunbathing, picnics, and all sorts of fun. Whether the beach is by a lake or the sea, there are several water-related activities to consider, such as surfing, jet skiing, boating, and much more.
Public Beaches in Fenton, MI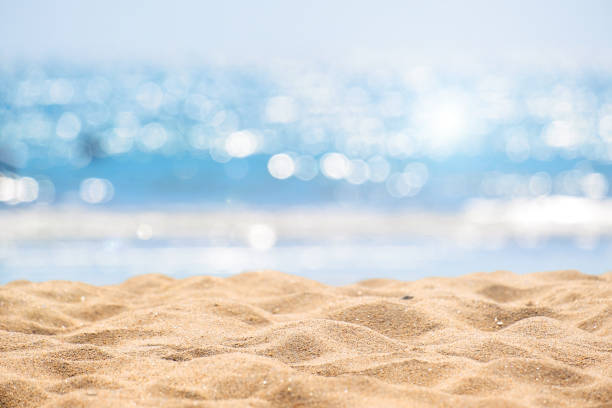 The beaches of Fenton have a lot to offer, no matter if you are a resident or a visitor for a few days. Without further ado, let's now have a look at the public beaches that merit a visit in Fenton, MI:
1. Silver Lake Park 
Not only is this park the largest one in Fenton, it also boasts a beach area complete with a bath house, lifeguards, picnic spots, and playgrounds. Some sources even call it one of the city's hidden jewels, as it is one of the best public parks in Fenton, MI.
Location and Size
Located in Fenton, MI 48430, this lakefront park spans around 35 acres. It lies between Silver Parkway and the Owen and Silver Lake roads. The beach is clean and sandy, spanning around 300 feet, with several nature trails nearby for further exploration.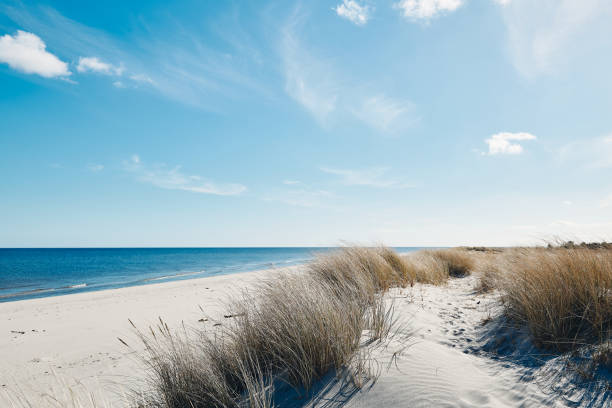 The park itself is usually open the whole year round, but the beach is only available from Memorial Day weekend to Labor Day.
Information About Entrance Fees and Security
There are usually no fees required for entering (from September to May), with the summer hours being from 10:00am to 9:00pm each day. During the summer season, though, there are daily fees or the option to buy season passes.
This place is also a secure one, as there are supervisors, gatekeepers, and lifeguards on duty while the beach season is going on. If you do plan to go here, check and see if any of the top ice cream places in Fenton, MI are nearby!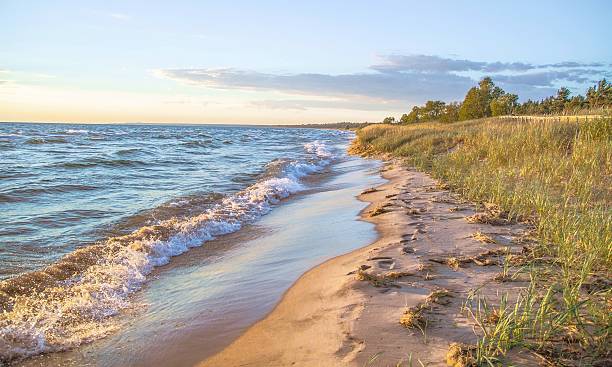 2. Clover Beach
This beach is sure to provide a great time for every visitor, no matter what age they are. It is especially great for family gatherings, with an on-site park ranger to make sure that everything stays in order. There are seating areas, grills, picnic spots, and pavilions – in short, everything you need to spend a quiet, relaxing day with a bit of fun.
What is the Best Time to Visit Clover Beach?
Clover Beach is not really for visiting during the winter season. There is a lake and lots of trees to enjoy during the other three seasons, but not much maintenance when the cold weather sets in. During that time, you can always go to some of the top places for shopping in Fenton, MI.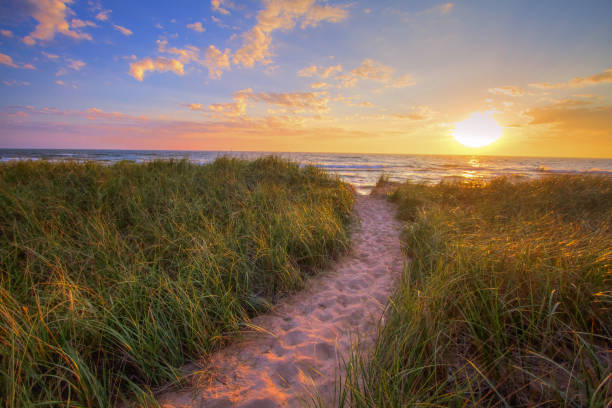 3. Pinckney Recreation Area
This beach area has several hiking and nature trails nearby, with Crooked Lake Trail being among the best options. Part of the trail is also for bikes, but everyone is courteous and friendly enough to have a good time.
Located on Silver Hill Road, this beach is deemed good for kids, and it provides ample parking for bikes and cars. The views are also beautiful all around. Overall, this beach is part of the Pinckney-Waterloo recreation area, which means there are several opportunities for entertainment and excitement in different forms.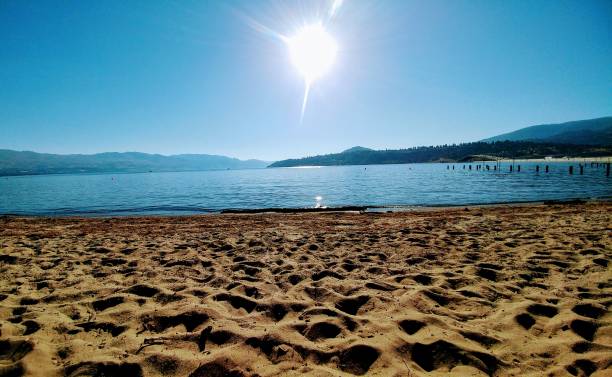 Family Camping in the Pinckney Recreation Area
Kids of all ages will probably enjoy the family camping option in this area. There are cabins available, while families can also choose to bring their own tents or RVs. There is also a play area and a large field so that everyone can play safely. With an outhouse plus a water pump, you can get the feeling of being in a remote area without any disturbances nearby.
4. Thelma Spencer Park
This park is usually open from 10:00am to 5:00pm, however you can call ahead to confirm if the timings have not changed. It has a play area for kids, private lot parking, and bike parking. The beach is great for swimming, while there are also picnic spots, tables, barbeque grills, benches, boats, tent rentals, bike trails, and walking trails available.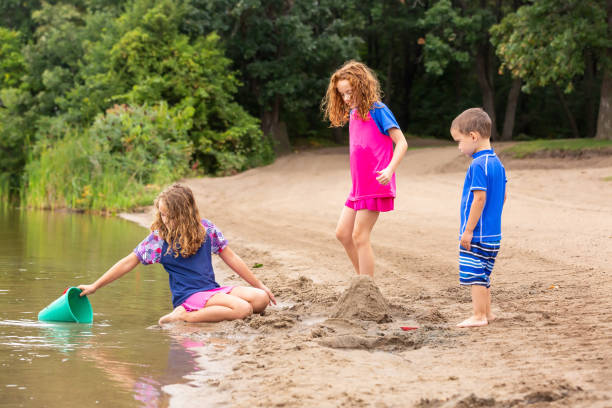 Fee Information About Thelma Spencer Park
There are some fees for entering Thelma Spencer Park, but the money is worth it, especially if you want to spend the whole day there. You may also be able to get in for free during the off season.
Is this Beach Safe for Little Kids?
There are several amenities here for small children, including a separate play area. Lifeguards are also on duty during most of the day, however children of all ages should still be closely supervised by their guardians.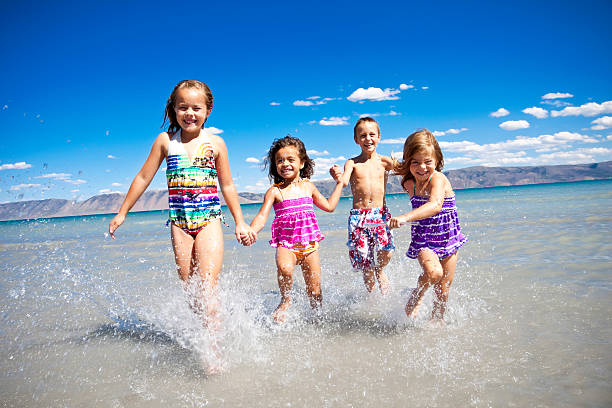 5. Hawk Island County Park
This is a man-made modern park. Along with a lake, it provides a fun splash area for the younger kids. Overall, the area is well-maintained, with concession stands, trash cans, water bowls for animals, and the paths cleared of all debris on a regular basis.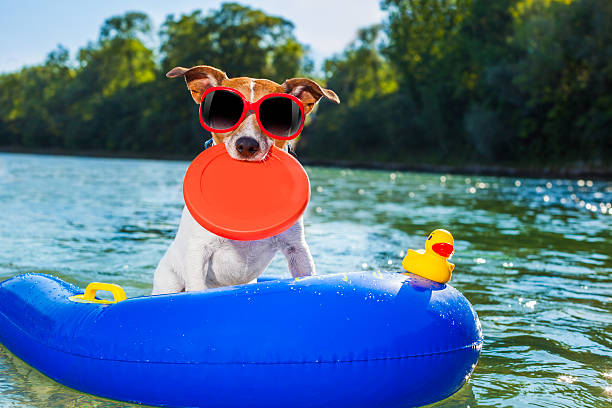 Fee Information for this Beach
The fees here are nominal, being just a few dollars for each visitor. This place might not always be crowded  as it is lesser known than Lake Michigan, but there is still lots of parking to accommodate everyone.
After the beach visit, do check out the top restaurants in Fenton, MI for delivery and takeout.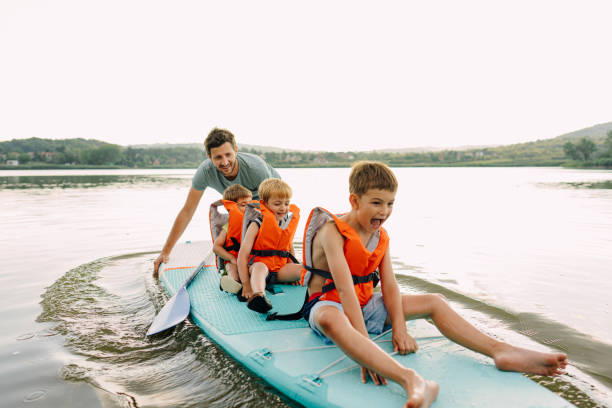 The Takeaway
A public beach is an excellent choice for families and individuals to have a fun, refreshing day. Whether you are in the Fenton, MI 48430 area or somewhere else in Fenton, MI, there is no lack of public beaches nearby. With the reasonable concession stands, friendly atmosphere, and convenient facilities, the public beaches of Fenton are a must visit.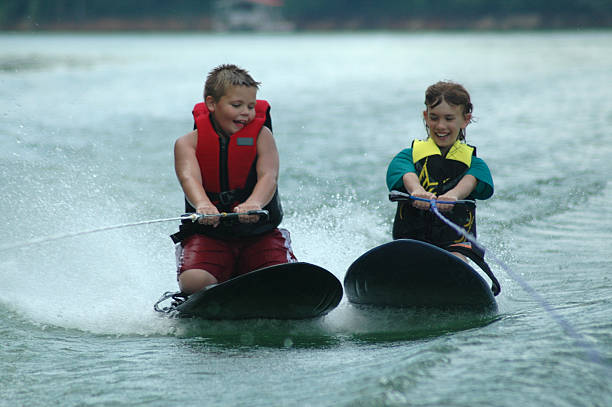 Craving a somewhat different experience, but still want to get outdoors? Check out the public parks in Fenton, MI and make a plan today!