Are you looking for an amazing home? Perhaps, you want to raise a family in Fenton, MI, or pursue a flourishing career.
Then again, Fenton, MI is the perfect place to retire. You may want to finally enjoy a life surrounded by natural beauty and friendly people all around.
So, how exactly does one get a dream home in Fenton, MI these days? In Fenton, MI and all its nearby zip codes, traditional real estate properties are shooting up in price. Even if their value isn't technically that high, most middle-income homebuyers aren't able to find anything within reach on the local MLS brokerage.
Manufactured Homes for Sale in a Mobile Home Community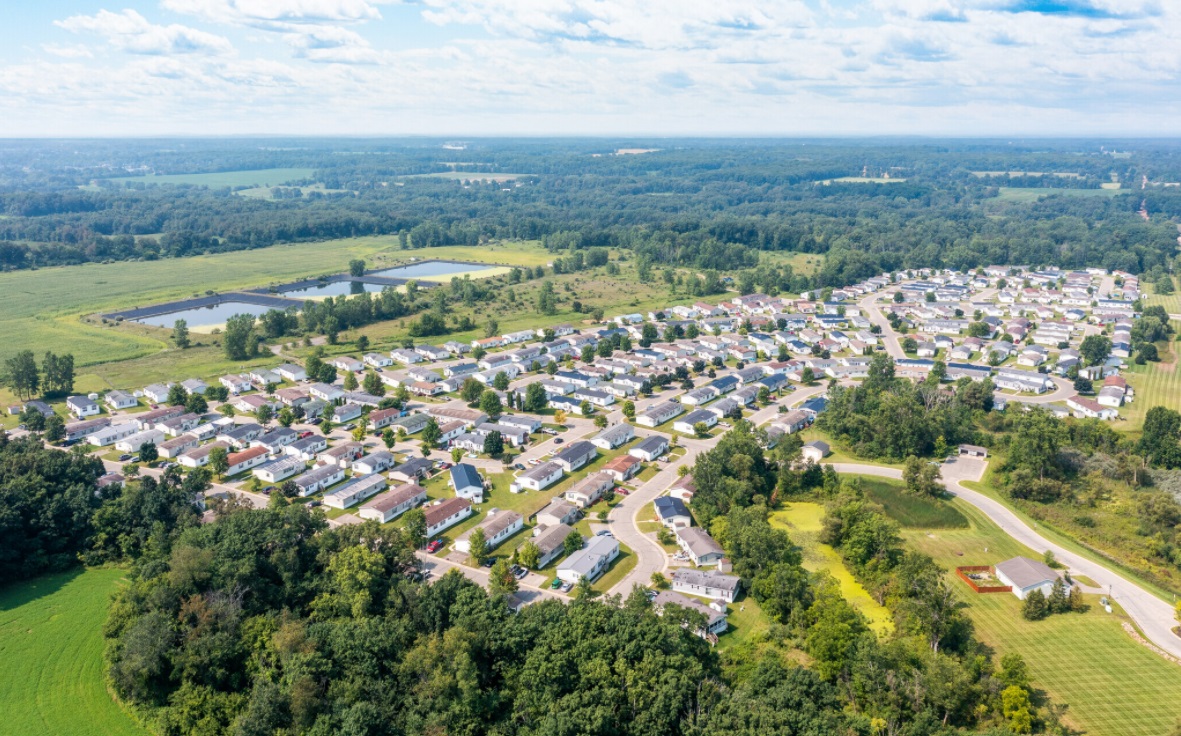 Luckily for you, a booming housing market doesn't mean that your dream home is out of reach! Whether you want to live in Fenton, MI or its nearby zip codes, this is the perfect time to consider manufactured homes for sale in Fenton, MI.
About Manufactured or Mobile Homes in Fenton, MI
When you consider a mobile home community like Tyrone Woods Manufactured Home Community, you can fulfill all your wishes of having a home in this day and age. We are set in a beautiful country landscape, with affordable prices and easy payment plans for our luxury mobile homes for sale.
In a nutshell, our mobile homes for sale have everything that you look for in a traditional home.
With our mobile homes, you can look forward to your best life in Tyrone Township, Fenton, MI.
Location of Our Mobile Homes
In Tyrone Woods, our mobile homes are just a half-hour's drive away from the major cities of Ann Arbor and Flint. The larger cities of Lansing and Detroit are just an hour away from Fenton, MI as well.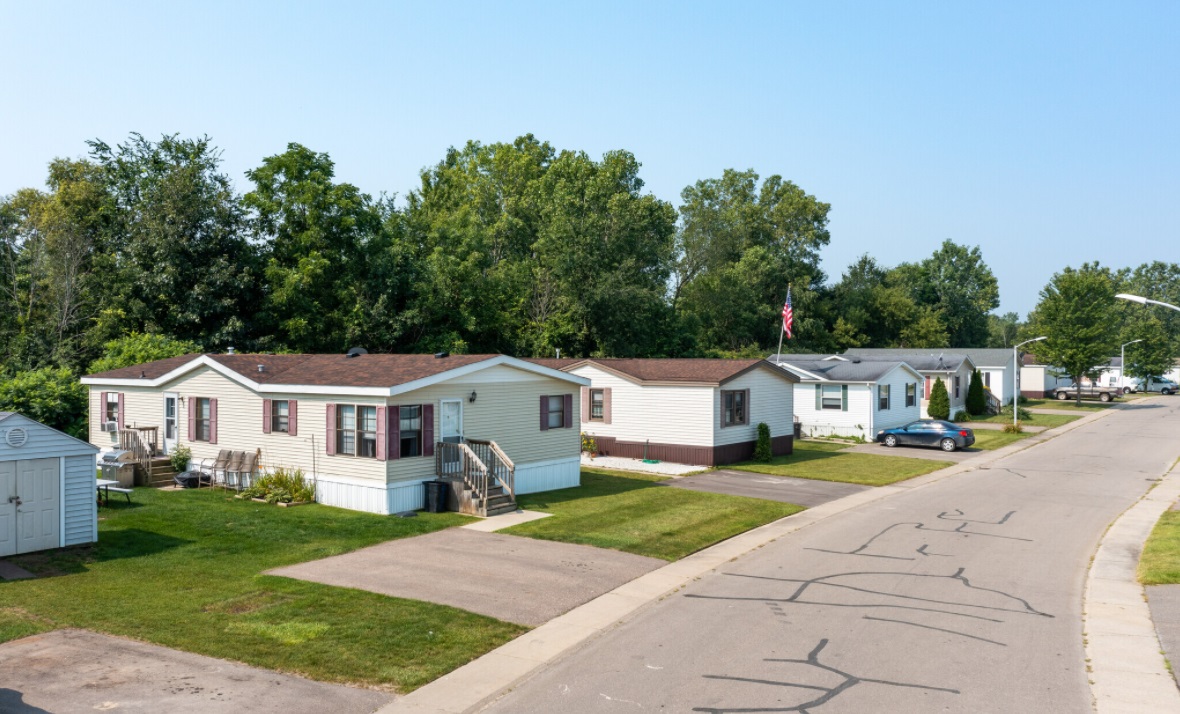 Our mobile homes are also just off US-23 – less than two miles from the Center Road exit. Additionally, we are just minutes away from Downtown Fenton, MI. Here, you can go shopping and check out several recreation, cultural, commercial, or community activities — there's something for every age group in Fenton, MI!
Easy Commuting
Ready to try out one of our mobile homes in Fenton, MI? All it takes is filling out an application on our website and pressing "Submit."
Whether you plan to buy pre-owned mobile homes or invest in one of our new luxury mobile homes for sale, you'll have an excellent central location. Commutes, shopping trips, schooling, activities — everything is accessible from our spot in Fenton, MI.
Come On Home to Tyrone Woods Manufactured Home Community!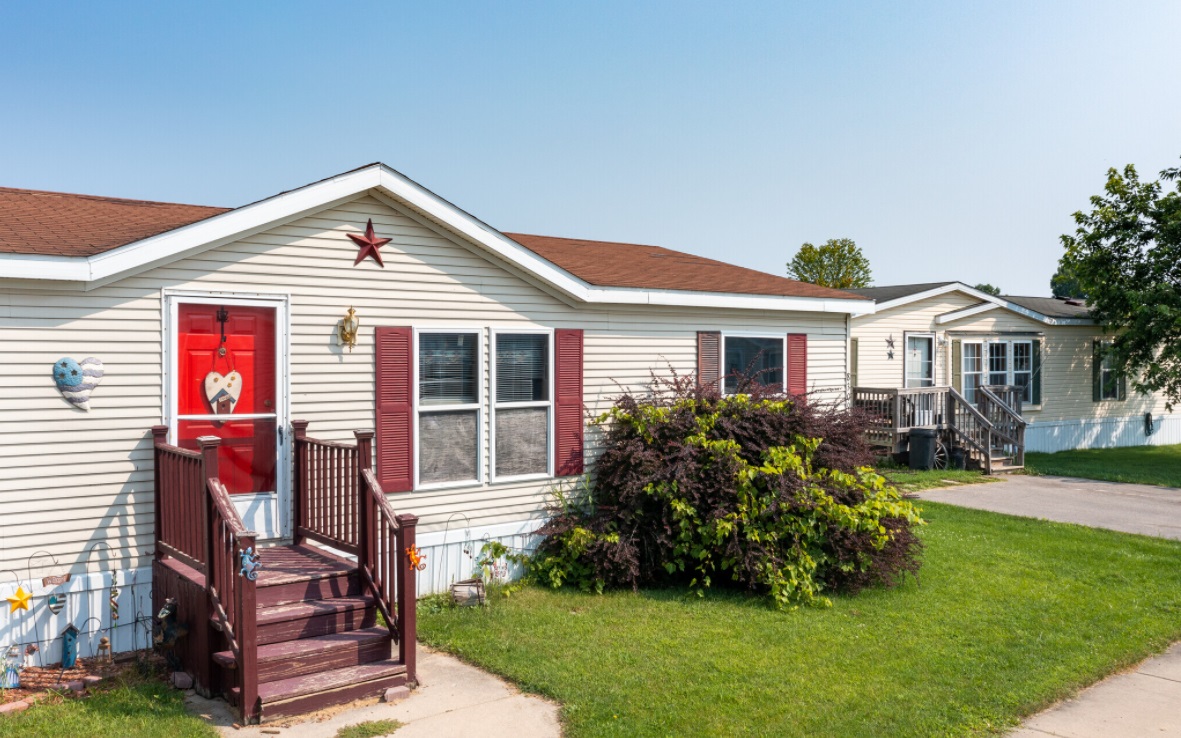 So, why should you be considering our mobile homes in Tyrone Woods Manufactured Home Community? Have a look at all the perks we offer for our Fenton, MI residents now:
An Affordable Price Range
Mobile homes are certainly an excellent alternative housing option. However, they still cost a significant amount. When you opt for Tyrone Woods, though, you can expect the best mobile homes in Fenton MI. Simply put, we have the best manufactured home for sale in a park in Fenton, MI, and the surrounding areas.
Our prices are very much affordable, especially when you consider the soaring rates of any traditional real estate these days. You don't have to take our word for it; consult anyone who holds real estate brokerage license.
A Welcoming Community
When you plan to live in Fenton, MI, you can expect one of the most welcoming, friendly communities in Tyrone Woods.
We hold several events throughout the year, where you can meet your neighbors and make new friends. Fenton, MI also has its fair share of special events, so you can easily get to know its residents even outside of our community.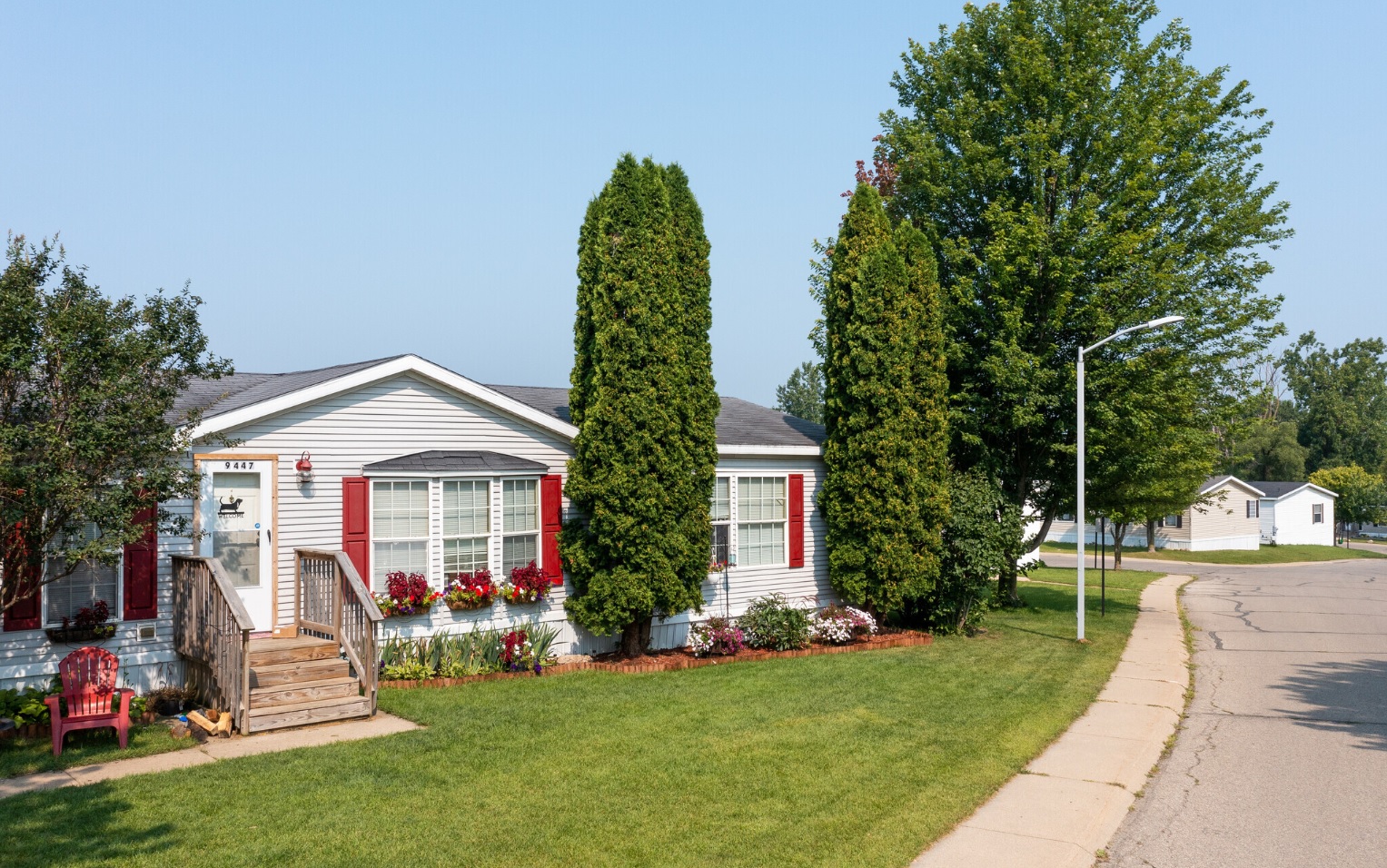 Renovated Mobile Homes
There might be other mobile and manufactured home options in Fenton, MI. At Tyrone Woods Manufactured Home Community, though, you get perks like nowhere else!
When you opt for our manufactured home community, you get an amazing model double-wide manufactured home. Along with several modern amenities, our homes also provide renovated floor plans, upgraded fixtures, and master suites.
A Picturesque Setting
When you live in Tyrone Woods Manufactured Home Community, you'll be within a gorgeous natural landscape. The natural beauty and greenery of the place is both soothing to the eyes and the healthiest options for kids to grow up in.
Pets are Welcome
The management in Tyrone Woods Manufactured Home Community loves pets just as much as you do. We know and understand how pets can be a part of the family, so who are we to banish those furry friends? Review our mobile home community pet policy here.
Get Your New Home at Tyrone Woods Today!
At Tyrone Woods, we want to keep your interests and requirements in mind at all times. Whether you want to be a homeowner in Fenton, MI or go for some other option, we are ready to help you out.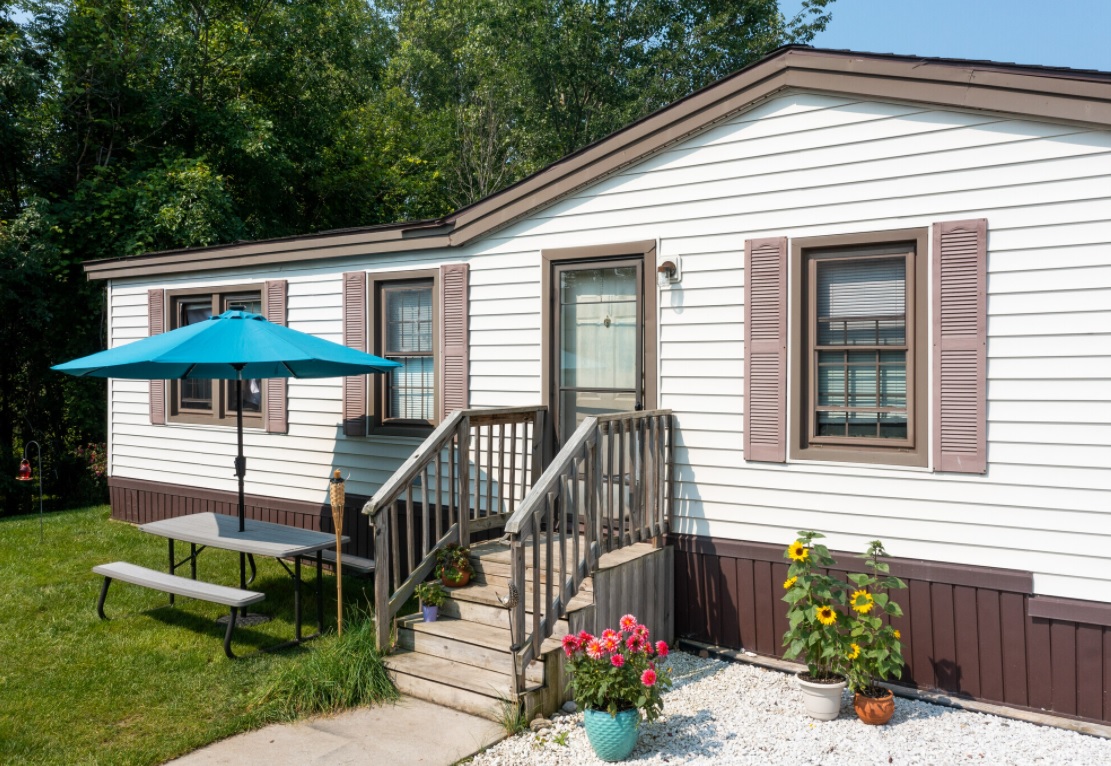 One of the Best Investments in Fenton, MI
Our mobile homes in Fenton, MI are among the best investments any potential homeowner can make. Even if you don't intend to live in the home yourself, this unit could be the perfect source of extra income or a lifelong backup plan.
Each of our new and pre-owned homes has awesome floor plans, along with several perks and benefits that you'll not get in an apartment complex.
What to Expect
Here's just a glimpse of what to expect:
Large living spaces of up to 2,200 square feet
More than one bathroom in all units
Three to four bedrooms in all floor plans
Gorgeous designs
Customizable floor plans
Vinyl sidings
Pitched roofs
Large oak kitchens
Master bedroom suites with attached full baths
Central air conditioning and heating systems
Extra storage in the form of manufactured home sheds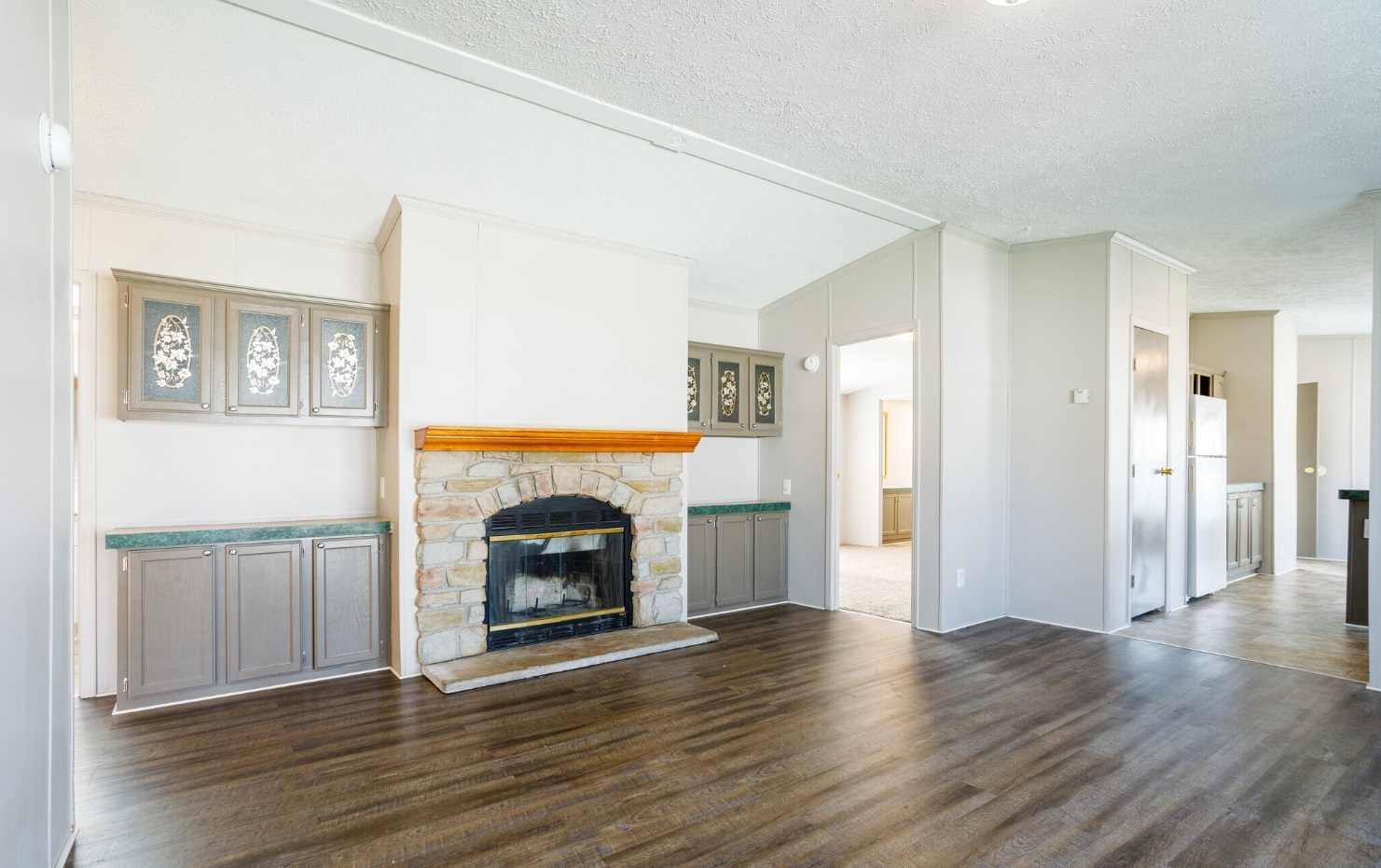 Why Choose Tyrone Woods Manufactured Home Community?
With all the choices for manufactured homes out there, Tyrone Woods is definitely the best option you can find in Fenton, MI. We have it all: the beautiful setting, upgraded modern homes, and an amazing community. So, come down and have a look.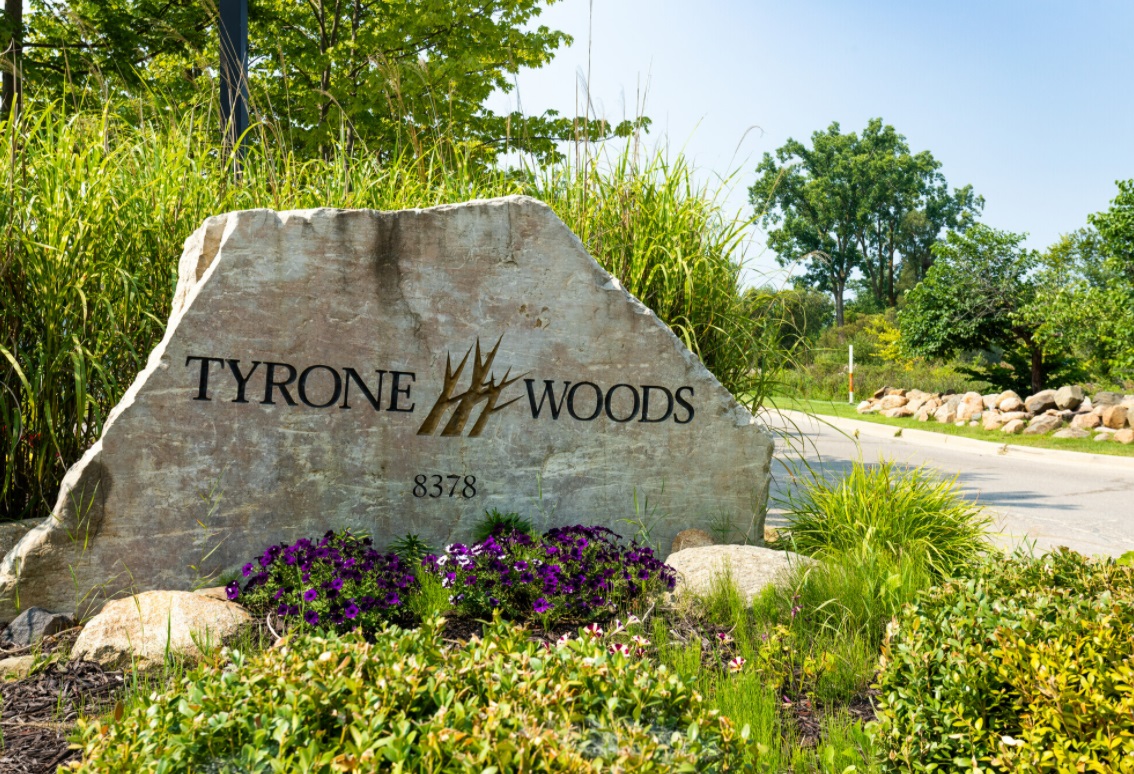 It's pretty easy to contact us. It's worth taking the step! Tour your dream home right now and give a lift to your dreams today.