Living in mobile homes does have its unique perks. You get to own your own home for a fraction of the price of a regular house, or even an apartment, and the space is also more manageable. Besides, you have a better chance of having green energy options for a more sustainable lifestyle.
If you invest in a double-wide mobile home, you also get a decent amount of space to live in and decorate, as you please. At the same time, living in a double-wide mobile home gives you the freedom to one day call up a moving company, choose some professional mobile home movers, and check out new mobile home parks to move to whenever you like.
Of course, there's also the fact that most mobile home parks and mobile home communities charge you a high amount to move a mobile home onto one of their vacant lots. The cost to move a mobile home alone could be several thousands of dollars. On the other hand, there are some options where you can move your mobile home for free.
How is it Possible to Move a Mobile Home for Free?
The moving process for a mobile home is certainly no joke. Not only do you have to pay the mobile home moving company and mobile home movers, but you have to make sure that extra care is taken to move the mobile home safely.
You also need to pay for set up services, the moving truck, obtain gas, and hire the required motor vehicles for proper transport.
While all these additional costs can add up, you can get around many of them by choosing the right community. Tyrone Woods Manufactured Home Community is one of them, as we will move any newly approved residents' mobile homes, free of charge.
We Will Move Your Mobile Home for Free
When you opt for Tyrone Woods, you have the chance to move your home for free. We do this because we're always happy to have new neighbors in the community, provided that they pass our approval process.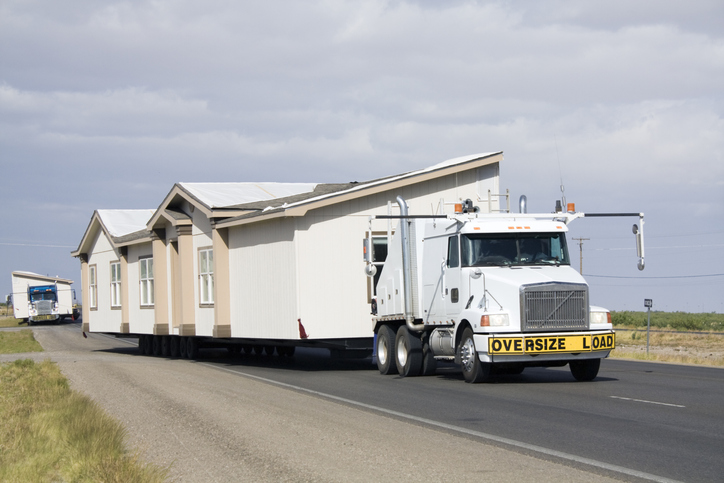 Here's what you can expect when you move your mobile home and become part of the Tyrone Woods Community:
1. We Pay for the Move
Like it or not, moving mobile homes is not easy, nor is it usually economical. We've already discussed how you have to pay for a lot of stuff. You have to browse through moving companies to find the best deal possible, while also paying extra to expert mobile home movers.
With this in mind, we want to make it easy for you to move your home without breaking the bank. By eliminating the moving costs, we hope to make the whole process more stress-free. With our careful inspections, we also make sure that everything is up to HUD Code.
2. It's Easy to Apply for the Move
It's fairly easy to apply to move your home to Tyrone Woods Manufactured Home Community. The application is available online. All you have to do is fill in some information, such as:
Your birth date, as well as the birth dates of every occupant who will be in the mobile home
The social security numbers of every occupant over the age of 18
The mobile home's make and year of production
The size of the mobile home
There may be some other information that our management team requires before you can move your mobile home into our community. For example, you will have to register your pets beforehand and give information about the moving companies you're using. We may also recommend some good mobile home movers for you.
Remember, moving a mobile home has many aspects, and we can help you move your home for free.
3. Our Community Will Evaluate and Approve
Our community management team will evaluate all mobile homes that want to move in. We will also provide you pre-approved vendors for helping with the mobile home move. Then, we will work with the designated mobile home movers and moving company so that the process is as smooth as possible.
Our screening process also ensures that all the mobile homes entering our community are up to the required specifications, which will also help us move your home for free. There are other considerations as well, but each of them is for ensuring your safety and that of your neighbors.
What to Keep in Mind When Joining Tyrone Woods Manufactured Home Community
When you're looking to move your home to greener pastures, Tyrone Woods Manufactured Home Community is naturally one of the better options out there. With that said, mobile homeowners should keep in mind that there are several rules and regulations to follow if you want to be part of our mobile home community. Here are some of them now so that you can prepare accordingly:
1. We Only Accept Double-Wide Manufactured Homes with Certain Specifications
While we do feel that everyone with a mobile or manufactured home should be able to find a great mobile home park, Tyrone Woods currently only allows and accepts double-wide manufactured homes. In fact, these are the only kind we have in our mobile home park.
If you have a single-wide mobile home, we regret to say that Tyrone Woods cannot be your new location.
Moreover, your double-wide manufactured home has to have pitched roof and vinyl siding. This is so that the home is in compliance with our standards and regulations; all for the safety and betterment of the community. If you're considering the purchase of a double-wide, here's some insight into how double-wide mobile homes are built.
2. You Will Have to Check Ahead About Taxation and Other Dues
Mobile homes might be efficient and versatile structures, but they are still liable to taxation and dues. Before you move a mobile home to our community, or any other, make sure to contact the local city hall and find out what taxes you have to pay to the county treasurer or anyone else.
Tyrone Woods usually occupies the first place in many listings about the best communities for mobile homes, especially when it comes to mobile homes for sale in Livingston County, MI. Our community is located at 8378 Hogan Rd, Fenton, MI 48430.
3. Our Homes are Beautiful and Rich in Amenities
When you opt for Tyrone Woods, keep in mind that there's no such thing as a mediocre home here. The homes are all beautiful in design and layout. They also have some of the best amenities that one can hope to have. The lovely surroundings are also a great boon, too. In short, when you move a mobile home here, you will have to make sure to maintain it according to the community's standards.
Just a few of the amenities available here include an updated water filtrations system, on-site management, and fun resident appreciation events throughout each year. The houses themselves are large, with three or four bedrooms each, two bathrooms, at least, and a minimum of 1,500 square feet in size. There are also customized kitchens, stone fireplaces, air conditioning, ceiling fans, and high-speed internet to consider before moving in.
4. You will be in an Excellent Location
The location of Tyrone Woods in Fenton, MI is also a great reason to move here. If you have children, the nearby Fenton, MI schools are a significant convenience.
Nature lovers will also love the natural water bodies and greenery surrounding our community. If you prefer to go shopping, there are several options nearby for both groceries and general browsing in the Downtown Fenton, MI shops. Some of the best restaurants in Fenton, MI and other activities are also easily available. Overall, the location of this community leaves little to wish for.
How Can You Move a Mobile Home for Free?
Moving a mobile home does require a budget of sorts, but not everyone has thousands of dollars to spare for moving around. You may be shifting your home due to necessity (like a job transfer) or just fulfilling a wish to live in a new place. Whatever the case, you should be able to accomplish this goal for free, or for at least an affordable price.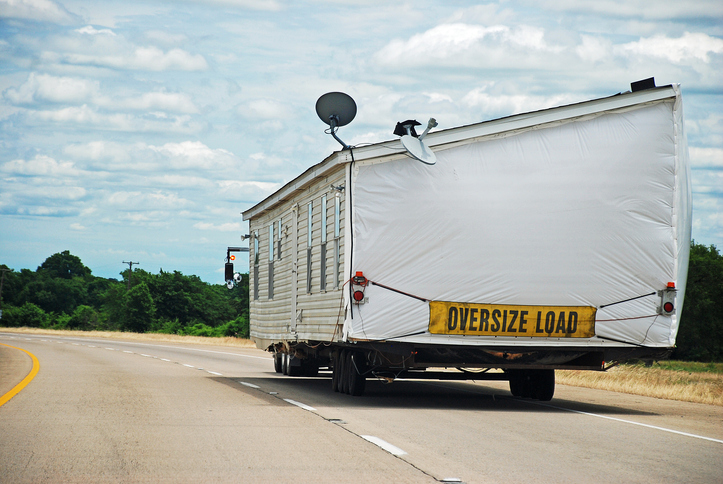 In addition to offering to move your mobile home into our community for free, we at Tyrone Woods have some big saving tips for those who want to start moving a mobile home elsewhere:
1. Hire the Right Kind of Mobile Home Movers
Until now, you may have been putting off calling your local mobile home movers. The idea of acquiring permits may seem overwhelming, especially with the high cost of a moving permit.
In addition to moving a mobile home, your mobile home movers should be able to help you obtain a moving permit, and any other kind that you need, because this sort of moving does require permits. So, make sure to read about them beforehand and ask the movers about getting them in the easiest way possible.
2. Choose Your Destination Very Carefully
At Tyrone Woods, we're looking for new residents that can fit in with our current community. To this end, we are willing and able to lend a helping hand with permits, vendors, and anything else you need for a smooth, safe move, which of course we can't say for most other manufactured home communities.
3. Lower Other Expenses as Soon as Possible
The moving part is covered, however you can save your money to an even greater extent. Here are just a few tips to start with:
Try to get free packaging. At times, large superstores might be throwing away large boxes and giving you some free of charge. You may also be able to find some great boxes online; you can also check the free section of Facebook marketplace, for example. If you know someone who has recently moved to the neighborhood, or if you have a local friend that has recently moved, you may want to try asking them for their cardboard boxes.
Pack up your belongings yourself, as moving and packing companies can charge a very high amount for these services, and they usually get paid by the hour. Due to this, they have little incentive to finish up quickly. You will be much better off in every way by packing everything yourself, if possible. If the task is simply too overwhelming, ask your friends to help out. This way, you can have everything packed just the way you want. Make sure to look up some packing tips beforehand – labeling boxes, organizing things, and setting a reasonable time window to complete the task are all logical ideas.
Consider renting a van and moving your belongings yourself as well. You're already paying for a special movers service to move the home itself. Your belongings might not be that many as you may be downsizing to a mobile home, hence living in a smaller space than a traditional house. If it's possible to drive a rented truck or van yourself, go for that option instead of paying a moving company for that service too.
The Takeaway
Moving mobile homes requires a lot of effort and quite a bit of professional help. If you think you're ready and qualified to move your mobile home into Tyrone Woods, we can help you out in many ways. With us, the biggest way we can help is to move your mobile home for free.
Once you are in our community, you will love every minute of it! The friendly neighbors, fun activities, and strategic location have earned us glowing reviews all over the internet. You can also check out how highly people talk about our mobile home community life on social media.
You may also want to invest in a prefab home for the purpose of moving it into our community. If that's the case, here's how to find used mobile homes for sale, or you could simply consider the mobile homes for sale in Fenton, MI that we have to offer.