Who doesn't like a bit of luxury and ease in their lives? Almost everyone would love to wake up in a bedroom with plush carpeting, enjoy the peace and quiet of a good neighborhood, and have all the facilities for a good life at their fingertips.
Can we have a sense of owning private property without actually shelling out for those insane real estate prices?
If you ask the people at Tyrone Woods Manufactured Home Community — the answer is a resounding "Yes!"
Luxury Mobile Homes for Sale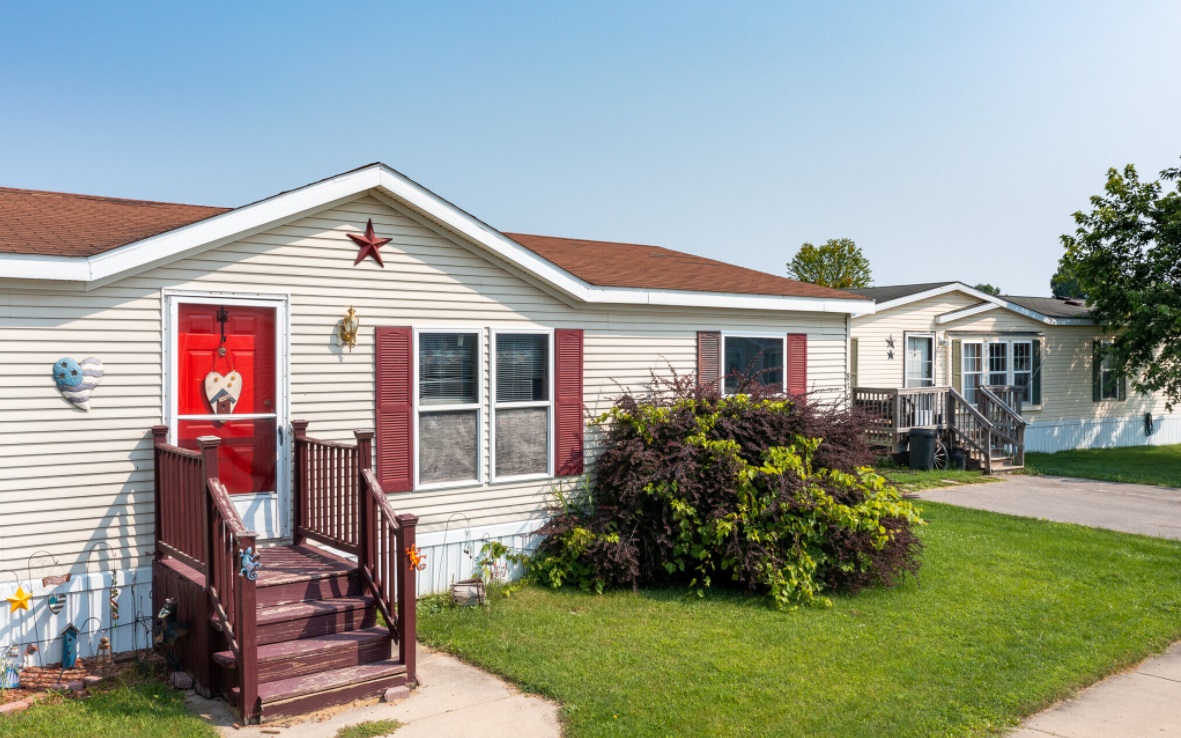 At Tyrone Woods Manufactured Home Community, we understand the importance of having living spaces with a sense of luxury. On the other hand, we are also aware that even the down payment on a decent traditional house for sale or apartment for rent is out of reach for many hardworking folks.
One of the main aims of Tyrone Woods Manufactured Home Community is to provide that dream home at affordable rates. That way, you can start living your life instead of breaking the bank or your back.
With the manufactured and modular homes available at Tyrone Woods, our residents are able to lead a hassle-free lifestyle.
Why Choose a Manufactured Home in Tyrone Woods?
Manufactured homes, mobile homes, and modular homes are not the first options that come to mind for most when thinking of luxury homes. A modular home is basically the same as a manufactured home, but it's built according to state and local building codes instead of adhering to just the HUD Code for manufactured homes standards.
Even with the difference, a modular home in Tyrone Woods is one of the most viable choices for luxury homes in Michigan. That's right: modular homes can be a stepping stone to your dream home or the dream home itself.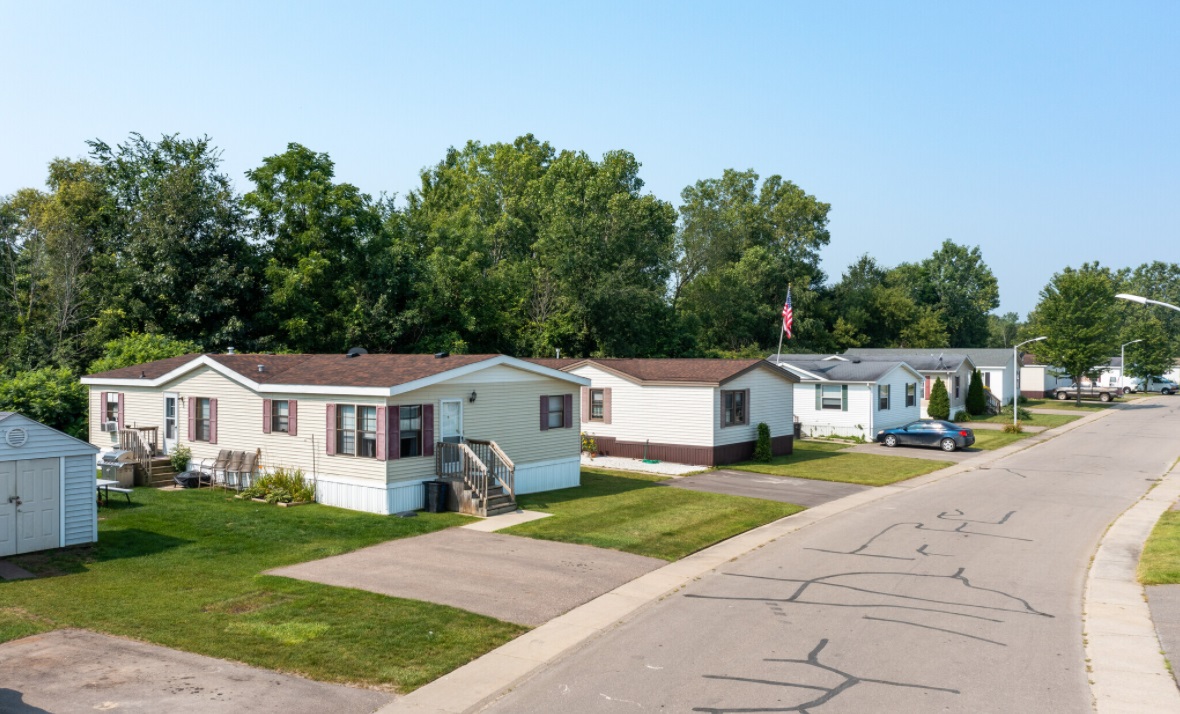 Manufactured Homes Can Be a Convenient Option
Before looking at a modular home for sale, though, have a glance at the benefits of living in a manufactured home. They are almost the same, so you can consider all aspects before making any commitments.
Once you are ready to take a tour, you can book an appointment with the dedicated staff at Tyrone Woods Manufactured Home Community. We will set aside a time for you to come and tour our mobile homes, modular homes, and manufactured homes at your earliest convenience.
Why Choose Tyrone Woods for Luxury Manufactured Homes?
With more and more people opting for alternative housing, there are several manufactured home communities to choose from. Why go for Tyrone Woods above all?
Simply put, Tyrone Woods will give you the best experience of living in a mobile home. Mobile homes or manufactured homes may not be traditional options, but they are gaining popularity for several good reasons.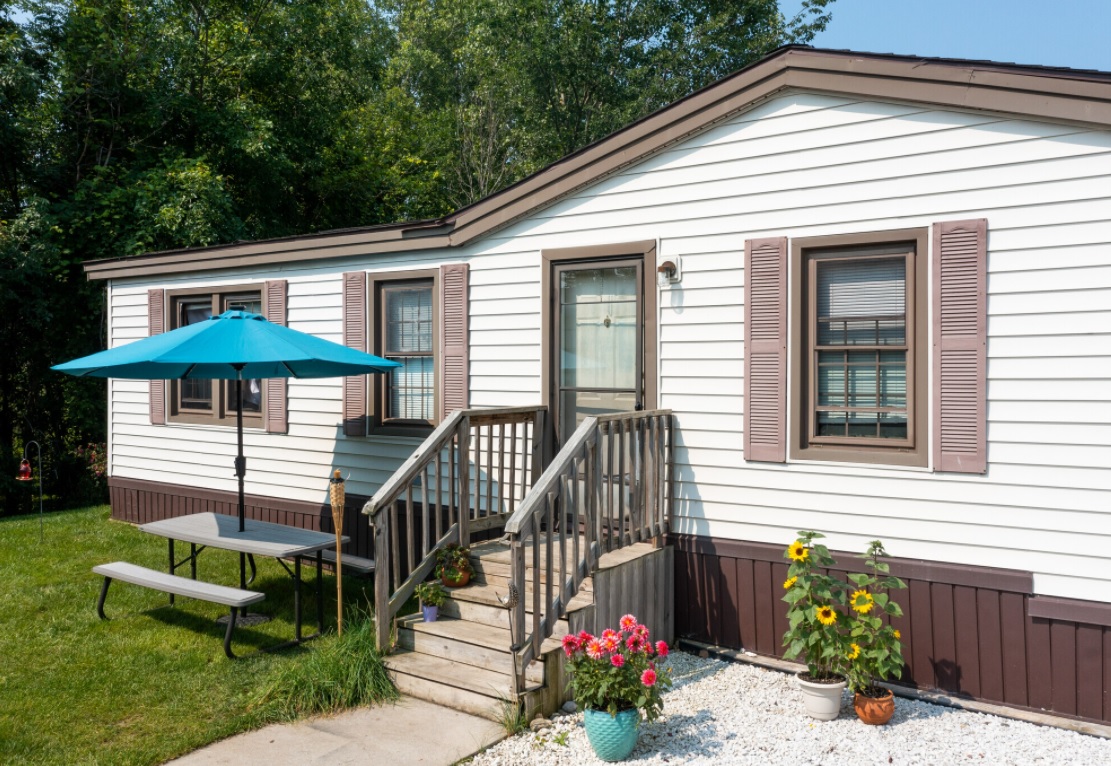 The Reasons
Here is a glance at what you may expect from mobile homes for sale in Fenton, MI at Tyrone Woods:
A reasonable price range with various options for different requirements
Luxurious options for floor plans, materials, and add-ons to the original mobile home
The option of customized mobile homes for catering to personal unique needs
Gorgeous surroundings and views for each mobile home
Lakes, open spaces, and golf courses nearby for all sorts of exercise and entertainment opportunities
Non-Financial Reasons to Consider a Mobile Home for Sale
When you are looking for luxury, the factor of budget or economy may not be that important. While you can get an affordable mobile home for sale in Tyrone Woods, we are here to talk about luxury facilities and a comfortable lifestyle above all.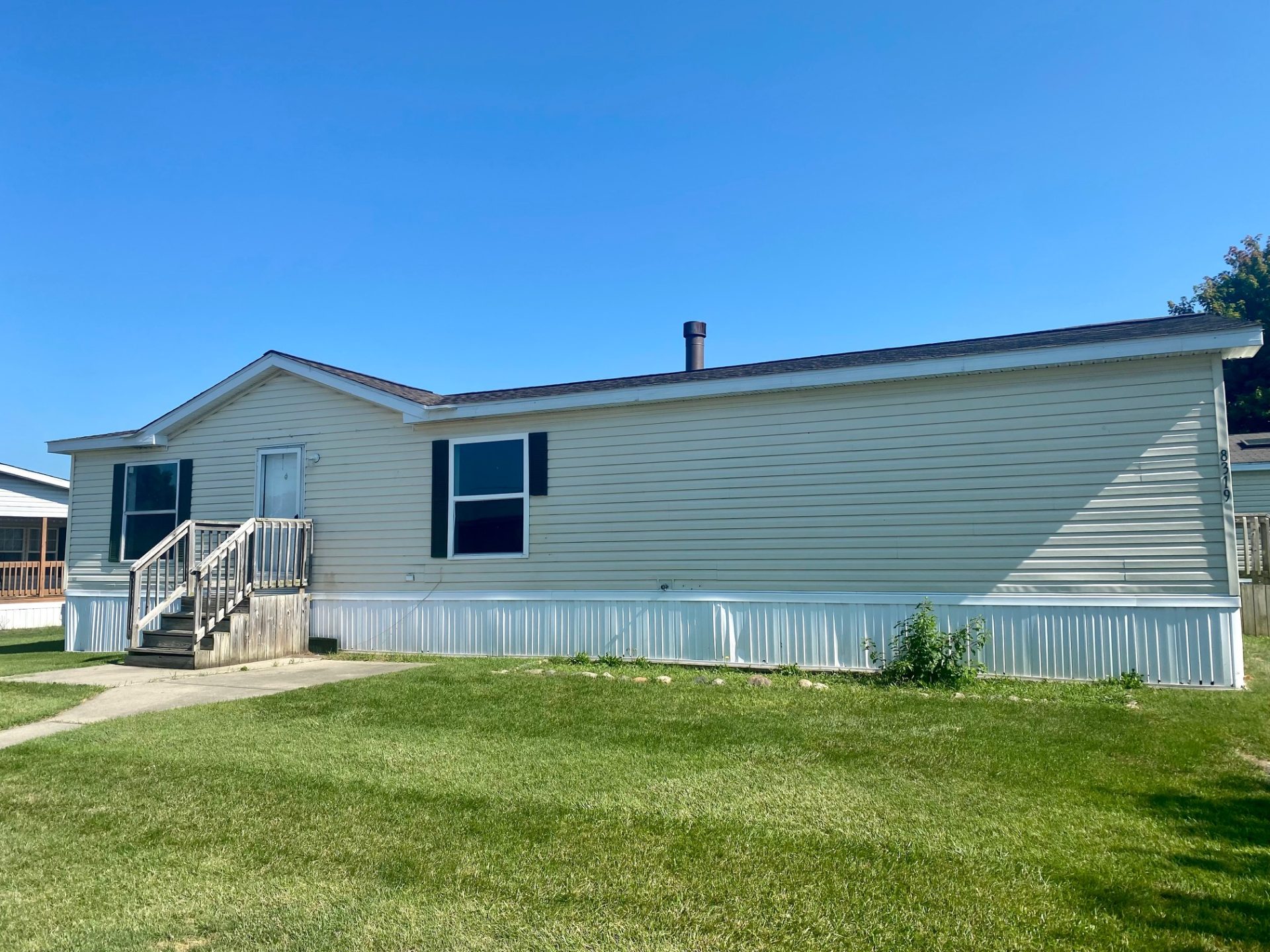 At Tyrone Woods, we have the best manufactured homes for sale in Michigan in more ways than one. Let's have a look at a few reasons why this is so:
Moving In
For those who already have luxury manufactured homes in nearby areas, Tyrone Woods will welcome the move-in. We can even move mobile homes for free under certain conditions.
That way, you will not have to look for a new mobile home for sale or start from scratch. All your customization, your comfort zones, and home routine will stay in place – with more luxurious surroundings and in a friendly, secure neighborhood.
Easier Maintenance
One great perk of having mobile homes in Tyrone Woods is that you can maintain them relatively easily. Yes, traditional homes are considered real estate, while mobile homes are personal property. Still, you have to put in a lot of elbow grease with the stick-built options.
Instead of blowing all your savings on maintaining a traditional home, why not relax in a luxury manufactured home instead? You will save money on the down payment, as well as the everyday running costs of a home.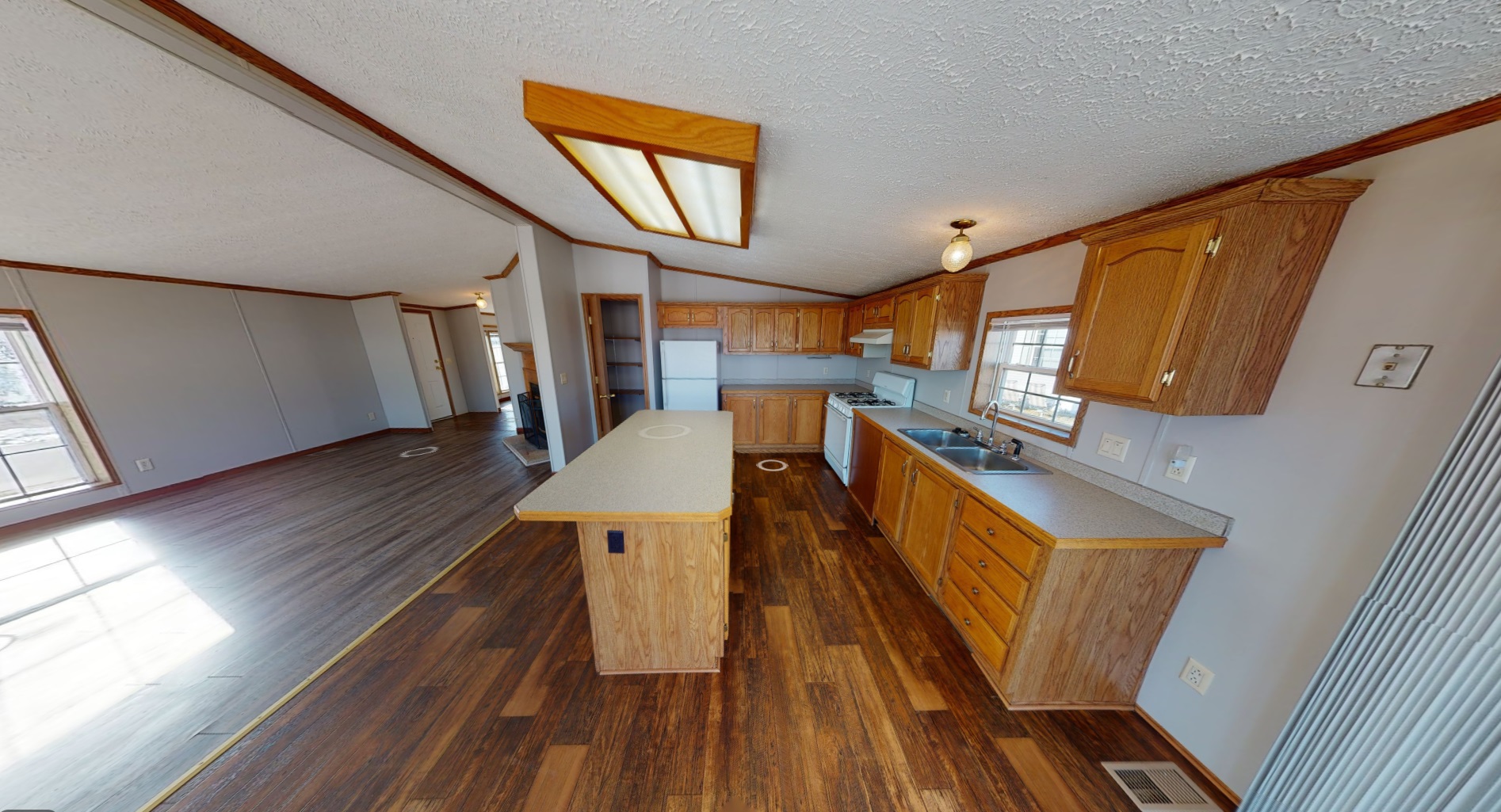 Contentment
When you consider a mobile home for sale in Tyrone Woods, expect more peace of mind. It's hard to put a price on this luxury.
Basically, a mobile home here means that you are in a safe space with all the facilities required for a peaceful life. There are excellent Fenton, MI schools nearby, shopping centers for daily needs, and loads of entertainment options so that you'll never be bored.
An Affordable Community
At Tyrone Woods Manufactured Home Community, the average home for sale is available at a competitive price. While you still get the luxuries available, the affordability level means that you can save for more upgrades, and, perhaps, a larger home in the future.
Besides affordability, the mobile homes in Tyrone Woods are perfectly equipped to enable a great lifestyle in Michigan. However, you can also upgrade our mobile homes by adding several features, extensions, and other customizations of your own.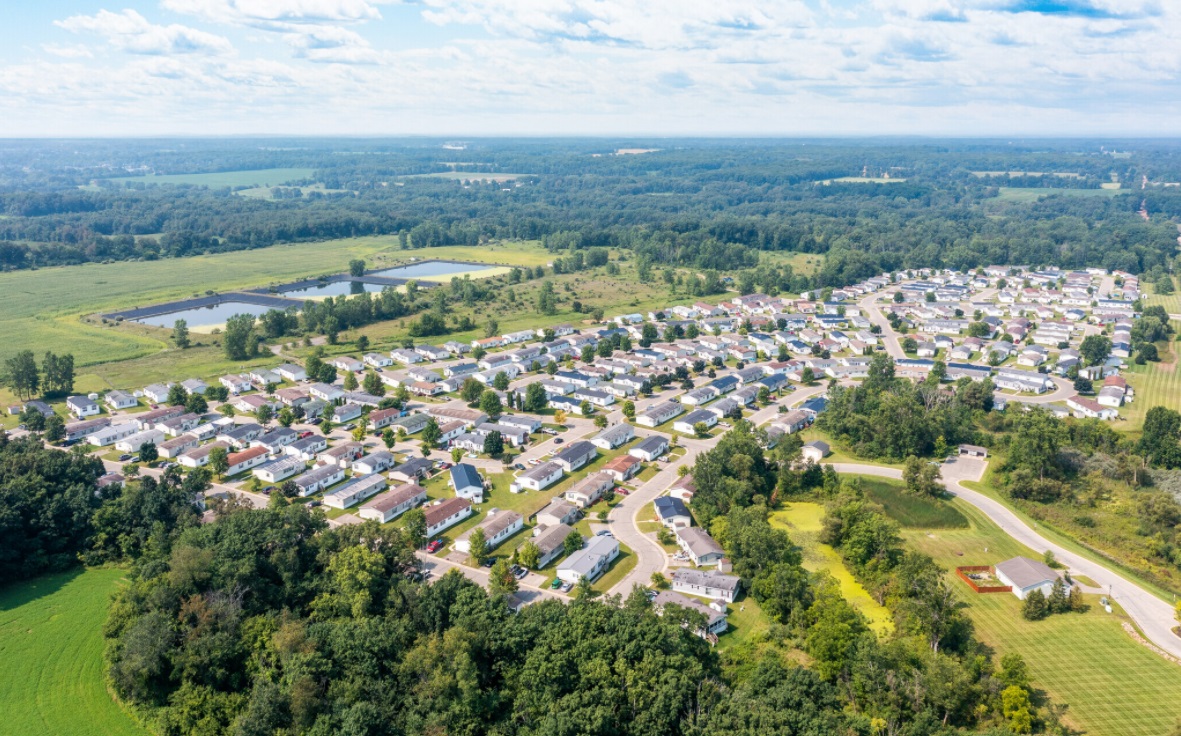 Strategic Location
Location is a highly important factor that might be a top priority when you are looking for that dream home. This is yet another reason why Tyrone Woods is probably the best place for you and your family.
Here is just a brief glance at the perks you get in this area:
The happening cities of Ann Arbor and Flint are just a half-hour drive away
Lansing and Detroit are around an hour away (still at a fairly convenient distance)
Even if you don't have to travel anywhere, the gorgeous scenery at our location makes it worthwhile since everyone has a lot of natural space to enjoy and use
Nearby Shopping Opportunities
A luxurious lifestyle is not just about upgraded homes and the stuff that's inside. It is also about the convenience factor; the ability to get your wants and needs without much hassle.
Again, this is something that you can expect when living in Tyrone Woods Manufactured Home Community. There are several areas for shopping in Fenton, MI, along with other setups available near our grounds. So, you should not have any issue getting the following:
Medical supplies and medical check-ups
New clothes for every member of the family
Thrift shopping for those who enjoy it
Some luxury brands
Toys and gifts
And much more!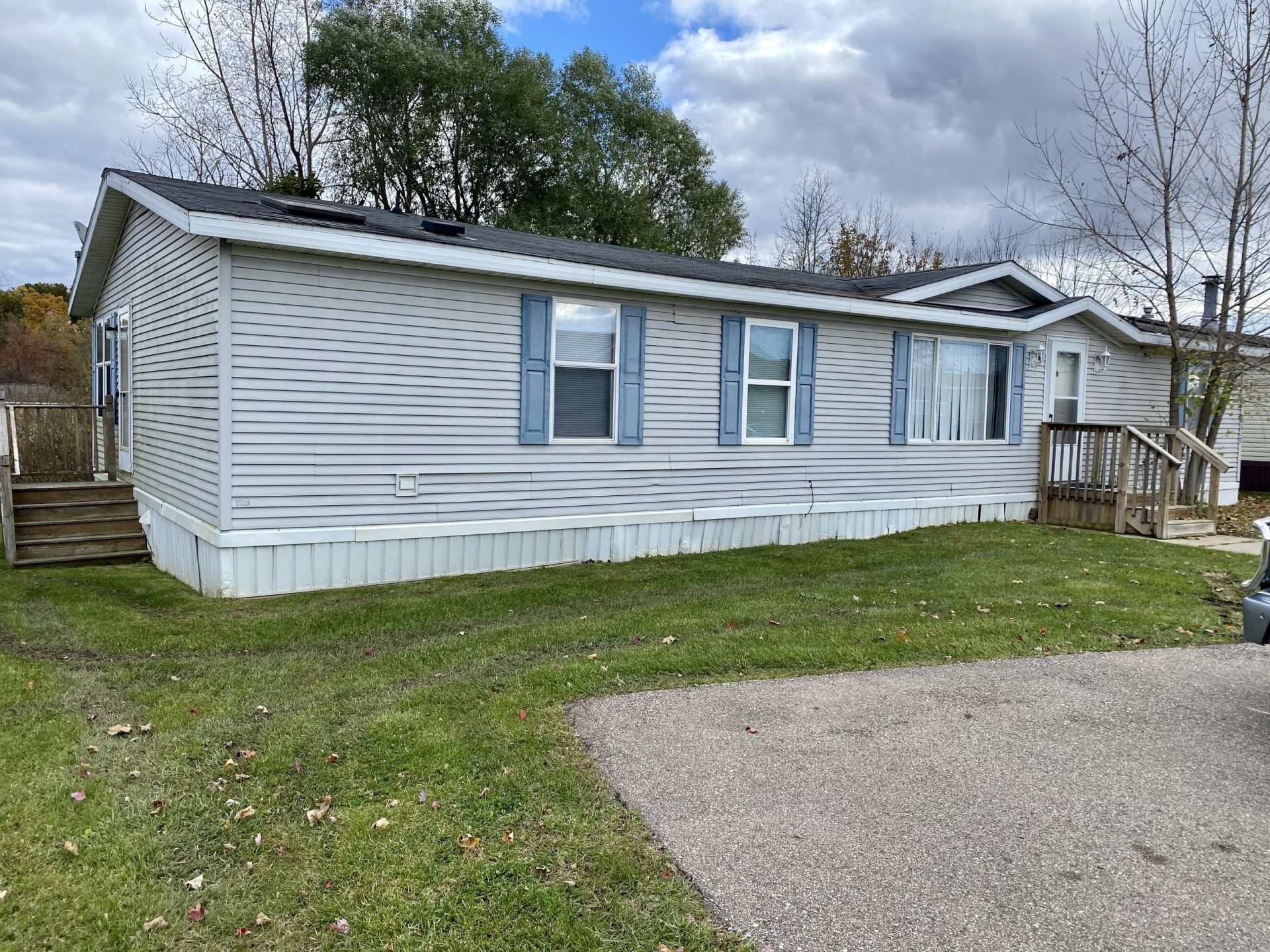 Shopping Areas
The city of Fenton, Michigan is equipped with at least three shopping areas. This includes Dibbleville, North LeRoy, and Silver Parkway, among other options.
These shopping centers are among the top reasons to live in the Tyrone Township, MI area. You will be able to purchase your preferred shopping items from these shopping centers. Let's have a quick look at what to expect from each district:
Dibbleville
This can be your go-to place for clothes shopping and several other tasks, as well. You can visit the spa for some much-needed pampering and rejuvenation or hop into the top shops for florists in Fenton, MI for a beautiful bouquet for someone special. There are also bookshops to explore. This is especially an ideal shopping area for book lovers. The historic district is also a beautiful sight worth exploring.
Silver Parkway
In this shopping district, residents and guests of Tyrone Township have their pick of artistic stores, as well as chain store options such as Wal-Mart. There are also shops especially stocked with sporting goods, which is a great option for our local budding athletes. The smaller family-owned businesses are an excellent choice in this area if you want quality items, and you will be supporting the local community at the same time. So, it's a win for everyone concerned.
North and East LeRoy
Until the 1990s, North LeRoy was one of the most happening shopping districts in the state. Now, many of the original stores are no more, but you still get that historical feel and a load of shopping options in every category. You can get your groceries done and also indulge in luxury shopping trips – it is all there for you to enjoy!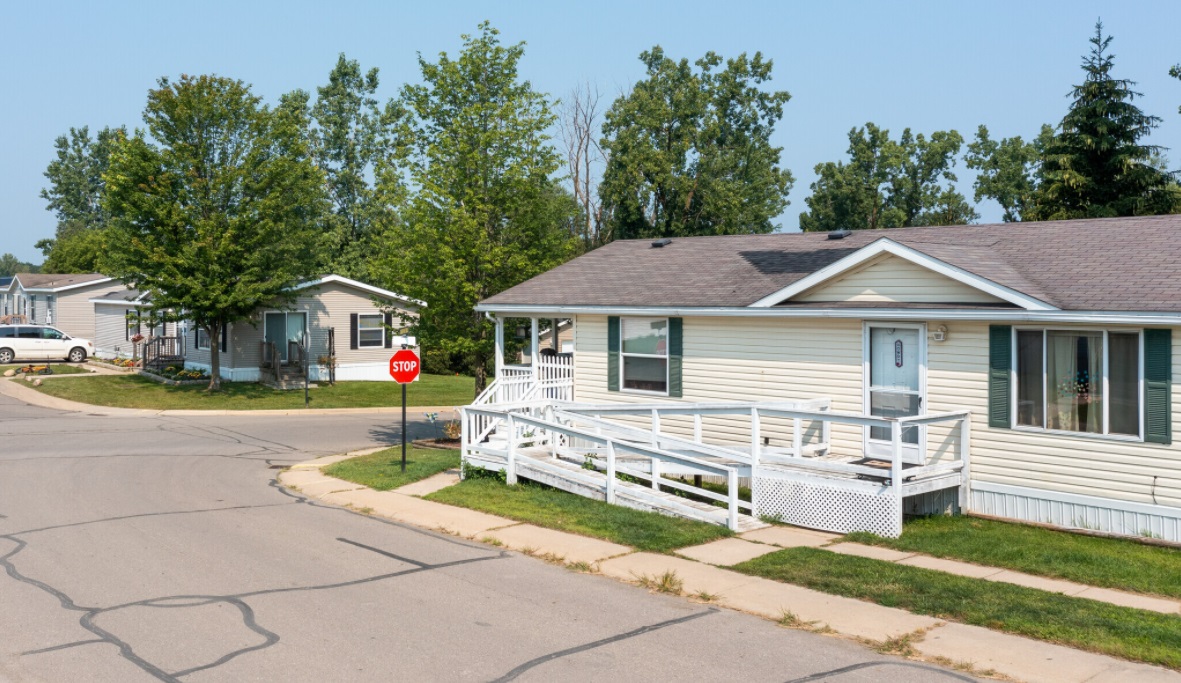 Food and Entertainment
Other than shopping for clothes and accessories, you need good food to foster a sense of well-being. With Tyrone Woods Manufactured Home Community as your headquarters, you can easily venture out and try a number of the best restaurants in Fenton, MI on a regular basis.
There are several entertainment options nearby as well. These include museums, water sports, parks, dog parks, children's events, festivals, and so much more!
Tyrone Woods Manufactured Home Community itself hosts several events throughout the year. Make sure to browse our website and see what's on offer at any given time.
Amenities to Expect in Tyrone Woods Manufactured Home Community
The gorgeous homes in Tyrone Woods Manufactured Home Community are its primary feature. When you get a unit here, you will be proud to live in these beautiful homes. They might be manufactured or mobile homes by name, but the living experience will soon make you forget that anything is different.
Wondering what amenities and facilities one may expect while being a resident of Tyrone Woods Manufactured Home Community? Here's a look at just a few examples:
Regular Clean Water Supply and Efficient Management System
We have recently upgraded our water filtration system. So, there will be no issues in obtaining clean running water. This saves you a lot of hassle on an everyday level.
Our management is always available on-site and quick to respond in case of any issues or complaints. Rest assured, you will be heard and seen here. Our main priority is to keep our residents happy.
A Family-Friendly Space
What is more luxurious than having your loved one happy and content around you? At Tyrone Woods, we have space for every kind of individual and family. With several excellent schools nearby, residents with young children shouldn't be worried about their educational opportunities.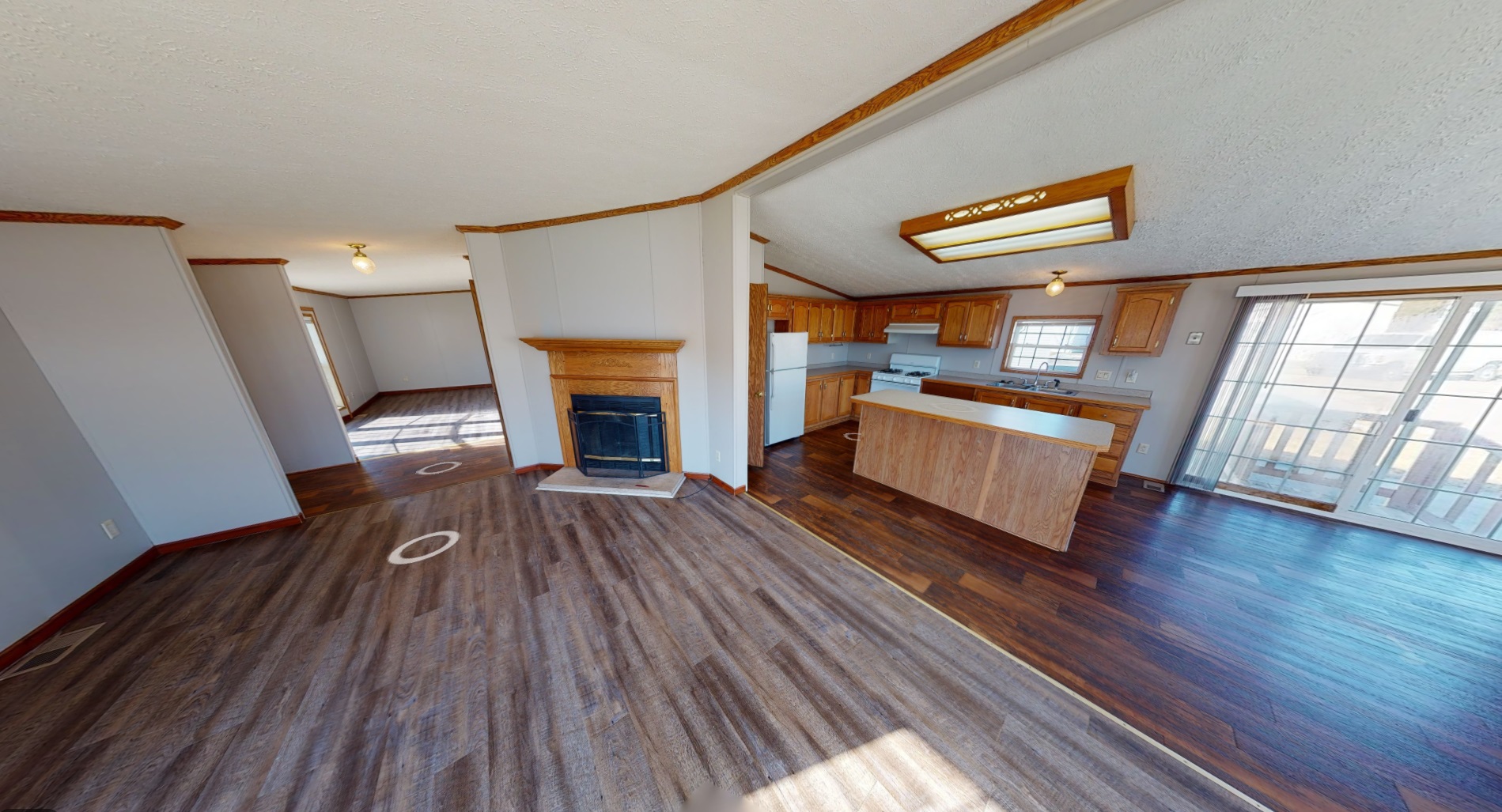 Last but not least, here's a quick rundown of some amazing features on offer here:
Large living rooms
Spa-like bathrooms
Stone fireplaces
Upgraded kitchens
Ceiling fans
High-speed internet connection
Washer/dryer hookups
Trash compactor appliances
Choose Tyrone Woods Manufactured Home Community Today!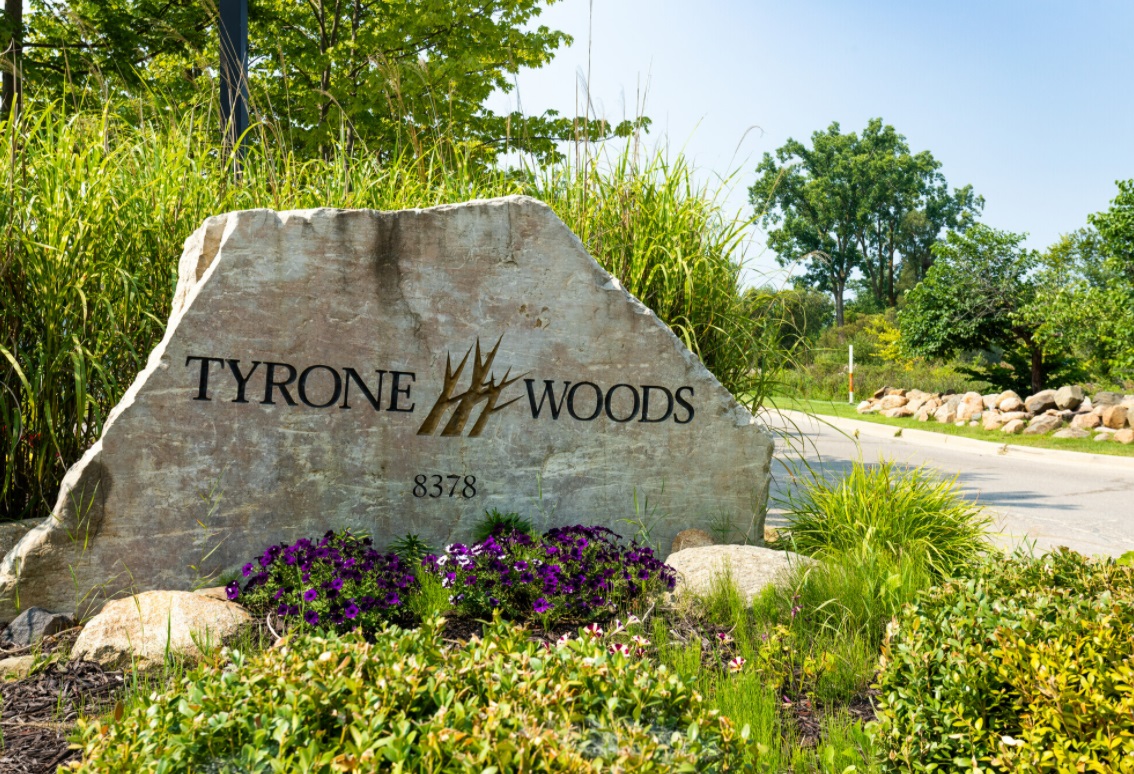 We are proud to be a community that is both family-owned and family-operated. With this connection to our community, we hope to provide the best luxurious lifestyle for our residents. Our grounds have all the facilities one could possibly want in a living space. Couple this with the security of our manufactured home community and the price range of our affordable homes; it is just too good to resist. Contact us today and take a tour before filling in the application form.