Manufactured homes have been on the rise not only in the United States, but also globally.
This can be attributed to an improvement of features in mobile homes. For instance, manufactured homes are now designed with energy-efficient and security features.
Manufactured homes have also become a perfect alternative for people who want a cheaper and affordable living space. The main focus here being that the homes are affordable, unlike site-built homes.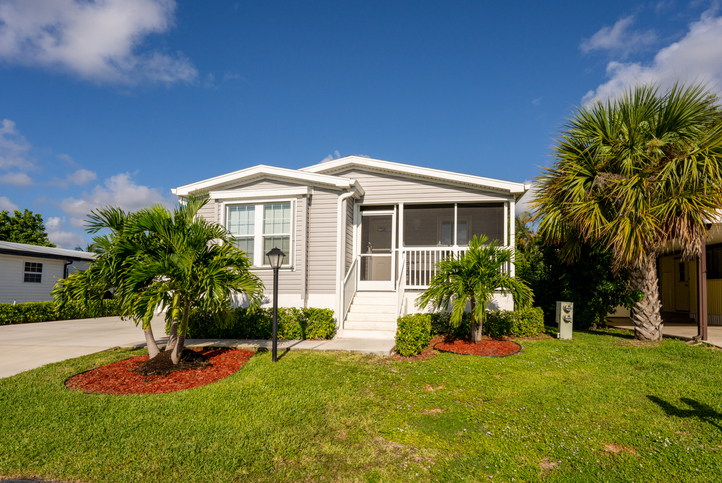 Here, we focus on some of the reasons why manufactured homes are becoming popular.
Are Manufactured Homes Becoming More Popular?
There is no argument that manufactured homes have become more popular within the last ten years. Before we look at why they have grown in popularity, let's see what the homes are.
What are Manufactured Homes?
Manufactured homes involve factory–built homes under the federal building code administered by HUD (U.S. Department of Housing and Urban Development).
The HUD codes came into effect on July 15, 1976. Before this time, they were referred to as mobile homes.
Manufactured homes are multi-section or single-section and are moved from the factory to the site for installation.
You should understand that manufactured homes are totally different, but somehow related to panelized homes, modular homes, pre-cut homes, and mobile homes.
Many people love manufactured homes mainly because of their affordability. The homes are also as energy-efficient as traditional homes.
Reasons Why Mobile Homes are Becoming Popular in the United States
As we have highlighted above, manufactured homes have grown in popularity over the past ten years. Below are reasons why this has been possible:
Affordability
Manufactured home communities have grown in popularity not only for the close community bonds they foster, but also for their pricing.
For instance, while the average sales price of site-built homes is about $200,000, a manufactured home could cost just a fraction of that. In fact, site-built homes are up to three times more expensive than double manufactured homes.
In some parts of Michigan, you can even get a manufactured home going for as low as $10,000, and a newly manufactured unit can be available for $90,000. This is a friendly offer that most retiring seniors find to be attractive.
In most cases, site-built homes are too large and expensive to maintain for senior retirees. Some retirees even prefer to sell their site-built homes to buy and downsize to a manufactured home to save some money in the bank.
If you own the lot on which the home is placed, the value of your mobile home will increase. You can even take a traditional loan on the home if this is the case.
Even though an average site-built home is larger, compared to the average manufactured home, the latter is more cost-effective on a per square foot basis.
Complete Control Over the Design and Building Process
If you have ever developed a home, you understand the challenges associated with snarly contractors, cost overruns, and delayed construction.
Such challenges can't be experienced in manufactured homes since mobile homes are designed and developed in factories under tight federal regulations and strict rules.
Factories build manufactured housing units using assembly line technology, thus reducing any room for error. The manufacturing process is also designed to maximize the worker's efficiency.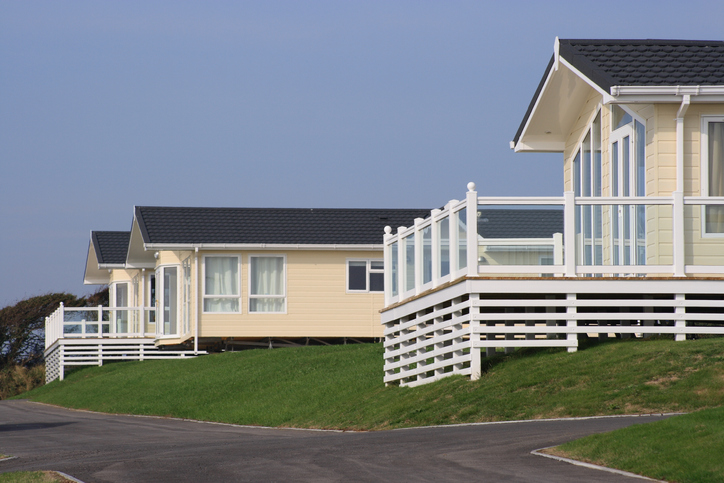 The mobile homes are also developed in a controlled environment that isn't affected by vandalism, weather, and unreliability from contractors.
The control over the manufacturing process enables home buyers to benefit from the money saved from construction. Factories also pass the cost saved from purchasing massive amounts of products, appliances, and materials to the homeowners.
Speed of Construction
Factories take about one-third of the time taken to develop site-built homes to complete developing a manufactured home. A manufactured home can be designed and developed within days.
With that said, the homeowner is responsible for developing the permanent foundation and utilities, such as sewage and electricity, before the home arrives on the site for final construction.
In most cases, the home will get to your property when it's about 90% complete, allowing you to move into the unit faster. Even though the setup and construction of the homes happen faster, the builders have all the safety features and building codes in mind.
Third-party and in-house inspectors examine each home before and after they are brought to the site.
Design Flexibility
If you haven't figured out what you want, let us reassure you that manufactured housing units are the best option for you. Some designs for these homes are very elaborate.
You can even come across homes with more than one story, and they are also designed with garages, porches, vaulted ceilings, and decks.
Depending on the lot you have, you can incorporate beautiful landscaping and lawns. You can also customize your home to meet specific needs.
For instance, if you want granite countertops, hardwood floors, or stainless steel appliances, you can incorporate them into your design.
Energy-Efficiency
Energy-efficiency is among the most important reasons why mobile homes have become very popular. Most factories design these homes using Energy STAR appliances.
Most of the manufactured housing units that are built nowadays are energy-efficient. Builders take time to ensure that the mobile homes are tightly fitted with efficient heating & cooling systems, high-performance windows, and water heaters.
In some cases, you'll even get your home saving up to 50% of energy.
Better Amenities
Unlike mobile homes that came before them, manufactured homes are now designed with some of the best amenities you'll ever want. These features include hardwood floors, ENERGY STAR appliances, ceramic tiles, wall-to-wall carpet, and top-of-the-line fixtures.
Nowadays, all of the amenities you get in a site-built home can be incorporated into a manufactured home. The only difference here is that everything is installed in the factory before the home gets on your property, for the case of a manufactured home.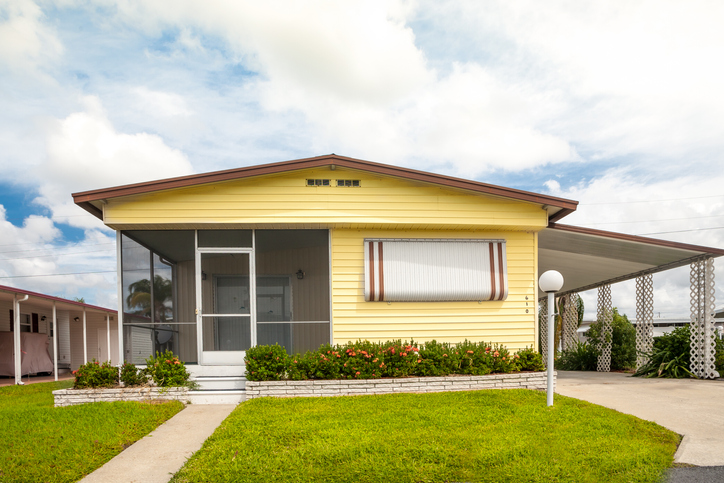 Some homes are equipped with jetted tubs & soaker bathtubs, walk-in closets, fireplaces, gabled roofs, and bay windows. It's also common to find homes that have double sinks, sunken tubs, and multiple bathrooms.
Supremely Green
Manufactured housing units are available in a variety of colors. However, the most important color is "green," since it's environmentally friendly.
Developers of these homes don't waste much when it comes to building materials, and any scraps here are recycled.
In the end, less material is used to develop a complete unit without compromising the home quality.
Nice Communities
Despite the trailer park and mobile home park stereotype, most mobile home parks have proven to be wonderful places to stay. Also, homeowners can choose to either own or rent the land on which their homes sit.
In fact, about 75% of these homes are placed on private property, while 25% are in mobile home communities where owners lease the space.
If you choose to live in a mobile home community, you won't have to worry about trash removal, snow plowing, lawn maintenance, and other on-site repair works.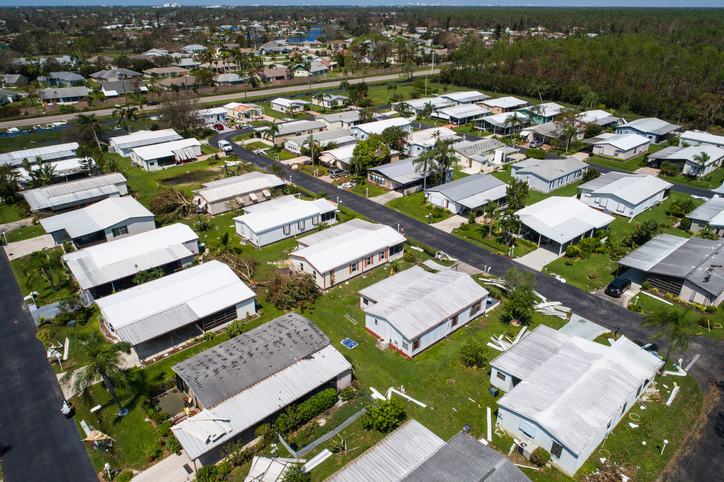 Most of the mobile home communities are secure and well guarded. In some areas, park owners have even installed security features, like cameras. You'll also get a chance to enjoy organized social activities, such as fitness centers, walking trails, tennis courts, pools, and golf courses.
Many mobile home parks are beautifully landscaped and designed with many common areas.
Appreciation in Value
Many people have always thought that manufactured homes can never increase in value. They think that these homes depreciate over time.
What they don't know is that a manufactured home can be just like any other home.
When the home is well built and maintained, it'll appreciate just like a site-built home.
With that said, the value of a manufactured housing unit depends on various factors, including:
●       Inflation
●       Local housing market
●       Home's initial price
●       Local community
●       Age of the mobile home
●       Location of the mobile home
●       Home's overall condition
Studies and research have also shown that manufactured homes have a limited impact on the property's value.
They Come with a Warranty
When you buy a home, you want to invest in a unit that is easy to fix if something goes wrong.
The good news is that most manufactured homes are designed for durability. Even if something goes wrong in such a home, you're likely to get a one-year warranty for them from the manufacturer.
There is even a separate warranty for siding, faucets, doors, windows, and other appliances.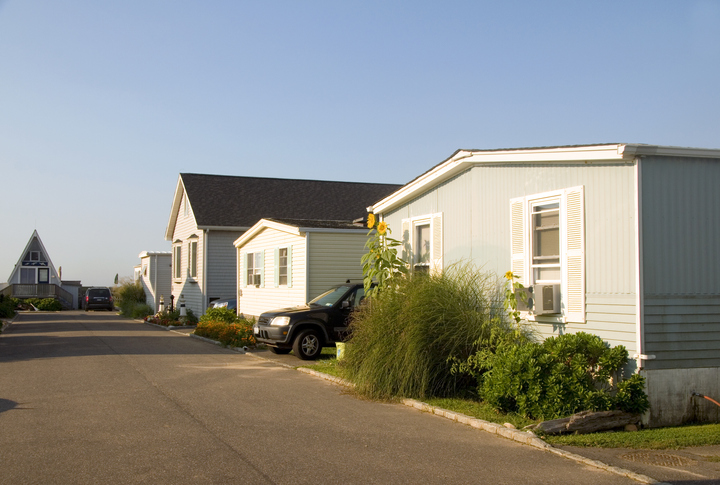 With that said, remember that while new homes come with a warranty, don't expect the same for old ones.
Before signing off on a home, ensure you can answer the questions below:
What will the warranty cover?
How long will the warranty last?
What will void the warranty?
Does the builder, installer, or retailer perform warranty work, or is it shared between the parties involved?
Will the warranty become null and void if the installation site isn't well prepared?
You need to ensure that you get a copy of the full warranty and not a summary document. If the warranty requires a renewal, ensure you keep it up to date.
States Where Manufactured Homes are on the Rise
There are states within the USA that have seen a rise in mobile homes. Let's go through some of them below:
Michigan
The state of Michigan has seen an increase within the last ten years. You'll never miss a manufactured home in any of the top cities or towns in Michigan.
Construction Coverage calculated the change in annual manufactured housing shipments between 2014 and 2019 and the 5–year change in new manufactured housing units in the state stood at 88.5%. The rate is higher than the change in new single family site–built units, which stood at 18.1%.
In Michigan, mobile homes are developed closer to social amenities. They also comply with safety requirements.
Like in most places, the price is more affordable for a mobile home compared to traditional house options in Michigan.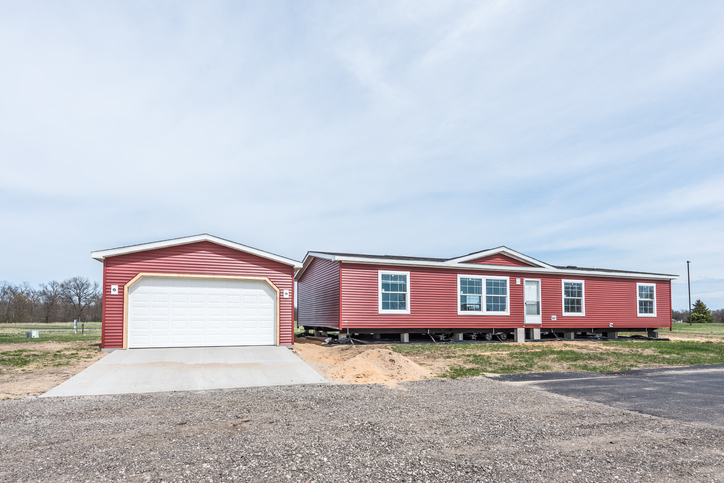 Nevada
Nevada is another state where you can rent or buy quality mobile homes at an affordable rate. Manufactured homes in this state have been on the upward trend for years now.
For instance, the state experienced a 5–year change in new manufactured homes of 301%! This is higher compared to a 47.3% 5–year change in single family stick–built homes.
Nevada also has about 6.9% of the share of existing single family homes that are manufactured.
Wisconsin
If you're looking for a state with the best mobile homes, Wisconsin is the place to be. This state has seen a rise in manufactured housing units over the past ten years.
For instance, there has been a 5–year change of about 152.7% in manufactured home units. The change is greater than that for single family stick–built homes, which stands at 31.6%.
The share of existing single family homes in Wisconsin stands at 3.8%.
There are still other notable states where you can consider having a mobile home, including:
Indiana: The share of existing single family homes here is 5.5%
Kansas: The share of existing single family homes here is 4.7%
Georgia: The share of existing single family homes here is 9.9%
New Jersey: The share of existing single family homes here is 1.3%
North Carolina: The share of existing single family homes here is 14.5%
South Carolina: The share of existing single family homes here is 18.3%
Conclusion
Manufactured homes are slowly becoming the next big thing in the real estate industry for many Americans.
Such homes offer flexibility in design and features, are compact, and are developed around safety codes. All these are available without eating into your lifestyle choices or burdening you with loans.
Manufactured homes also offer millennials an opportunity to avoid the resource and time-consuming associated with home building and provide them with something that follows the modern trends. Renting or buying a mobile home is now a respectable and practical financial choice.
With big investors getting into the segment and communities increasing their security features, manufactured housing units are expected to push past traditional home options sooner rather than later.