We have come up with a collection of reasons outlining exactly why downsizing to move to live in a mobile home is still most definitely a smart housing choice that you will not regret!
From young adults, to couples, to families, to individuals in retirement, downsizing to lease or buy a home in a mobile home park is a brilliant way for anyone of any age to live a serene and, less stress-filled, simpler way of life.
Save yourself money through mobile home living!
Downsizing and moving to manufactured home communities is certainly a much more affordable option financially than living in a traditional built home.
Even though renting or buying a traditional stick built home may seem like a good idea, it can definitely be extremely pricey. A traditional site-built home still costs on average $379,500 in the USA. Downsizing to move to a manufactured home is a much less expensive option. These homes offer a far better value for money per square foot of living space than traditional homes.
Financing the mortgage payments per month for traditional homes costs significantly more money, meaning that you have to dip a lot deeper into your savings every month than you need to for monthly mortgage payments when you buy or lease a manufactured home.
For those aspiring for manufactured homeownership, mobile home living often offers residents the option of chattel loan mortgage payments as a way of financing the purchase of these homes. Chattel loans are more affordable as they require lower down payments and allow those taking out the loan the opportunity to pay it off within a much shorter period of time. So, the chattel loans enable people to become homeowners a lot faster than they would through paying traditional mortgage payments per month.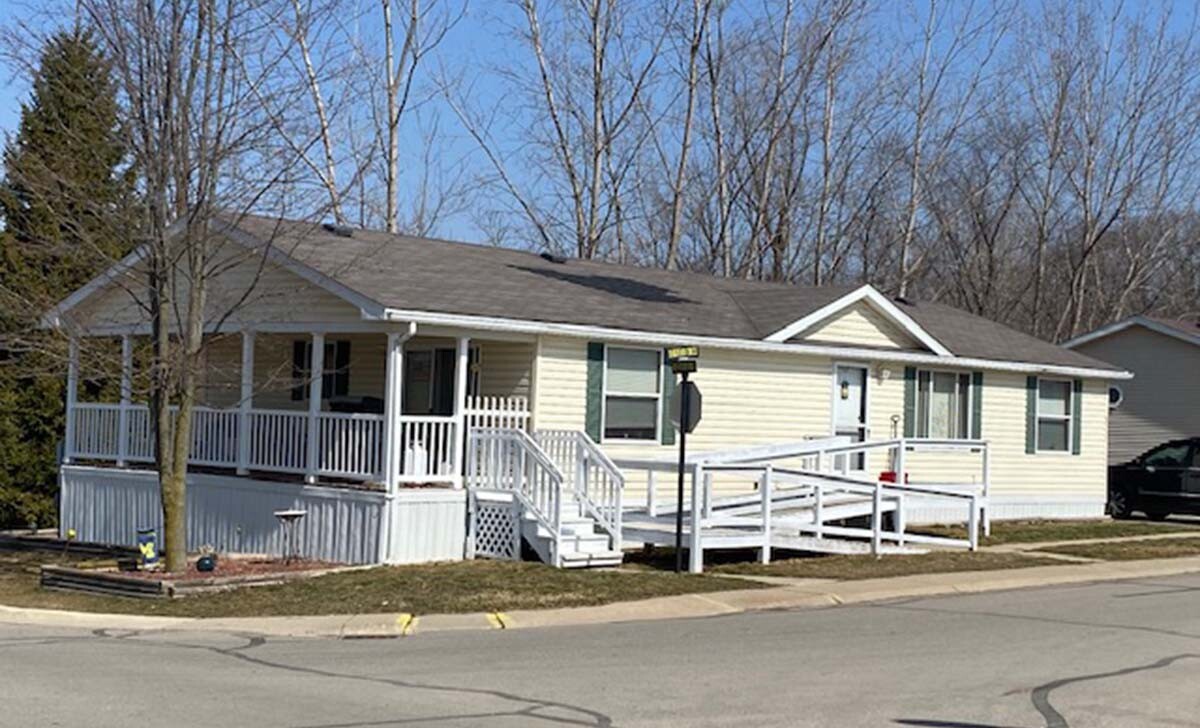 Downsizing and choosing to go and live in manufactured home communities is a fantastic option to take advantage of during your retirement years
Moving to go and live in a community is an ideal option for those in retirement that are downsizing and looking to move to a significantly smaller sized living space.
Many communities are age restricted for those aged 55+, targeting individuals in retirement as residents and their key target audience and customer base. Choosing to live in manufactured home communities is beneficial for individuals in retirement as it costs less and enables them to save more money and free up more of their retirement funds. This way they can relax and enjoy life in retirement. Some mobile parks even have a swimming pool, giving residents the pleasant opportunity to go and soak in the rays in the sunlit swimming pool during the summer months.
Another key benefit for individuals living in manufactured homes during their retirement is that they are one storey accessible housing properties. It is common in traditionally stick built homes for elderly people with mobility issues to experience problems around the house, particularly when faced daily with having to use steep long winding stairs. Thankfully, nearly all manufactured homes are one storey high, so there are no windy stairs. Many homes are also built to be step free and wheelchair accessible, which may come useful should residents later in their retirement require the use of a wheelchair.
You are only retired once! We recommend taking full advantage of your years during retirement, and downsizing to go and live in a community is a smart choice to achieve that.
Manufactured homes are particularly useful in helping young first-time buyers in their path towards home ownership
Downsizing and moving to a manufactured home is a brilliant and affordable opportunity.
In the current economic climate, it is rather difficult for young adults (18-30 year olds) to afford to buy traditional homes, and the mortgage payments that come along with them. Therefore, downsizing to a manufactured home is an ideal opportunity for younger people to successfully get themselves onto the property ladder and become home owners! Why should you have to wait until you are well into your 40s to have the stability of proudly owning your own home?
How to find your ideal home, and how young buyers can afford to buy manufactured homes
We recommend contacting a mobile home dealership and finding a home which suits you and/or your family's needs. Then look for a welcoming mobile home park in a suitable location of your choice. Alternatively, you may decide to lease or buy one in a manufactured housing community, which is owned by the mobile home park itself. This way, you avoid the need to search for a home from an independent dealership and transport it to a plot of land or a community site.
Those aspiring to be young home owners should read into the chattel loan payments on offer for the specific home they are interested in. You should firstly make sure you will definitely be able to afford to pay off the chattel loan payments for the home you are interested in buying.
Choosing mobile home living is a much better and more affordable option for younger people looking to get started in the property market and become homeowners. Choosing to lease one of these homes is also very clearly a less expensive option for younger 'Gen Z' renters too. The average monthly rent price for manufactured housing is lower than for traditional stick built homes.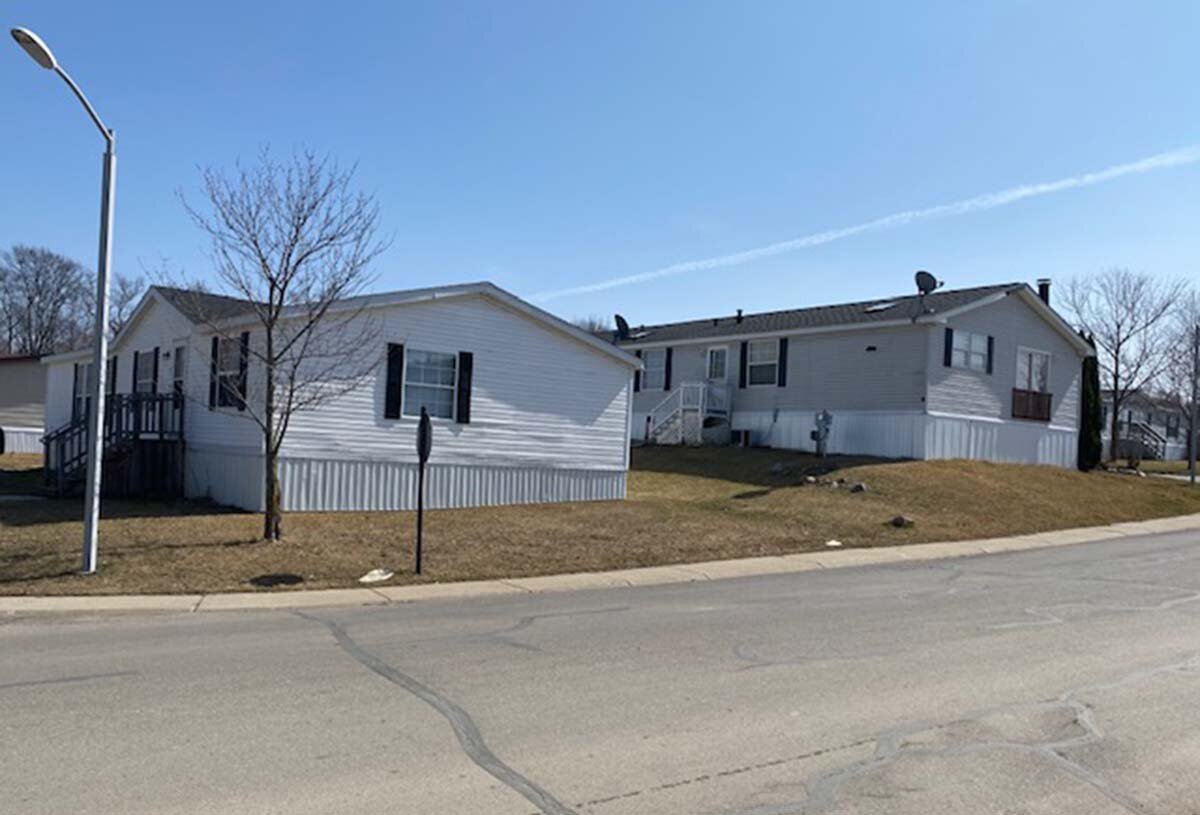 Due to mobile homes normally being smaller sized living spaces, in terms of square foot, there is far less maintenance work to spend your money on when downsizing to live in manufactured housing
Top quality manufactured homes rarely ever cost above $100,000 to buy. In this way, manufactured housing ownership is significantly cheaper than buying a traditional home.
We seriously recommend that young people look at the homes available on the market, as well as looking through various mobile home parks, and see what they offer residents. You will find that overall, it costs a lot less to live in one of these homes than in a traditional one.
Mobile home parks have a sociable and community-focussed feel to them
Manufactured home communities offer its residents a vibrant social life and the opportunity to make strong long-lasting bonds of friendship with neighbors. Many mobile home parks host social events and purposely have communal spaces on offer such as a clubhouse, a swimming pool, and outdoor picnic areas where residents can connect and socialize together.
Residents in communities truly look after one another, which creates a fantastic friendly community centered experience where people can feel safe in their living environment.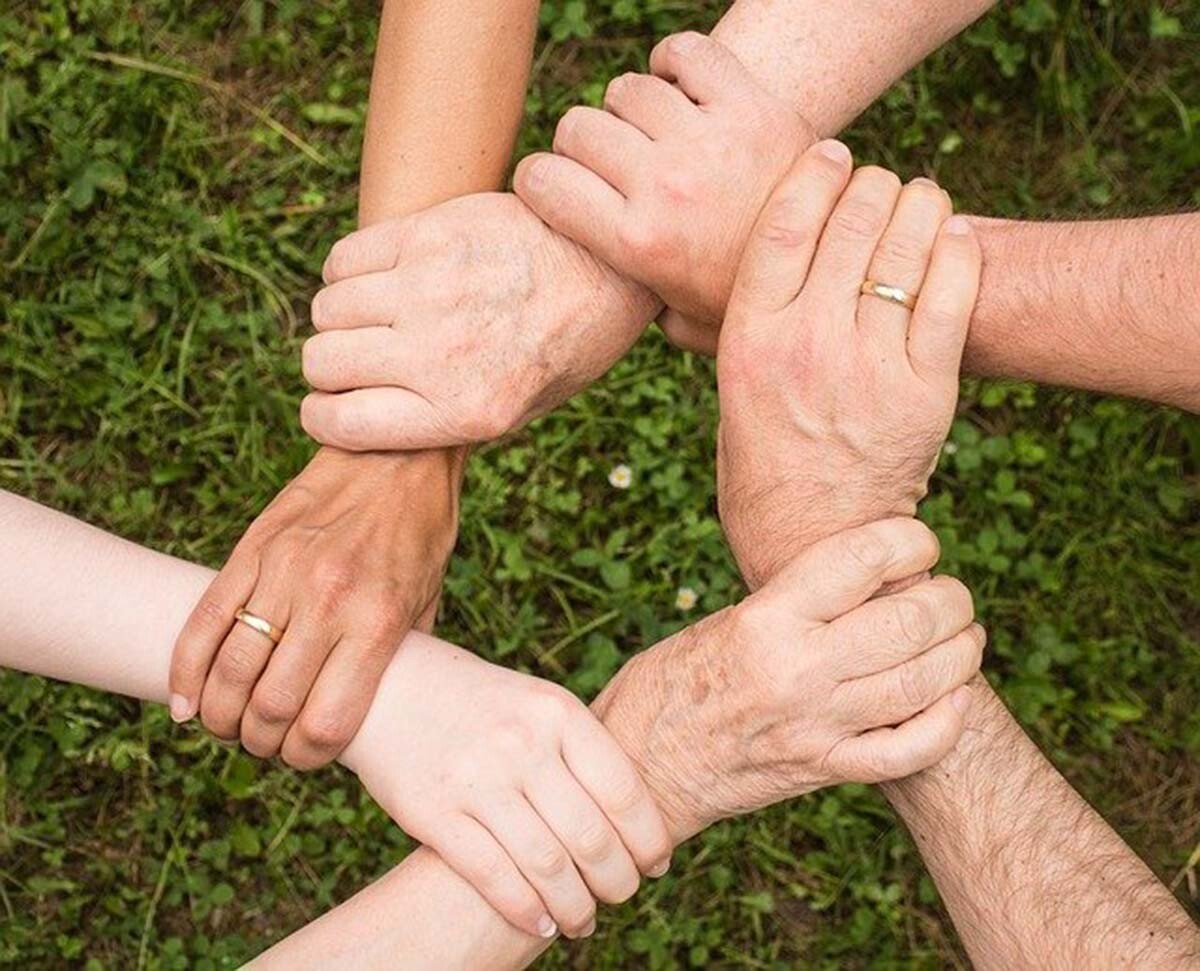 Thanks to helpful on-site maintenance teams ready to assist with any of the residents' concerns, living in communities are a more hassle free way of life
On-site maintenance teams are a godsend for residents and come in very handy. They simply take a lot of the stress away from residents! They ensure all of the on-site community facilities (such as swimming pool, clubhouses, outdoor picnic areas, playgrounds, barbeque areas, etc.) work reliably, are well-maintained and readily available for residents to use and enjoy.
The mobile home park's maintenance service will also ensure the residents' safety on the site. Many parks have security gates that close at night, security devices in operation such as CCTV, and guests are required to sign in upon arrival. Residents are also given secure access such as fobs and secure keys to the mobile park. Living in a community is safe and relatively stress free!
Mobile home communities are often fortunately situated in ideally placed locations for residents
Manufactured home communities are often situated on land in conveniently placed locations, close to practical vital local amenities such as schools, grocery stores, restaurants, and so on. Many parks are in picturesque idyllic locations and found on land with a country park, or a beautiful scenic lake or river, for residents to gaze over and admire. Are you a lover of nature? Then moving to a mobile home park may be an ideal fit for you, allowing you to live in a setting surrounded by nature and greenery.
Double wide and single wide manufactured homes are built to very high-quality standards!
When downsizing to live in one of these homes, building quality is certainly not spared!
Double wide homes are built to be larger in square foot size and to accommodate families. In terms of the quality of mobile homes, we do recommend researching lots of different homes on offer from dealerships on the market.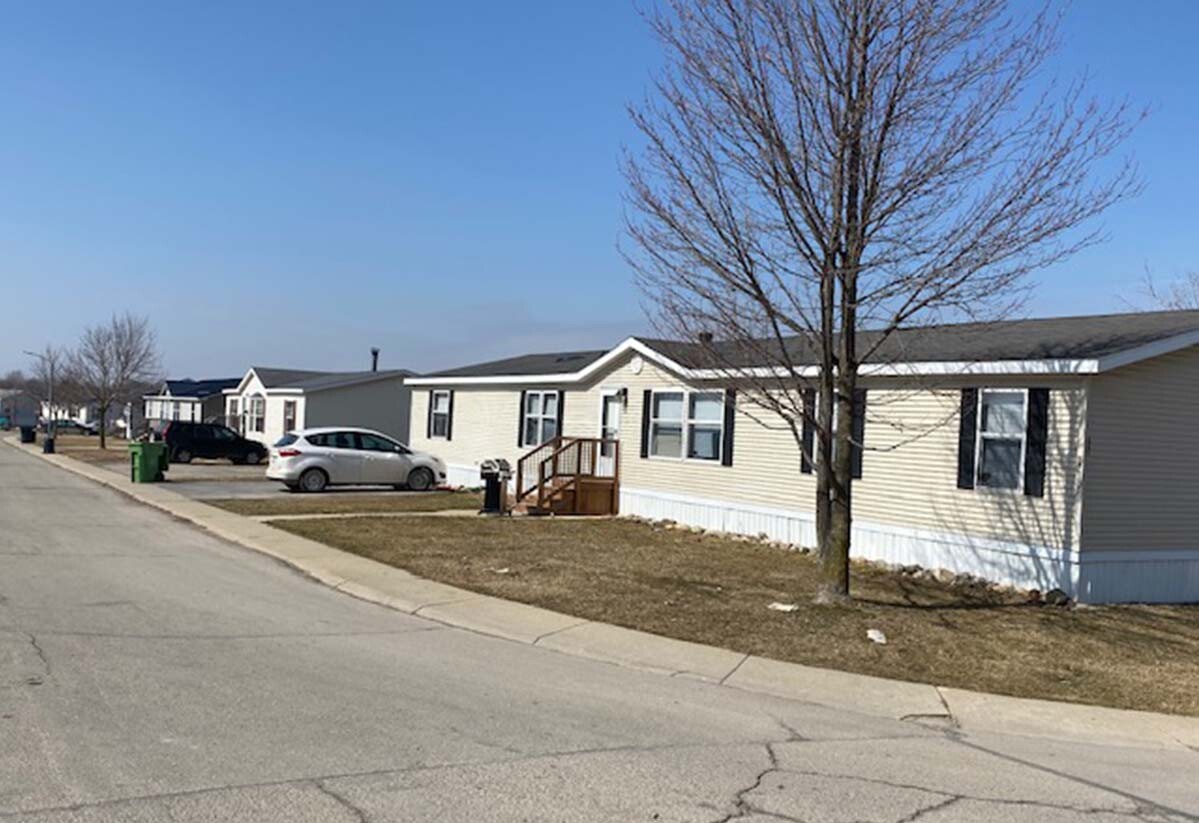 You may be surprised to learn that in fact the quality of built mobile homes is often equal or better than traditional stick built homes. Mobile homes are able to offer their residents top quality granite kitchen countertops, custom cabinetry, secure beams, stylish elegant contemporary en suite bathrooms, spacious master bedrooms with modern design features, and so much more.
Single wide homes may be a more suitable size for couples or individuals living alone.
The U.S. Department of Housing and Urban Development (HUD) has high standards in order to control the quality of manufactured homes, which new manufactured homes must meet and adhere to when they are built. Manufactured homes' heating and air conditioning systems, fire safety, plumbing, electrical appliances, construction, and  transportation, must all be quality controlled and meet the HUD code standards.
In terms of the risk of damage to these homes from extreme weather conditions, you need fear not as it is required under the wind safety standards of the Department of Housing and Urban Developments that manufacturers, when building manufactured homes, must take into account extreme weather found in specific geographic regions! Therefore, your home can be built to potentially be able to withstand a hurricane, and they can be anchored to the ground for extra safety if necessary
Living in a mobile home community allows you to become a minimalist and follow a much simpler way of life!
Living in a manufactured home community gives you the option to get up and leave with more ease than living in a traditional home does.
When living in a park, you may, after some time, discover another park that suits you better and decide to move to a different community. Getting up and leaving a mobile home park is rather simple, and you may even be able to bring your home with you to your new community on a specialized transportation vehicle.
In general, mobile home living, whether you decide to lease or purchase one, is a simpler way of life! You need not worry about finding a water or gas supplier for your home, for example, your mobile home park can provide that and has it covered for you!
You can choose to lease or buy a home, whichever option suits you best!
You can either:
Buy a mobile home and the real estate that it lies on
OR
Buy the mobile home, and lease the land it is located on, from a mobile home community
OR
Lease a mobile home and the land the home is on from a real estate agent or a mobile home community
You have the freedom to choose between whether you wish to buy or rent a mobile home, and there are pros and cons to both choices. If you cannot afford the payments per month to buy a home and become a homeowner, you may decide to rent instead.
Bear in mind, however, that if you have a bruised credit score or a string of poor references from a former landlord, you may unfortunately not be eligible to rent a home at a mobile home community.
Our top recommendation for an ideal community to move to – Tyrone Woods Manufactured Home Community
Our top pick of communities is Tyrone Woods Manufactured Home Community! This manufactured home community is conveniently located in the countryside surroundings of Fenton, Michigan, a 60-minute drive from the city of Detroit MI. In this splendid manufactured home community you have the option to purchase or rent one of their luxurious modern customizable manufactured homes.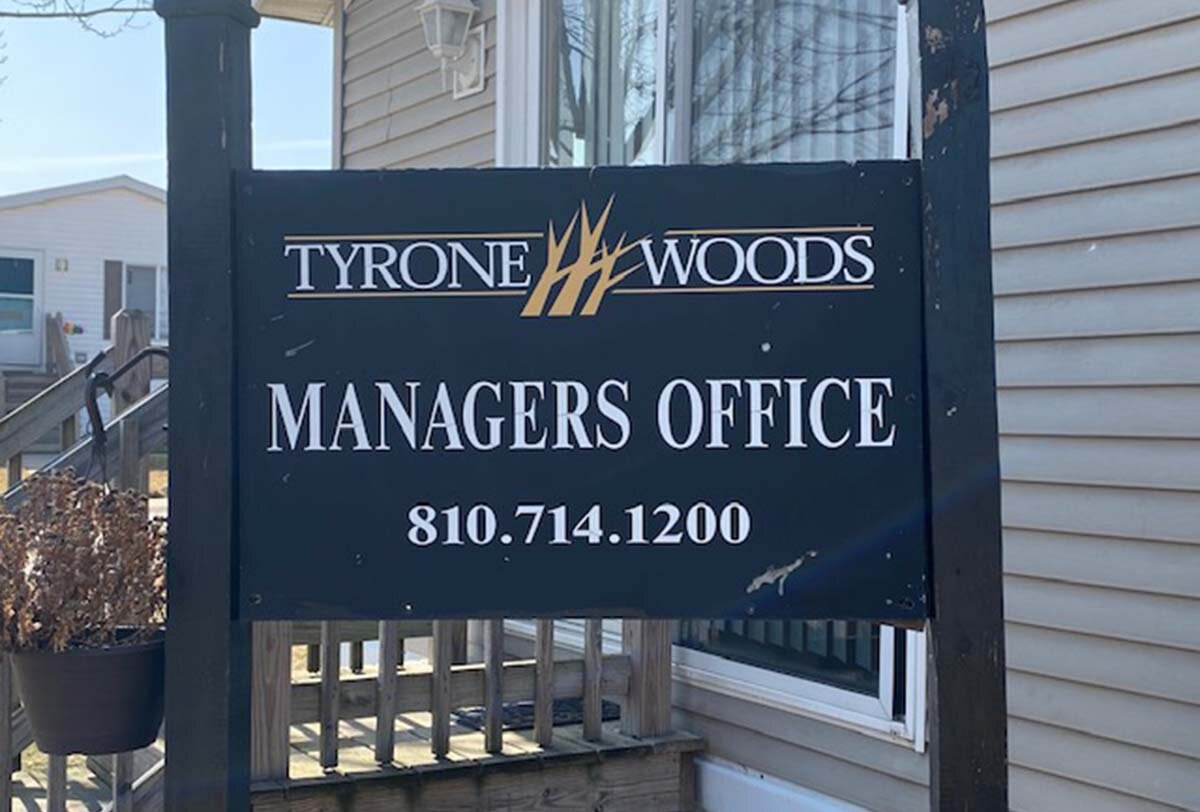 Buying a manufactured home at Tyrone Woods Manufactured Home Community will also not break your bank! Buying a premium quality 3 beds 2 baths manufactured home only costs a reasonable $30,000 to $50,000 at Tyrone Woods Manufactured Home Community! Which is much cheaper than buying a traditional home and having to pay off the costly mortgage payments per month.
Fenton MI is without a doubt a magnificent community to live in with plenty of things for local residents to see and do. Fenton MI is a leafy neighborhood with an impressive array of nine major public parks to enjoy. For history buffs, there is the A.J. Phillips Fenton museum to visit, which is home to the records of the history of Fenton, and hosts vintage equipment, old military hardware and old photographs commemorating the U.S. Civil War. Fenton is also a family-friendly neighborhood with many opportunities for families to take advantage of. There is a range of reputable well rated schools on offer for children and youngsters in the local area.
Do not miss out on the opportunity to downsize and live in this dream manufactured home community. Whether you are a couple, living on your own, or a family, Tyrone Woods Manufactured Home Community has a variety of properties available of varying sizes, which will cater to your housing needs and preferences.
Downsizing To A Mobile Home
Overall, downsizing to move and live in a manufactured home situated on a plot of land in a mobile home community can certainly be a wonderful and financially wise life decision. Remember to do extensive research into the manufactured home you want to buy or lease, as well as plenty of background research into manufactured home communities and what they can offer residents in terms of community amenities, parking spaces, social activities/events on site, on site security, and so on. Also, you should make sure that the manufactured housing you are looking to buy or lease meets manufactured housing quality control standards.