You are just a small spot in comparison to the entire world. Yet, when you sit to think about the perfect location to live in, you are left behind with only a handful of options. Tyrone Township is definitely worth a spot on this list!
Today, we will tell you about only five of the numerous reasons why you need to live in Tyrone Township. By the end of this post, you will know why this place deserves to be among the best in Michigan.
Tyrone Township, MI
Tyrone Township is located on the northeastern corner of Livingston County, Michigan, and is just on the border where the northern part of Genesee County, Michigan starts. Here, Fenton, MI is one of the main areas where the population of Tyrone Township is facilitated. On the other side, the eastern border of Oakland County, Michigan touches the township.
Population and Area
The population of this civil township was last recorded in 2018 when it was 10,476. Back in the 2000 how good the area is to live in.census, Tyrone Township was home to only 8,459 people. This huge jump in the population is proof of
It is spread out over 95.5 km with an elevation of 289 meters above sea level.
5 Reasons Why You Should Move to Tyrone Township, MI
The location and environment of Tyrone Township make it an unmatched place to live in. It is well within reach of two neighboring counties, which allows the population of this township to explore many neighboring areas.
Here are five reasons that make this place so loveable:
1. No Compromise on Quality of Education
Whether you have a family or plan on having one, a primary concern is education opportunities. You want to move to a place where you and your kids won't feel left behind. This is also a major convincing point for students who want to shift to a city where they can complete their education, and then settle for good.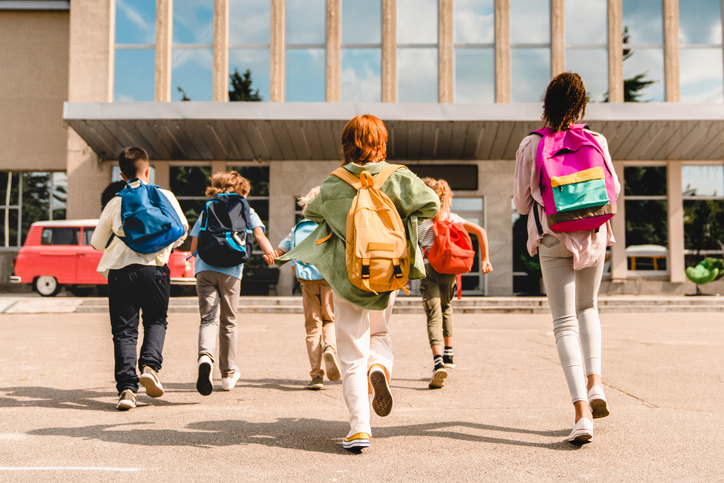 Remember one thing, all of Michigan offers the best educational facilities. The same goes for Tyrone Township of Livingston County where you have access to the best Fenton, MI schools..
Public and Private School Options
Not everyone wants to send their kids to a public school. Similarly, not everyone can afford a private school. Nonetheless, the most decisive factor is the quality of education. Luckily, there are the best options available in both categories. All of these schools offer a recognized high school diploma with lifelong skills.
Here is a list of some of the top options that you will find in the township:
Fenton Area Public Schools Administration
Fenton High School
State Road Elementary School
AGS Middle School
Lake Fenton
Fenton Senior High School
John The Evangelist Catholic School
Scholarship Opportunities
You will find student scholarships pretty much in every institute of Livingston County, Michigan, but what makes this township unique is that this opportunity is available for the seniors too.
No matter how old you get, there is always something you can learn. Keeping this in mind, Mott College offers senior scholarships for people aged 60 or older. You can learn a new skill and develop new interests, so who says an old dog can't learn new tricks?
2. Top–Notch Living Spaces for All Budgets
If you really want to live in Michigan, but have a tight budget for apartments and rentals, you should look at some options in Tyrone Township.
This is the place where there are decent options for all budgets. Whether you are interested in buying your own property, renting an apartment, or getting a mobile trailer home, all the options are easily available. The quality of every household, apartment, and mobile home is more than you would expect in the price.
Mobile Homes
Fenton is among the top places to go to if you want to buy mobile homes for sale in Michigan. A mobile home gives you the luxury to explore and live in any city you want without the commitment. Feel free to hop from one city to the other and live your best life!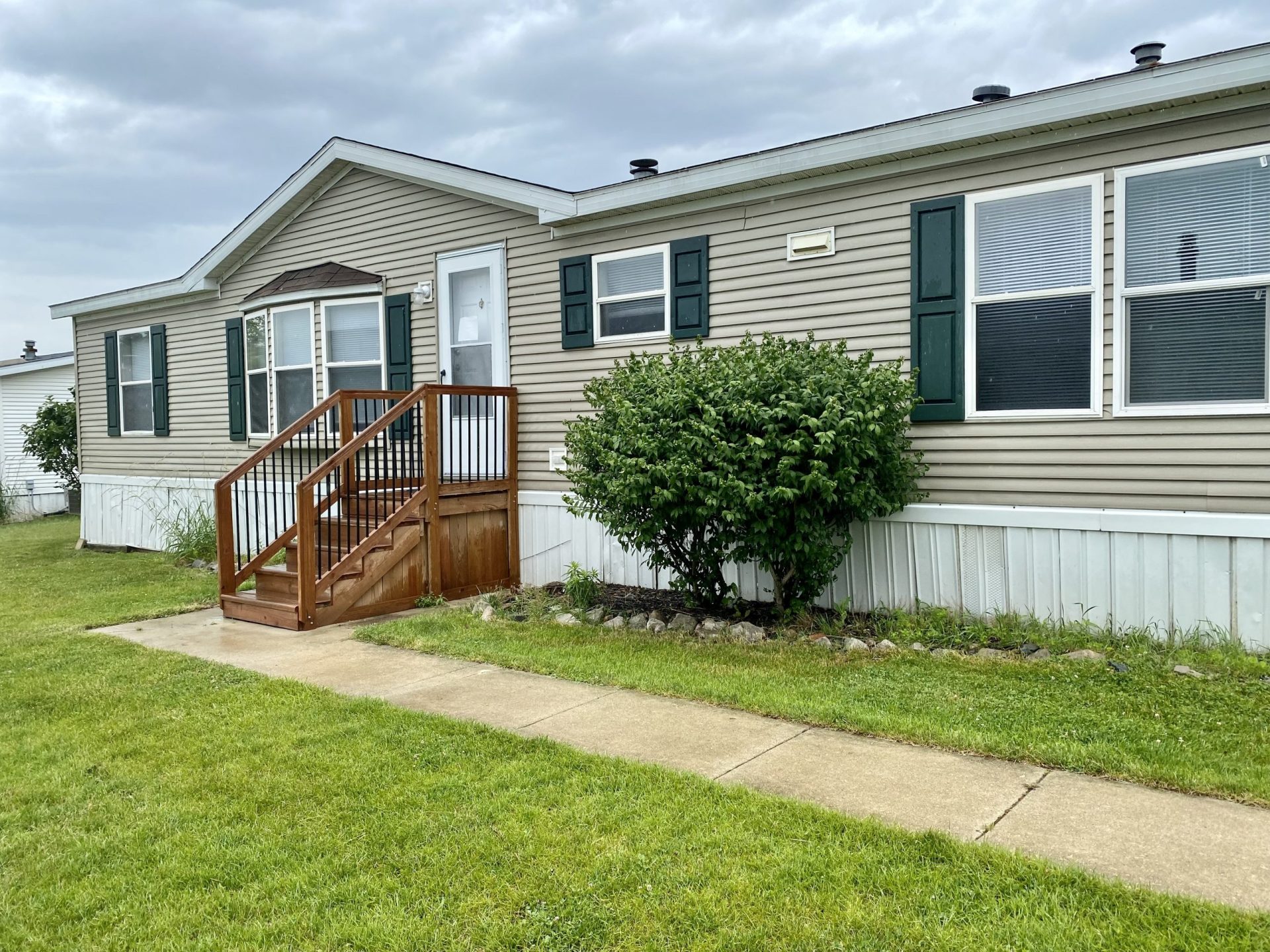 3. Variety of Activities and Entertainment Options
One thing is for sure, you won't live a boring life in Tyrone Township. You can head out to one of the many amazing public parks in Fenton, MI to get some fresh air. If you are a fitness enthusiast, you have plenty of sports centers to join. There is also no limit on the options for shopping in Fenton, MI either. Moreover, to educate yourself more on the Fenton, MI history and culture of the area, you have access to museums and art centers.
Other than all of these options, you also have all of Detroit to enjoy. From Fenton, Detroit is only about 20-minutes away, so you can get there to explore more entertainment options with ease. Plus, you have access to the entire Michigan state to enjoy if you've got time on your hands.
4. Best Restaurants within Reach
Having access to good restaurants and eateries is a vital part of life. Good food will lift your mood on bad days, help you celebrate your good days, and be a part of some of your best memories. It's a convenient way of celebration or achievements and occasions. These restaurants in Fenton, MI will offer you some of the best food in Michigan.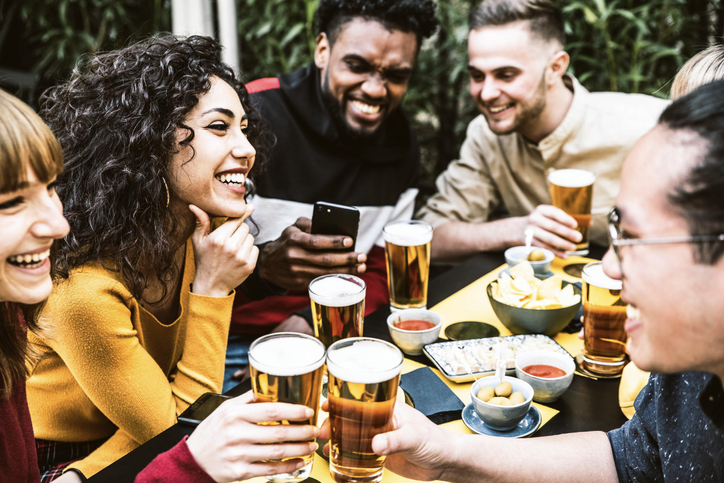 Dine–In Options
Any celebration can be incomplete without a delicious bite of your favorite food. These dine-in restaurants give you the ambience you need for a luxurious gathering with your loved ones:
The Laundry
Fenton Hotel Tavern and Grille
Cancun Mexican Restaurant and Cantina
Fenton Fire Hall
Take–Out and Delivery
For a relaxed day inside your beloved household, you can get your comfort food from these best take-out and delivery restaurants:
Lucky's Steak House
Bangkok Peppers Too
Burger King
Boston's Restaurant and Sports Bar
Andiamo Fenton
Ice Cream Spots
What is a good meal if it doesn't end with a delicious dessert? These ice cream places in Fenton, MI are some of the best in the township:
Ice Cream Garage
The Scoop of Fenton
Pumphouse Custard
Uncle Ray's Dairyland
5. Secure Living Environment
Despite being the last of the five reasons, living in a place that provides a sense of security is something that can turn your decision around completely. Any place can be the most affordable and exactly out of a Hollywood movie, but can also be unsuitable for living in due to the security risks.
Luckily, Tyrone Township won't disappoint you in this category because Fenton, MI is safe. It is on a pretty average scale if you compare the crime rate of Fenton to other nearby cities. Tyrone Township, Michigan is without question a safe place for all of its residents.
Here are some additional security and safety advantages you will get in the city:
Safety Program
The entire Tyrone Township population has access to Smart911, which is a safety program and the residents give information about their household to the service. This information is used to help any member of the household in times of an emergency.
More importantly, all the information you provide on this platform is completely private, and it is only seen by the service providers when you call for help. You can sign up for this safety service on www.smart911.com.
Fire Protection
There is an ISO certified fire protection program for everyone located in the township. The City of Fenton Fire Department offers help in case of any fire emergency.
Property Fraud
A great relief of buying property in Tyrone Township is that you are guaranteed safety against property fraud. Most of the time, property fraud is not caught for years. It then takes more time before the authorities take action.
That is not what you will experience in this city. A local service called Property Fraud Alert keeps you in the loop of any ongoing fraud under your name.
Road Complaints and Vehicle Registration
In this city, you are ensured the best living standards without any hassle whatsoever. For instance, all public roads are well-maintained. If you have a complaint in this regard, you can call the Livingston County Road Commission. Besides, they also cover any damages caused by road commission equipment.
To support this maintenance, you should ensure that your vehicle is registered to the right county. A lot of the vehicles of Tyrone Township are registered under Genesee County instead of Livingston County. Call the Secretary of State's office to get this issue fixed in order to continue availing the amazing services offered in your city.
Garbage Disposal
There is a proper recycling and garbage disposal system to keep the city in its cleanest form for its entire population. There are designated locations for disposing of recycling trash, garbage, and unused medications. The organized system is unlike anything you've ever experienced before.
The Takeaway
With all the aforementioned reasons, it is clear why this township is one of the best places in Michigan to opt for. You can move here alone or with your family to live your best life. All the basic necessities, and much more, are easily accessible for every household of this township in Livingston County.
So, without fretting anymore, you should start looking for rentals in Fenton, MI. You can move here to start your life with the best opportunities, environment, and facilities.