A manufactured home is a great form of alternative housing. If you get a ready-made one or even a used manufactured home, the price could be much lower than that of a traditional home.
However, it is understandable that a homeowner wants to have their personal touch when it comes to a home's interior and exterior. Fortunately, there are several customization options when it comes to manufactured or modular homes.
Can You Customize a Manufactured Home?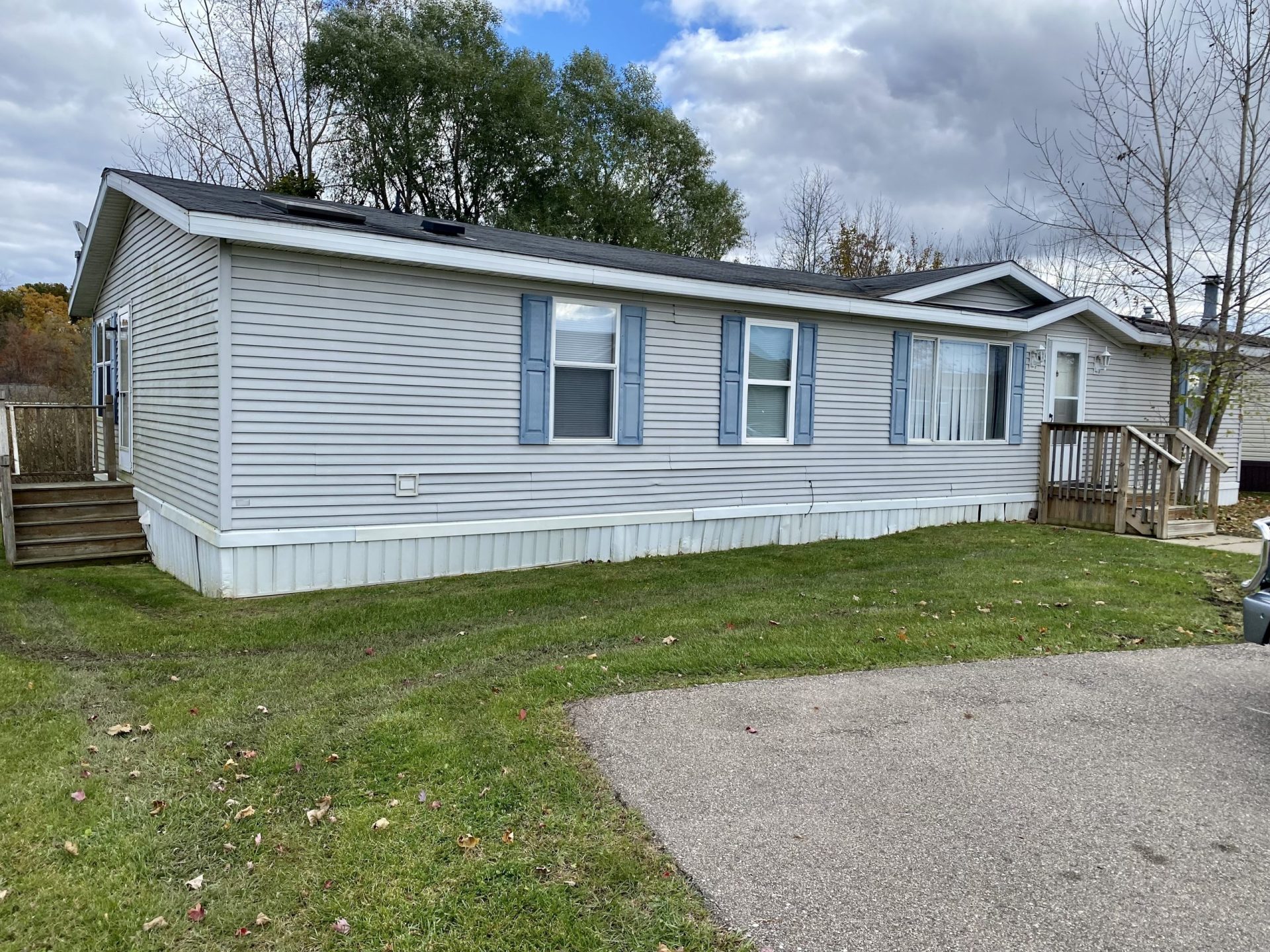 While manufactured homes do have somewhat similar floor plans, Tyrone Woods Manufactured Home Community offers some variety in this regard. If you have your own mobile home, it is possible to try out customization options such as taller roof pitches, room dividers, modern faucets, decorative posts, and your preferred architectural themes, like adding your very own logo design.
The changes can be major or minor, but the end goal is to have your dream home in place. You might even be able to tweak the floor plan with the right equipment and effort.
How to Customize Your Own Manufactured Home
Have you been wondering how to get a custom mobile home design? At the Tyrone Woods Manufactured Home Community, we understand how important it is to have your own custom home. Whether it is interior design or exterior design, every homeowner deserves to have a unique setting for their family life. Of course, it helps to have an idea of what to look for when buying a manufactured home.
So, how do you set about planning the customization of your modular home or manufactured home? Without further ado, let's have a look at the different aspects of making your dream home:
Interior Design: Floor Plans
The interior design options in modular homes or manufactured homes can be endless. While the floor plan is one of the first things a buyer checks out, you do not have to live with the same setup every single day. Here are just a few tweaks to consider for your custom mobile home:
Dividing up large living rooms to create different zones, such as an office space or crafting area
Relocating bedrooms
Adapting floor plans to fit the preferred exterior design
Analyzing the Floor Plans
When you are planning to buy a manufactured home or modular home, first make sure to look at every floor plan available. While there might be hundreds to choose from, you can narrow down your search by asking for the specific size you need. In case a larger floor plan has features you want in yours, ask the management if the same aspects are applicable in your required floor plan.
Customizing the Living Room
Living in manufactured homes or modular homes does not mean that you have to give up on having large gatherings. Anyone living in a manufactured home can easily host sleepovers for their children or a huge Super Bowl party every year.
Check Out Living Room Space Options
Whether you want to hang out with friends on a daily basis or need a quick change for a party, there are living room options for every occasion. Some manufactured homes in Tyrone Woods Manufactured Home Community might even have two living room spaces to accommodate large families. Just a few more customizations may include:
Wooden ceiling beams
Fireplaces
Inbuilt entertainment centers
Room dividers for immediate or temporary changes
Customizing the Kitchen
We call the kitchen the heart of every home, and there is a lot of truth in this saying. This is where the necessary cooking takes place, even if it is just heating up meals or making smoothies. When you are in a mobile home, it is possible to make the kitchen more functional and, hence, more attractive for healthy, everyday home cooking. This is good for those who love to cook or those who want to get on a healthy track and start cooking at home more.
Customization Options
Here are just a few customization options to consider for your manufactured home kitchen:
Updating your cabinets with easy to assemble options
Renovating the setup for more cabinet space and counter space
Changing the cabinet paint or finishes
Go for a larger sink or one in a different design
Changing the countertop materials for better appearance and function
Choose an attractive backsplash for behind the stove
Have a kitchen island for easier preparation or for serving and eating meals
Replace old models with new stainless steel appliances or any other theme
Customization for Bathrooms
Bathrooms are an essential feature in all manufactured homes. Customizing these will make your living experience better than before. Luckily, there is a lot of flexibility when it comes to customization options for bathrooms. Just a few examples include:
Tiled showers or glass-walled shower enclosures
Jetted tubs or Jacuzzis
Installing a vintage, claw-footed tub
Undermount or overmount sinks with vanities for more storage space
Modern faucets with materials like bronze for better aesthetic
Unique cabinet designs with various colors and textures
Upgraded ventilation systems, including vents and exhaust fans as well as windows
Exterior Design: Architectural Themes
Some mobile home owners might want to begin customizing the exterior first. After all, the exterior of any home is what you first see. Here are just a few aspects to consider while thinking about customizing the exterior of a mobile home.
Customization Options
The exterior color, which could vary according to the environment and the owner's personal taste; another influence might be what the manufactured home park allows
Changing the dormers and siding of a home can both upgrade it and make it stand out from neighboring homes
Changing the roof color or material for a better appearance or better function
A possible second story for more space to accommodate growing families
Changing the colors or design of the doors and windows (window treatments may also fall under this category)
There is a lot to do when you consider the exterior of any home, whether it is an alternative or traditional choice. Let's now discuss customization for certain exterior aspects in more detail:
A Porch or Deck
Porches are a popular addition to any American home. They add a nice, peaceful touch to any structure and can really tie a home together. You may want to go for a covered porch, a wraparound porch, or something that is open from almost every side in order to fully utilize the breeze. With a space like this, you will have a common place for socializing, hanging out with friends, or just enjoying some quality family time.
Porch Accessories
Some people might want to enjoy the porch as a place to relax and just watch the world go by. Some porch furniture is necessary in any case, but you can also consider getting a porch swing, a hammock, or a rocking chair for even more comfort.
If you are more of a private person, you can consider getting a back porch instead of a front one.
Exterior Colors
There is a wide variety of exterior colors that can help homeowners customize the style of their homes. It always helps to have experts assist in selecting colors that will be both suitable, yet a bit different from the usual stuff. An expert consultation also helps when you want a color combination to break the monotony.
What to Consider Before Customizing a Manufactured Home
Even if you own a manufactured home, keep in mind that you can't just make changes without consulting the local authorities. There are also several considerations before starting a customization project. Before you hire a contractor or start stripping rooms down, make sure you are aware of some points.
Some Considerations
The local zoning government office or manufactured homes community personnel must review the selected design and approve it
A custom modular home or mobile home can be quite expensive, especially for certain products or features
You may not always find just the right features you envision for your dream modular home or mobile home
Selling a customized mobile home can be difficult, as the new features may lower the price; here's a guide to selling a manufactured home in Michigan
It takes  a lot of effort and time to get the floor plans just right
If your modular home is in a park, the park management will have to approve your plans before anything else
After all this, you also have to consider the life expectancy of a manufactured home or modular home.
The Takeaway
When you have your own manufactured home, your natural instinct is to start thinking about making it a dream home for the long run. You may envision various styles and features, making the most out of existing floor plans for designing new ones. With modular construction and manufactured homes becoming more common, it is time we learned how to customize floor plans, interiors, exteriors, and much more.
Of course, it is not just about tweaking a floor plan and working on the immediate exterior of a manufactured home or modular home. The surrounding areas are part of what make up a dream home. Just to start with, think about whether you should get a shed for your manufactured home.