Owning a home is something most Americans strive for and begin dreaming about after landing a job that realistically has the chance of providing the funds and financing to make such a purchase.
In today's fast-paced world, we have more options than ever when purchasing homes.
Not only do you have choices about which kind of home to buy, but you can even get financing approved in 2022 simply by clicking a few buttons on your computer. Pretty crazy, right?
Manufactured housing has become more appealing to homebuyers due to lower prices, and floor plan options have begun to open, intriguing the market more than ever.
Not to mention, a long-standing negative view of manufactured homes and mobile home purchasing has already started to subside.
The question we want to cover today is whether a manufactured home can be considered a single-family home?
Can a Manufactured Home Be Considered a Single-Family Home?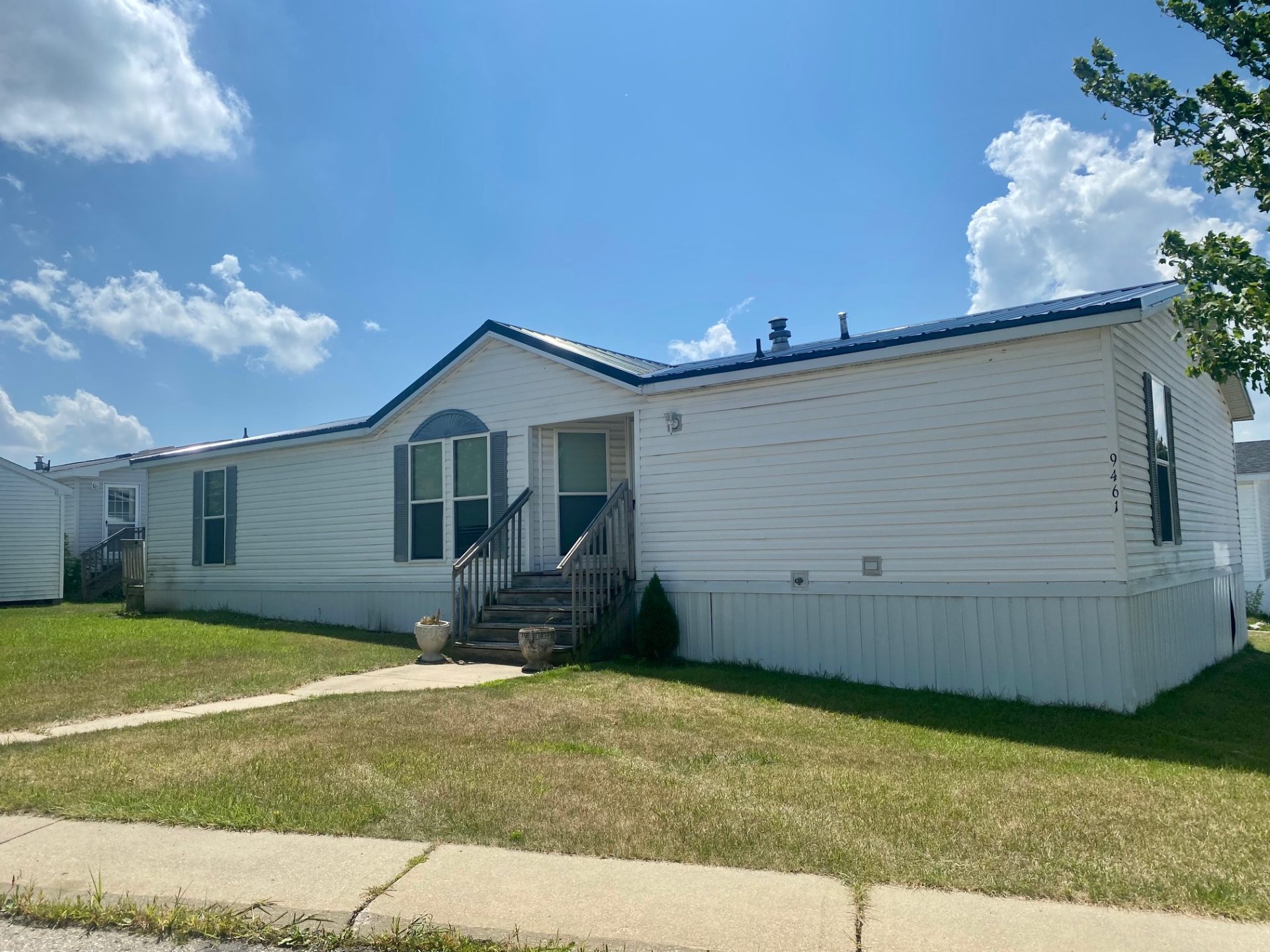 Manufactured housing has become much more attractive to the homebuying segment of the population.
Especially those who are just beginning careers and have less money for a down payment than required to purchase a single-family home.
Manufactured homes have also become much more appealing.
Some individuals may be looking to downsize because kids have moved out of the house, or perhaps they are planning retirement in a more desirable state or location. Learn why downsizing to a mobile home may be the right choice for you here.
The reasons manufactured homes have become more appealing vary depending on the buyer.
To understand if and why a manufactured home can be considered a single-family home, it is essential to understand what precisely a manufactured home is.
What is a Manufactured Home?
So, is a manufactured home a mobile home? Manufactured homes often get lumped into the same group as mobile homes. While some qualities are very similar, and the resemblance may be relatively strong, that is not quite the case.
Manufactured homes are prefabricated and assembled in factories and then shipped to the location where they will be used or where someone will reside. Often inside of communities that feature all manufactured homes.
Manufactured homes are much improved compared to mobile homes of the past.
Post-1976, (HUD) Department of Housing and Urban Development raised the standards for mobile homes, and mobile homes started being classified as manufactured homes. See HUD Code for manufactured homes.
This is the same year that VIN (Vehicle Identification Number) became a requirement for mobile homes.
It is also important to note that a manufactured home and a modular home do not follow the same codes or standards.
Modular homes must follow local, city, and state guidelines, while manufactured homes are held to the Federal (HUD) guidelines.
Simply put, before 1976, you would have considered purchasing a mobile home, but manufactured homes are the correct terminology in today's world.
Manufactured Homes: A Truly Great Option for Many
While some basic options to consider such as double-wide or single-wide homes are still at play, things have certainly changed a lot with manufactured homes, and for the better.
Manufactured housing in 2022 is beginning to look just as appealing. They have stylish designs, much like any typical single-family home (see mobile home vs. stick-built).
Nowadays, you can purchase a manufactured home with many floor plan options available to you. You can even opt for a newer, more expensive interior.
Why stop now? Choose your exterior designs, shop manufactured homes by size or square footage, and add other desirable characteristics to the house, such as metal roofing. Learn how long a roof lasts on a mobile home here.
It is all possible with manufactured homes!
Manufactured homes today also offer other desirable features that most single-family homes have.
Examples include homes with master bathrooms, full–size or walk–in closets, and good–sized front and backyards. Yard space will depend on other factors we will discuss shortly, but the point here is simple…
10-15 years ago, manufactured homes may not have carried the same unique traits you can find with single-family traditional homes. In today's world, though, they do.
Most would agree that in 2022, the differences can be hard to distinguish and that manufactured homes can offer nearly everything you can get with a traditional single-family house.
While it is certainly true that a manufactured home can be considered a single–family home, it does not come without some considerations. Considerations we believe are essential to keep in mind during your home-shopping phase.
Purchase Considerations with Manufactured Homes
Want to know what to look for when buying a manufactured home? When making a purchase on your first home or maybe your retirement home, a lot should be looked at and factored into the decision.
Some primary differences between manufactured homes and traditional houses should be considered. One of the biggest things to remember is that manufactured homes are not like mobile homes of the past. They aren't mobile, so to speak. Yes, they can be moved, but they rarely are and are typically bought and placed to remain in one spot, permanently.
Financing a Mobile Home May Be Difficult
While it is not impossible, you may find that it is more difficult to find a mortgage lender for a mobile home because it is not considered "real property." It is actually considered personal property.
Banks love "real property" and something they can use as collateral against you in the case of default.
This does not mean it can not be done, but the guidelines and requirements needed to do so may be much more stringent than purchasing a single-family home and own land.
Finding a Permanent Destination for Your Home Needs Considered
If you purchase a manufactured home, you will look for a permanent resting spot.
Think of it more like a permanent foundation for your mobile home than having the freedom to up and leave whenever you choose.
Most individuals who purchase a manufactured home will look at various manufactured home communities in their desired area.
You will want to look at an area that not only features the manufactured housing community you are looking for, but also offers recreational activities you enjoy. Learn the benefits of a manufactured home land-lease community here.
Maybe you and your family prefer an area with great dining and food, or perhaps you are looking for a place with some of the best golf. Of course, this will depend on your lifestyle, but it should not be overlooked.
As we discussed before, you may also prefer a community that offers a yard. This is especially true for younger couples looking to purchase a manufactured home to save money, but still can offer some of the biggest benefits you gain when you purchase a traditional single-family home.
Perfect Example of a Great Manufactured Home Community
Take Tyrone Woods Manufactured Home Community in Fenton, Michigan, for example.
In this community, you can enjoy all these perks and still save money purchasing mobile homes for sale in Fenton, MI.
You also have the option in Tyrone Woods to lease or purchase, making it attractive to various buyers in different financial situations.
A manufactured home community like Tyrone Woods Manufactured Home Community offers all the benefits we have discussed thus far.
In a community like this, you can choose floor plans that offer 1,500 square feet or more than 2,000 square feet.
Tyrone Woods also offers floor plans that include:
These floor plans are not common with modular homes in Michigan and offer plenty of space for your personal property.
The homes in Tyrone Woods also offer many amenities that may be desirable for a new homebuyer. This can include central air, heat, and enough yard space to include manufactured home sheds. These are things that you won't even find with some traditional single-family homes.
Clearly, manufactured homes in communities like Tyrone Woods offer tons of the same benefits you can find searching for a normal home, but will ultimately cost you less.
Other Benefits and Downsides of Manufactured Homes
Manufactured homes offer some unique benefits, but also come with a few downfalls compared to other housing options you can consider.
It is essential to have a clear understanding of your options.
Choose Features and Options Inside and Outside Your Home
Choosing your finishes and options for a manufactured home is nice. The options are much more robust today than in the past with mobile homes.
It can be built to your preferences, or you can look at current manufactured homes already for sale.
While you can technically do this with a single-family home, the process is much more streamlined with a manufactured home. Learn more about how double-wide mobile homes are built here.
Affordability and Pricing for Manufactured Homes Can Be Beneficial
One of the most significant benefits of a manufactured home is, hands down, the pricing.
Manufactured homes are much more affordable than traditional single-family homes. If you are shopping for a home on a budget, don't need a ton of living space, and have fewer individuals living in the house, a manufactured home may be a great option.
On the flip side, you need to think about the available leased-land and where you will live once you have decided on a manufactured home. Renting space will add extra costs to your home. You could always lean towards options such as finding a great manufactured home in an established community like the Tyrone Woods.
Another downfall worth mentioning is that currently, a mobile or manufactured home does not rise in value as quickly as a traditional single-family home, on average. While this would not be a big deal for those intending on living in their home forever, it could be a factor to consider if you have a short time horizon for how long you plan to live in your manufactured home. Learn how to increase the value of a manufactured home here.
Ultimately, Options are Limited with Manufactured Homes
While manufactured homes are being produced faster and more efficiently than ever, at the end of the day, you still have limited options when it comes to your home purchase.
Compared to a single-family traditional home, you will not have the same customization options.
While options are still available and you can change out finishes with higher end materials, the overall customization options are not as robust and you may have community guidelines in your area to abide by.
Final Thoughts: Manufactured Homes May Be the Perfect Purchase for You
Manufactured homes have evolved and become much better in recent years. While they do not resemble the mobile homes of the past or equate to exactly what you get from a single-family home, they certainly make for a great option to save some money and still get a great living and community.
Manufactured homes may have not had much social approval in prior years, but in today's world the demand is high for manufactured homes and the options are becoming endless.
If you are considering a move or need to shop available properties and manufactured homes, check out the homes available at Tyrone Woods Manufactured Home Community today.