Are you aware that different states require different and unique strategies for you to succeed in selling houses?
Each manufactured home is unique, and so is their location. For this reason, you need to tailor your selling strategy, depending on location, if you want to increase your chances of success. For instance, you must have your title in place.
Here, we're going to look at the secrets of selling a mobile home successfully in Michigan.
Selling a Manufactured Home in Michigan
Follow the tips below to sell a manufactured home in Michigan:
Competitive Market-Based Pricing
Every seller has an idea of the amount they would like to fetch on their mobile home. It would be the absolute best price based on the number of resources you invested in, what you think the mobile home is worth, and the amount of money you need.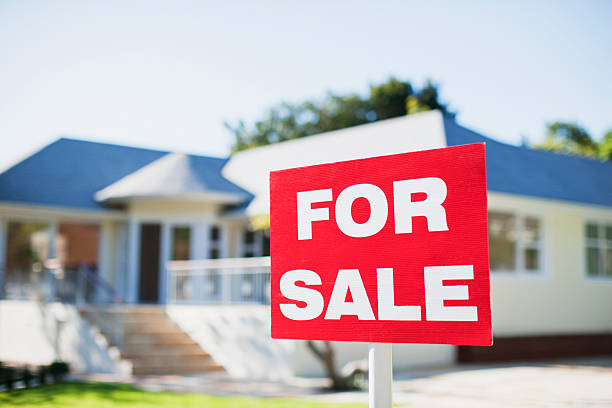 Unfortunately, your expectations might fail to match market conditions. For this reason, you should base the price of your property on the Michigan market. You'll have little success if you out-price all similar mobile homes for sale.
Factors that affect the local market include:
Interest rate
Availability
Population demographics
Time of the year
National economy
You must research the value of similar properties in Michigan. Here, it may be best if you consult a professional.
After making a comparison with other related properties, you might be surprised to find that you are charging more for your manufactured home than it's actually worth.
Local Marketing
Even though it's wise to promote mobile homes on national listings, you're likely to gain more from advertising the unit in spaces that focus on prospects that are in Michigan.
Most potential homebuyers go to specialized online listings to search for mobile homes. Additionally, the old-school strategies of real estate signs and flyers can still work effectively. You can stay up-to-date and even get free real estate flyer templates and post them on social media. These are some of the best ways to get to interested parties that are in the state of Michigan.
Rules and Regulations
Each state has laws and regulations guiding the sale of mobile homes. The rules may also vary if the home is located within a mobile home park. You should double-check the laws beforehand so that you don't get stuck later.
For you to sell your mobile home in Michigan, do the following:
You and your buyer should draw up a Bill of Sale to finalize the transaction.
You should have your mobile home title ready for the new homeowner to verify the information beforehand. A home title or property title involves the right to ownership of a home. The title is, therefore, a critical requirement and proves that the home is indeed yours.
Apart from the title, print and provide a copy of the rules and other documents to your potential buyer.
Having everything in place will inspire the confidence of potential buyers. It'll be enough proof that they are, in fact, engaging with a serious buyer.
Winter Ready
Even though the weather might be warmer, it's certain that "winter is coming."
If you've ever lived in Michigan, you know that this period of time can be very harsh. Michigan comes second on the list of all 50 states having the most brutal winters.
Generally, it means that potential buyers are likely to go for homes that are well prepared for winter. They want to stay cozy and warm no matter the temperature.
Buyers always feel reassured if the features below are in order:
Roof
Furnace
HVAC
Insulation
Fireplace
Plumbing
Our advice is to sell your mobile home during spring or summer in the state of Michigan. However, if you need to sell your mobile home during winter or autumn, ensure the house is warm and inviting.
Here, you can turn on the furnace and the heater. If possible, offer potential buyers some cookies and hot coffee as well.
Use Professional Services
It isn't easy to predetermine the best strategy that is likely to offer you the best deal. If you opt for a business-savvy approach, you must investigate the opportunities at hand.
One such approach is to employ professional services to sell a mobile home in Michigan.
Since there are many factors to consider, handling the process by yourself can be difficult. The selling process can consume a lot of your time. You also stand the chance of making mistakes that can destroy the deal.
The mobile home real estate industry is very different from that of stick-built homes. Believe it or not, you still have plenty of options to select from.
For instance, companies such as U.S. Mobile Home Pros can either find someone to buy your home, or buy the mobile home from you.
Professional services can reach a wider audience compared to if you were to do it yourself. They also have more resources. This will translate into a hassle-free and quicker finalization process.
Added Value
Value is a key term any time you wish to make a sale. You'll tire of hearing this word, but keep in mind that it'll pay off in the end.
The first step here is to have your mobile home inspected and appraised by a professional. If the appraisal doesn't offer the value you want, there are high-value upgrades you can perform to boost this amount.
Experienced sellers understand how to tailor renovations and upgrades to meet the trends in the industry of today. It is the best approach to capitalize on your potential market.
For instance, in 2019, the most searched mobile home style in Michigan was "industrial." People have fallen in love with the raw wood and metal finishes that characterize this edgy look.
High-end countertops, subtle paint colors, and classy light fixtures can be great additions to your manufactured home.
Preparation Work
If you have a plan in place, it will be easier to prepare your manufactured home for sale in Michigan. It would, therefore, help to approach your team of professionals to come up with the best plan.
After handling the necessary appraisals, inspections, and repairs, the next step is promoting your mobile home. To sell quickly, sell your mobile home to the right buyers in order to present the unit in a favorable light.
To get effective results, you should involve your agent through every process.
Paperwork
Lastly, you'll require a certificate of occupancy, mobile home title, and proof of paid taxes. Having these documents will guarantee the buyer access to the relevant financing options. It'll also make you sell your mobile home with less effort.
Mobile homes are personal property, if you sell them without the land they sit on. For this reason, the mobile home title is issued by the local DMV.
Selling these homes is, therefore, similar to selling a car. Let's break down the required documents:
Required for all Michigan real estate sales:
Two forms of ID
Copy of any addendums and purchase agreement
Bill of Sale
Closing statement
Signed Deed
Affidavit of Title (home title)
Possible additional documents:
HOA forms and guidelines
Loan payoff information
Proof of renovations or repairs
Survey affidavits or survey results
Mobile home warranty information
Mobile home inspection results
Closing disclosure
Relevant affidavits (non-foreign affidavits under the IRC 1445, name affidavits)
Correction agreement and statement
Copies of Trusts, Power of Attorney letters, or relevant Wills
Michigan disclosure forms:
Lead-based paint disclosure
Flood zone statement
Seller's property disclosure statement
The Closing Process
Unfortunately, this process comes with several expenses.
Normal costs include:
Title search: A title search involves examining records to confirm property ownership
Transfer taxes
Title insurance (for buyers): A title insurance will protect against financial loss
Mortgage repayment penalties
Loan payoff costs
The outstanding amount owed on the home
Budget at least 1–3% of your home's value in closing costs.
Final Verdict
Selling a mobile home successfully in Michigan always comes down to the efforts you put in to meet conditions that make the state's real estate market unique.
For instance, before you sell your home, you should at least do high-value upgrades to increase the home's value.
It is also required of the seller to provide a certificate of occupancy, mobile home title, proof of paid taxes, among others. We hope that you get the absolute most value from the sale of your mobile home.