Looking to make a move to Fenton city, in Genesee County, Michigan, but holding back because you know nothing about this city? If yes, then you happen to be in good company.
We understand that choosing a place to live is an incredibly crucial life decision. That is why we compiled a well-detailed list of five good reasons why you should live in Fenton, Michigan
Great Sense of Community
Initially known as Dibbleville, Fenton is a small city in Genesee County. With a population of about only 11,700 residents,  if you fancy the idea of living in a laidback community, Fenton city is the perfect place to call home. Thanks to its small population, downtown Fenton, and Fenton city as a whole, boasts a wonderful sense of community.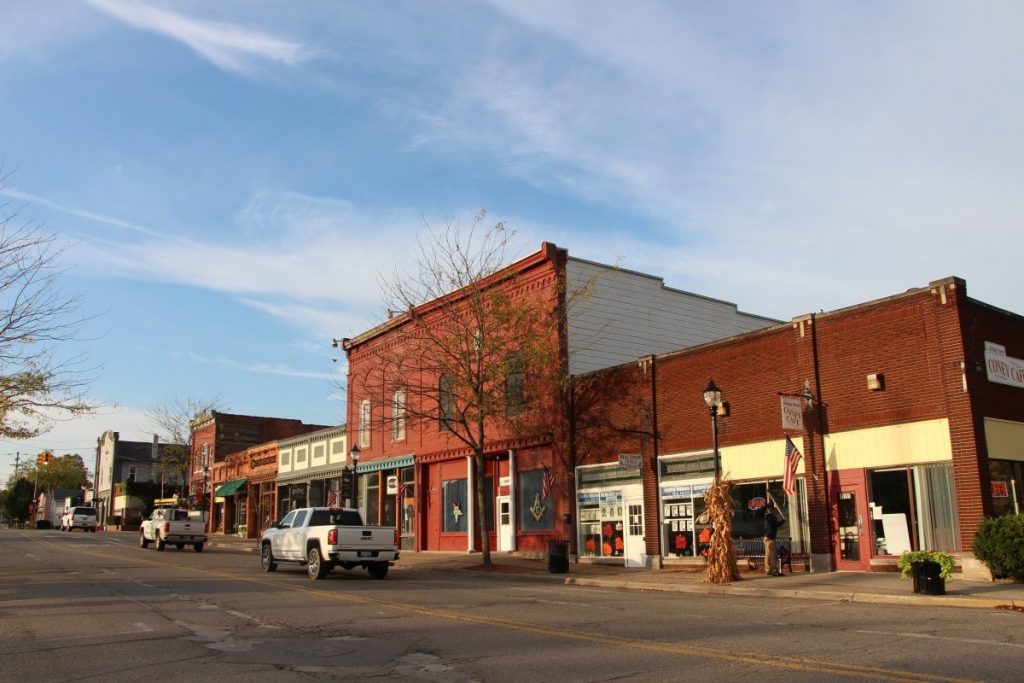 Local businesses in and around Fenton, Michigan often come together to sponsor sporting activities, and there are several hangout areas where you can spend time socializing with friendly residents. Fenton city also has a diverse selection of shops and restaurants, where you can get whatever you need and pass some time.
To maintain this great sense of community, the residents of Fenton city often hold an ice festival during the winter, a fun Catholic Church festival during fall, and two flea markets per week during the summer. Also, the Fenton, Michigan locals often come together to plant flowers in downtown Fenton during summer.
Fenton city is the kind of small-town where everyone knows everyone, people get along easy, and life is simply excellent! In a nutshell, as far as a great sense of community goes, Fenton is unrivaled.
Affordable Cost of Living
If the cost of living is one of the factors you prioritize while looking for a place to live, then Fenton is ideal. The city's cost of living is 8% lower than the national average, and it is less expensive compared to other similar cities in Michigan, such as Metro-Detroit.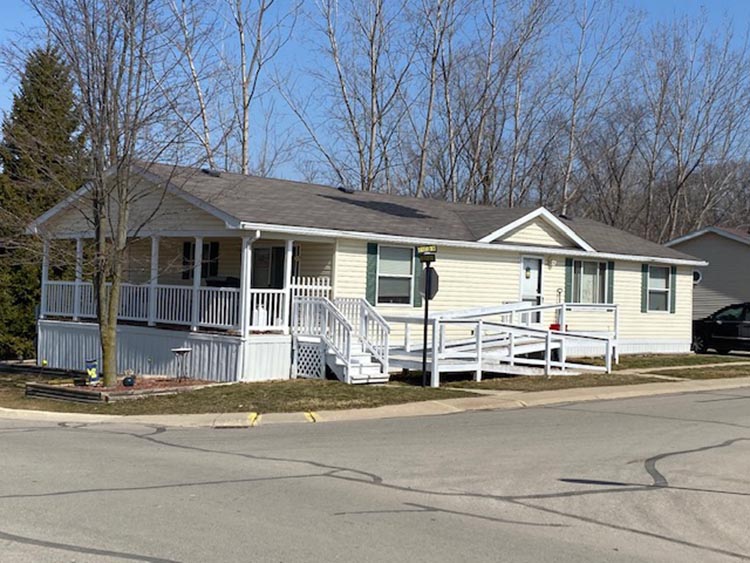 As a town with an established population of less than 15,000 people, this affordable cost of living doesn't come as a surprise. Since Fenton, Michigan is a small town on an upward growth curve, Fenton is also a great place to move and live in if you are an entrepreneur. This is because there are plenty of opportunities with less competition.
Flexible Housing Options
Fenton, in Genesee County, has incredibly flexible housing options. From the charming little Victorians spread out all over the small town, to McMansions sitting on the shores of a lake, there's a housing option for everyone. With all of that said, if you're a minimalist in search of an affordable, yet highly functional, housing option, then Fenton manufactured homes are for you.
The upside of living in a manufactured home community, like Tyrone Woods Manufactured Home Community, located at 8378 Hogan Rd, Fenton, Michigan 48430, Phone: (810) 714-1200, is that in comparison to traditional stick-built homes, these units are much more affordable.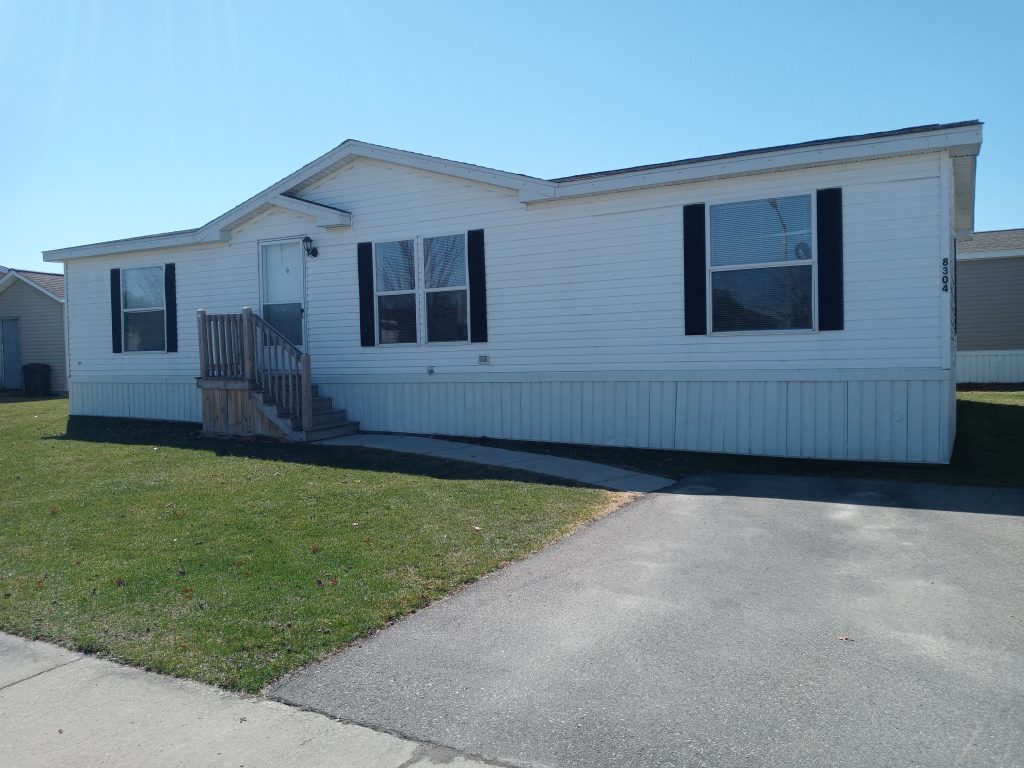 Mobile homes also come with the perks of owning an ordinary house, such as more space and more privacy. Add in the overall advantages of living in Fenton, such as great schools, low crime rates, and scenic landscapes, makes it the perfect place to settle down.
Great Education System & Low Crime Rate
If you have a family, complete with kids, or you are looking to settle down and have kids, then moving and living in Fenton is one of the best decisions you will ever make.
Why? Well, as a small, growing town, Fenton has everything you and your kids could ever need, all within a 3-mile radius. This includes excellent schools that focus on community development.
Given the great sense of community, described earlier, insecurity should be the least of your worries, as the Fenton, Michigan town has a pretty low crime level. In fact, Fenton has a crime rate that is 5% lower than the national average, and lower than most Michigan cities.  To further enhance your sense of security during the day, and at night, the town is usually properly lit.
Beautiful Town with Plenty of Natural Resources
If you are a nature lover, and have always wanted to settle down in a place that allows you to connect with Mother Nature, then you have even more reasons to live in Fenton. As part of a state that is famed for miles and miles of forests and lakes, Fenton has such an abundant natural beauty; it's tough to match.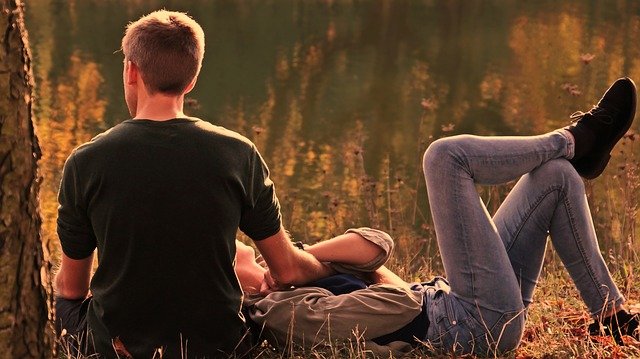 For starters, the Fenton, MI residential area itself still boasts of its historical look, hence being unique and beautiful. Besides that, Fenton is home to 58 lakes, the largest one being Lake Fenton.  Here, you, your family, and friends can fish, enjoy boat rides, swimming, and other water activities.
Also, if you have always wanted to live in a town with an array of beautiful parks, then Fenton is just the place for you, as it has over 170 acres of parks spread throughout the city. What's fascinating is that Fenton has a park right in the center of town, with the famed Shiawassee river flowing through it!
Starting Over in
Fenton, MI
Three Helpful Tips
As you have seen above, Fenton, in Genesee County, is a great place to live in. With that said, per the usual, moving to a new place, regardless of how great it might be, brings about changes to your life.
How do you adjust and thrive? By following the tips below.
1. Become a Regular
As noted earlier, Fenton is a small community where everyone knows everyone. People here are incredibly friendly and will welcome you with open arms.
To adjust to life here, don't be afraid to socialize with people. Build a small community of people you can turn to by exploring and becoming a regular at one of the coffee shops, restaurants, and/or bars.
Use every opportunity that comes your way to create friendships. For instance, don't be afraid to ask the barista at the coffee shop you've been going to what they do for fun in Fenton. Such a conversation may end with them asking you to tag along.
If you love cooking or baking, then make something for your neighbors over at the manufactured homes community or invite them for a cup of coffee. This will help you get to know people, create friendships, and lay a good foundation for your everyday life in the Fenton community.
2. Be a YES Man/Woman
As emphasized, residents of Fenton, in Genesee County, are super friendly. To get to know you, they will likely invite you to many things.
For instance, your neighbors will invite you for a cup of tea, others will offer to help you with your DIY home projects, and some will even invite you to the local bar for a beer. For the first few months, don't be uptight.
Be a YES man or woman and accept the invitations that come your way, if your schedule allows. Accepting these invitations will not only help you create friends, but also will expose you to experiences that you may like, which could help shape your life in Fenton.
In a nutshell, be open, flexible, and patient.
3. Be a Tourist
It's natural to want to blend in with the local Fenton community, as it would be in any new place, as soon as possible. That being said, instead of trying to fit in, be the Fenton tourist for the first few weeks of your stay.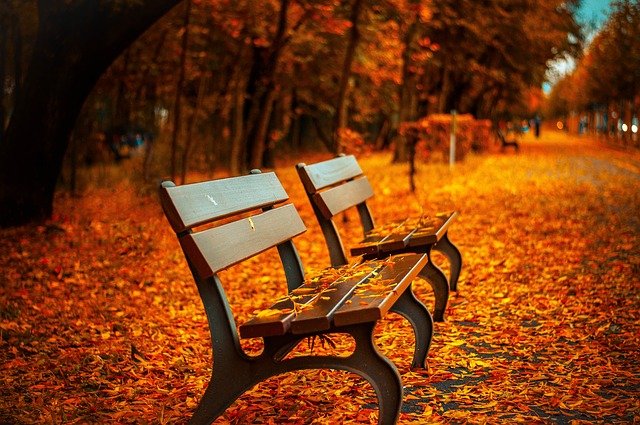 Visit the parks, take a swim at Lake Fenton, and go to different restaurants every day. In other words, take advantage of this time to learn about Fenton.
Conclusion
Fenton is a beautiful city to live in, and if you were unsure of whether to make the big move or not, now you have enough reasons to join our community. By following the tips we've provided, you'll surely have a seamless experience settling in.