You might be wondering, where is Fenton, Michigan? Fenton, Michigan, is a city in the United States established in 1834 in Genesee County. It was originally referred to as Dibbleville, after Dibble, who was one of the first settlers.
In 1837, it was platted as Fentonville by William Fenton, who served as Michigan's lieutenant-governor at some point. When it was later incorporated as a village in 1863, Fenton was adopted. At that time, Fenton closed Leroy Street and levelled its downtown buildings to allow an urban renewal plan.
Fenton, MI has faced several challenges throughout the years, including an EF2 tornado, which hit the city in 2007. The tornado even destroyed a Tractor Supply Company that was yet to be opened.
This natural disaster left the city in a state of emergency, however there were no serious injuries or fatalities. Plans to restore Fenton's old downtown were proposed in 2011.
As per the 2010 census, Fenton had a total population of 11,756. Fenton city was assimilated from Fenton Township, in Genesee County, and the two are administratively autonomous.
When you visit Fenton, you will come across many historic buildings. Let's look at what makes Fenton, MI, a unique city and why you should think about staying there.
Where Is Fenton, Michigan?
As per the US Census Bureau, Fenton covers an average of 18.13 km2 (7 Square miles). Out of this area, an average of 0.32 square miles (4.57%) is water, while 8.68 square miles island.
Several municipalities in Michigan extend to two counties, however Fenton is one of the rare cities in Michigan that spans across three.
A major part of Fenton is in Genesee County. The Genesee County section of the city represents 99.99% of the population and 98.29% of the total area.
Fenton is also very close to major nearby cities, like being only 30 minutes from Flint and Ann Arbor, and 60 minutes from Detroit and Lansing.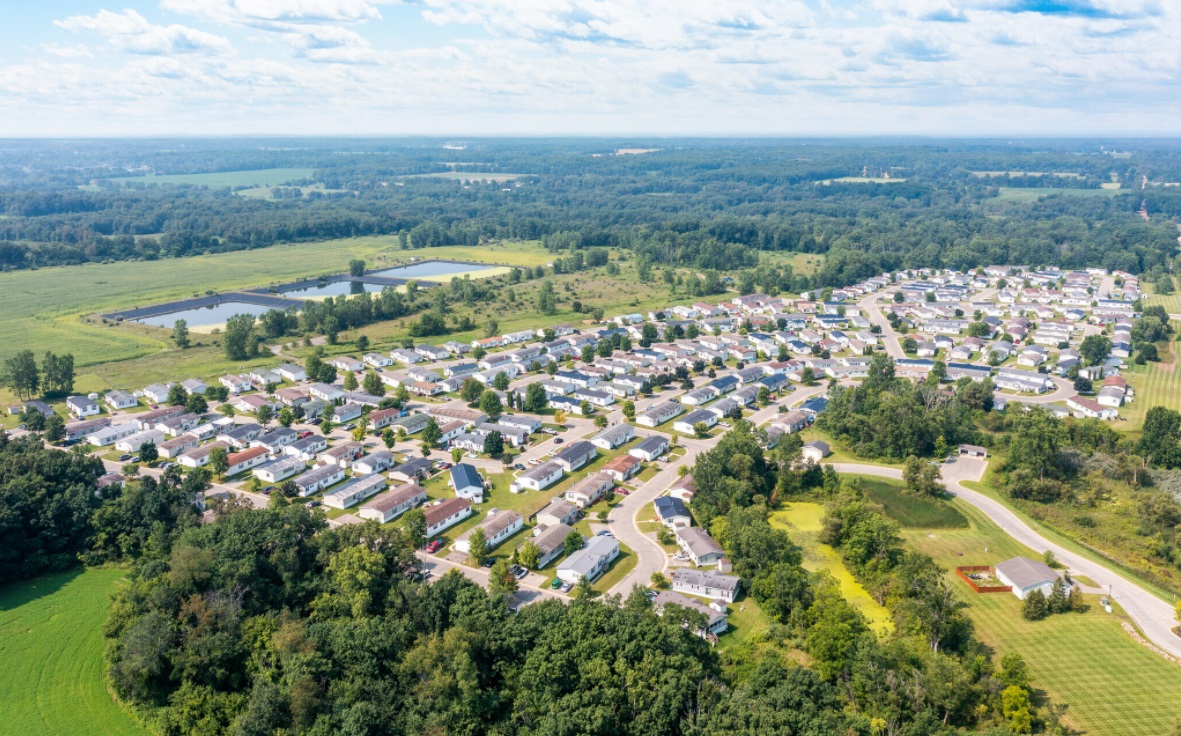 There is a Tipsico Lake Road Project, which is led by the Brownfield Redevelopment Authority, that seeks to restore the surrounding area, and land, in the city. According to MLive, there is also a $4 million project seeking to revitalize downtown Fenton, Genesee County.
Demographics
According to the 2010 census, there were 2,953 families, 5,067 households and 11,756 people living in Fenton. This represents an average population of 1,760 people per square mile.
Fenton had a total of 5,572 housing units at the time. The racial makeup was 0.7% Asian, 2.5% Latino & Hispanic, 0.3% Native American, 1.3% African American and 95.1% White.
From the 5,067 households:
●      41.7% were non-families
●      39.8% were married couples
●      34.9% were households that constituted individuals
●      31.9% had children under 18 years of age
●      13.5% constituted those above 65 years who were living alone
●      13.2% were female householders without husbands
●      5.2% had male householders without a wife
The majority of the Fenton population had a medium or average age of 36 years. Out of the residents:
●      24.1% were below 18 years
●      8.9% averaged between 18 to 24
●      29.7% were 25-44 years
●      22.8% were 45 to 64 years
●      14.4% were above 65
Facts About Fenton, Michigan
According to BestPlaces.net, Fenton has the following rankings:
●      Best Green Cities: #369
●      America's Best and Worst Cities for Crime: #72
●      2005 Best Places to Live: #234
Although the unemployment rate is high at 6.1%, compared to the average US rate of 3.7%, the city has seen positive job growth of 0.4% year over year.
The cost of living is lower compared to the rest of the country. At the moment, it is 4.1% lower than the country's average.
Genesee County has a history of voting democratic, and has been that way for the last five presidential elections. Fenton has seen its population decline by 2.7% since 2010 to its current 11,364 people.
The Fenton community time stands at 29.6 minutes, which is slightly lower than the country's 26.4. Fenton has a median home cost of $204 000, and the rate of home appreciation has stood at 6.3% for the past ten years.
Public schools in Fenton, Michigan spend at least $9,928 per student. The national expenditure per student stands at $12,383. Most schools have at least one teacher per 19.6 students.
The Fenton City Hall is located at 301 S. Leroy St, Fenton, MI 48430.
Reasons Why You Should Live in Fenton
If you are looking for the best city to settle in the state of Michigan, then you're in the right place. We understand how hard it is to choose the best place to live in. This is why we have come up with a list of 5 reasons why you should choose Fenton, Michigan as your destination.
Great Sense of Community
If you love the idea of living in a laid back society, then this city is the perfect place for you. The city's small population is what boosts its exciting sense of community.
For instance, you will find local businesses, in the city, coming together to sponsor various sporting events. There are also arrangements for hangouts where you can spend quality time with friends, and make new ones. You will also have access to a diverse selection of restaurants and shops, where you can get everything you need.
To maintain a sense of community, residents at Fenton, MI, hold an exciting Catholic Church festival during the fall, an ice festival during the winter, and two flea markets every week during the summertime. Locals also combine efforts to plant flowers during the summer in downtown Fenton.
Fenton is, therefore, a small town where life is simple, people get along well, and almost everyone knows everyone.
Affordable Living Cost
Fenton should be your choice if you normally prioritize the cost of living when looking for a place to stay. The city has at least 8% lower living cost compared to the other state of Michigan cities.
Fenton is also the perfect city for you if you are an entrepreneur. Its upward growth curve will enable you to succeed in your businesses. You will also meet less competition and plenty of opportunities.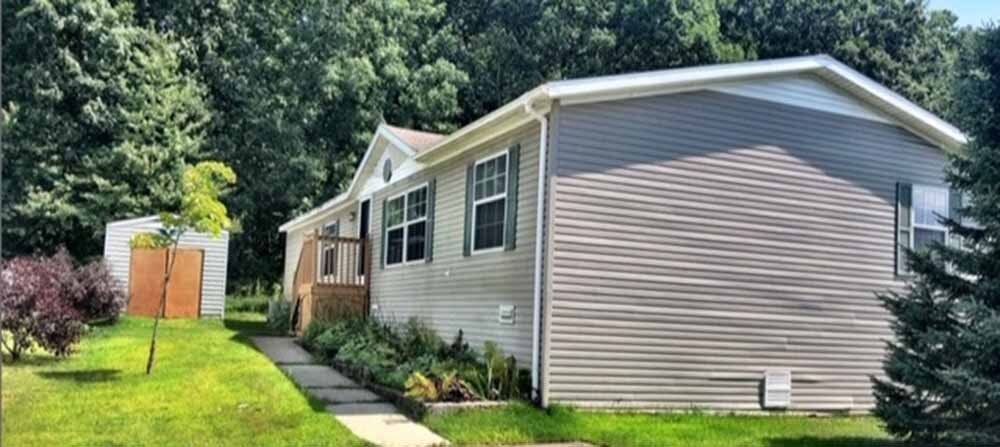 Flexible Housing Options
When you live here, you will be presented with a variety of flexible housing options. You can decide to stay at the McMansions, which sit at the shores of Silver Lake and Lake Fenton, or little Victorians that are spread all over the town. There are even highly functional, yet affordable, manufactured housing options at your disposal.
With most housing options, you will be entitled to more privacy and more space. Some benefits of living in Fenton include, but are not limited to, scenic landscapes, making it the ideal place for you to settle.
Low Crime Rate & Good Schools
If you plan on having children in the future or already have a family with kids, then Fenton is the perfect place for you. Being a small, but growing, town in Michigan, both you and your children are likely to access some essential services within a three mile radius. This includes healthcare services and schools that promote community development.
Given that the city has a great sense of community, the last thing that you need to worry about is safety. Fenton has reported some of the lowest crime rates in the state of Michigan, not to mention the whole country. The crime rate in the city is 5% lower than the national average. The city is also well lit at night to ensure adequate security.
Plenty of Natural Resources
There is no better place to connect you to mother nature, especially if you love the outdoors, than Fenton city. There are miles and miles of lakes and forests within the city limits that you can access and enjoy.
The Fenton, MI area still has a historical look that is beautiful and unique. The city's area has 58 lakes, such as Silver Lake and Lake Fenton, which is the largest. There, you can enjoy boat rides, fishing, and swimming.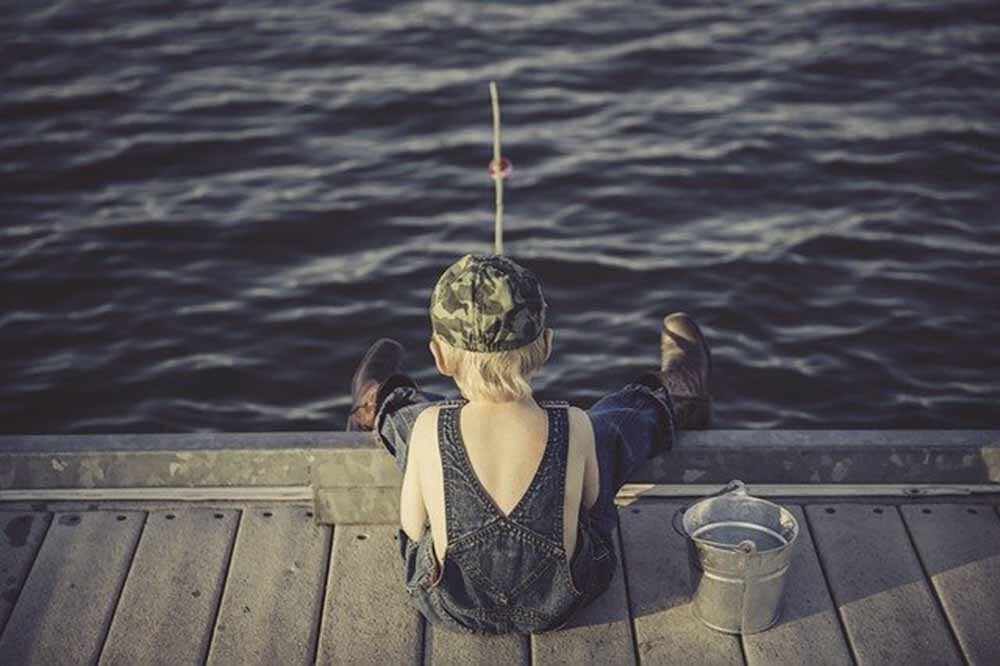 The city has a good number of beautiful parks as well. There are over 170 acres of land dedicated specifically for this purpose. There is even a unique park at the center of the city, through which the Shiawassee River flows.
Helpful Tips to Help You Enjoy Your Stay
As we have illustrated above, Fenton is one of the best places to live. However, there are challenges that you'll encounter when you move to a new area, with this city not being an exception. How do you thrive or adjust? It's easy, just follow these tips:
Become a Regular
People in Fenton are very friendly and are ready to welcome you with open arms. To adjust to life in the city, don't fear socializing with people. Become a regular at restaurants, bars, and coffee shops to build a group of friends.
You can also go a step further to invite your neighbors for lunch, or take them a cake or cookie. This will lay a great foundation for you to enjoy life in the city.
Be a YES Man/Woman
As we've stated time and time again, Fenton residents are very friendly. So don't be surprised if they might invite you for a couple of things, including a cup of coffee.
If such an invite presents itself, don't refuse. Always say YES, so that you can get a chance to interact more with people. You should find a good balance between being open & flexible and minding your own business.
Be a Tourist
With most people, it becomes compelling to blend with local people in new places. However, when it comes to the community, you should spend the first few weeks being a tourist, instead of interacting with people. Visit a restaurant, swim in any lake, and visit the parks. Take the time to learn more about the city.
Conclusion
Fenton is one of the most beautiful cities to live in, especially if you are looking for a place with a small population, but has a great sense of community, high security and good amenities. If you follow the tips that we have highlighted above, you will indeed have an easy time settling in.