Alternative housing options are growing more popular with every passing year. This should not be surprising, given that the prices of traditional homes continue to soar as we speak. A traditional mortgage can be a life penalty that usually comes with site-built homes, which usually makes people wary.
On the other hand, buying a mobile or manufactured home can be a relatively cost–effective way to have a home with a permanent foundation. With urban development making everything in the cities more expensive, it is high time we start looking at options like a manufactured or modular home for long-term investment (see: is buying a manufactured home a good investment?).
What is a Manufactured Home?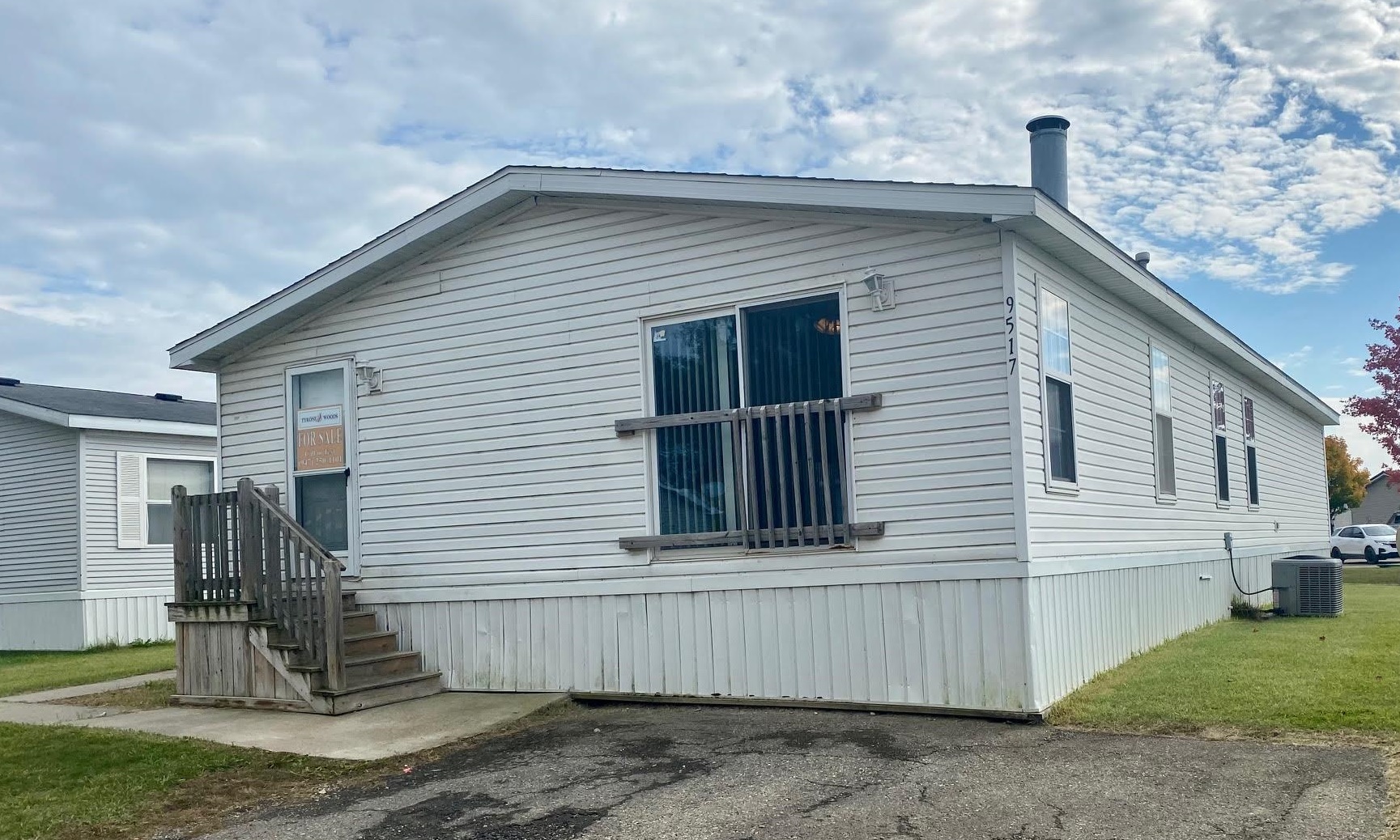 So, what is manufactured housing? Manufactured homes, or mobile homes, have a somewhat permanent foundation. This is similar in look and feel as a small site-built home, but it is not like traditional real estate.
In a nutshell, a modular or manufactured home is manufactured in a factory according to the HUD Code. Some buyers might be able to purchase a mobile home outright, while others may have to check out manufactured home financing options.
The Intended Site
After the manufacturing process, the mobile home is transported to its intended site. This could be:
A mobile home park

A manufactured home community

The homeowner's personal property, which means they will own both the land and the mobile home on it

Private land that is rented out to the manufactured home owner
If you are thinking about buying a manufactured home or applying for manufactured home loans, there are some factors to consider first.
Buying a Manufactured Home
One can usually get manufactured or mobile homes through the medium of retail dealerships. Fortunately, most modern manufactured homes have an open floor plan that the occupant can customize as required (see: can you customize a manufactured home?).
Buying a manufactured home is not always about the relatively low initial cost. It is also about the amenities you get here, with some surprising additions, such as fireplaces, walk-in closets, patios, hardwood flooring, and much more. 
Wondering what you should know before buying a manufactured home? There is a lot to consider, especially if you are thinking about financing options and renting land. Without any further ado, let's have a close look at the details surrounding manufactured homes and modular homes:
How Do They Make Manufactured Homes? 
Curious to know how mobile homes are built? The HUD Code–approved manufactured homes are made on a permanent chassis, which is what they call the base frames equipped with wheels. Professionals will then transport the homes in one section or more. After reaching the site, they will remove the axle and wheels from the chassis and anchor the manufactured home in place. The manufactured home can be on either a semi-permanent or permanent foundation, according to the regulations and wishes of the owner. Some manufactured home communities may also have restrictions about this particular decision.
About CrossMod Manufactured Homes
Manufactured housing has developed quite a lot in the recent past. We now also have the option of "CrossMod," which is a fairly new class in the manufactured home category. The Manufactured Housing Institute, which is a trade group, came up with this name.
These are manufactured homes that follow HUD standards and have permanent foundations, almost like site-built homes. They also have other features, like garages, covered porches, and drywall.
Is There a Difference Between Modular Homes and Manufactured Homes?
Modular homes are a bit different. They might come from factories, but are made according to the state and local building codes. This subjects them to the same codes as single-family site-built homes. Learn if a manufactured home can be considered a single-family home here.
When modular homes leave the factory for their site, they will usually be in sections instead of pre-assembled. Local contractors will then assemble the modular home on the home site.
While they might seem the same, tiny houses or tiny homes are not technically manufactured homes (see: tiny house vs. manufactured home). A manufactured home needs to be around 320 square feet or more according to the HUD Code for manufactured homes.
What Exactly is a Mobile Home and Why Should You Know?
So, is a manufactured home a mobile home? Manufactured homes were originally called mobile homes. The terms are now almost synonymous, however there is a difference that you should know before buying a manufactured home.
Technically speaking, mobile homes are those factory-built homes from the time before June 15th in 1976. After that, the federal HUD standards entered the scenario. Factory-built homes were then called either manufactured homes or modular homes.
Pre-Owned and New Models
Before any kind of manufactured home purchase, you may consider both pre-owned and new models. If you are wondering if you should buy a used manufactured home, make sure to avoid those from before the HUD Code introduction. Here are some ways to find manufactured homes:
Real estate agents

Real estate listing websites

Online marketplaces for manufactured homes

Owners of manufactured home communities
Here are some tips on how to find used mobile homes for sale.
What to Expect in a Manufactured Home Purchase
When you are buying a manufactured home, it might be like buying a vehicle without haggling on the price. You can visit mobile home parks or communities and check out the manufactured home construction before buying. There may also be a sales lot with manufactured homes on display.
You can choose the manufactured home and its customized features, then apply to some financing options the same day. There will be several sizes and floor plans available, from 1-bed and 1-bath basics to 4-bed, 3-bath manufactured homes. The square footage may range from 500 to over 2,500.
Responsibilities of the Manufactured Home Seller
The manufactured home retailer will be responsible for transporting the structure (learn how much it costs to move a manufactured home here). They will usually give you a package that includes installation as well. If not, be sure to ask about such services as they usually require a professional.
Many manufactured home makers have warranties that cover the plumbing of the structure, the electricity, and the heating system, as well as the home itself. These can range from 1-5 years, depending on the Manufactured Housing Institute regulations. Before committing to anything, you may also want to read up on the life expectancy of a manufactured home.
Appliances already in the manufactured home might also be under warranty. Ask for details before finalizing any purchase.
How to Choose a Lot for Your Manufactured Home
Before you choose your manufactured home, you need a site for it. This could be on your own land, rented land, or a leased lot within a manufactured home community.
What are Manufactured Home Communities Like?
These communities can be very different from each other. Some might be restricted communities – only for residents aged 55 or older. Others might welcome people of all ages, including families and single individuals.
Some communities might insist that you get rent to own homes. Others might let you bring in your home, with certain limitations.
The newer communities have lots of amenities, including lawns, gardens, pools, waterfront lots, golf courses, etc. For some of the residents, living in such communities might be preferable to a regular site-built home (see: what are the benefits of a land-lease community?)
Buying Land for a Manufactured Home
If you prefer to buy land for a manufactured home, you may have to check whether the local zoning restrictions allow for mobile homes or manufactured homes. Also, check the following factors:
Septic permit requirements

Building permit requirements

Electrical permit requirements

Electric and plumbing setup options

Site preparation

Easy access to the property in question

Soil stability and quality
Cost of Buying a Manufactured Home
In November, 2019, the average price of medium-sized manufactured homes in the U.S. was around $81,600, according to the U.S. Census Bureau. This price probably has gone up by a bit since then, but it is still much less than a traditional site-built home (see: mobile home vs. stick-built).
For more details, here is a guide on how much manufactured homes are. This can help you make the right decision about buying a manufactured home.
Other Costs
Other than the base price, you also have to consider several costs such as:
The rent or price of the land (see:

what is the lot rent for a mobile home park

?)

The cost of adding on any features, like a patio, steps, foundation, etc.

Cost of setup and transport

Fees for services, utilities, and shared amenities in a mobile home community

Down payment and future loan repayments
When you are considering manufactured homes, make sure to include these costs as well.
Do Manufactured Homes Increase in Value?
Since they are different from traditional homes and usually not considered real property, manufactured homes may not appreciate in the same way as a site-built home.
However, some kinds of manufactured homes could appreciate in value to some extent. Learn how to increase the value of a manufactured home here.
Getting Manufactured Home Loans
If you are struggling with the down payment or total cost of your chosen home, it is possible to get help from a lender. Your manufactured home retailer can help out in this regard, similar to what happens with auto loans.
You can also apply for a personal loan on your own. However, the lender should be willing to work with the retailer to provide a manufactured home loan. Still, the best bet is to pay the lump sum amount for a manufactured home. Learn how to finance a manufactured home here.
Mortgages for Manufactured Homes
If you want to go with a mortgage, that is also one way to finance a manufactured home. However, this has many requirements: the homes should have a permanent foundation and a proper title. This way, they can fall under the category of real property when bundled together with the land.
Chattel Loans
Chattel loans are applicable when manufactured homes have a personal property title. This is what usually happens when you want to secure financing for a manufactured home.
Like personal loans, chattel financing will also have relatively higher interest rates. So, it is worth knowing before choosing this option. However, they usually also have lower upfront costs and speedier closing times.
The terms of these loans are also shorter than that of a regular mortgage. With chattel loans, the terms may be 10, 15, or 20 years, while a traditional mortgage is usually around 30 years.
The Terms
These are usually backed by the government, especially when they come from the Federal Housing Administration or the U.S. Departments of Agriculture and Veterans Affairs. These are known as FHA loans or VA loans. They usually have low requirements for down payments. If you get an FHA loan (Title I), you can use it to either buy or refinance the lot or the home that stands on it. You do not have to own the land in this case.
Conventional Mortgages
Conventional mortgages do not have government backing. There are two choices here if you have a manufactured home with features similar to that of a site-built home. These are:
The Fannie Mae MH Advantage Program

The Freddie Mac Choice Home Program
Both of these options might include very low down payments, sometimes as little as 3% of the actual home value. No matter what you end up choosing, there is an option to consider loan insured options just in case.
Before applying for any manufactured home loans, keep in mind that they might require a higher minimum credit score than traditional loans. You may want to work on that aspect a little before sending out any applications.
The Pros and Cons of Manufactured Homes
We have to remember that manufactured homes may not be for everyone. Here are the pros and cons of this housing option:
Pros of Buying a Manufactured Home
Lower initial costs

: Other than the land, a

new manufactured home

might cost 47% less for each square foot than a site-built house

Lots of choice

: There are several ways to customize a manufactured home; you can choose from different floor plans, amenities, and upgrades

Energy

–

efficiency

: These homes are required to meet the HUD standards for both safety and energy-efficiency (see:

are manufactured homes energy-efficient

?)
Cons of Buying a Manufactured Home
Financing issues

: Since many manufactured homes may not be considered real property, they will not be eligible for traditional loans and mortgages; personal and chattel loans have higher interest rates

Zoning restrictions

: Many cities now do not allow new manufactured homes or require that they stand on very large lots; this severely limits the location choices and forces manufactured home occupants to live in unincorporated or rural areas.
The Takeaway
Once you buy a manufactured home, remember that it needs a lot of care. If you want this structure to last for a long time, be sure to stay updated on the maintenance, repairs, and precautions regarding the weather. These extremely helpful manufactured home tips should help you stay on top of it all!