With the rapid changes and increasing prices within the housing industry, it is no wonder that many people are now looking towards alternative housing options. A traditional house or even an apartment may now be out of reach for someone who is just starting out in life. Plus, it is much easier to be a homeowner when you are looking at options like manufactured homes, mobile homes, trailers, a modular home, and so on.
What is a Mobile or Manufactured Home?
Mobile homes or manufactured homes are housing options that are built a little differently from traditional brick, cement, or wooden houses. The main difference lies in the way they are assembled; the parts of a manufactured home are made in a factory (see: how are double-wide mobile homes built?). Depending on the kind of manufactured home you buy, the parts might come pre-assembled or in a few pieces that you have to join together.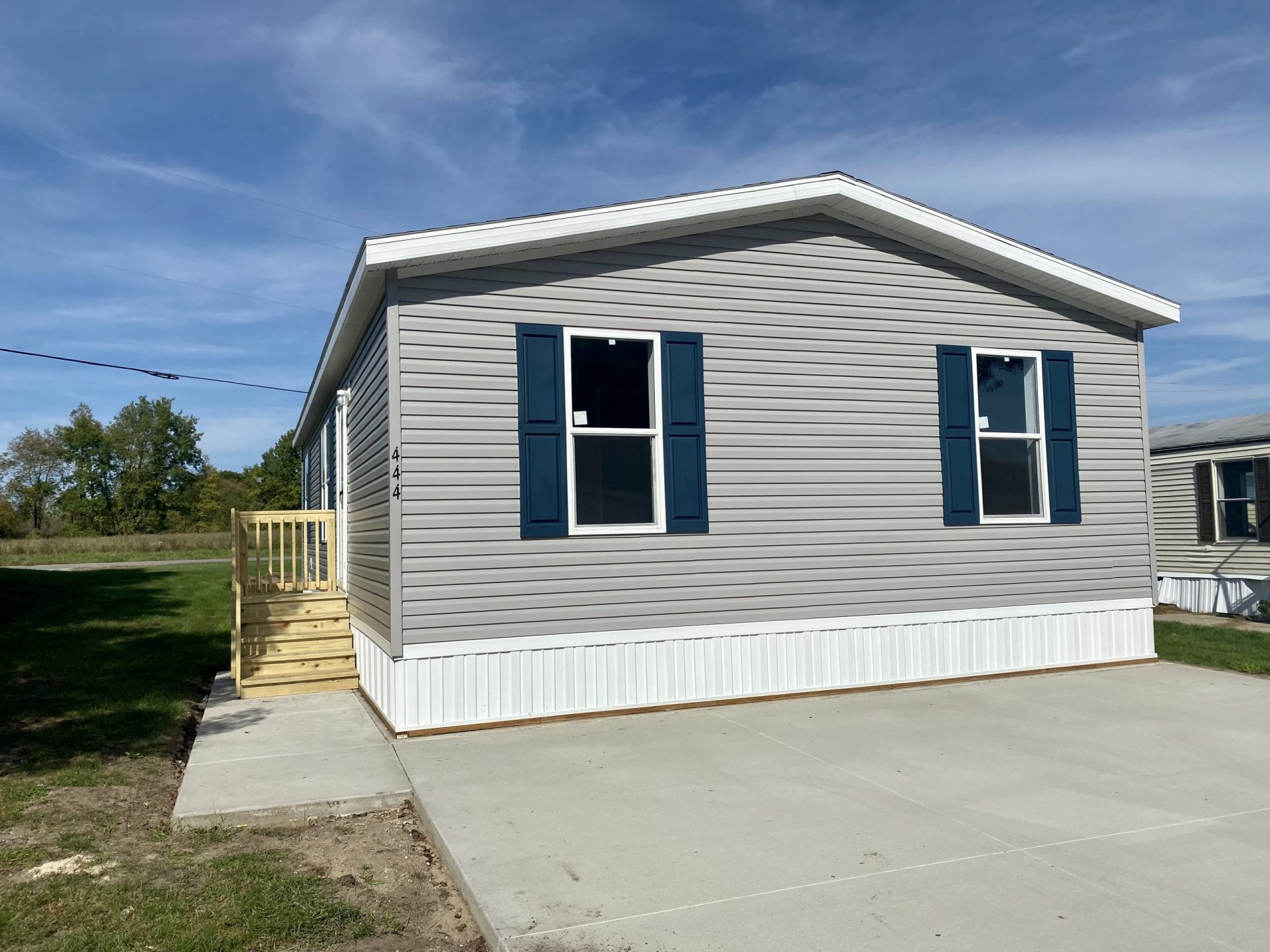 A site-built home or traditional home will be constructed right on the spot where you want it. The interiors may vary, with a manufactured home being likely smaller than the site-built home (see: mobile home vs. stick-built).
Why Would Anyone Buy a Manufactured Home?
Manufactured homes may not be the first option for many folks. Some may not be able to adjust to mobile home park living, while others have no experience in working with manufactured home dealers. In any case, manufactured housing does provide several perks. Here are just a few to consider: 
Lower Median Sale Price
When compared with traditional home and apartment prices, a mobile home cost doesn't seem too bad. The average sales price is usually within reach of many regular folks. Some might also opt for conventional loans. Plus, you don't have many property taxes to worry about; mobile homes are regarded as personal property and taxed accordingly!
Quick Building
The time it takes to build a mobile home compared to building site-built homes is very little. You usually do not have to bother with building permits, especially if you are already within a mobile home park.  This speeds things up even further.
Customization
Most manufactured homes are customizable, so there is not much searching around like with site-built homes. You can select whatever floor plan seems best and move walls around as needed (after consulting a professional in the manufactured housing industry). You can also do some research on whether one can customize a manufactured home or not.
High-Quality Assurance
When you look at modern manufactured homes, you can be assured that the living space will be of high quality. There are very strict standards set by the Federal Housing Administration regarding urban development, so each home is sure to be very well-constructed.
Desirable Locations
Site-built homes in desirable locations with good schools and great amenities might be a far-off dream for most middle-income folks. However, several Michigan manufactured homes are now within such neighborhoods. A manufactured home community might even have features such as a clubhouse, pools, and so on.
Are There Any Downsides of Manufactured Homes?
There are some definite compromises to keep in mind when you are looking at manufactured homes for sale. The man two factors here are as follows:
Not as Sturdy as Site-Built Homes
Even if you get a decent square foot measurement at affordable prices, there is the fact that mobile homes are simply not as durable as the traditional option. Their deterioration may also make them more challenging to sell than a stick-built home.
Before deciding to go for manufactured housing, make sure to take a look at the life expectancy of a manufactured home. After all, a lower than average price range will mean compromising in certain areas.
Smaller Spaces
While there are mobile homes with similar square footage as traditional options, they are usually the more expensive kind. For regular manufactured housing, the homes for sale will be smaller than most people are used to. Tiny homes are great for the environment, but not everyone is suited to such a style of living (see: tiny house vs. manufactured home).
There are several other downsides to buying manufactured housing. However, these will vary widely depending on your specific needs and requirements. Make sure to conduct a cost-benefit analysis before getting a place in a manufactured home community.
How Much are Manufactured Homes?
Of course, we now have the all–important question: just how much can we expect manufactured homes to cost? Along with answering the question directly, we should also take a look at the other costs to consider when purchasing a mobile home and/or living in a manufactured home community. The influences on these costs are also worth a discussion.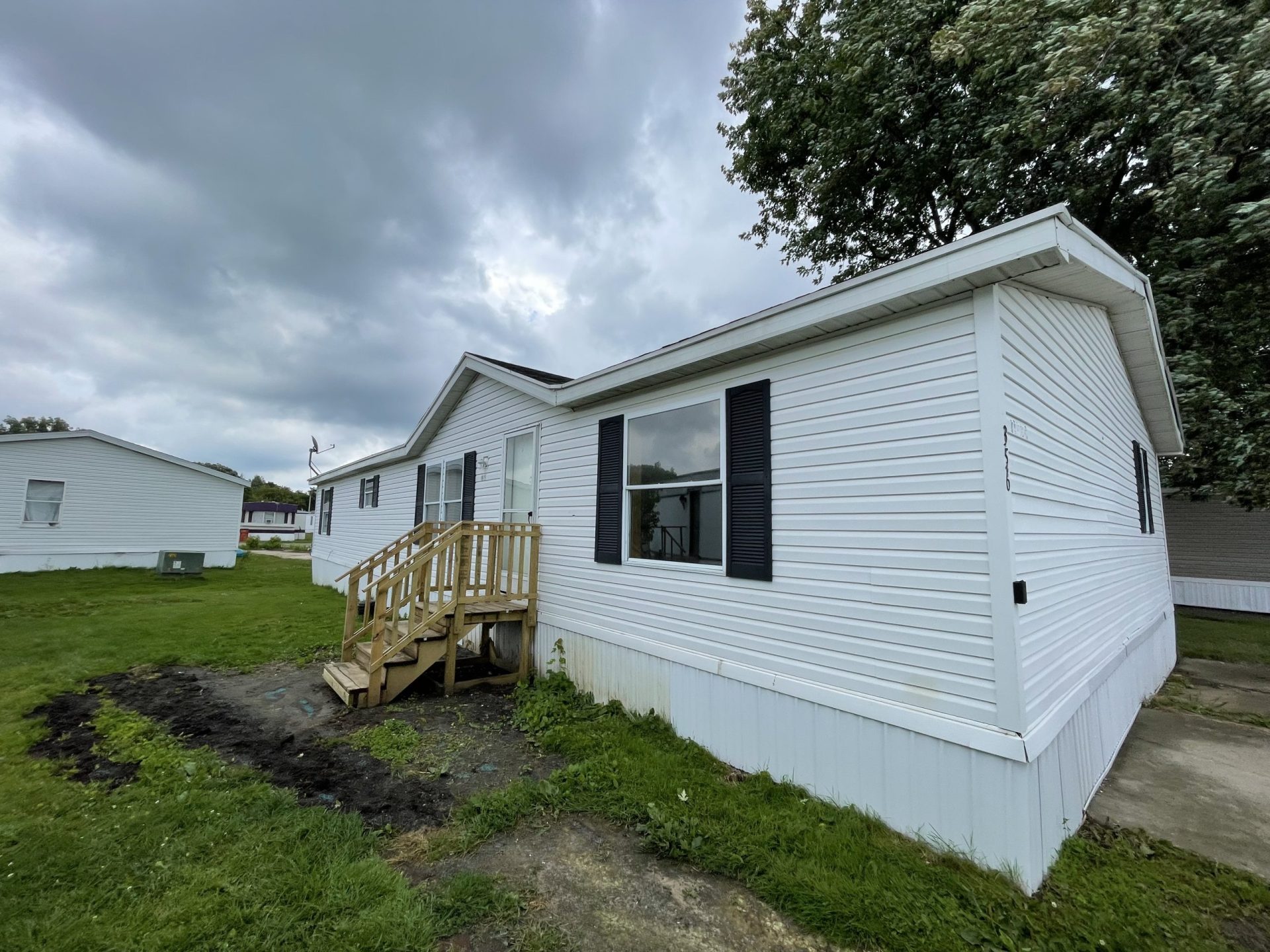 Ready to calculate and consider the overall cost of buying manufactured homes? Let's start discussing them now!
1. The Numerical Cost of Manufactured Homes
The average sales price of mobile homes, and especially Michigan manufactured homes, might fluctuate at times. However, the cost of these homes is mostly rising due to the limited supply and higher housing demand.
Keeping the square footage in mind, the average purchase price of a mobile home has gone from $75,000 to $100,000 in the course of one year. Since the cost of private land has also gone up, the cost of mobile homes will follow suit.
2. The Size of a Mobile Home
A mobile home or new manufactured home can be twice the size of a small apartment and still cost much less. Even if the property, size, and location are around the same, the rent space for an apartment or traditional mortgage payments can be more expensive than making payments on a new manufactured home (see: what is included when buying a new manufactured home?).
3. An Efficient Construction Process
Unlike a site-built or modular home, manufactured homes are made within a factory. This saves them from damage or delays due to any adverse weather conditions.
The average cost of a new manufactured home in the year 2020 was around $57,700. However, the cost will vary according to location, size, square foot area, etc. If the square foot area of the mobile home is larger, for instance, the median sale price and expected down payment will increase.
High-Volume Manufacturing
With bulk manufacturing, the process of making a mobile home becomes much more cost-effective. Manufacturers can get suppliers, building materials, and other necessities in bulk rates. This means a lower final cost per square foot.
If you opt for a desirable location, be prepared to pay a little more for that privilege as well. However, the convenience of having a good school or workplace nearby can more than make up the extra costs per year. The same goes for opting to live in a decent manufactured home community.
4. A Permanent Foundation
Many mobile home owners opt for a permanent foundation. This is great for securing their manufactured home and increasing its value. On the downside, the foundation will increase the initial cost of buying or building a mobile home.
5. The Placement of the Mobile Home
If you place your mobile home or manufactured home on undeveloped land, you will have to work on extending utilities. This will make the mobile home livable, but also up your costs.
You can also choose to lease some land or buy it outright, if possible. Rural areas will have lower land prices than any suburban or urban locations.
6. Applicable Taxes
The placement of your mobile home will also decide the taxes you have to pay. A mobile home owner who rents the land they live on will probably have to pay fewer taxes than one who owns the land outright.
Paying the Same as Regular Homes
If you are in Oregon or California, you will be paying around the same amount in local and state taxes for your mobile home as you would for site-built homes. For now, these rates are around 0.98% and 0.72%, respectively.
A mobile home on a permanent foundation will incur the same taxes as traditional homes in New Mexico, Arizona, and Washington. A double-wide mobile home will probably incur more taxes than a single-wide mobile home.
7. The Delivery and Setup of the Mobile Home
Two significant costs of buying and moving into a manufactured home are the delivery fees and setup charges. Fortunately, many mobile home manufacturers will waive delivery fees if you are located near their headquarters. They will likely mention the radius limitations in their policy.
If you need an escort vehicle or several moving trucks, the delivery costs are likely to go up (see: how much does it cost to move a manufactured home?)
Setup Costs
The setup costs may also be included in the price of the manufactured home. However, this will again depend on the manufacturer you choose. Assembly according to your unique requirements may carry an additional fee.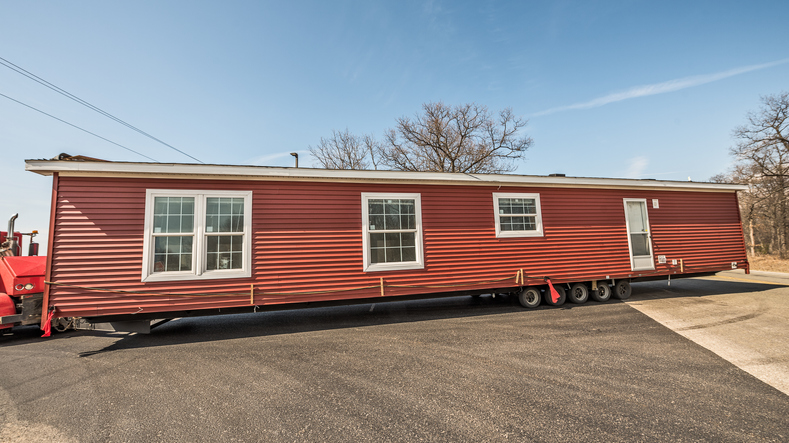 8. Customization Costs
One of the main benefits of having a mobile home is that you can customize it to your requirements. Along with the floor plan, here are just a few features that a mobile home owner might dream of having:
A functional fireplace
In-built furniture that can pull out when needed, like kitchen counters, shelves, or study desks
Sturdy siding materials
Roof coverings and other upgrades
Getting any or all of these will be absolutely possible in a manufactured home. However, you do have to be prepared to pay up for these additions. The exact cost will depend on how much you want to customize the mobile home and how much your manufacturer charges for it. You can also consult these extremely helpful manufactured home tips for more ideas.
9. Insurance Premiums
With any major purchase, one is usually advised to  buy an insurance policy in order to protect the investment. Mobile home insurance covers issues such as theft, fire, weather damage, etc.
If you think your home will be at risk while on its way to the desired location, you may want to purchase travel coverage as well; it is not necessary, though.
Of course, the insurance payments will increase the cost of having your mobile home. You may have to pay more for a double-wide mobile home or if your mobile home is located in a disaster-prone area (see: wind zones for manufactured homes).
10. Seasonal Changes in Prices
If you are wondering how to lower the costs of acquiring and running a mobile home, it might help to look at the season and buy accordingly. The peak seasons will usually have higher prices. Therefore, it is a good idea to look for months where the mobile home prices are as low as possible.
Months with the Lowest Potential Pricing
The average mobile home prices from January to March are usually less than during the other months. You might even be able to find a brand-new home at slashed prices during this downtime of the year. If you are buying something large, like a triple or double-wide mobile home or mobile homes with two sections, the savings could be up to tens of thousands of dollars.
With fewer people buying mobile homes during the winter months, there will also be fewer sellers. You should be warned in this situation as you may find some bargains, but they won't always be in the size and combinations you require.
Months with the Highest Potential Pricing
The summer months of June through September will showcase several choices of mobile homes for sale. You might be able to find that perfect home and even be willing to pay a little extra for it. If you want to sell during this month, this guide on selling a manufactured home in Michigan might help.
It can be quite challenging to find the perfect balance between the choices of homes and reasonable price ranges. Therefore, you should make sure to shop around a bit before making any final decisions.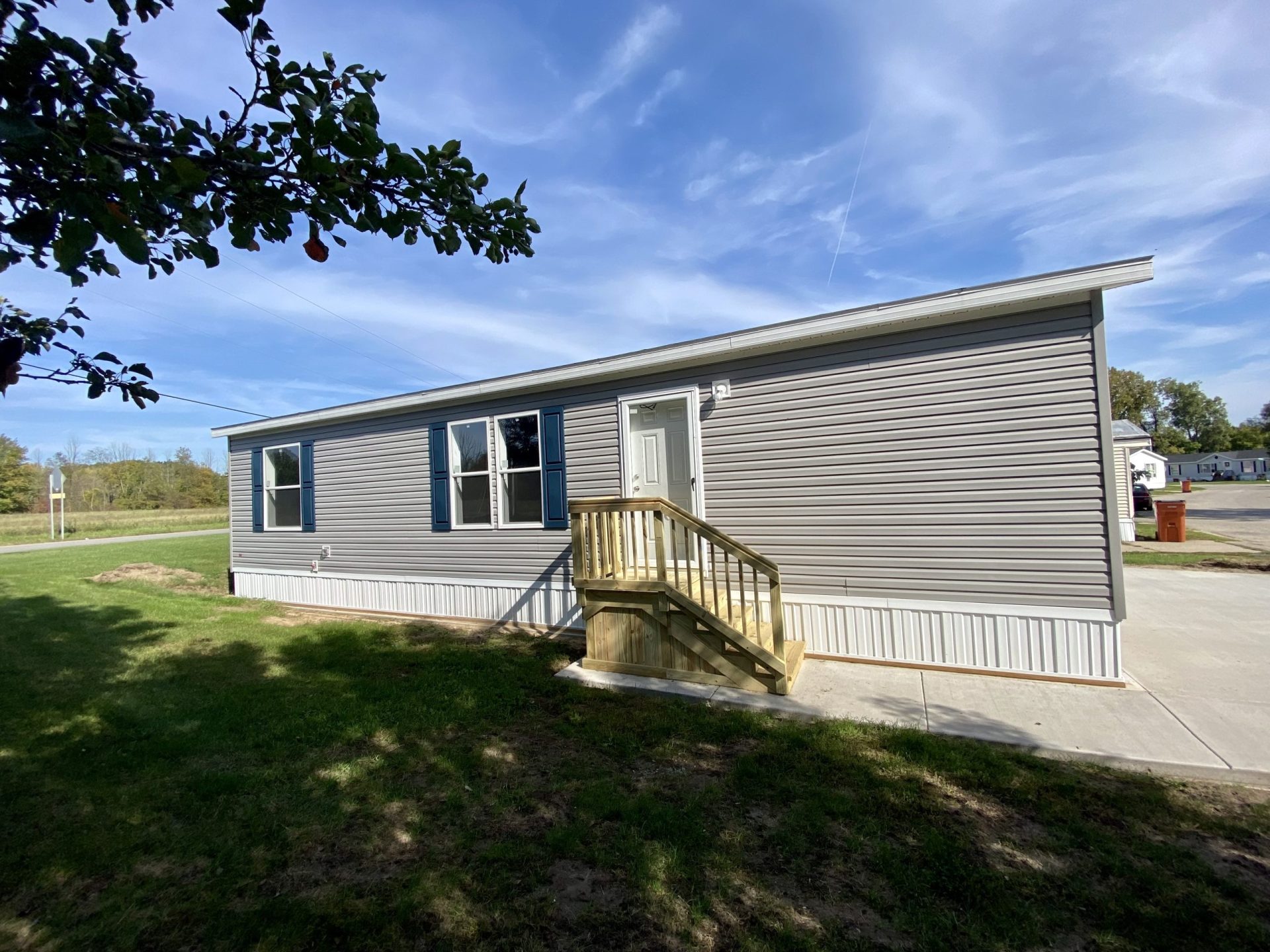 Considering a Modular Home
If you want the perks of both site-built homes and mobile homes, a modular home might be the answer. These homes have similarities with mobile homes in terms of construction, but also offer the benefits of a site-built home.
Basically, modular homes have their parts manufactured in factories. However, they have a separate building foundation on the site where the parts are brought and assembled.
Wondering whether a modular home will fit the bill? Here are some quick facts about this particular housing option:
Modular homes have to be made according to the same building codes as on-site homes
They are easy to finance and refinance, if necessary
Their value appreciates over time like that of traditional homes
Every modular home needs an inspection and approval by on-site local inspectors, along with factory inspection during production
They can be any kind of floor plan, shape, or size as per the owner's needs
They are stronger than site-built homes, as they have to withstand road transport
It only takes about 4 to 8 weeks to construct a modular home's parts in a factory
Modular homes contribute to energy-efficiency due to their construction
The Takeaway
At the end of the day, a manufactured home makes it relatively easy to achieve a homeowner status. Having your own home gives you a sense of security and achievement, no matter how small or unconventional it might be. With mobile homes costing less per square foot than traditional homes, you will be getting more value out of any down payment and monthly payments.
If you are in the market for quality housing that also needs to be affordable, manufactured homes just might be the way to go. A modular home  may also be viable, though a double-wide mobile home will probably give you enough space for a comfortable lifestyle.
At the end of the day, the exact cost of a manufactured home will depend on various factors. You need to determine the level of customization, manufacturer brand, and all the amenities required. These factors, and more, will determine the cost of your mobile home.
If you have decided to take the plunge, it is a great idea to read up on how to buy a manufactured home today!