Protecting your belongings and having peace of mind in case of disaster can be highly beneficial.
Mobile homes are not built in the same fashion as traditional houses, which requires a different kind of insurance that not all insurance providers offer.
However, understanding the benefits of manufactured home renters' insurance, what it can offer, and how to find the best possible coverage to protect your home and personal belongings can leave you much more prepared for the unexpected.
This guide will cover all of the frequently asked questions and fully explain how manufactured home renters' insurance works.
We will detail why renters' insurance for mobile homes is so beneficial and what will be covered under your policy.
Let's start by covering some of the basics.
Manufactured Home Renters Insurance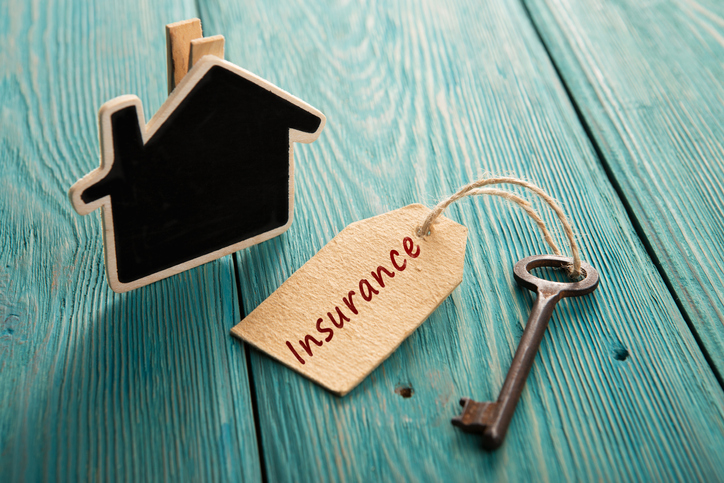 So, what is the life expectancy of a manufactured home? Manufactured homes are built to last. However, that does not mean that things don't come up and the unexpected can't happen.
As mentioned previously, mobile homes are constructed differently than traditional homes (see: mobile home vs. stick-built).
Manufactured homes are also more exposed to damage from weather, wind, or catastrophic events (learn about wind zones for manufactured homes here). Due to this, mobile home renters' insurance requires an insurance company that offers this coverage.
Later in this discussion, we will discuss what an average mobile home renter's policy costs and what questions you should bring up with your insurance agent when purchasing your coverage.
Let's first cover what you can expect to be covered under a manufactured home renters insurance policy.
What is Manufactured Home Renters Insurance and How Does it Work?
Mobile home renters' insurance works like any other renter's policy you would commonly find renting an apartment. However, the primary difference is that not all insurance companies will offer coverage for mobile homes.
While many do, the shopping process for coverage will be more limited. Once you find a company to offer coverage, mobile home renters' insurance can give you some peace of mind by providing the following protection and coverage:
Protection of Your Personal Property
This can also be known as replacement cost coverage.
This is important. Often overlooked is everything that goes inside your mobile home.
In a renter's policy, protection for your personal property will pay to repair and replace all your personal items.
Typically, this occurs during catastrophic events such as fires, tornadoes, or even less devastating events, such as break-ins and robbery.
Regardless, your manufactured home is not the only thing to consider valuable. Your personal belongings need protection, too.
Liability Coverage
Liability coverage is also included in a mobile home renters insurance policy.
Liability coverage will cover expenses or damages when you are at fault or an incident occurs on your property, such as injury or the off chance that damage to property that belongs to someone else occurs at your fault.
It is 100% worth having this extra layer of protection. You never know what may happen.
Loss of Use Coverage
Loss of use coverage refers to the expenses you take on due to having no home to live in as a result of the damages that have taken place. This often requires other living arrangements while the mobile is repaired or replaced.
Loss of use coverage can also help you cover eating expenses and transportation while replacing or repairing damages.
Medical Payments
We can all agree that medical payments can add up quickly and even cause financial disaster for families with coverage.
Medical care, in general, is extremely costly and only becoming more expensive. Not being prepared for the event medical payments arise could certainly devastate you and your family.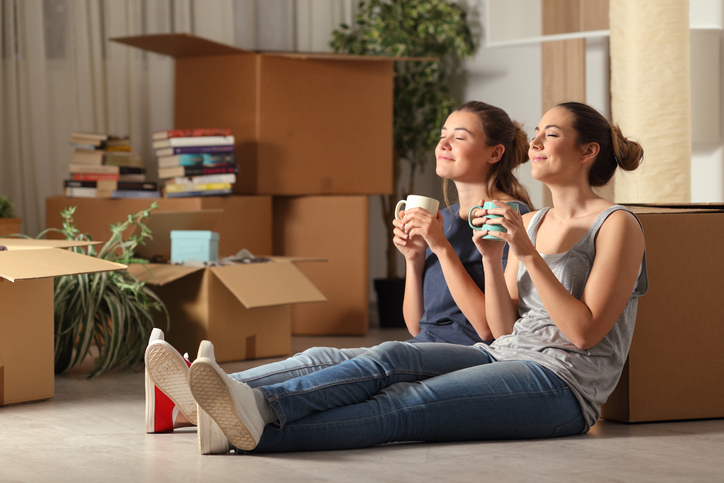 Medical payments coverage is another big positive that you can rest easy knowing is in place with a manufactured home renters' policy.
Medical payments will cover medically related expenses to others on the property.
How Much Mobile Home Renters Insurance Should I Purchase?
With most insurance companies that offer mobile home insurance policies, the standard amount of coverage is $100,000.00.
However, if you require more coverage for your belongings or manufactured home, speak to your insurance agent. They can assist you and inform you if you have other options for coverage that better fits your needs. You can also ask if any potential discounts are available or if additional protection riders can be added to the policy, such as flood insurance.
You can often get lower rates for things such as home security systems installed on your mobile home as well, so it is worth being thorough and asking all necessary questions while purchasing your policy.
Discounts work in a very similar fashion for renters' insurance as they do with car insurance/auto insurance and homeowners' insurance.
Now that we understand the basics of manufactured home renters' insurance, we want to point out a few more reasons why renters' insurance for a manufactured home can be beneficial.
6 Reasons Manufactured Home Renters Insurance is Recommended and Ideal
1.) Your Manufactured Home is Worth Protecting
We have briefly touched on this previously in this discussion, but it is worth noting and emphasizing.
Mobile homes are not cheap to replace or repair, and things happen. That is life. Finding a mobile home required time, effort, and you potentially have even added custom manufactured home options that cost you additional money.
Having a layer of protection in place to protect this investment will save you from financial ruin if something happens in the future.
We can not predict the weather or other unfortunate events. Prepare now, spend a little bit of money and rest easy knowing you are covered.
2.) Having Extra Protection and Additional Coverage is Ideal
Injuries and accidents are also typical causes of significant financial strain. They can cause financial disaster without proper coverage in place.
A primary renter's policy for your manufactured home is a great way to ensure you have coverage in place to cover yourself, your family, and others visiting on the property.
Not to mention it is nice knowing you have coverage in place for other events, such as:
Falling Objects
Fire and Lightning
Smoke
Theft
Weight of Snow or Ice
Weather
3.) Mobile Home Renters Insurance Won't Break the Bank
This is one of the benefits we should focus on the most. The cost of renters insurance for a mobile home will not break the bank for the safety and flexibility it can provide if something happens.
On average, for 2022, a renters insurance policy will range between $15.00 and $40.00 per month.
When you add up the protection it will provide and the potential payout it can give you if something happens, that seems like a no-brainer if you ask us.
Compared to homeowners' insurance or car insurance, renters' insurance for a mobile home will be cheaper.
While homeowners' and auto insurance are typically required by law and renters' insurance may not be, it still seems like a wise investment to have a policy in place.
4.) The Personal Belongings in Your Mobile Home Costs Money
We touched on this previously, but we did not cover or paint the complete picture of what can be replaced with a manufactured home renters' policy.
Lumping all your belongings into one category is one approach, but considering the value of items individually may help you realize how beneficial coverage could be.
For instance, a renter's policy for your mobile home can also offers personal property coverage, such as jewelry, collectible items, all furniture, and costly electronics.
Things such as collectibles or jewelry may be worth a large amount of money.
If you know the value, it would be best to inform your insurance agent when purchasing your renter's policy to insure those specific items would be covered.
Sometimes, the policy would cover all belongings, and sometimes an additional rider for specific high-value items may be necessary.
5.) You May Not Have the Option to Decline Manufactured Home Renters Insurance
The last thing we have not discussed is that you may not even have the option to decline a renter's policy for a manufactured home.
Typically, this will happen if your landlord mandates you to carry a renter's policy. Some landlords or property owners may require renters' insurance.
This is typically to provide great flexibility for the entire mobile home community and ensure everyone is covered in case something happens.
If you are against getting a renters insurance policy, it would be advised that you ensure that the mobile home community you are considering does not mandate this coverage.
The Takeaway: Mobile Home Renters Insurance Protects Against the Unexpected
As you can probably see, manufactured home renters' insurance is not overly complicated.
Mobile home insurance can be very beneficial and protect you against the unexpected.
A mobile home insurance policy can help protect your belongings, protect you against injury or damage to others or their property.
Not to mention, not all areas you can choose to live in are considered as safe as others. Break-ins and theft certainly happen and being prepared is the best approach.
While it may be considered as optional coverage, it is worth considering. Significant investments and personal belongings are worth protecting in case a disaster arises.