Homes that are already in a mobile home community offer a good option, especially since you can buy them for a lower monthly payment cost than most apartments for rent.
The good thing about a mobile home in a community is that all of the utilities, and other aspects that make them stand out, are already taken care of.
This article will focus on buying a mobile home in a manufactured home community, including the considerations and processes to follow.
Buy a Mobile Home Already in a Community
Let's focus on buying a manufactured home in a community.
Where to Check for Mobile Homes in a Park
If you want to buy a mobile home already in a community, the first place you should check is online. While searching for homes in Michigan, you will be presented with a long list of quality options at the click of a button.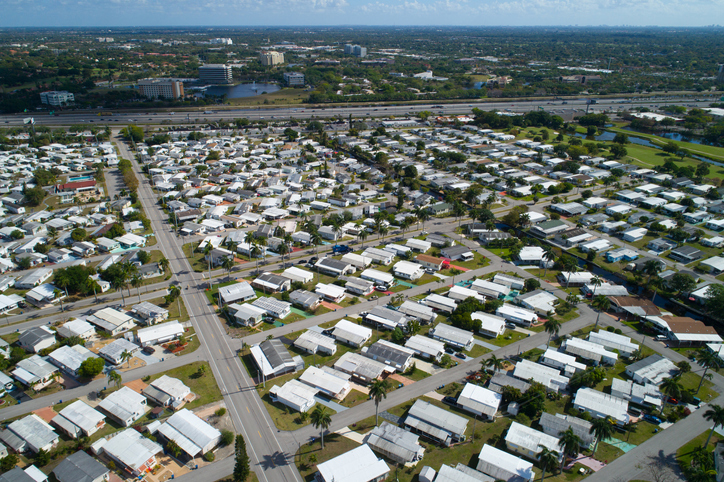 Checking online, therefore, is the best option for you to familiarize yourself with the available home options, and their prices, in the real estate market. A good website to start at is MHVillage.com.
Another option would involve checking out mobile home parks in your local area and giving them a call to inquire about the available mobile homes for sale. You can either look in the telephone book or do a quick Google search of the real estate market.
Finally, you can decide to approach a mobile home dealer in person for inquiries. They might have great mobile home deals that they keep for select clients. However, ensure that you are dealing with a licensed dealer.
Inspect the Mobile Home Park
Even before you buy a home, you should familiarize yourself with your soon to be community and decide whether it's up to your standards. It would help to understand that parks have unique responsibilities and rules for their residents.
Although the rules are laid out in the lease agreement, some parks distribute rule books freely. It would be best to realize that you aren't just moving into a new manufactured home, but also into a new community.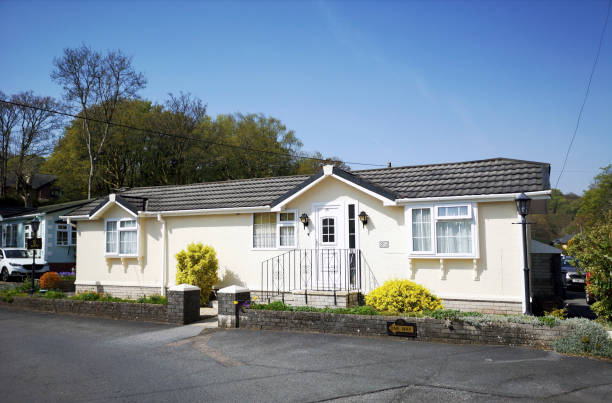 For example, if you are into pets, you should check whether they are allowed and what types you can have. There are even some manufactured home communities that charge a pet fee. It is things like this that you should find out before jumping into a new community.
Prices of Mobile Homes
The price of a mobile home varies, depending on many aspects. For instance, an excellent second-hand single-wide unit could go for $10,000.
Double-wide units, on the other hand, go for between $30,000 to $60,000, on average.
A great thing about buying a manufactured home already in a community is that you save the cost of needing to move and set the home, which can get quite costly.
Is it Possible to Move a Home Out of a Mobile Park?
Whether you can move a home from your manufactured home community depends on the type of park in question. Most parks don't allow tenants to move homes while under a lease.
Even if you were buying a home from someone in the park, and not from the park itself, you'd most likely still be forced to keep the home within the community, because they would have you sign a lease with them.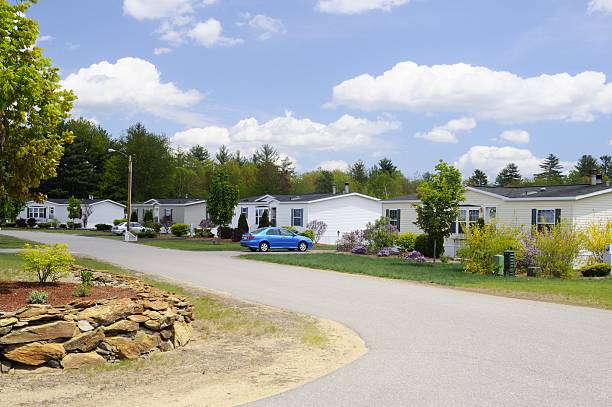 Most parks have rules that prevent people from buying homes within the community and then moving them out.
If you plan to buy a home and move it, you should first confirm from the management team whether such an arrangement is possible. However, even if they were to grant permission, moving a home, as we stated earlier, is expensive, and may not be worth it.
It may make more financial sense to buy another home, instead of moving one. If you move a mobile home, it could lose its HUD status, along with its potential to qualify for a loan.
Understand the Expenses You'll Incur While Buying a Home that is Already in a Community
Since the home you want to buy is already in the park, this means it isn't located on private land. Because of this, you won't be paying property taxes!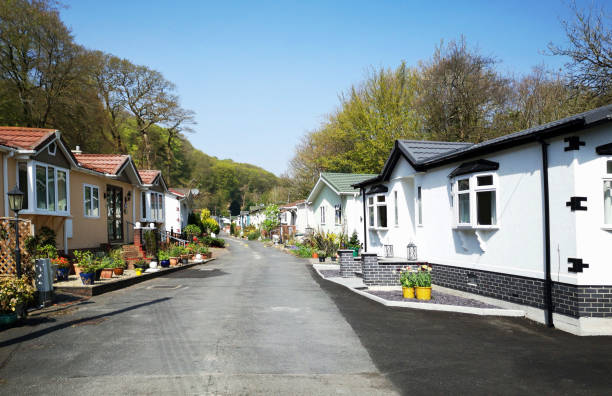 With that said, you will be paying monthly for the real estate that the home is located on, which is known as lot rent.
Some communities implicitly state that lot rent involves gardening services, garbage collection, utilities, cable and other levies. Other home communities will charge these services separate from the lot rent. You should, therefore, find out more from the management staff.
Things That Every Responsible Buyer Should Check Out
●       Check all door frames and windows for small gaps or cracks
●       Inspect the home to check for signs of water damage
●       Locate the HUD plate that shows that your home was developed as per the HUD code.
●       Check the state of the flooring in the home; it should not bend in specific places
●       Inspect to make sure the manufactured housing unit is level; if the home is unlevel, it can translate into a major problem down the road
●       Check the home anchoring to make sure it's fastened to the foundation,that it's in good shape, and that it's secure
HUD Compliance
Before you buy a home, you should ensure that it complies with the HUD Code, home construction and safety standards. This is an essential aspect that affects the safety, legal standing and value of a home.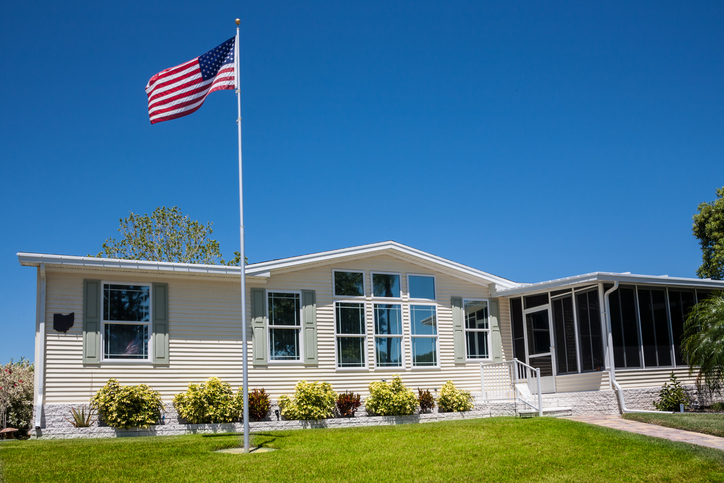 All manufactured homes, since 1976, are developed according to the HUD code and have improved their overall safety, compared to older mobile homes. For instance, it isn't easy to experience fatal fires in manufactured homes, as it is in mobile residences that were built back in the day.
Paperwork Involved When Buying Mobile Home that is Already in a Park
It would help if you understood the documents that are involved in mobile homes for sale. Let's look at them below:
Sales Contract
A sales contract stipulates the terms of your transaction and includes the home's condition, the amount to be paid, and the parties involved.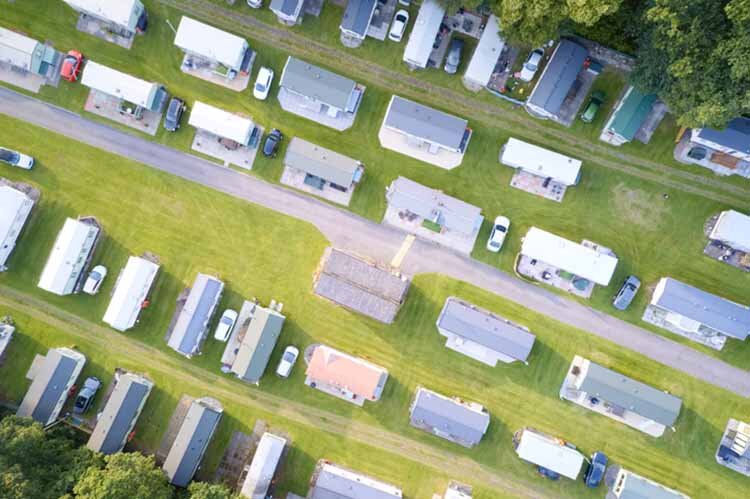 Mobile Home Bill of Sale
This document outlines the rights of the seller and buyer of a home. The document is required by lenders when you make a loan purchase.
Lease Agreement
The lease agreement outlines your park rules, payments, lease term, and rights as a tenant, along with responsibilities.
Certificate of Title
This is a document that proves ownership of a property. It is required by the lenders, as well as local authorities.
Home Occupancy Document
There are certain states which require you to have a home occupancy document that shows that your home is fit for occupation. Be sure to check if you reside in one of these states.