Moving into a manufactured home in Fenton, Michigan is a dream come true. This area of Michigan has it all, with amazing suburban communities, a wealth of recreational parks in Fenton, MI, a lively downtown Fenton, MI district, and access to major metro-Detroit cities.
To make it even better, the cost of living in Fenton, Michigan is below the national average, with both unemployment and crime rates lower here than in all other cities in Genesee County, Michigan. Not to mention, the Fenton, MI schools are excellent.
In terms of mobile homes, manufactured homes for sale in Fenton, MI are contemporary, and the communities have a variety of perks to boot.
If you are moving into a Fenton, MI mobile home this summer, it is highly recommended that you don't overlook the temperature on move-in day. During the summer, Fenton tends to be slightly warm.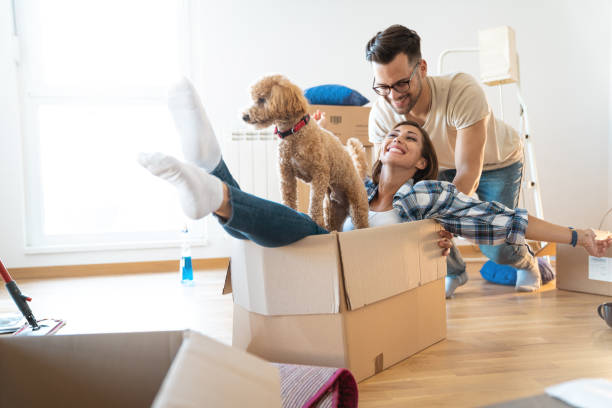 Yet, despite the heat, it is still the peak moving season, and movers book up fast. Therefore, consider getting ahead of the crowd and start planning today.
If you need some warm-weather moving guidance, here are five tips to help you get a handle on your move and make summertime in your new Fenton, MI mobile home as pleasant as possible.
Moving into a Manufactured Home
#1. Consider the Logistics Before Moving
Typically, for a move to go off without a hitch, you need to be prepared. Often, when moving into Fenton, MI, you learn a lot about what you actually use and don't use. So, before you start packing up your entire apartment or house, consider getting rid of some of the clutter first. Not only will downsizing make for a smoother move, but it will also make unpacking and settling into your new mobile home a breeze.
Besides decluttering, it is highly recommended that you measure your new space in your mobile home. For instance, if you have a sectional, but no room for a sectional in your brand new mobile home, it's better to figure that out now rather than later.
Other formal logistics include speaking with your mobile home park management team so you can get a rundown of the Fenton, MI park rules, utilities, move-in procedures, the mobile home community pet policy, and more. Learn about what utilities you pay in a mobile home here.
Familiarizing yourself with your future mobile home community in Fenton, MI will make moving much easier. Be sure to get the answers to any move-in procedure questions you may have, like where to park the moving truck so it is not blocking anyone in.
#2. Learn the Mobile Home Community
Along those same lines, it never hurts to learn more about your future mobile home community in Fenton, MI. If there are strict rules about what can be displayed or left in the front yard of your mobile home, you probably want to know.
Furthermore, during the actual move into Fenton, MI , consider exchanging pleasantries with your neighbors. Getting to know your neighbors is the quickest way to get a lay of the land and help you navigate the area.
Moreover, if you have children, your mobile home neighbors can advise you on the Fenton, MI schools in the area, playgrounds/teen hangouts, and even give you valuable recommendations for sitters, plumbers, and so on.
Speaking of plumbing, don't forget to familiarize yourself with your mobile home's pipes, circuit breaker, water heater, etc. Knowing where everything is located upfront takes away a lot of guesswork and gives you a chance to see if any repairs are needed before you get settled in. Learn some manufactured home maintenance tips from our guide here.
#3. Pack Right the First Time
Now that you have gathered all of the information about your mobile home and the park that you need, it is only natural that the packing comes next.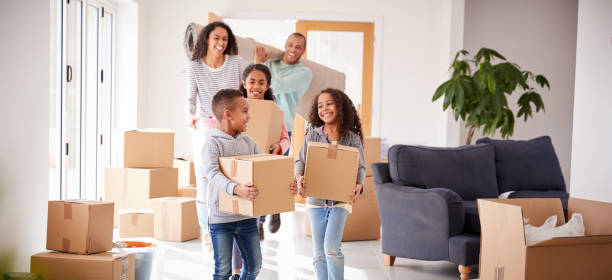 To make packing much easier, there are a few tricks of the trade you should consider. For starters, purchase, or try to use, boxes that are all the same size. Doing so will make loading the truck a lot less cumbersome for both you and the movers.
You should also clearly label, and even color-code, the boxes so you won't spend hours searching for your silverware when you are unpacking in your double wide mobile home.
Note that fragile items, like artwork or electronics, that could be damaged in the summer heat should be packed with extra care. You may even want to consider loading those items in your personal car to prevent any damage during transport, and to allow for faster unloading into your mobile home.
When loading the truck, if you opted not to go with movers, try loading the heavy furniture first. Be as creative as possible when loading up the moving van. The more room you can create, the fewer trips you will have to make.
#4. Seriously Consider Movers
Of course, if you prefer to hire movers in Fenton, MI , then most of the truck-loading guesswork will fall to them.
Since you are moving during the summer months, you should seriously consider movers. Having professional assistance will make your move to your mobile home more streamlined and less labor-intensive for you.
If this sounds good to you, then make sure you do your research and book in advance. As briefly mentioned, summer is peak moving season in Fenton, MI, so the early bird definitely catches the worm here. Book as early as possible, and always compare pricing.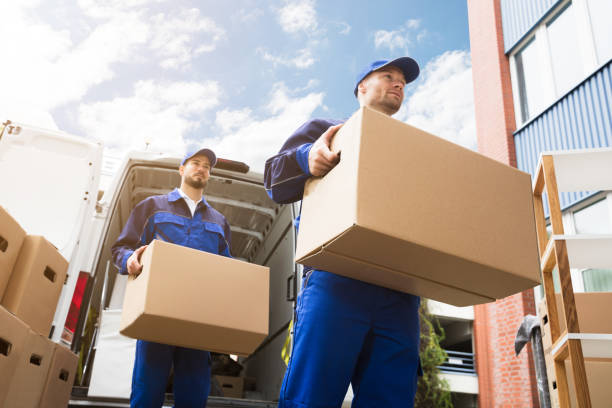 Once you have selected your moving company, it is also a good idea to discuss the particulars with your movers. If they are going to need extra manpower or will need to get a little creative making things fit, then tell them upfront.
Finally, when booking movers, try to secure an early morning or late afternoon time slot, if possible. Remember, moving into a mobile home is hard work in general, and it is even harder in the sweltering heat, so avoid midday moves at all costs.
#5. Prep for Move-In Day
Lastly, when your special day arrives, don't forget that there is still some prep work to be done on your end. This means getting a good night's sleep, wearing the right clothes, and packing the essentials in a separate box or bag.
You should also change your mailing address to your new real estate property a few days prior to moving to your mobile home, if not sooner. Waiting until after you have moved in may mean you do not get your mail for a few weeks.
During the actual move itself, it is crucial that you and your movers stay hydrated. Big moves during summer always come with a possibility of heatstroke, heat exhaustion, and dehydration.
Therefore, making sure everyone stays properly hydrated and is wearing the appropriate clothing is essential. Sunscreen and pre-air-conditioned mobile homes offer help to stave off the effects of the sun or intense heat.
Furthermore, you should take additional steps to ensure your children and pets are being properly looked after. Leaving your kids to play outside while you are moving, or leaving pets in carriers or cages, could create a host of problems.
Thus, we suggest hiring a sitter for both your children and pets. You can leave them with family, if you prefer, as well. This way, you do not have to keep a constant eye on anyone, or your overly curious dog, while moving everything into your mobile home.
Nevertheless, if you do decide to bring the whole family, make sure you have extra water on hand and healthy snacks for everyone.
Final Thoughts
Once the last box is off the truck and in your mobile home, take a break. No one expects you to be able to do it all in one night. In fact, give yourself a full day or two to get unpacked.
Unpacking should not be too difficult if everything is labeled correctly and color-coded. Moreover, you really only need to unpack the essentials as soon as possible.
Typically, bedding and kitchenware are the two main essentials that people tend to unpack first. Plus, thanks to your overnight bag(s) that you packed in the beginning, you should have clothes, toiletries, food, and more readily available.
Ultimately, relocating to mobile homes in Fenton should be exciting for the whole family. Do not let the heat, or a little extra prep work, rain on your parade. Instead, follow these tips and make your summertime move into your new mobile home an enjoyable one.