When you are looking to move to Fenton, Michigan, several housing options are open to you. With that said, a manufactured home or mobile home will always be among the most economically viable choices. With a range of mobile home communities on hand as well, this is the perfect time to check out what is available at Tyrone Woods Manufactured Home Community.
When someone is in search of a mobile or manufactured home, they usually have specific requirements in mind. With Tyrone Woods Manufactured Home Community, you get a range of prices, rents, materials, and several other factors.
Some home communities might be able to provide a custom home with all the bells and whistles that your heart desires. Others may offer one of those new luxury manufactured homes. For those on a budget, any pre-owned mobile homes or manufactured homes will do in a pinch. If you don't have any experience in such tasks before, here are some tips on how to find used mobile homes for sale.
Other Reasons to Consider a Mobile or Manufactured Home
The economy or budget factor is certainly a monumental one when it comes to buying mobile homes or manufactured homes. Here are just a few more reasons to check out these housing options right away:
If you already have a manufactured or mobile home in a nearby place, like Flat Rock, it is possible to bring it to Fenton without much damage; keep in mind that we will move your mobile home for free
The mobile home communities in Fenton provide a lot of benefits to their residents, especially when it comes to Tyrone Woods Manufactured Home Community
It is possible to upgrade a mobile home as needed by adding on extensions and other features
Mobile homes might be easier to maintain than regular homes, especially with these manufactured home maintenance tips
No matter what kind of mobile home you end up choosing, make sure to budget and plan ahead of time. You may have to look up how much it costs to move a manufacturing home, for one. Also, find out how much time it will take, what facilities you will get with a mobile home community, and how the price compares with the other mobile homes for sale in Fenton, MI.
Manufactured Homes for Sale in Michigan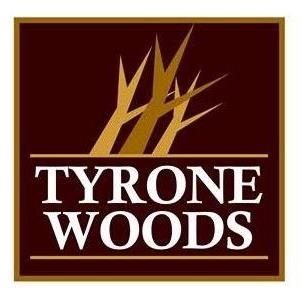 We have talked quite a bit about Tyrone Woods Manufactured Home Community up until now. This community is one of the very best mobile home communities in all of Michigan. Let's discuss some more pros of buying a manufactured home in this community:
1. The Community is an Affordable One
Tyrone Woods Manufactured Home Community has several mobile homes for sale, as well as mobile homes for rent in Fenton, MI, at various price levels. This offers people from most walks of life the ability to afford a place to live here.
If you are on a very strict budget, a pre-owned mobile home might be the best and only option. Read on to find out what you get with buying a used manufactured home.
2. The Location is Strategic
This mobile home community is also placed at a conveniently strategic location. It is just off US-23, with only a 30 minute drive to Flint and Ann Arbor. Detroit and Lansing are two major cities that are about an hour's drive from the community.
The location here makes for a picturesque community, too. There are rolling hills, golf courses, lakes, and many open spaces to enjoy.
3. Nearby Shopping in Fenton, Michigan
No matter what you are in the mood for or need, the options for shopping in Fenton, MI near Tyrone Woods Manufactured Home Community are very impressive. Fenton, Michigan has no less than three main shopping areas: North LeRoy, Silver Parkway, and Dibbleville. All of these provide an experience of their own.
In Dibbleville, you have a lot of clothing stores and other options to attract females. These include the Rejuv Ave Skin Spa, Gerych's Flowers, Fenton's Open Book, and much more.
In Silver Parkway, we have stores like Mos'Art, Walmat, Auto-Lab, Dunham's Sports, etc. As for North Leroy, the shops here are an interesting combination of chain stores and small local businesses owned by families.
Other Kinds of Shopping
Just buying objects is not the only factor you have to consider when looking at homes for sale. When you opt for Tyrone Woods Manufactured Home Community, you also get access to a slew of entertainment options and restaurants in Fenton, MI, too.
4. Gorgeous Homes with All the Amenities
The manufactured homes at Tyrone Woods Manufactured Home Community are aesthetically pleasing all around. Whether you are looking at homes for sale or for rent, the options here have the comforts and amenities that anyone could want. Plus, the countryside scenery is lovely to look at on a daily basis.
Just a few of the amenities we can expect with this community include:
●       An updated filtration system for the water
●       On-site management for quick response
●       Reasonable price ranges
●       Events for residents' appreciation
●       Proximity to some of the best Fenton, MI schools
5. Extra High-End and Useful Features Available in Mobile Homes
The basic amenities are all very well, but what puts Tyrone Woods Manufactured Home Community over the edge is the offering of high-end features for most of their mobile homes. Let's have a look at both the everyday and the special features for these manufactured homes now:
●       Spacious living rooms
●       Long-lasting fireplaces made out of stone
●       Bathrooms with a spa-like experience
●       Oak kitchens after renovating and repainting
●       Ceiling fan
●       High-speed internet connections
●       Hookups for washers and dryers
●       Trash compactors
●       Sheds
The Takeaway
Tyrone Woods Manufactured Home Community is family-owned and operated. Overall, this is one of the best communities to live in if you are moving to Michigan. If a mobile home is all you can afford, take a look at what it is like living in a double-wide mobile home.
There are several manufactured homes for sale right now in this community, and we have outlined some of the reasons why these structures will be the best for new residents. Get all the details from the property manager and see whether a mobile home here is worth moving into or not. Start your research today and you just might be getting your dream home in no time!