When you are on the lookout for a home to settle down in, get ready for a lot of challenges ahead. There are so many options out there, and housing itself is becoming more and more expensive as we speak.
The state of Michigan is a perfect example; it has great schools, lakes galore, and some amazing job opportunities as well. The cost of living in Fenton, Michigan is not too horrendous either, but finding proper accommodation will require some homework.
The good news is that we now have several alternative housing options that are probably just as good as your regular, traditional, stick-built houses. Apartment living is a choice as well, but we are talking more about modular homes, what is manufactured housing, and mobile homes here.
What is So Great About Living in Modular or Manufactured Homes? 
The cost factor of manufactured homes or modular options is certainly one to consider. For just a fraction of the price of a traditional house, you can own your own home and get all the privacy, plus amenities from a close-knit community.
Double-Wide Mobile Home Dealers in Michigan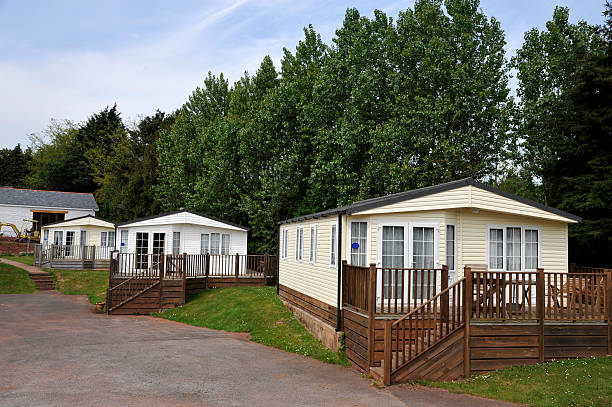 Of course, the perks of such housing will depend on what kind of a mobile home dealer you end up choosing. There are quite a few good options available in Michigan today, so let's get started on them now:
1.      Tyrone Woods Manufactured Home Community
2.      Cedar Springs Mobile Estates
3.      Little Valley Homes
4.      Michigan Mobile Home Connection
5.      Clark Modular Homes
1. Tyrone Woods Manufactured Home Community
After looking at all the options and offerings for modular and mobile homes in Michigan, it seems like Tyrone Woods Manufactured Home Community tops the list. For those who need manufactured homes with a certain amount of luxury in an affordable range, this community seems to have the best picks.
If you are still on the fence about the jump, these pros and cons of a double-wide mobile home should clear up some doubts.
What Does this Manufactured Home Community Offer?
Along with some great mobile homes for sale in Fenton, MI or mobile homes for rent in Fenton, MI Tyrone Woods offers several perks to its potential and existing residents. These include:
●       New appliances and utilities
●       New flooring and roofing
●       Central air conditioning
●       Sheds
●       Extended parking
The community setting of Tyrone Woods is also a considerable advantage. The location is a central one in Fenton, MI, being just half an hour from Flint and Ann Arbor. You get to enjoy both country and urban settings as and when required.
The surroundings here are nothing to sneeze at, either. There are rolling hills, some gorgeous lakes, and greenery for everyone to enjoy. The Coyote Preserve Golf Club is just a few minutes away for those who love the game. If you are more of a nature lover, the natural walking and hiking trails will be a delight. The benefits go on; check out more reasons why Tyrone Woods offers the best manufactured homes for sale in Michigan.
2. Cedar Springs Mobile Estates
After Tyrone Woods, our second choice has to be Cedar Springs Mobile Estates. This dealer has both mobile homes for rent in Cedar Springs, MI and mobile homes for sale in Cedar Springs, MI.
Those who want to rent or find one for sale can choose a double-wide or a single-wide option. Most of the units include large bedroom suites, oak kitchens, fireplaces, and a lot of storage space. All even have their own driveways and front yards. So, you get a feeling of having your dream home on completely private property.
What is it Like Living in this Manufactured Home Community?
Along with the excellent deals on mobile homes, Cedar Springs Mobile Estates provides a quiet community life. The atmosphere is a peaceful one. You can also have a bit of fun with the basketball courts, social events, and friendly community.
If you want to purchase a home, this community also offers some of the best manufactured homes for sale in Michigan. Once you get your own mobile home, you will be able to enjoy luxury amenities along with an accessible ownership.
Here are just a few of the top reasons to consider Cedar Springs Mobile Estates for your next mobile home:
Prime location in Kent County: This county is among the best places in Michigan for people who want to build their career, grow their family, or both.
A decent amount of choice: With these mobile home dealers, you can choose from a wide range of modular plus manufactured homes in all sorts of categories.
A welcoming and productive community: Michigan is an excellent spot for those who want to focus on family, retirement, or spurring on their career; the community may be small, but the overall spirit and sense of belonging can motivate you on a daily basis.
Good recreational options: Along with a central location, the residents here are lucky enough to have nearby Cedar Springs parks and rec, some great Cedar Springs schools, and quick commutes for a more convenient lifestyle.
A cost–effective choice: Some people might be worried about the cost of living in Michigan; with this mobile home dealer, we may expect a relatively lower cost of living in the surrounding areas.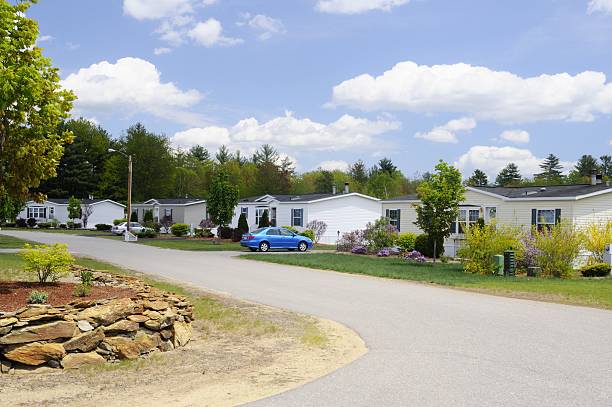 3. Little Valley Homes
The tagline of Little Valley Homes is "your housing people." These words are quite apt as they describe Little Valley Homes, which is one of the largest modular and manufactured home retailers in the state of Michigan.
Little Valley Homes was founded way back in 1966, making it amongst the oldest and most known mobile home dealers in Michigan. When you contact them, you get to choose from various floor plans, mobile home layouts, and much more. There are also a lot of manufactured home communities in Michigan, including Highlander Valley Homes and Sylvan Valley Estates. Some of these communities might be just for a certain demographic, such as Maywood Estates that is only for those who are 55 or older.
Why Should You Choose Little Valley Homes?
If you want a mobile home dealer company that has a long and positive history of dealing with their clients, Little Valley Homes is among the best choices you can make. Along with a rich history, this dealer also provides its clients with several Valley Homes location options at once.
On the other hand, some people may need a more dedicated service to fulfill their individual requirements. As long as they go through a licensed realtor, there is no reason why they can't find what is needed in the Valley Homes family.
4. Michigan Mobile Home Connection
This mobile home dealer known as Michigan Mobile Home Connection provides sectional and modular mobile homes, among other options. They will also buy your mobile homes if you wish, freeing up your capital to make more investments. The people here can help you get the best possible deal through their community specialist.
The Michigan Mobile Home Connection dealership also has their own mobile homes in parks. They are committed to bringing you the top-quality modular and manufactured homes with new models available for touring even now.
There is even a licensed realtor on-site, which should help smooth out the process even further. They also help out with construction, choosing the right type of layout, and so much more.
Whether you have questions about the difference between manufactured and modular homes or are ready to start on your dream home, Michigan Mobile Home Connection is there to assist in many ways. You can also compare these to the Little Valley Homes and see which one suits your needs best.
While you are at it, make sure to check out the layouts that Michigan Mobile Home Connection already has on its lots. You can also ask them if you can come up with your own layout for a double-wide mobile home.
5. Clark Modular Homes
Clark Modular Homes might not be a very large operation, but it has been working just fine for more than two decades. Here, you can get modular homes, fully manufactured homes, and custom built houses of all shapes and sizes.
Want your next mobile home or manufactured home to be a double-wide trailer? Or want your double-wide manufactured home moved from private property to a park? Along with providing mobile homes, like Little Valley Homes, Clark Modular Homes also deals in construction services. You can ask them about excavating basements and foundations, building a garage, moving a manufactured home, setting up a mobile home, and much more.
What is the Unique Aspect of Clark Modular Homes? 
The remarkable factor of dealing with Clark Modular Homes is that they have a small, but very dedicated staff. The feedback about this company says that the people here are committed to handling the difficult parts of moving, buying, or setting up a double-wide mobile home, or any other type of mobile homes.
This company has its headquarters in Mt. Pleasant, Michigan. However, it can help out with those who have a mobile home somewhere else in the state of Michigan, as well. Overall, if you are looking for a deviated modular home dealership to work with, Clark Modular Homes should be a great choice!
The Takeaway
Whether you go for a modular or manufactured home, there is no doubt that living in the state of Michigan is a perk in itself. You may still have doubts about buying a used manufactured home, so make sure to read up on its pros and cons beforehand. You may also get a new one of your own, with one of the mobile home dealers above helping out with the purchase, setup, and so on.
If all this sounds good, start talking to these mobile home dealers today!