Mobile and manufactured homes present several benefits over traditionally built homes, such as mobility and affordability. With that said, you might not know that these mobile homes require routine maintenance, just like site-built homes.
Since manufactured homes are designed and developed in factories, they aren't made the same way as site-built homes. They, therefore, require completely different and unique maintenance concerns.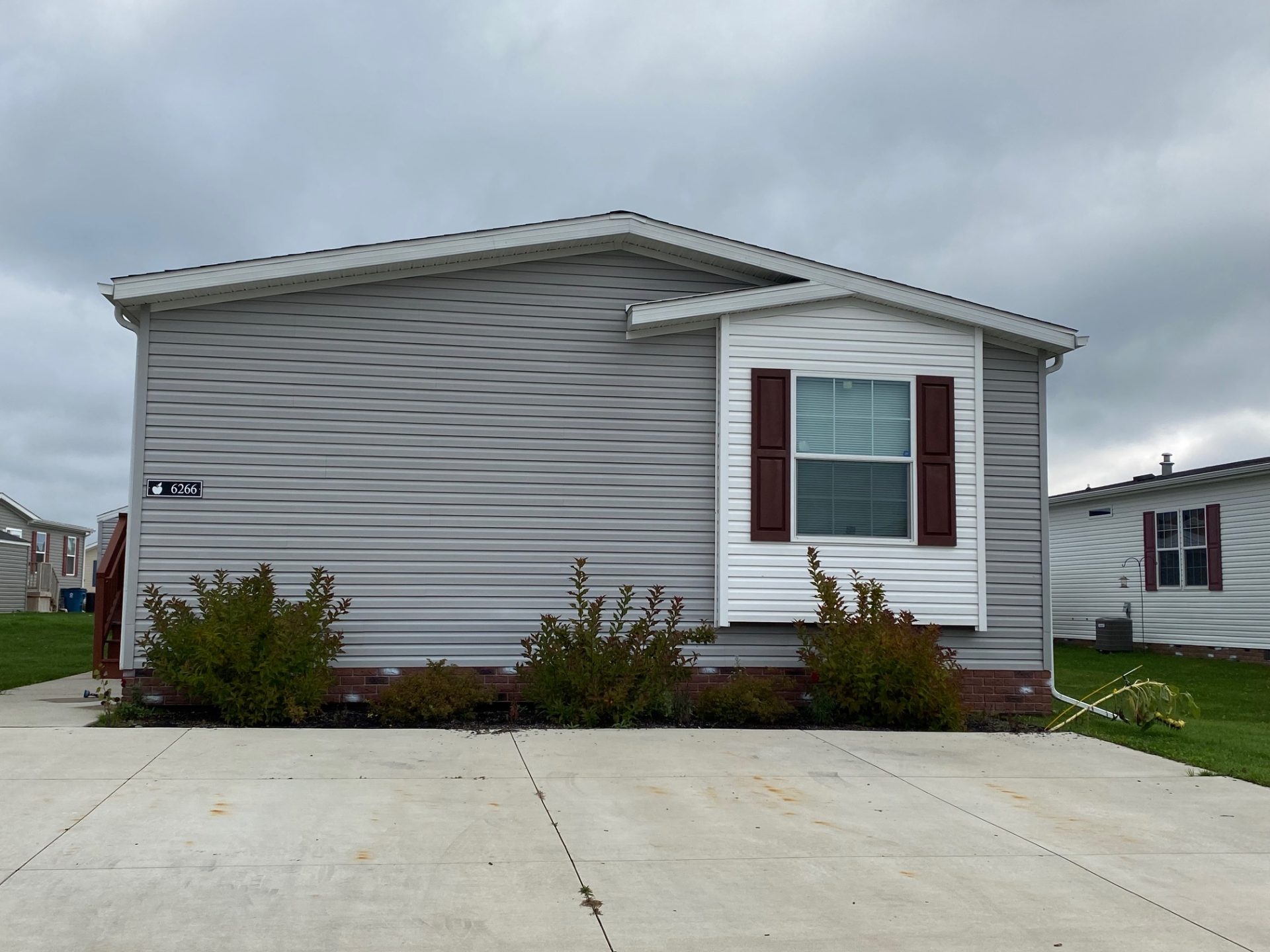 Here, we'll consider mobile home maintenance tips that homeowners should understand.
Manufactured Home Maintenance Tips
Let's consider the major items you should always maintain and check yearly, along with the tips you must have in mind relating to mobile homes:
Foundation
Always ensure the home structure is level and solid.
Here, you need to check your support structure or foundation for any imbalances or cracks caused by potential settling. It's among the critical things to check yearly, especially during the first few years of a mobile home in a new area.
Manufactured homes are known to settle and sink with time, similar to site-built homes. Therefore, it would help to re-level your manufactured home on a semi-regular basis to correct the shift. Mobile homes with permanent or complicated foundations must be professionally checked yearly for the first few years to guarantee that no shifting or settling occurs.
If you fail to care for an unlevel manufactured home or cracked foundation, you should expect different problems. Such problems include cracks or leaks in the walls and doors, windows not sealing or shutting properly, and drafts of humidity and air getting into the home.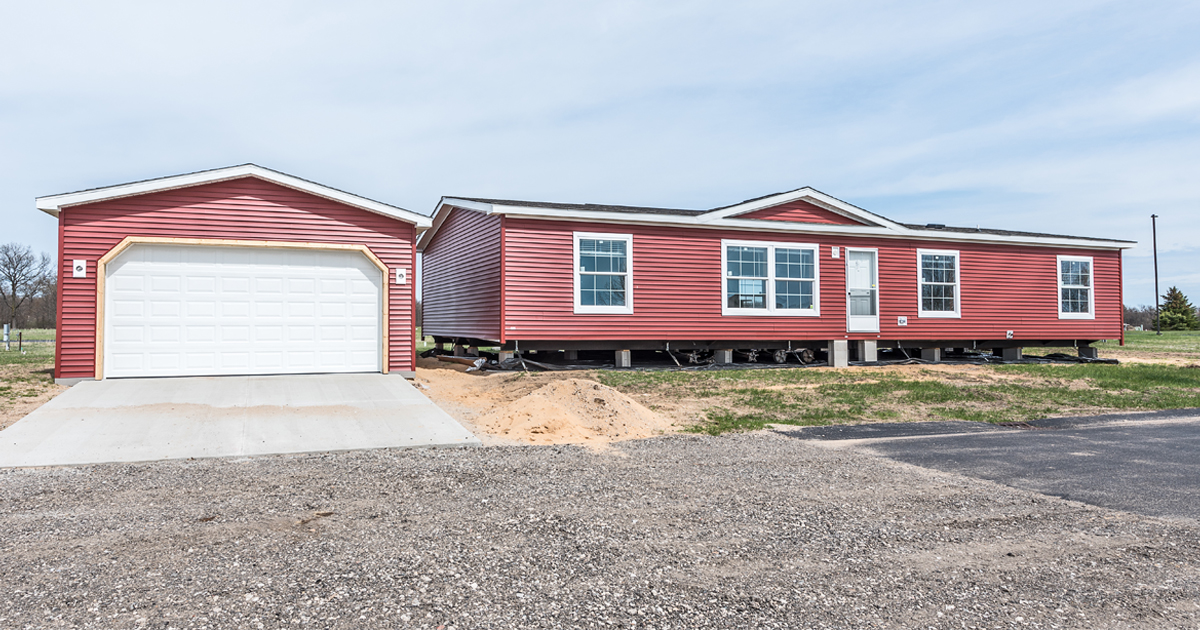 Any shifting or settling on a small part of a mobile home can affect the whole home, causing it to age faster and potentially translating to bowing or warping. You can check if your mobile home is level using a water level or standard carpenter level.
In permanent foundations, such as slab foundations, basement foundations, or crawl spaces, sagging, shifting, or visible cracking is normally the biggest damage indicator.
Skirting
Always focus on repairing holes to prevent excess moisture.
The perimeter enclosure or skirting around the bottom of your home is meant to keep unwanted moisture from entering the underbelly of your manufactured home. Inspect this regularly to ensure there are no cracks or holes in the mobile home's skirting that would allow moisture into or under the home.
Since you don't want damages or holes to your solid skirting portion, you need to ensure the skirting is ventilated well. Proper skirting ventilation requires that you have one square foot for at least every 150 square foot of space below your home. The key is to focus on the square footage of mobile homes.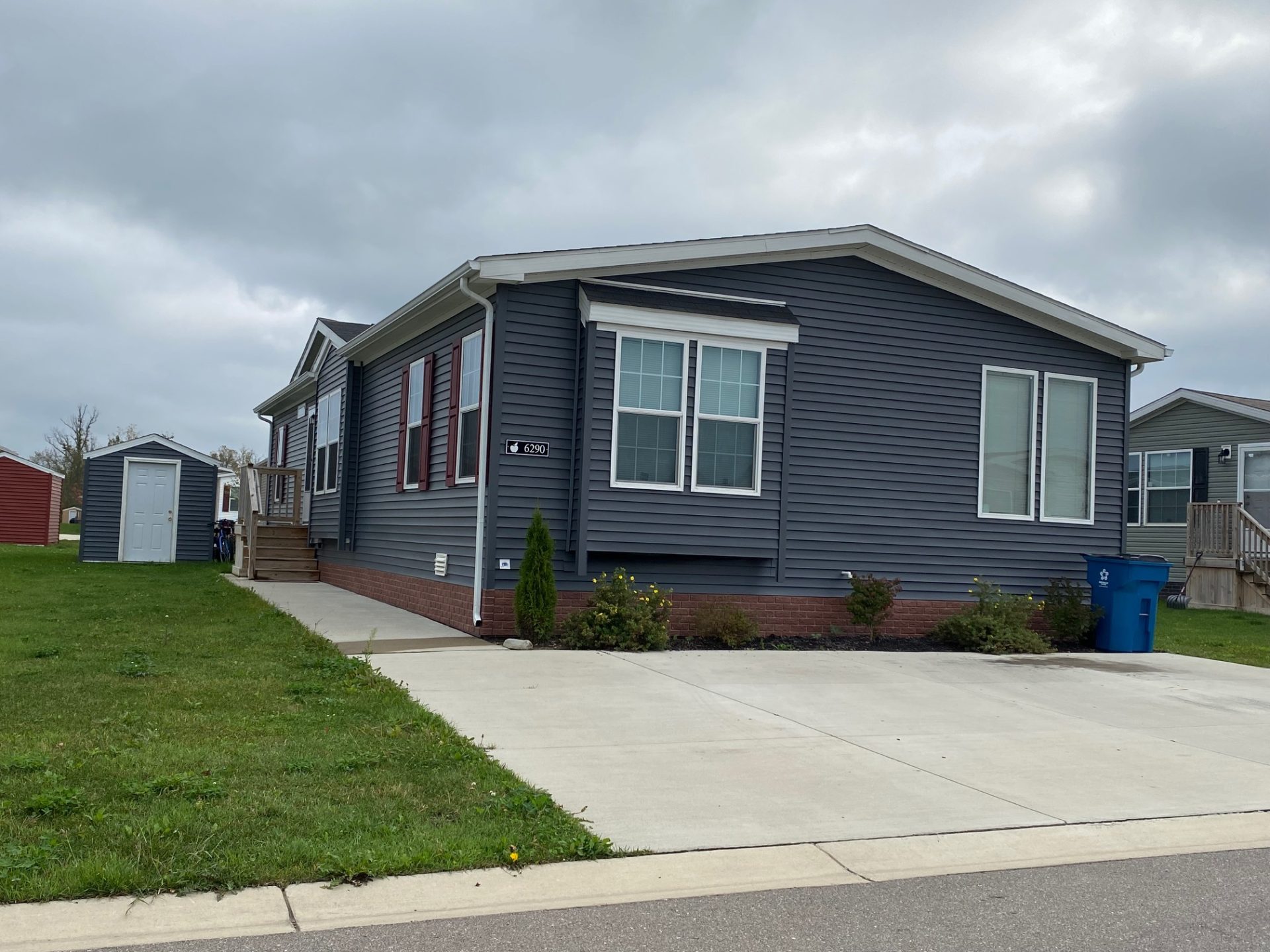 With adequate venting, there will be no excessive moisture accumulation under your manufactured home, which could translate into proper temperature regulation and comfortable humidity.
Too much moisture let in through the skirting can translate into problems with the flooring and foundation.
Roof
Check for a recoat, reseal, or damage.
Check your roof regularly to ensure no broken or missing shingles, and no debris. It's also important that you check the flashing to ensure it's in good condition.
The roof caulking shouldn't have any soft spots or cracks. Remember that any weaknesses or imperfections on your roof could translate to air, moisture, or other problematic elements.
Recoating or resealing your mobile home roof each year can help protect it. This should be emphasized, especially on flat metal roofs. Roof coating helps to keep your manufactured home dry and the indoor temperature regulated.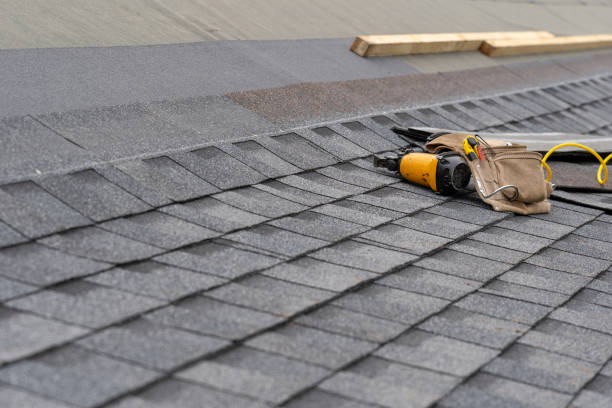 The coating you implement on your home depends on the roof type installed. Ensure you apply the right coating on your roof. For instance, you can use asphalt and aluminum coatings on rubber or PVC roofs.
It would also help to regularly check for broken or missing shingles and debris. Always ensure proper roof maintenance.
Gutters
Cleaning and inspecting the rain gutters regularly is among the best ways to prevent damages to your manufactured home's exterior and roof. If you allow for clogged gutters, your home might experience water damage and leaks.
If you ignore clogged gutters for long, they can become heavy with debris and, as a result, fall or break off the house. This could present significant external damage to your property and home.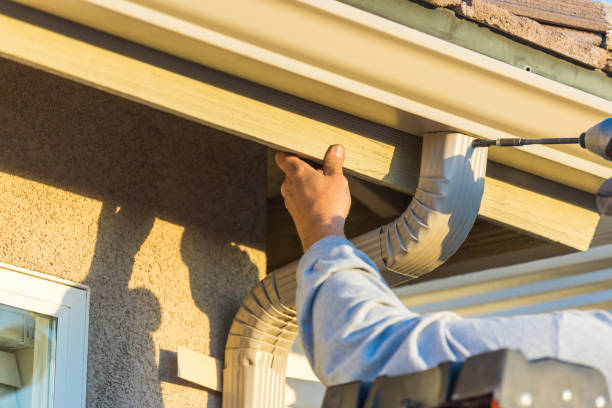 Even if you stay away from large trees, debris such as leaves, rocks, and dirt can be carried through the air and left on the gutters. We, therefore, recommend that you clean the gutters at least once per year.
If you stay in a location that experiences snowfall or rain, you should check the gutters at least twice per year. This includes once before winter and once in spring.
Siding
Cleaning the siding regularly can help you prevent mildew and mold growth on the exterior paneling.
Siding is among the most ignored parts when it comes to manufactured housing maintenance. You should, therefore, have it on your list of things to address yearly.
If your home has vinyl siding, the most effective cleaning solution you can employ is water with detergent. Mix chlorine bleach and water in the ratio of 1:3 to remove mildew. However, you need to be cautious since mixing bleach with some substances is dangerous.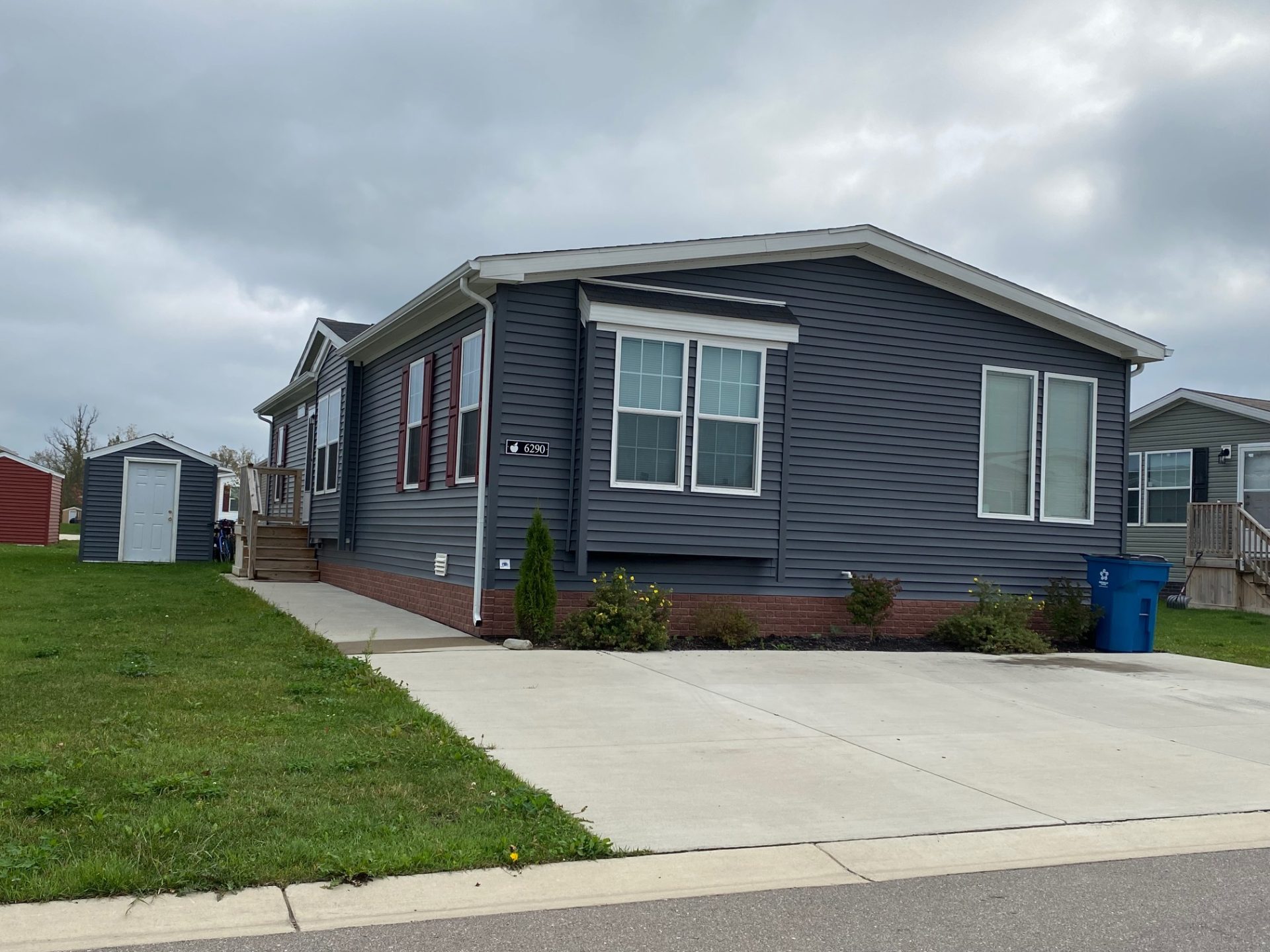 There are also several special cleaning products that you can employ to cut through rust and mold on your home's exterior. Just ensure that the vinyl siding is clean all the time.
Window and Vent Caulking
You must check the caulking around your vents and windows. We recommend that you do so, especially before winter.
Extreme temperature changes are known for causing splits, break downs, or shrinkage, which can translate into warping, gaps, or cracks in seals that protect your manufactured home's climate.
When there is airflow through damaged seals around vents or windows, your home becomes less comfortable, and the cooling or heating costs increase.
Many people check their window seals before winter, but forget other seals around ducts, vents, and other fixtures or systems.
You should purposely reseal at least once per year. This will make your home comfortable and keep utility bills low.
Heating and HVAC systems
You should clean the heating and cooling system, for proper ventilation in your mobile home, at least a few times per year to improve the air quality.
Apart from filter change helping to keep your home comfortable, it also assists in decreasing the effects of asthma, allergies, and any other skin or breathing problems.
Even though cleaning and changing air filters is a great step towards system maintenance and air cleanliness, it's also good to vacuum the air systems at least once per year.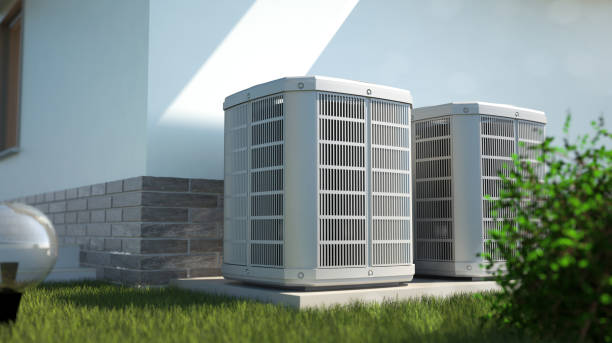 You can acquire a heavy-duty vacuum to do the cleaning yourself or contact a professional to help you clean the system and check the vents and ducts. This maintenance type makes cooling, heating, and HVAC systems durable, thus saving you money in the long run.
Since replacing the whole air system is very expensive, preventive maintenance and cleaning is the best alternative.
Smart Cleaning Indoors
Wipe fixtures, surfaces, and walls using a gentle detergent yearly to prevent discoloration.
We understand that you clean your mobile home more than once per year. However, you need to consider the disadvantages of employing abrasive cleaning products regularly.
Abrasive cleaning products have harsh chemicals that might cause certain items in your mobile home to appear faded, discolored, or yellowed.
Avoid employing abrasive solutions, such as pure bleach, in your manufactured home where possible, especially on fiberglass fixtures, such as tubs, showers, and sinks.
Corrosive chemicals for indoor cleaning cause such features to appear older and become tarnished. Proper maintenance adds curb appeal to mobile homes.
Watch Out for Maintenance Requirement Warranties
Some warranties list specific cleaning and maintenance requirements that every homeowner should comply with for the warranty to remain valid. For instance, some carpet manufacturers require that you clean your carpet at least once per year for its warranty to remain effective.
Therefore, you must review warranties on your appliances, home, cooling/heating systems, furniture, and carpet to take note of warranties that rely on regular home cleaning and maintenance. This will help you to uphold the coverage.
Select a Manufactured Home Community that Provides Maintenance
One of the advantages of living in a manufactured home community is that it often offers certain aspects of cleaning and maintenance included in their home unit or lot rental price.
These offerings range from gutter cleaning and annual winterization to full heating and plumbing maintenance, based on the community you select.
You should research the communities in your locality to see the type of maintenance services they offer. This will help save money, time, and headaches while going through the yearly regular maintenance checklist.
Importance of Mobile Home Maintenance
The benefits of mobile home maintenance are often underestimated. Below are some that you should be aware of:
It Saves Money for the Long Term
Inefficient and aging equipment consumes many resources and money compared to new ones. For instance, an air filter that hasn't undergone proper routine maintenance for a while will use more energy than one that has been cleaned recently.
Likewise, you're better off replacing old pipes before they burst and leak water, which translates into higher replacement costs.
For every dollar spent on your home's preventive maintenance, you'll save a lot more worth of repair and damages. You're better off dealing with simple problems at the time of their emergency.
Increase Your Manufactured Home Value
Apart from renovations and upgrades, another proven approach to increasing the value of your manufactured home is maintaining it properly. An easy approach to considering this is to think as if you were putting your home on sale tomorrow.
If your home hasn't been maintained in a while, you're going to have many negatives in your mobile home inspection report. The cost of repairing these issues might be bundled on the buyer, thus forcing them to ask for a discount.
Proper mobile home maintenance will, therefore, help you increase the value of your home.
It Protects the Home from Secondary Damage
You're likely to experience secondary damage to your home due to previous damages. A good example of this is when flowing water bursts your pipes and damages hardwood floors. It could also be the roof collapsing due to weakened trusses or electrical outlets messing up the wiring throughout the home.
Such damages are going to cost much more to fix. Therefore, you should contact professionals to detect and fix any leaks and other plumbing challenges.
Improved Living Experience
Staying in a manufactured home with a quiet furnace or a filter that doesn't spew dust all the time is a better experience compared to the other side of the coin.
Maintaining your home regularly makes your life easier since there is no need to deal with unlubricated machine parts, cleaning up a leaky roof, or experiencing the noise of a creaky door.
It also helps in improving the confidence you have in your home's integrity. You'll naturally feel secure living in your manufactured home.
Maintenance Keeps Pests Away
The number of bugs in your manufactured home is directly proportional to how poorly maintained the unit is. This means that a poorly maintained home will attract more pests.
For instance, if a bug flies from your neighbors home and finds a crack in your home, it's going to establish a new home there.
Expect wasps and ants in your attic if you fail to keep your home well maintained. Termites will also eat up your wooden trusses. In the end, this presents a higher long-term maintenance cost.
Neighborhood Standards
Depending on the location of your home, there could be a homeowners association or other mechanisms imposing certain requirements on homeowners within the neighborhood. Not maintaining such requirements may put you into trouble.
Some requirements may include the appearance of your home. For example, if you avoid fixing worn or chipped paint, you might find yourself at odds with your neighbors.
Conclusion
Proper mobile home maintenance presents several benefits, as we have highlighted above. Critical areas, such as gutters, siding, indoor areas, the roof, and the foundation, need keen cleaning and maintenance.
It will help if you select a manufactured home community that offers proper maintenance. If you don't know how to do proper repairs and regular maintenance, we recommend involving a professional.