For many apartment dwellers, the housing costs and monthly expenses increase much faster than the income. As a result, they face financial challenges while juggling job opportunities, childcare costs, and concerns about safety and schools.
The increasing housing costs also force people to miss important manufactured home considerations. For instance, it becomes hard to decide on the more affordable option between renting an apartment and buying a mobile home.
Before you decide on renting an apartment or house, learn how buying a mobile home can present a cheaper long-term option and enable you to own a manufactured home.
Is it Cheaper to Rent or Buy a Mobile Home?
Buying a manufactured home is usually cheaper than renting an apartment or home, especially in the long term. If you end up buying a mobile home, the average monthly mortgage payment can be about $257. This is less compared to renting an apartment, which can go for over $1,000 for a one bedroom apartment in some areas.
Apartment rent also includes an equal amount of money in the security deposit. The rent typically increases with an increase in amenities and the number of bedrooms.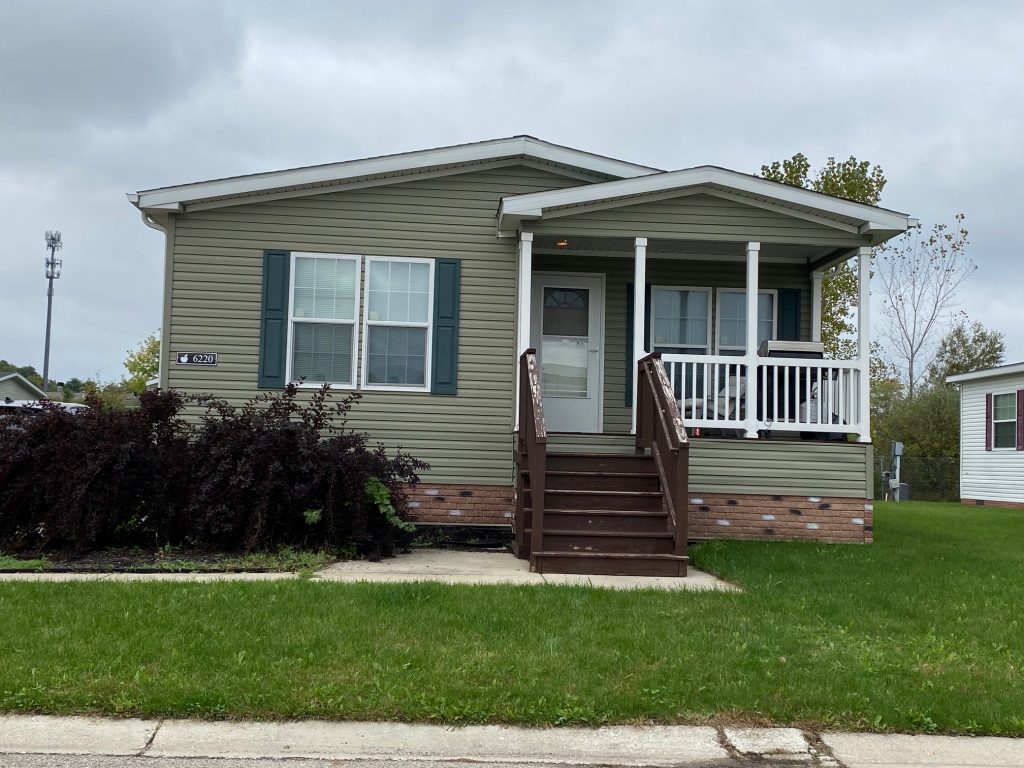 Even if you were to include insurance, maintenance, and property taxes, you'd still spend less than renting an apartment. To help paint this picture better, let's consider a simple example.
Suppose your average monthly rent is $900 for the apartment you live in, but you can make a mobile home purchase for about $450 per month, and a land rent of about $350. Include about $100 in maintenance fees, and you'll have almost the same amount of money you send out on rent each month.
We can also assume that your manufactured home value is depreciating, and you purchased it for $30,000 and then sold it for about $20,000 after clearing the loan.
This means you can have saved $20,000 compared to if you had rented the apartment for that period. This of course is just one example. The trick is to purchase an inexpensive used mobile home.
Below are reasons why you should buy a manufactured home and why it's cheaper than renting an apartment or home.
Mobile Homes Appreciate like Other Homes when Fixed on Land
Real estate property isn't always appreciating in value, as people discovered about ten years ago. However, when homes appreciate, their lots also go up with them. There is evidence to show that manufactured housing options do in fact appreciate.
Therefore, you should consider investing in an older manufactured home since depreciation on the structure will have passed. Even if the manufactured home depreciates further, you can still sell it at almost the same price you bought it.
With that said, the land will always appreciate, and if you bought a mobile home together with land, expect to sell it at a high price.
Appreciation isn't the End
Another wrong belief is that you'll gain more equity when investing in a big expensive mobile home. The reasoning behind this is that: A 20% appreciation on a $300,000 home is $60,000, while a 20% gain on a $60,000 home is just $18,000.
Even though this sounds reasonable, it ignores the fact that the ongoing costs become higher when the home is more expensive. It can, therefore, offset equity gains from appreciation.
In most cases, a larger home costs more to maintain, cool, and heat. A larger mortgage also translates into higher interest rates. You'll also pay higher property taxes, along with the higher interest rates.
You might be thinking that the mobile home upfront buying costs, such as mortgage fees and down payment, are out of reach. However, these homes are available at a lower building cost than site-built homes.
A lower-priced home translates into fewer fees and a lower down payment.
Mobile Homes Offer "Housing Crash" Insurance
The proportionality of gains applies to losses as well. For instance, a 20% drop in value is $60,000 on a $300,000 home, but only $18,000 on a $60,000 mobile home. Cheaper manufactured homes always fall less in value.
If you expect a topping out in mobile home prices, by any chance, it will help to buy a mobile home rather than renting, particularly to keep your real estate investments at a minimum.
Mobile Homes are Financed
There is a common misconception that you can't access financing to buy a mobile home from any property owner. However, this is not true.
The HUD programs allow banks to loan up to $92,904 on mobile homes attached to the land, and up to $69,678 for homes on a rented lot, where you pay lot rent.
There are also other avenues to borrow money for buying a manufactured home, including borrowing from a local bank or using your own money. There is also an option for mobile home seller financing.
Borrowing from a family member is even another option, however ensure that you put everything in writing.
Below are some of the common mobile home financing options to consider:
FHA Loans
HUD offers these loans via the Federal Housing Administration loan program. The loan includes Title II and Title I loans.
You can take a Title I home loan to finance the purchase of a used or new mobile home, or to repair, alter, and improve your home. The loans are available even if you don't own or aren't planning to purchase the land that the home is set on.
Homes using these types of loans are typically located in a manufactured home community or mobile home park. Please note to always consider safe mobile home parks with exciting amenities.
The maximum loan amount in a Title I loan for a home plus land is $92,904. Then there is a Title II loan, which you can use to finance a manufactured home plus the land it sits on, as long as it meets requirements. This way, your lot rent will be sorted.
Fannie Mae
The Fannie Mae mortgage is available to borrowers who want to finance a manufactured home via the MH Advantage Program.
Your manufactured home must meet certain energy-efficient and architectural designs, similar to site-built homes, to be eligible for this loan.
Freddie Mac
The Freddie Mac Home Mortgage Program offers conventional financing options. You can select between a fixed-rate mortgage or an adjustable-rate mortgage as a borrower.
VA Loans
This is a loan insured by the Department of Veterans Affairs and is available to those in the military community. You can use this loan to purchase a manufactured or modular home and have it on the land you already own.
For these loans, lenders can offer up to 100% financing.
Chattel Loans
A chattel loan is a special personal property loan that you can employ to buy any manufactured home. The loan is also for financing expensive vehicles, including boats, planes, farm equipment, and mobile homes.
Personal Loans
Since mobile homes are very cheap, it's possible to finance them using a personal loan. With that said, the interest rate for these homes happens to be higher.
Mobile Homes are Set in Good Neighborhoods
Even though you might come across some rough and ugly manufactured home neighborhoods, the same happens with regular homes. You must check your neighborhood before purchasing a manufactured home.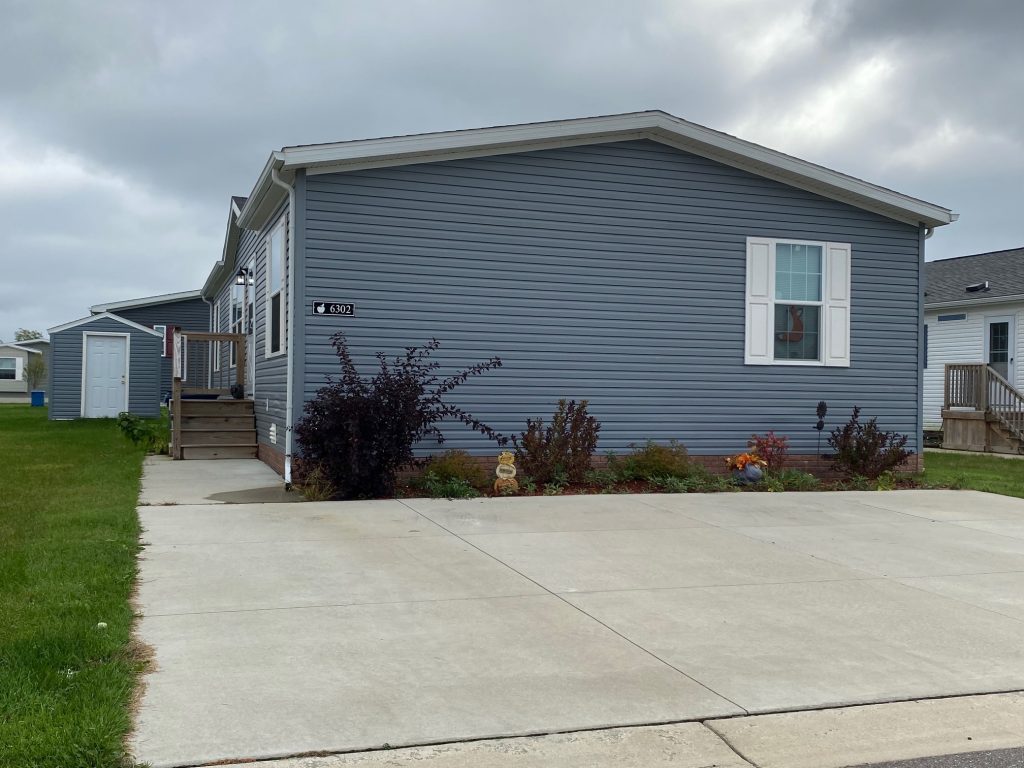 We recommend that you go to a quiet neighborhood. It helps to research the security status of the area.
Manufactured Homes can be Safe
If you live in a location that experiences tornados, a manufactured home won't be safe compared to a site-built unit. You'll therefore have to plan accordingly and select the best unit.
However, today's manufactured homes are made with new HUD standards in mind. They, therefore, have safety features meaning that they experience low rates of disasters such as fire and destruction by wind.
Mobile Units are Great First Homes
If you're looking forward to home ownership in the future, a manufactured home can be a great starting point.
Manufactured homes are great first homes for the following reasons:
Smaller mortgage loan
Lower price
Less maintenance
Lower average monthly cost
Better than renting units in apartment complexes
Less financial risk
When you finally buy a site-built home, you can rent out your manufactured home and have additional income.
Conclusion
As we have seen above, buying a manufactured home is cheaper than renting apartments, especially long-term.
First, manufactured homes appreciate when fixed on land. They also provide "housing crash" insurance.
Even if you can't finance your mobile home, you can select any of the financing options mentioned above.
Ensure that you buy a mobile home from a quiet and secure manufactured home community with affordable housing. Keep in mind that some mobile home communities have better facilities and amenities than others.
We hope that you get a spacious living space that will save money.