Are you interested in purchasing a mobile home in a park? If that is the case, you might be asking how to do it as a first-time mobile home buyer. Purchasing a mobile home in a park is not the same as purchasing a mobile home and putting it on your own property.
For starters, if you place a mobile home in a park rather than in your own yard, you will save a lot of money in the long run on things like repair and manufactured home maintenance. In addition, mobile home parks include amenities you would not get if you place your home on your own property.
Living in a manufactured home community means you will pay a lot rent (learn what a lot rent for mobile home park is here), just like you would in an apartment, but in this case you would be earning equity.
How to Buy a Manufactured Home in a Park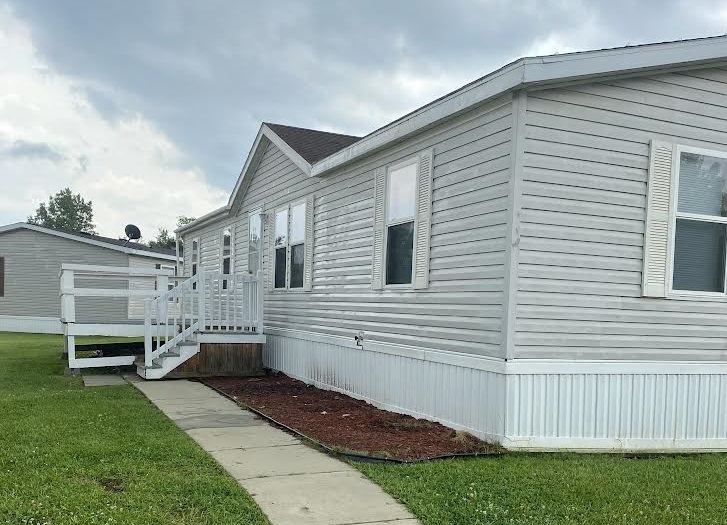 Buying a mobile home in a park may seem intimidating initially, but it is not so different from purchasing a traditional site-built home (checkout our mobile home vs. stick-built guide). The difference is that you will pay a lot rent every month. On average, a mobile home lot rent is about $500 per month. However, a lot rent can significantly vary, costing up to $900 depending on location.
Having said that, we have put together a comprehensive guide on buying a mobile home in a community. Let's dive in:
Understanding Your Purchasing Needs
If you are planning on acquiring a mobile home in a community, start by determining your budget and purchase requirements. Do you want a home that is a single-wide, double-wide, or triple-wide? Each home is priced differently, so your ability to pay will influence your purchasing decision.
Single–Wide Mobile Home
A single-wide house is ideal if you live alone and prefer a basic lifestyle. It has a smaller floor plan, but gives you the feeling of living in a mobile home. On average, a new single-wide home offers 600 to 1,300 square feet and costs around $40,000, on average. On the other hand, a used mobile home will cost you $10,000 to $25,000, on average (learn how to find used mobile homes for sale here).
Single-wide manufactured homes are the smallest and least priced of all the manufactured home alternatives. It has a width of 18 feet or less and a length of 90 feet or less.
Double–Wide Mobile Home
A double-wide manufactured home is made up of two single-wides joined together. It offers a much bigger living space compared to a single-wide home.
A new double-wide home costs $75,000, on average, while a used double-wide costs $50,000-$60,000, on average. Learn about the pros and cons of a double-wide here.
Triple–Wide Mobile Home
A triple-wide home is far more costly than a single-wide or double-wide manufactured home. Compared to the others, it does provide significantly more floor space, with the largest measuring 3,000 square feet. Triple-wide mobile homes/manufactured homes cost at least $100,000, on average, with some going for as much as $250,000.
New vs. Used Manufactured Home: Which Fits Your Budget?
Before you buy a manufactured home or consider how to get one, you must first determine the type of home that fits within your budget. Is it a single-wide, double-wide, or triple-wide home? Find the perfect balance based on your purchasing demands and financial situation, then look into additional mobile home characteristics.
A used manufactured home is typically less expensive if you don't have the financial means to obtain manufactured home financing. When purchasing a used manufactured home, however, you must exercise caution. You do not want to buy a house that requires a lot of repairs and will cost you a lot more money.
Tips for Buying a Mobile Home in a Community
Not every mobile home park/manufactured home community will suit your lifestyle needs, so you must know how to find the best home park to purchase your next home.
That said, here are some tips to use when looking for a manufactured home in a park.
Visit Several Mobile Home Parks
Some mobile home parks have poor customer service, tarnishing the reputation of mobile homes and manufactured homes. As a result, you do not want to sabotage your first experience living in a mobile home park/manufactured home community by picking the wrong one. To evaluate customer service, visit a few parks and look up their online reviews.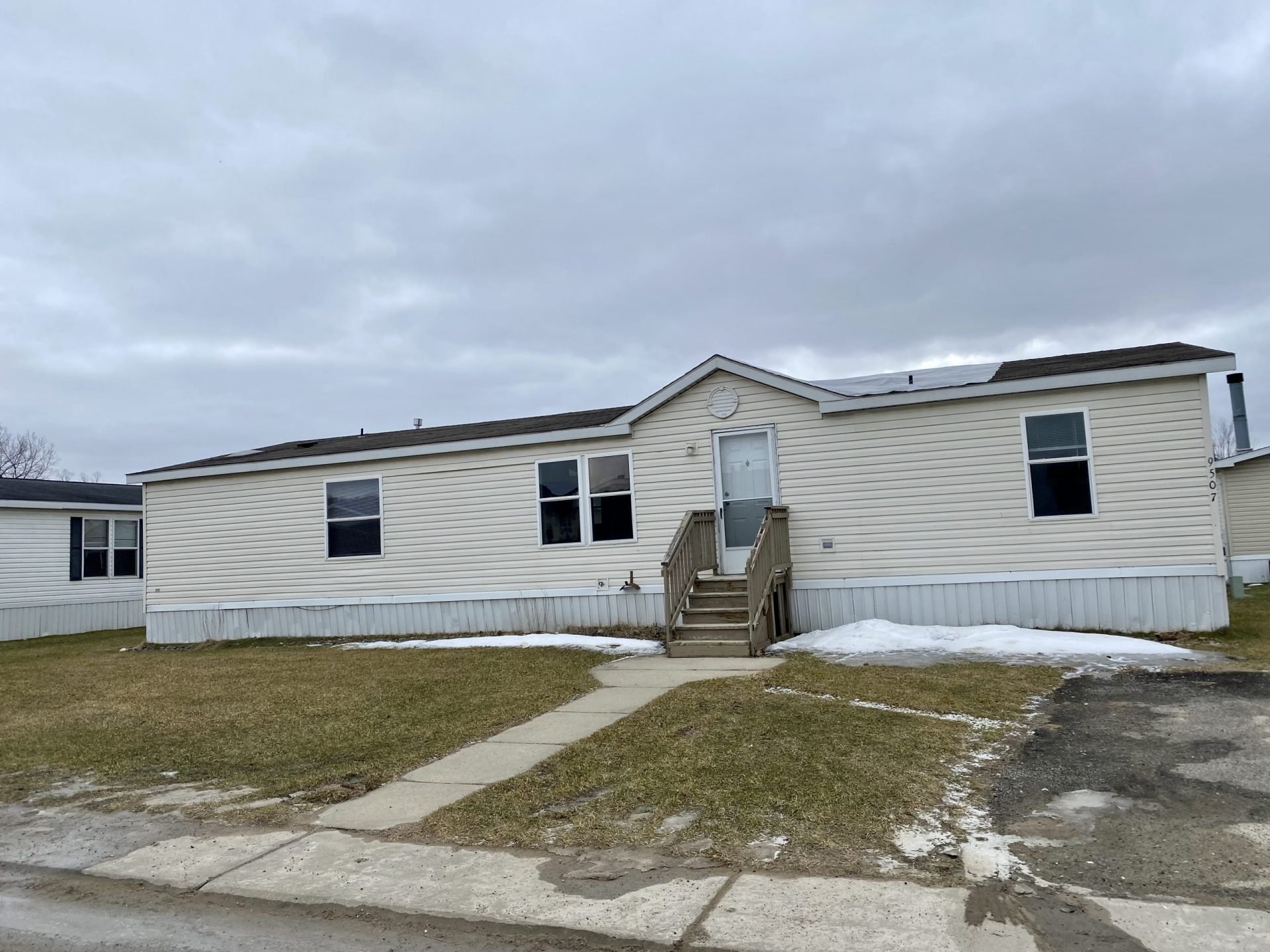 Talk to Residents
One of the most important things you can do when visiting parks is interviewing a number of residents and asking them about their experiences living in the area. You should probably reconsider joining that mobile home park if there are more complaints than compliments.
Referrals from Friends and Family
Family and acquaintances can help you locate your future mobile home to a large extent. Learning about the park firsthand from someone who knows it better than you is preferable. That said, family and friends can give you referrals to some of the most reputable mobile home dealers within your desired location. Checkout our top five manufactured home dealers in Michigan.
Review the Manufactured Home Community Rules and Regulations
The rules of mobile home parks differ, which is why you should ask the park manager/park developers for further information before considering purchasing a home, because they are responsible for managing communities.
Choosing a park with more rules (HOA establishes community rules) is preferable to one with fewer rules, despite the fact that this may seem paradoxical. The purpose of the rules is to keep residents in check, which allows them to live in harmony. Imagine living in a park where dogs roam freely without leashes and their owners?
Pet–Friendliness
If you have four-legged friends, consider the pet-friendliness of a mobile home park. The majority of mobile home communities welcome pets and allow them on their premises. However, there are common restrictions, such as the number of pets allowed, usually two, and the breed type. Just be sure to review the mobile home community pet policy before committing.
Benefits of Buying a Mobile Home in a Community
Why should you choose a park-style mobile home? The following are some advantages of living in a manufactured home neighborhood.
Privacy
Most apartment renters face a hard time when seeking privacy. The small living space does not help either. Furthermore, because only a wall separates you, it is easy to be disturbed by loud music from your noisy apartment neighbors.
A mobile home park includes the lot that you rent monthly. In most cases, the distance between you and your next door neighbor is reasonable, allowing you to enjoy your privacy.
Affordability
Many Americans cannot afford to buy a site-built home, which is why mobile homes or manufactured homes have become increasingly popular. On average, traditional real estate homes often cost over $200,000, while mobile homes/manufactured homes cost less than $100,000. Learn the answer to 'should I build a house or buy a manufactured home' here.
Manufactured Home Community Living
Most mobile home parks frequently offer events that bring people together and encourage community living. This is hard to come by in apartment complexes and individual residences. That said, parks may be an ideal setting for raising a family.
Less of a Maintenance Role
In private residences, repair and maintenance costs can become overwhelming. This is due to the fact that the property owner is responsible for any and all repairs. In contrast, a mobile home owner often has fewer repair and maintenance costs. Typically, the manufactured home community management has a dedicated team who provides park maintenance at a lower rate.
How to Finance a Mobile Home in a Park
Even though mobile homes/manufactured homes are up to 30% more affordable than traditional homes, that does not imply you can pay for them all at once. You still require financing to secure the manufactured home. However, you must understand that mobile home financing differs from real estate home financing.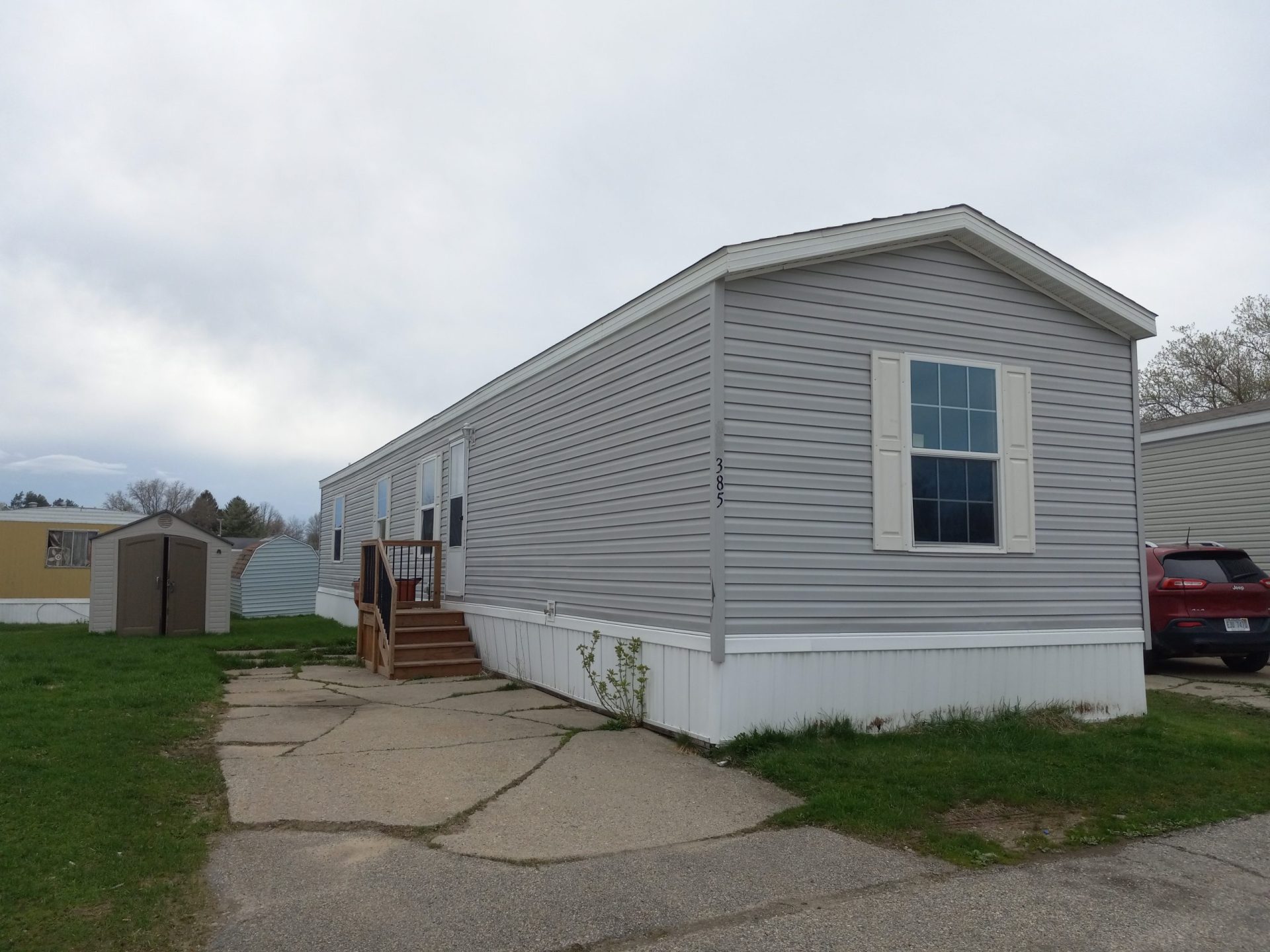 Here are some manufactured home financing alternatives you can use to secure your next home:
FHA Loan
FHA is a loan program backed by the U.S. Department of Housing and Urban Development (HUD). However, the Federal Housing Administration (FHA) does not make loans directly to consumers; instead, it insures loans made by approved FHA financial institutions. So, if you default on your loan, the FHA will be liable for paying the lender what you owe.
FHA loans need only a 3.5% down payment, which is much less than the typical 20% required by traditional mortgages.
FHA loans are divided into FHA Title I and FHA Title II loans. The FHA Title I loan can be used to finance just the house, whereas the FHA Title II loan can be used to secure both the house and the land.
FHA loans, like any other type of loan, have eligibility requirements that the borrower must meet. The manufactured home, for example, must be your primary residence rather than a secondary residence.
Here is a breakdown of the loan amounts FHA offers:
Mobile home only: $69,678
Mobile home lot: $23,226
Mobile home and lot: $92,904
Lenders have varied interest rates, so you should shop for the best loan arrangements.
Chattel Loan
Chattel loans for manufactured homes are another alternative you can use to buy a manufactured home in a community. Chattel loans are considered personal property loans because they are used to buy high-value properties, such as boats, farm equipment, planes, and mobile homes. Unlike FHA mortgages, where the government guarantees the loan, a chattel loan uses the property as security.
If you default on the loan, the property will be sold to cover the debt owed to the lender, much like a standard site-built home loan.
The best part about chattel financing (personal property financing) is that it does not require the home to be attached to private land, like a VA loan. VA loans only finance the home together with the land; so if you have your own parcel of land, they can offer financing for the home.
Typically, in comparison to other types of mobile home financing loans, chattel loans have a higher interest rate, which could be 5% or higher. Although you will have to pay a greater monthly installment due to the higher interest rates, the good news is that you will be able to pay off the loan in a shorter period of time.
Personal Loan
Personal loans can easily offset the asking price of a mobile or manufactured home because they are cheaper. For example, a new single-wide home costs roughly $40,000. Personal loan lenders offer up to $50,000, with some going as high as $100,000, so you could easily cover the asking price.
It is important to be aware that personal loans do not use the property as collateral. Instead, the lender will charge a higher interest rate to lessen the risk of default. Personal loans tend to have higher interest rates than other types of loans, such as auto loans and mortgages.
Factors to Consider when Buying a Mobile Home in a Community
Here are some points to consider if you are looking to buy a manufactured home in a community.
HUD Code Compliance
Before buying a house, hire a home inspector to ensure it is up to code (HUD Code for manufactured homes). That said, consider purchasing a manufactured home constructed after the HUD Code was implemented in 1976. Moreover, most lenders prefer to lend to customers who purchased a mobile home property built after 1976.
Mobile Home Age
If you want to buy a used mobile home, consider its life expectancy (manufactured home construction year). You may be purchasing a home nearing the end of its useful life. Old mobile homes often require regular repair and maintenance, which could cost you more money. Learn what is the life expectancy for a manufactured home here.
Mobile Home Financing
Do you meet the requirements for a mobile home loan? This is one of the first questions you should ask yourself. Lenders frequently have a set of requirements that every borrower must meet, such as credit score and credit history.
Most lenders require a credit score between 580 and 620 to be considered for a loan. With that said, there is no need to panic if your credit score falls below the minimum. You can still get a loan, but it will be more expensive because you will be charged a higher interest rate and pay a higher down payment.
For mortgages, traditional lenders need a better credit score. The greater your score, the better the terms you will be able to negotiate. Learn more about what credit score is needed for a mobile home here.
Home Levelness
A home inspector can assist you in determining whether the house is properly leveled. Unleveled dwellings frequently cause property damage that will necessitate additional costs to repair. The plumbing, as well as the doors and windows, may be affected by this.
Look for Signs of Water Damages
Where you see water, it could signal that the home has plumbing issues or that the roofing has worn out and needs to be replaced (learn how long a roof lasts on a mobile home here). Plumbing issues are the biggest enemy of mobile homes, or any other type of housing. Water leaking can substantially damage your property; so as soon as you notice a leak, call a plumber to remedy the problem.
Door Frames and Windows
At least half of your monthly energy bill is devoted to heating and cooling. A home that has problems with its window and door frames may have a higher energy bill because it allows more air into the house, requiring more energy to heat or cool it.
As a remedy, check the door and window frames for air spaces and fix them using weather stripping or caulk. You ultimately want energy-efficient manufactured homes only.
Locate the HUD Plate
The HUD plate (usually red in color) implies that the home is built following industry standards.
The State of the Flooring in the Home
Before buying a house from a previous owner, inspect it and look at the flooring condition. If the floor is in poor condition, this could help you negotiate a lower price. Is there a buckling floor in the house? Is there water damage? When inspecting a house, these are the items you should check for.
Is Buying a Mobile Home Worth it?
So, is buying a manufactured home a good investment?
A mobile home is an excellent investment if you want to save money while still getting the benefits of a traditional home. Typically, a manufactured home is up to 30% cheaper than a traditional site-built home. Furthermore, if you place your home in a community, you could have access to amenities such as a swimming pool, clubhouse, and playground.
Buying a manufactured home will not be suitable for you if you often relocate; instead, consider renting a manufactured home or an apartment. Rent-to-own mobile homes could be a good option, too.
Final Thought
Buying a manufactured home in a community is a huge investment that requires careful consideration. You want to make sure the house is up to code, level, and has good flooring, among other things. In addition, make sure you will be able to cover your mortgage payments monthly.