For many aspiring homeowners, buying a manufactured home, or any other type of housing, is a dream come true. When it comes to financing, however, the rules of the game differ.
It's easy to become perplexed about the entire process and how to finance a mobile home when you first start your journey. When it comes to real estate, conventional mortgages are frequently the best option for financing the home or property.
Is this the case with mobile homes, however? Definitely not! This is because mobile homes are not considered real estate assets, so they are not eligible for traditional mortgage options.
So, do mobile homes have any financing choices? In a nutshell, yes, there are numerous mobile home loans available.
Chattel Loans for Manufactured Homes
Mobile home financing options include chattel mortgages, FHA loans, and VA loans, to name a few. With that said, the requirements differ from one lender to the next.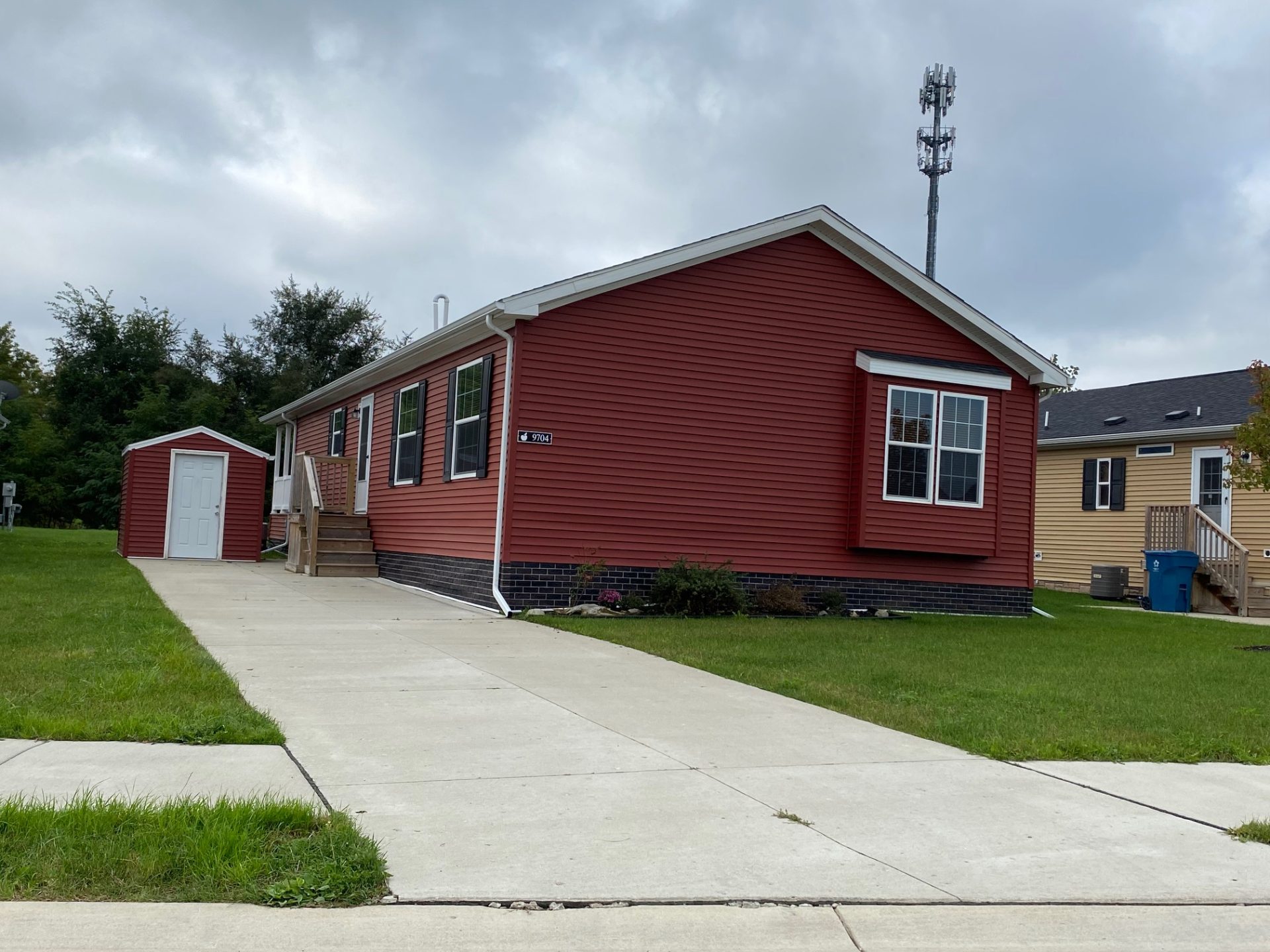 Before your application is approved, you must meet the requirements set forth, depending on which option you move forward with. For example, the amount and repayment period may vary.
The best thing about manufactured home financing options is that the process is not as difficult as many people believe. As long as a person meets the minimum requirements, their request will be granted.
As a result, we'll look at chattel mortgages as a manufactured home financing option today. You know you need money, but what exactly is a chattel mortgage?
Chattel Mortgage Definition
A chattel mortgage is a type of loan that can be used to buy or refinance a mobile home that isn't permanently attached to the ground – often known as a personal property loan.
A chattel mortgage, for example, can be used to finance the purchase of a mobile home in a land-lease community/mobile home parks/manufactured home community, or on private property.
What you need to know is that the property also serves as the mortgage's collateral. Other assets that can be used as collateral include cars or even equipment.
This means that if you default on the loan, the chattel mortgage lenders will seize the financed property and sell it to recoup the funds.
With that said, before borrowing, it's important to understand your finances, and if you do borrow, paying it back on time will help you avoid having your property seized.
What Chattel Loans are Used for
Generally, chattel loans are personal property loans used to purchase movable assets, such as cars, planes, and boats, to name a few.
The following is a rundown of how a chattel mortgage can be used:
Manufactured Home
Unlike a conventional mortgage, the chattel loan can be used to finance these types of properties, no matter if it's a manufactured or modular home.
Manufactured homes are those constructed after 1976. Around this time, the U.S. Department of Housing and Urban Development (HUD) made a significant change in manufactured home standards.
Modular Homes
Chattel loans can also be used to finance modular homes, just as they can manufactured homes. Modular homes differ from manufactured homes in that they are constructed on a more permanent foundation.
A modular home can qualify for a conventional mortgage since they are built permanently on the land. Often, modular homes adhere to the same local building codes as site-built homes.
Vehicles
Individuals can also use a chattel loan to finance personal property, like automobiles.
How a Chattel Mortgage Works in Practice
The concept of a chattel loan is simple to comprehend. The mobile home used as collateral for the loan frequently has a lien placed on it by the lender.
The lien serves as a guarantee for the loan, and if the borrower defaults, the lender retains the right to seize and resell the property to recoup the loan amount.
When the outstanding loan is paid in full, the lender will begin removing the lien and transferring full ownership of the property to the borrower.
Benefits of Chattel Mortgages
A chattel mortgage can deliver a series of benefits. Let's check out some of the perks you'll enjoy.
Chattel Mortgage Timeline
If you're looking for a place to live by the end of the month, you're in luck! Chattel mortgages are processed much more quickly than other types of manufactured home financing.
It's simple to complete because the loan is used to finance the home rather than the land.
The land and home package loan process can take up to three months, but because a chattel mortgage finances the home alone, the process can take up to 30 days before an individual receives their money.
Another advantage is that you are in charge of processing the documents with a chattel mortgage, whereas with traditional mortgages, the bank is in charge of scheduling the loan's completion.
In the Event of Foreclosure
You're probably wondering what could be a benefit here during a foreclosure. Well, it's simple. A chattel loan only covers the mobile home and not the land it sits on. As a result, you will not lose both assets in the event of a foreclosure.
With that said, you can use the land as a resource to help you get your house back on track.
Lower Processing Fees
Chattel mortgages are advantageous because they have lower processing fees when compared to other types of financing for a mobile home.
Downsides of Chattel Mortgages
Here are some of the drawbacks of chattel mortgages.
Charges Higher Interest Rates
The disadvantage of this type of mortgage is that it has higher interest rates than traditional mortgage rates or conventional loans.
It's critical to compare rates with other financing choices and choose the one that best fits your budget.
Collateral
The home is always the collateral, and if you don't pay the outstanding loan amount, you could lose it.
Can You Pay Off a Chattel Mortgage Early?
You can pay off your chattel mortgage early in theory, but there's a catch! Extra costs will be incurred, which could be substantial.
Always read the eligibility requirements of the available options thoroughly before taking out any type of loan. Then, for each situation, choose the best option. You'll be less likely to incur additional and unnecessary expenses this way.
Thing You Should Know Before Taking a Mortgage
Although a mortgage may be the best option for financing a home, it's essential to understand the loan's terms and other important aspects before accepting it.
A lousy loan can cause financial hardship, and you may lose your home. With that in mind, there are a few things you should be aware of before accepting any financing choice for your home.
Check Your Credit Score
Before considering a mortgage, first and foremost, check your credit score. Almost every lender runs a credit check on the borrower to see if they can repay the loan.
As a result, if your credit score is low, you may be unable to obtain financing for your manufactured home.
Ideally, many lenders will require a minimum credit score of 580 to 620 to buy a manufactured home. With that said, fortunately you can still get financing even with a lower credit score.
The disadvantage is that you may be required to make a substantial down payment as a sign of trust to the borrower and reduce the foreclosure risk.
When you're on a tight budget, a large down payment can be difficult to come by; therefore, it's better to pay attention to your bills rather than pay a large down payment.
Review Your Credit Report
When it comes to obtaining financing from lenders, your credit report is also crucial. You will have an easier time navigating and getting approved if you have a good credit history, because lenders are likely to believe you are a capable financial manager.
If you request it, credit reporting agencies are required to provide you with a copy of your credit history at least once every 12 months.
Check for errors when you receive the report, and if you find any, make sure to follow up to have it corrected before your chances of getting a mortgage are jeopardized.
Generally, your credit history accounts for your credit score, and any error can hurt your score. For example, a bad bill can hurt your score, and building it can take time, if not money.
Learn Different Types of Mortgages
Before settling on a particular option, a good borrower should be aware of all other financing choices available in the market. When comparing market rates, a borrower will almost certainly get a good deal.
Other personal loan financing choices, such as a FHA (Federal Housing Administration) and a VA loan, can be beneficial in some cases. An FHA loan is often a government backed loan program for individuals seeking a mobile home loan.
On the other hand, the government does not provide mobile home loans directly, but rather guarantees them through banks.
Fixed Rate or an Adjustable Rate Loan
Figure out whether you want a fixed rate or an adjustable-rate mortgage.
If you choose a fixed rate for a mobile home loan, the total amount you pay for principal and interest rate will remain the same for the entire loan term.
If you choose an adjustable rate mortgage (for a mobile home loan), on the other hand, the rate will fluctuate over time, and the amount you'll pay monthly will vary. For example, your monthly payment will be higher if interest rates are higher, and if interest rates are lower, your monthly payment will be lower.
Choose the Mortgage Term You Want
As previously stated, mortgage terms vary, so you must decide which mortgage term you prefer.
Often, a mortgage term is 15 to 30 years. You'll pay off your loan faster if you take a 15-year mortgage than if you take a 30-year loan, but, ofcourse, your payments will be higher.
With that said, the benefit of a shorter period is that you avoid paying the additional years of interest rates.
Final Thought
A chattel mortgage is a type of personal property loan. However, the collateral is always the property, and in the event of a foreclosure, you may lose it.
As a result, you should always read the terms of manufactured home loans before accepting them to avoid making mistakes that could cost you money.
It's also crucial to comprehend the upfront costs of purchasing a home. Typically, you'll make a large down payment before moving on to monthly payments. Often, individuals with lower credit scores will be subject to higher down payments.