Most aspiring homeowners will tell you how hard it can be to buy a home in the current housing market.
Homeownership is always considered a significant milestone for any American. As such, it's no surprise why many people are seeking more affordable housing options.
In fact, people go as far as buying tiny homes, RVs, and mobile homes, or what is now referred to as manufactured homes.
To bring this into perspective, nearly 20 million Americans live in mobile homes, according to the Manufactured Housing Industry statistics.
Interestingly, homeowner stats indicate 56.4% of mobile homeowners have lived in their current home for more than 10 years.
Manufactured Home Living
According to CityLab, mobile homes save over 40% on housing costs.
For example, let's take a look at the housing comparison, on average. The cost for a manufactured home is about $564 a month, instead of the average $1,057 per month for a traditional home or an apartment for rent in America.
Primarily, mobile homes are typically inexpensive compared to traditional homes. For this reason, manufactured homes are particularly becoming more and more popular to young families just starting out or retirees looking to downsize.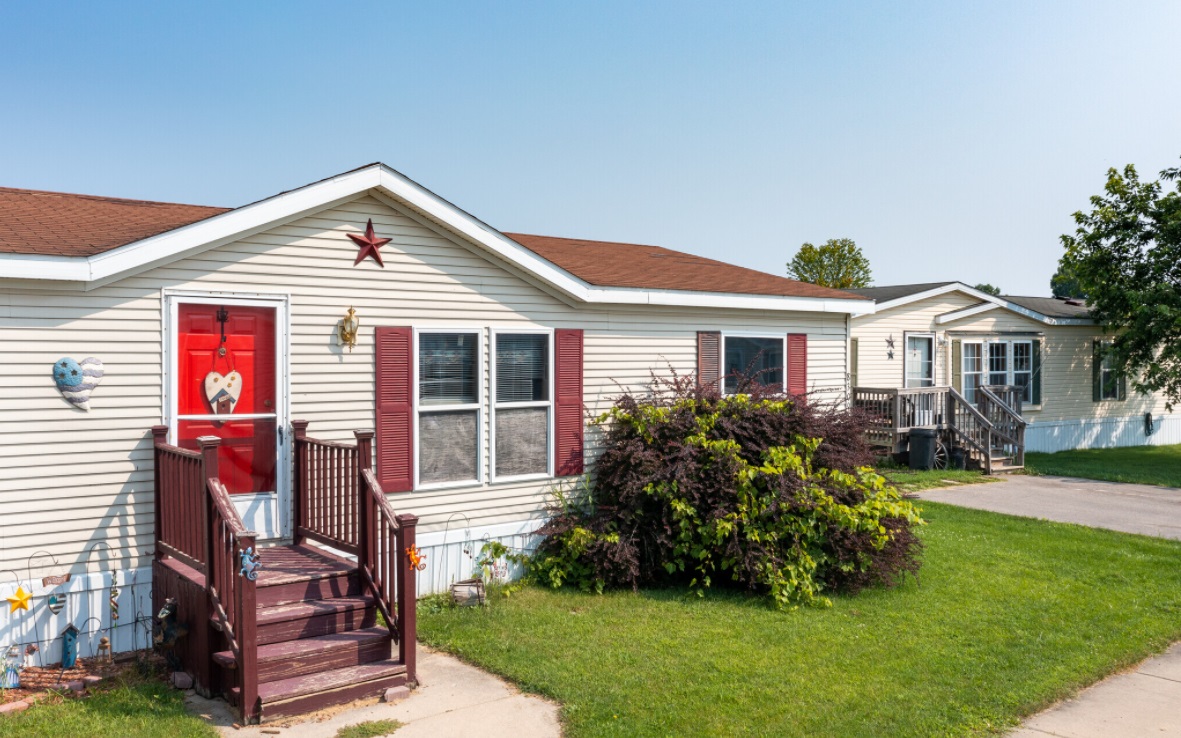 If buying a traditional home is overwhelming, consider manufactured housing as an alternative to avoid the financial burden. Often a manufactured home is more than 30 percent more affordable than a traditional home.
Since manufactured homes are customizable, they are a good fit for individuals and families from all walks of life.
If you're still weighing your options between a manufactured home and a site-built home, keep reading to find out if manufactured housing is your best option.
What is a Mobile Home?
A mobile home, also known as a manufactured home, is constructed by trained building professionals in a controlled environment.
In other words, these are homes manufactured in factories. The average cost of a mobile home is around $49 per square foot.
How Long Does it Take to Build?
Typically, it takes 2-3 months for a mobile home to be built. Since it has a streamlined process, and is built by professionals, the process is efficient and inexpensive.
Often, quality assurance is conducted by relevant authorities throughout the building process for safety purposes. Today's mobile homes are built to the code, administered by the U.S. Department for Housing and Urban Development, commonly known as the HUD Code.
After construction in the factory, they are transported to the site where they are connected to local power, water, and sanitary systems. A trailer home can either be placed in a manufactured home community or on private land.
If you plan to place it in a manufactured home park, consider doing your due diligence to establish the park is a friendly environment for your family, or rather it fits your taste. Often, you should begin by establishing the park first before buying a mobile home.
With that said, if you're buying a used mobile home, there's a set of rules you need to tag along with. For example, always go for homes built after 1976. It was during this time that mobile homes were subject to the new building codes (the HUD Code).
Generally, you'll identify a home built to HUD Code by the red label attached to it, meaning it adheres to new building standards, and, therefore, is safe.
Pros of Living in Manufactured Homes
Mobile homes are attractive to everyone looking to buy their first house. However, before making a final decision, it is essential to understand the pros and cons of manufactured homes.
First, let's dive into the pros of living in manufactured homes:
Homeownership Without the Traditional Maintenance
Choosing manufactured housing provides you with the opportunity of homeownership, without the responsibility of maintenance and property taxes.
It's costly to maintain a site-built home. Usually, the bigger the home, the higher the budget for maintenance.
On the contrary, living in a manufactured home community gives you an edge over such responsibility, since the park manager often takes care of the maintenance.
Besides, most rental fees to park your mobile home include water, sewer, garbage, and recycling pickup.
Unlike site-built homes, buying a mobile home will spare you the burden of property taxes. Mobile homes are considered personal property and not real estate assets. As such, you may pay little to no tax if you choose manufactured housing.
So long as it is not tied to the land, property taxes should be the least of your concerns.
For example, the state of Michigan requires no annual tax for factory-built homes. Often, in lieu of annual taxes, the state will levy a tax at the time of the manufactured or mobile home purchase.
Inexpensive Compared to Site-Built Homes
The good news about manufactured homes is their lower pricing, compared to traditional homes. Manufactured homes are estimated to be 30 percent more affordable than traditional homes.
Even though pricing varies, depending on location, purchasing a trailer home will cost you an average of $88,200 for a new home, while the median sales price for a traditional home is around $335,000.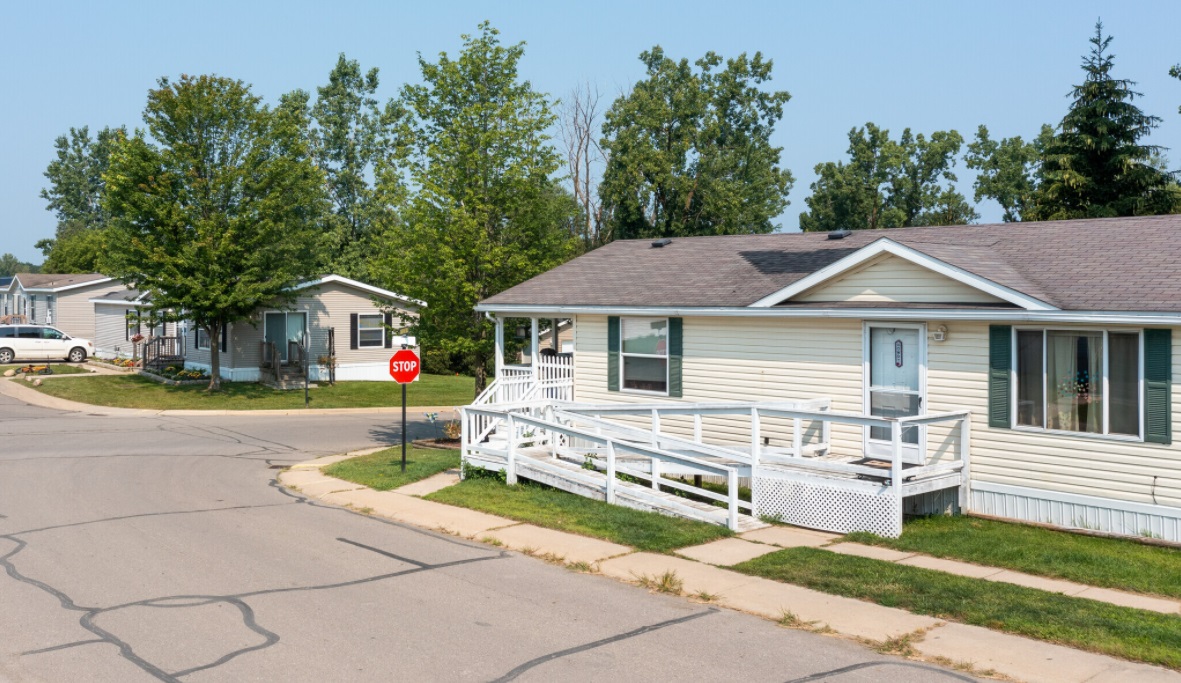 When it comes to lot rent, this varies based on location as well. Typically, it is about $200–$300 a month, on average, in the U.S., with the possibility of a higher rate in upscale manufactured home communities.
Community Perks
Living in manufactured home communities has many benefits. Often the community managers host fun curated events for residents, in an effort to increase social interaction.
Unlike apartments, where you hardly meet your neighbor, even though you may share a wall, community parks often have events to keep the residents together.
More of these communities are found in convenient locations, and you can access social amenities within a short time. Whether it's recreational parks, top-rated schools, or shopping centers, you're guaranteed easy access.
There's also ample spacing between neighbors. Plus, if you're a pet lover, most of the communities offer pet-friendly environments.
In most parks, you will hardly complain of loud music, since there's ample spacing between homes tagging along with strict community rules.
Cons of Living in Manufactured Homes
Even though trailer homes are known for their affordability, among other perks, like any other form of housing, they have some drawbacks.
Here are the cons of mobile home living:
Age-Restricted Communities
It's no secret that senior citizens make up the vast majority of manufactured home communities. As such, many communities have age restrictions for individuals under the age of 55.
For this reason, you may have to find another park, even when the one at hand fits your taste and is pet-friendly.
If you are looking to rent or buy a mobile home in a park, age restrictions may need to be considered.
There's also a mobile home age restriction. Most parks only require that your home be HUD-approved. However, sometimes the city will have restrictions in place that affect mobile home parks within city limits.
For this reason, if you're informed that your home is too old, you might want to ask for documentation to verify the claim.
As such, you may be able to identify a loophole that allows you to upgrade your home and still meet the requirements.
Can Be Hard to Resell or Relocate
A trailer home, unlike a traditional stick-built home, can be harder to resell. As said earlier, trailer homes are classified as personal properties and not real estate assets. As such, it's not tied to the land, and, therefore, it's unlikely to recoup the original investment.
If your home is placed on private land, you stand a better chance to recoup the better part of your initial investment since the land value is typically on an upward trajectory.
Another downside of the mobile home is that transportation can also be tricky, depending on the home's age and condition. Sometimes the park owners can sell the park with little notice, which can also be stressful.
Mortgages Can Be Tricky
Since trailer homes are not considered tangible assets, financing can be a challenging venture. Most of the time, you will have no access to traditional financial institutions, and typically the only way to convince them to give you a mortgage is to tie your home on private land.
Even though manufactured housing is inexpensive compared to traditional homes, still their price can be out of reach for many people with a tight budget.
Please check the pricing of new manufactured housing below.
Average New Mobile Home Cost (Nationwide)
●      Single-Wide: $51,371
●      Double-Wide: $96,529
●      Triple-Wide/Multi-Wide: ~$100,000-$250,000
The "Mobile Home" Stigma
Whenever the term "mobile home" is mentioned, people associate it with a low-quality form of housing. However, invite them into a modern manufactured home, and they will earn a new appreciation for innovative and affordable housing alternatives.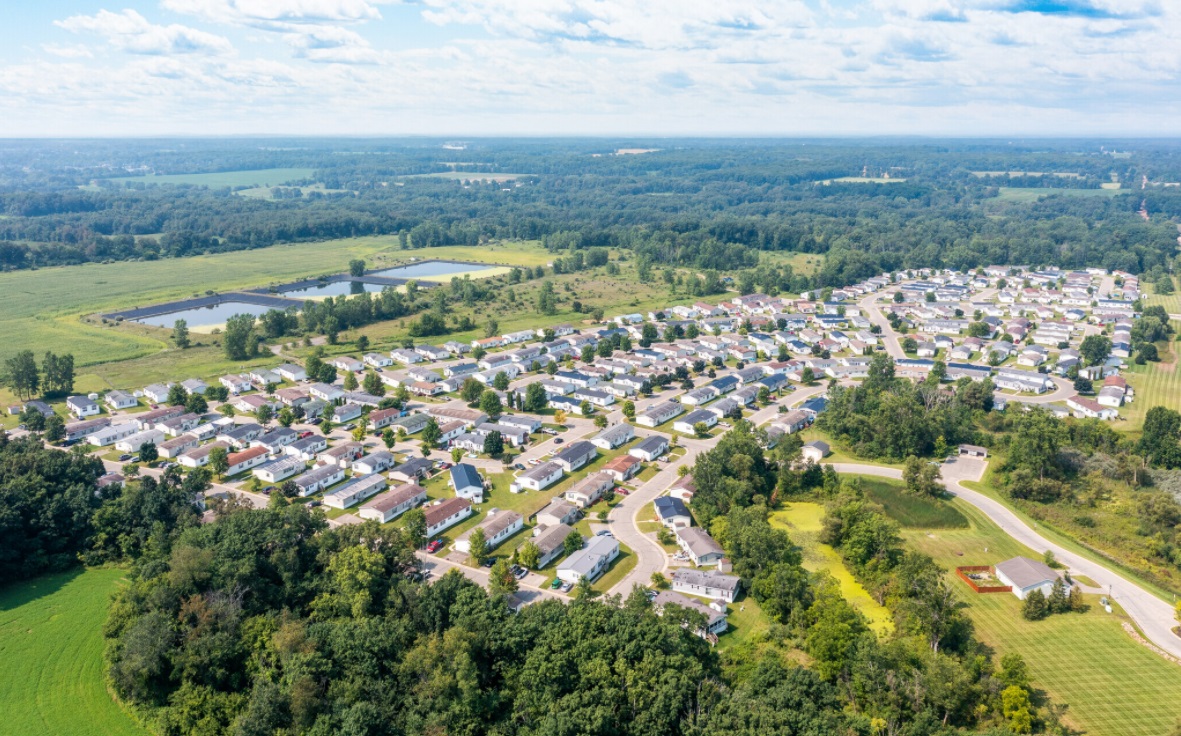 Some communities are supportive of manufactured housing. As such, they encourage the development of neighborhoods consisting of manufactured homes, due to their affordability.
Achieving this means revising the zoning requirements to allow the installation of trailer homes. The good news is that manufactured housing is proving to be a trend with growing interest and support, so this stigma is already diminishing.
Small Yards
Even though many homeowners appreciate that they don't have to maintain their home's outdoor property, the trade-off is giving up the chance of having a big yard.
If you're the type of person that needs ample space for your pets and so on, please keep this in mind before joining a manufactured housing community.
Temporary Foundation
Unlike traditional homes, which are built on permanent foundations, manufactured homes are placed on temporary foundations.
For this reason, during a natural disaster, like an earthquake or severe storm, mobile homes can be more prone to damage.
Final Thought
Today's mobile home can provide a great alternative to a traditional stick-built home.
Mobile housing has some advantages over traditional homes. For example, it is cost-effective, easy to maintain, and various amenities come with living within a manufactured home community.
However, there are downsides to consider, such as limitations on getting a mortgage, small yards, and fast depreciation.
After carefully analyzing the pros and cons of mobile housing, we believe you can now make an informed decision on your living arrangement.
Lastly, as you weigh your options about the manufactured housing industry, always remember to research and read more about your local market to understand pricing, among other attributes. Keep in mind that pricing varies based on location.