Manufactured homes are an excellent alternative housing option and an increasingly popular choice for many Americans. A manufactured home or mobile home is a more cost-effective option than a site-built house or apartment these days.
The process of finding a manufactured home can be a bit stressful. First time mobile home buyers may not be aware of how to find  mobile homes for sale. They might be looking for manufactured home loans or would be wondering how mobile home living works. However, finding a supportive real estate agent and utilizing the helpful info online can really help out.
Buying a mobile home is not just about picking the most attractive unit available at the best price. You have to find the right manufactured home dealers, a decent manufactured home community, reasonable lot rent, and much more. You do not want to be stuck in a manufactured home community with a bad reputation or have a very high monthly payment.
Manufactured Home Tips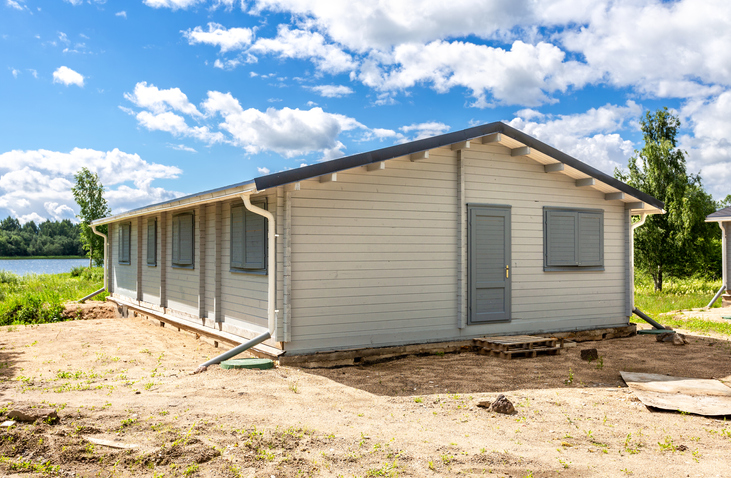 Living in mobile and manufactured homes can give you a lot of benefits, but it is a bit different from life in traditional site-built homes (see: mobile home vs. stick-built). The land you are on is someone else's personal property, which adds another layer to the experience.
Whether you choose a double–wide or single–wide mobile home, regular manufactured home maintenance is unavoidable. Even in a new manufactured home, one can not guarantee that every square foot will stay in pristine condition for too long. There are also several additional aspects to keep checking even in a brand new mobile home, such as the belly wrap underneath.
Manufactured homes might be a challenge to find and maintain, but there is no need to worry. The following helpful tips might be all you need for living in a manufactured home:
1. Be Aware of the Profit Margin
Think of manufactured home builders and dealers as a car dealership. They have a similar system of commissions and mark-ups. In general, a manufactured home salesperson may get an average of $2,200 per sale. This sort of earning means that it is logical for a salesperson to do anything that will sell a mobile home. The incentive is quite tempting, so take everything a salesperson says with a pinch of salt. You do not have to believe everything they say. Doing your own research is necessary.
2. Make a List of Priorities
Research mobile homes and their prices in your desired location. You should have some idea of the materials, manufacturers, floor plans, and features that will suit your requirements. Make a list of all these and have a range that allows for a little flexibility.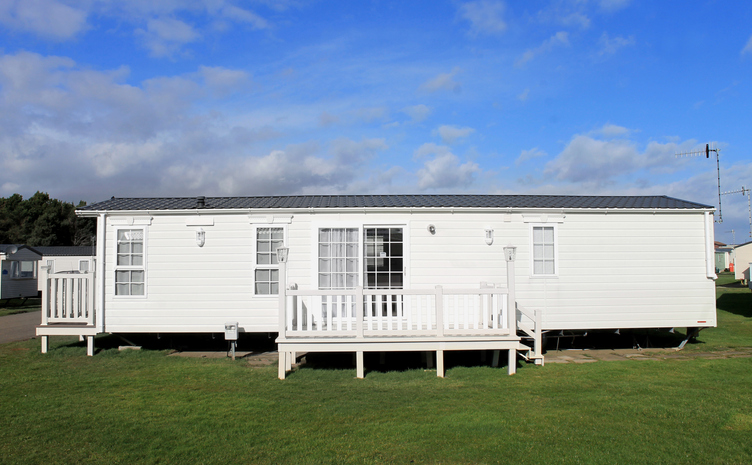 The priority list will also help to narrow down the search for suitable mobile homes. However, you should ensure that your intended budget is enough to cover these priorities.
3. Consider Some Upgrades
Any upgrades to a manufactured home will raise its price. Look up some smart upgrades for enhancing your manufactured home lifestyle. If there are things like better insulation, such projects will pay for themselves quite soon (learn how to add insulation to a mobile home here). If the only reason for the upgrades is aesthetics, you might want to wait and do them yourself after the purchase. Here are some other upgrades that professionals recommend:
A shingled roof
A six–inch eave
Larger doors
Replacing particle board subflooring
7.5 feet exterior walls or higher
A shutoff valve for every plumbing fixture
4. Know About the Three Levels of Manufactured Home Types
A manufactured home can come in at least three types when it comes to quality levels. There are high-end models, those in the middle range, and those that just scrape the bottom of the barrel. Your double-wide may only cost around $50,000, but there will be compromises in the materials, fixtures, and quality of construction. Keep in mind what you are paying before complaining about the cheaper materials. It is best to focus on decent construction, and then look at other factors.
5. Check Out the Manufactured Home Competition
Make sure to visit three lots or more before deciding to go with any manufactured home or a manufactured home dealer. Mobile homes and manufactured homes can come under dozens of different brands. The three lots will be three different competitors with varying prices and quality. You may want a manufactured home to be a single-family home, so choose and make decisions accordingly. Some lots may offer such mobile homes, while others will discourage the very idea. Be firm and stay in control.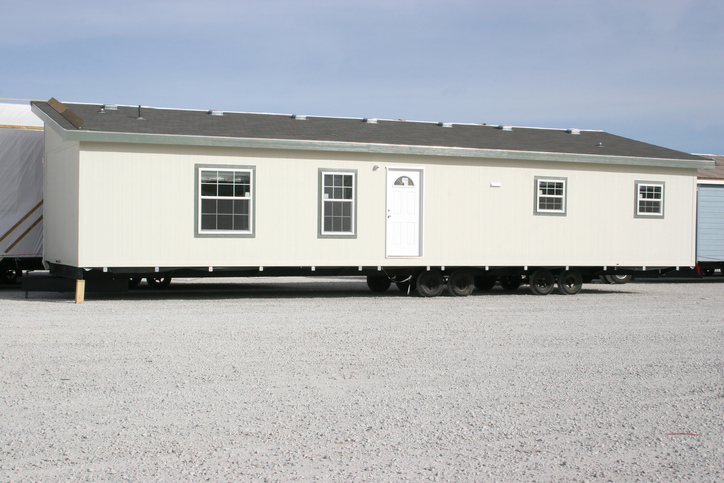 6. Shop Around for a New Manufactured Home
Once you know your preferred manufacturer for mobile homes, do not stop shopping around. Hop online and check out as many reviews and as much feedback as possible. Since mobile homes are not legally real property, but considered personal property, the laws about them are a bit different. You may ask current manufactured home owners about their experience as well.
The main focus here should be getting the best possible price for the desired features in a manufactured home. Dealer markups can vary, so it is wise to get regular updates.
7. Get a Mobile Home Appraisal
NADA can appraise any new manufactured home that you are considering. This appraisal can act like a negotiation base for getting the price you want. Since the profit margin on mobile homes is so high, most dealers and salespeople do have a decent bit of wiggle room. You can also check out the model and make and derive the most reasonable price from home value reports online. This will put you more in control and help in saving money for your final purchase.
8. Make Comparisons with Other Mobile Homes and Parks
There are several housing options out there, so don't dismiss them just yet. Find out if the houses, apartments, and condos in your area are within an affordable range. This could be helpful if you live in a place where the real estate market is seeing a rapid increase or decline. By knowing about the local lot rents, as well as the monthly maintenance costs for them, you can get an idea of your own monthly costs. Make the comparison and decide accordingly.
9. Consider All Added Costs
Before signing or finalizing anything, evaluate each and every cost you can think of. Home ownership costs include financing charges, taxes, insurance, land rental/cost, and many others. You may have to pay certain fees for living in a certain manufactured home community, but that could translate into paying less for other things, such as security, maintenance of land, and so on. In certain places, you might have pet fees, high transport costs, etc. Including all these will give you a better idea of manufactured home living.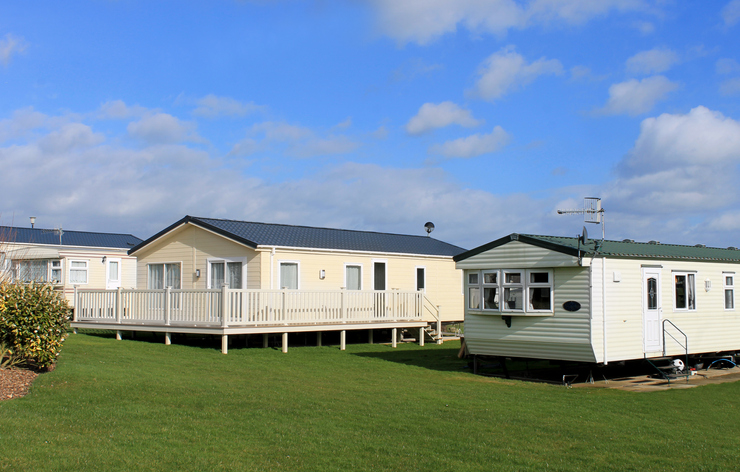 10. Think About Location Before a Permanent Foundation
The placing of your manufactured home is a very important consideration. There are the usual factors, such as proximity to work or educational institutions, grocery stores, entertainment venues, and so on. However, you also want to consider whether your mobile home should be within a rental community or not. Even if the community is a friendly and safe one, it will likely reduce chances of getting equity from your manufactured home. This is because the community can change ownership and increase your rent at short notice.
11. Do Not Give Out Personal Information
Manufactured home dealers might ask for your personal data to run a credit check before they finalize a purchase. While this might be fine if you are absolutely sure about buying, giving such sensitive information to multiple dealers is not a very good idea. This does not mean that they will misuse it, but that multiple checks on your credit can reduce your overall credit score.
Instead, request the dealer for a home price and an estimate of the terms you will have to deal with.
12. Stay Away from Pushy Dealers
Salespersons from all sorts of industries usually follow the ABC or "Always Be Closing" rule. This means that they want to finalize a deal with a customer as soon as possible. The moment you get in touch with them, establish your serious attitude and your knowledge of manufactured homes. You might also want to drop the names of certain manufactured homes instead of just saying that you are interested in a double-wide mobile home. Also mention the features you want, the time period you have, and maintain control.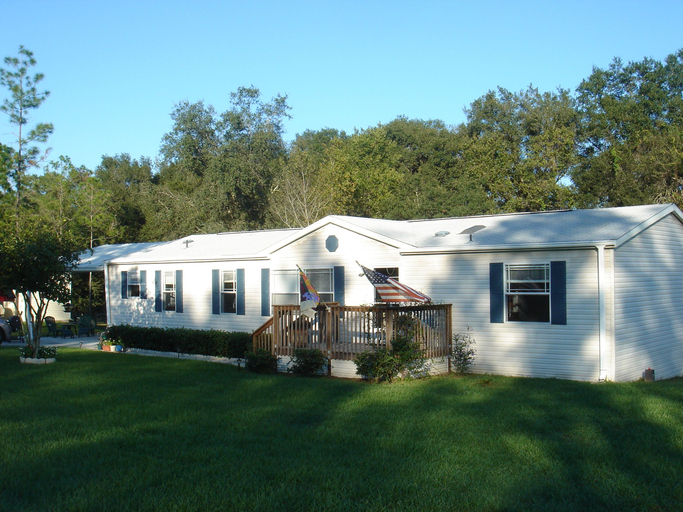 13. Do Not Name the Monthly Payment
There is no need to tell the dealer what price or monthly payment you can potentially pay. Request the total price or the invoice price, and then start negotiating. This will make it fairly simple to get to a good price, but keep in mind that most dealers will resist such methods.
You want to buy a mobile home within your budget, but the salesperson will probably try to sell up. No matter what the dealer's reasons are, insist upon considering only the total cost.
14. Visit Several Times Before Paying a Deposit
Visit the lot and the manufactured home as many times as it takes to be sure of the purchase. You do not have to sign anything legally binding unless you are absolutely sure of getting a certain mobile home. When it comes to real estate and urban development, some might not even think of mobile homes as real property. However, they are very much real when the dealers take your money and don't let you change your mind. This could even be an issue if you require customization. Learn how to customize a manufactured home here.
15. Do Not Leave Everything to One Person/Entity
Your mobile home dealer, or the company behind them, might offer several additional services; for a price, of course. It seems convenient to use the same people as your maintenance in-charge and real estate broker. Even if they are competent at these services, however, you will not get the best deal for them. Instead, you should hire other services separately, which could slash the cost by 25%, or even 50%. Plus, you get specialized services from a professional in their field.
16. Know the Difference Between Types of Homes
There are various types of alternative housing – the four main ones are mobile homes, manufactured homes, modular homes, and park homes. They offer different kinds of floor plans and lifestyles:
Mobile Homes: These were initial trailers on wheels, much like RVs – however, the term is now interchangeable with manufactured homes
Manufactured Homes: These are homes with off-site construction and are sent to the buyer's chosen location
Modular Homes: Same as a manufactured home, but transported in sections
Park Homes: Basically RVs, but in a one-bedroom model
17. Do Not Fall Under Pressure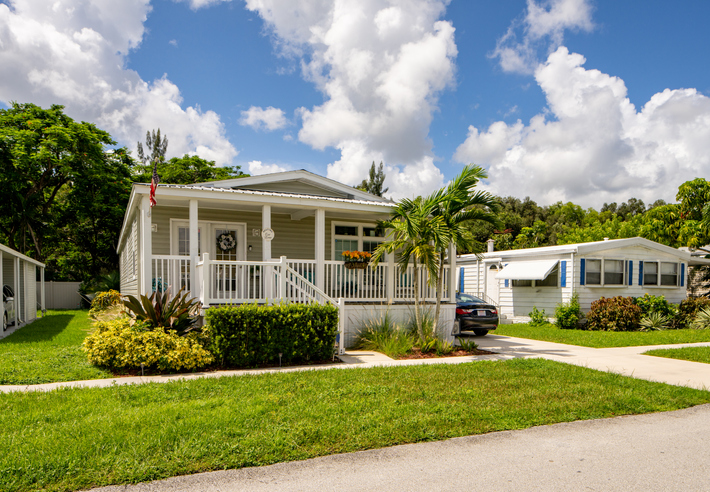 There will be a lot of sales tactics performed to put you under pressure of agreeing on a certain home or location. The thing to keep in mind here is that no salesperson really has any special deals to offer you. They do not have a personal relationship with you (unless they really are your close friend or relative). They also don't have to run anything by their boss most of the time. Do not sweat it and don't forget that they are not on your side.
18. Know the Right Buying Slot
The pricing of manufactured homes can fluctuate quite easily. While the average cost could be low, the price you pay can depend on the time of the year and the state of the economy. There could be discounts at certain points as well. For now, the best time for these seems to be from January to March (inclusive). If you can manage it, wait a little and observe past trends as well. You might be able to get a great bargain for your dream home!
19. Stay Aware of Mobile Home Sizes
Mobile homes come in at least three sizes. These are single-wide, double-wide, and even triple-wide options. For single-wides, the width is usually around 15 feet. For double-wides, the width can be about 26 feet. Finally, triple-wides are a bit uncommon and can run more than 45 feet wide.
Keep in mind that these are all width measurements and do not guarantee any type of floor plan. It is usually best to go as big as you can when buying mobile homes; they will be like small houses anyway.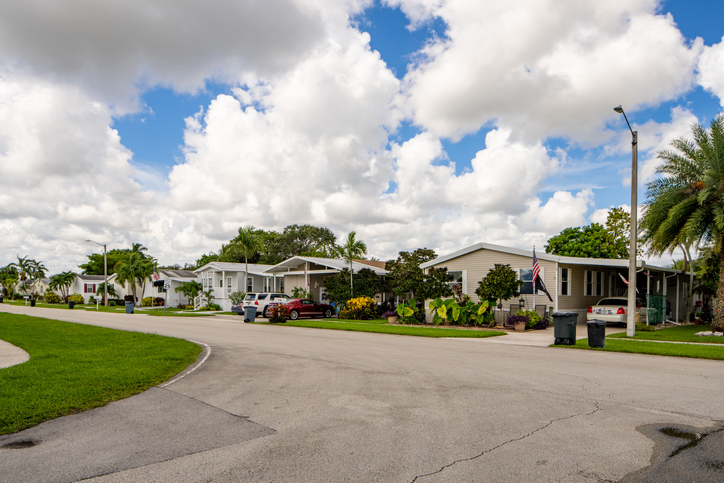 20. Find Out About Warranties
Make sure to ask about any kind of home maintenance you will have to do on a regular basis. For instance, some carpet manufacturers only keep their warranty if the customer gets a yearly professional cleaning service for their carpet. The costs of these cleanings could add up over the years, especially if you have other warranties to consider as well. The installers, component manufacturers, and retailers for various items in a home will have warranties with a lot of fine print. Therefore, you should read carefully, and then decide.
21. Know the Mobile Home Blame Game
You may notice that certain items in your new home start failing even though they are within warranty. If you contact the dealers to complain, they will put the blame on the builders. The builders will then put the blame on the dealers, which will waste time and, eventually, the warranty will run out.
The homeowner will then have to bear the expenses and hassle themselves. To avoid such issues, ask for a list of the dealers' responsibilities and the builders' responsibilities before the final deal.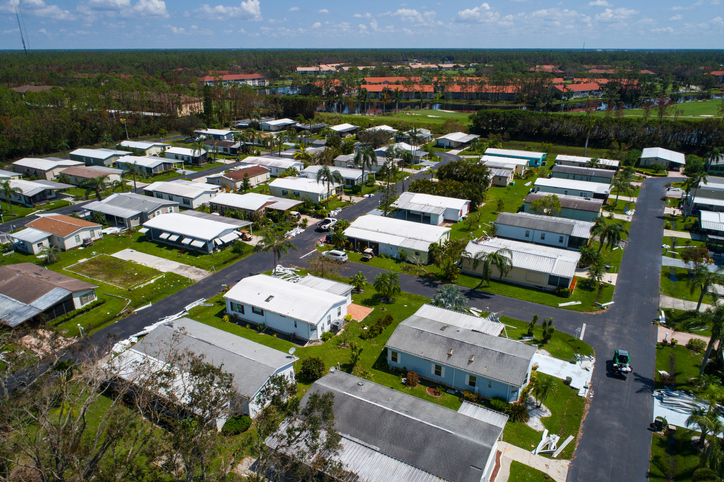 22. Get a Factory-Built Home from Factory Dealers
Be aware of the types of dealers, there are two main ones. You can get a dealer right from the factory that manufactures the mobile homes. Alternatively, you can go with an independent dealer. The latter will be selling various brands of homes, while factory dealerships will only be selling their own brand.
The factory choice means that you are cutting out the middleman. Also, people who go with the factory dealership have less after-sale issues. There is also less hassle with this choice.
23. Get an Inspection and Prep the Site
Request a thorough examination and inspection of your lot. You want to make sure that the site preparation is up to the warranty standards or you will be the one paying for it later on. Remember, you do not have to spend anything on the utilities or site prep until you are in possession of the lot. Some dealers might want to pressure you into paying for the installation services, utility poles, or other things before you even rent the lot or start living there.
24. Always Read the Fine Print
Before signing any kind of contract, always read it thoroughly and at least twice. The fine print can hold a lot of terms and conditions. Mobile homes and manufactured homes do cost a fair bit, even if their prices are much lower than site-built homes.
If you can not fully understand the terms in a manufactured home contract, have a lawyer look it over. They will let you know if there is anything fishy in the fine print. Remember, the small details are almost always the most important ones.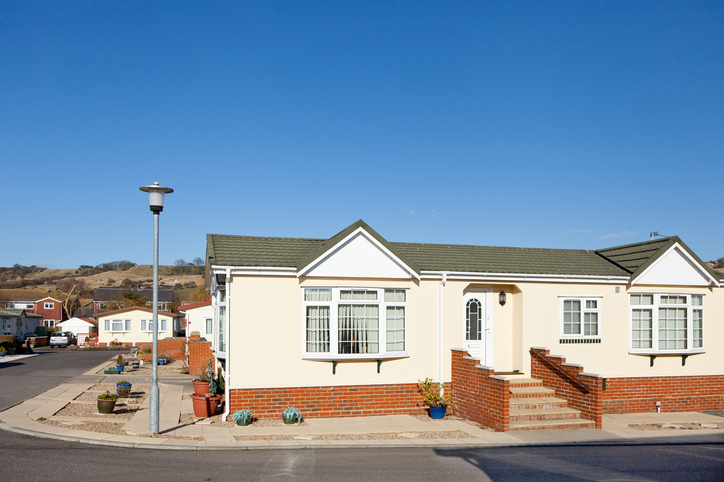 25. Know Your Customization Limits
You can customize a mobile home, but there are certain limitations. The design of the mobile home, its square footage, and even its location will all influence the options for customization. The good news is that a lot of high quality materials and luxurious amenities are available for mobile homes today. If you are ordering a brand new mobile home anyway, see if you can invest in these customizations at the same time. It will make daily life much more comfortable and convenient for all the occupants in the manufactured home.
26. Buying a Mobile Home in a Park
When you are buying a mobile home that is in a mobile home park, there are certain items to double-check. Here are just a few of these considerations:
You may have to pay a homeowner's association fee, so find out how much that is and add it to your calculated mobile home cost
Check the communal areas of the park, if any
Ask about gated security and how to comply with it
See if you are getting enough privacy and space to fulfill your requirements
27. Check Out the Community
The mobile home community you are considering is an important factor in your final decision about getting a mobile home. In addition to looking at the specific lot for your manufactured home, take a look around and check out the whole area. What is the management company like, what are your potential new neighbors like, and what can you accomplish by living here?
When choosing a new home, one has to consider their future as well as how they currently want to live. This includes looking at the surroundings before making any decisions.
28. Review the Local Laws About Manufactured Housing
Just because there is a mobile home park in a certain area does not mean that it is there legally. Even if you are just paying rent on a lot, you might get into trouble if the business is not all above board. As a potential homeowner in the area, it is your responsibility to check up on the building codes and zoning restrictions in the area.
If something seems fishy to you, you should contact a lawyer and see if all is well. Do not sign unless you are 100% sure that the operation is all legal. This way, you will be able to have a safe purchase.
29. Ensure the Utilities
Having proper utilities will ensure that your day goes smoothly. We may not always notice and appreciate when the plumbing, sewerage, and power systems are all working without issue; and the same goes for the internet service. However, if there is a little delay or issue with even one of these utilities, it could translate into a major problem.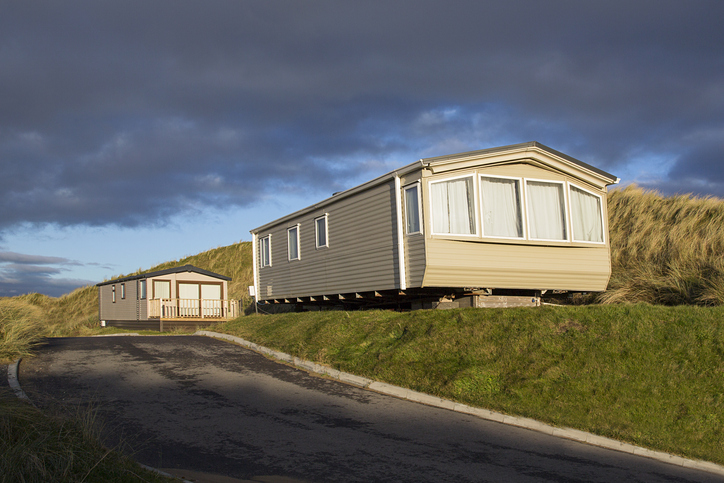 Before moving in or signing on the dotted line, make sure that you won't have any worries regarding these aspects. If you do end up dealing with these problems, they could seriously lower your quality of life, daily mood, and productivity.
30. Make Sure the Mobile Home Paperwork is Clear
The rule should be that any agreement or any verbal contract is to be in writing, too. This way, you can not be fooled by false promises or assurances that have legal standing. All the details of your deals, especially the date of the ownership transfer, should be in black and white. Make sure to get the required signatures as well.
Above all, do not sign any contract that still has blanks in any section. Once signed, you should request copies of the contract right there and then. Do not leave without them.
The Takeaway
Since so many of us are used to site-built homes and other traditional home options, we might hesitate before contacting a manufactured home dealership.
There are also some misconceptions about safety and/or status when it comes to living in a mobile home park as opposed to site-built homes. Once you know what to look for when buying a manufactured home, though, the search will become much easier. The tips above should give you a good start in mobile home life, so call up your local manufactured home dealerships today!