For many people, moving isn't a very pleasant activity. Any person who has ever moved from one location to another has experienced the tough task of locating where the movers placed the box with their most important items.
With that said, there is no need to worry because exciting options can make your work easier.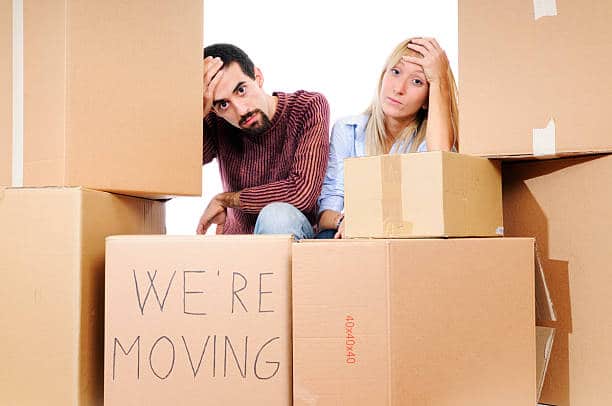 Thanks to the transformation in the moving industry, there are pods, which are portable containers that can be left at your house, to be filled with your items, and then delivered to your new mobile home or storage center.
Moving containers can be helpful in all circumstances including homes and businesses, and for both long or short distance moves.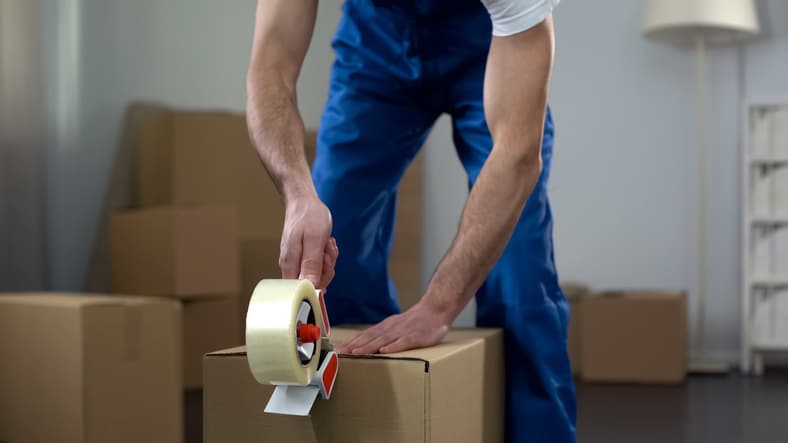 Whether your priority is convenience, security, or savings, there are portable moving containers for you.
In this article, we will discuss the advantages and disadvantages of a moving and storage container, and go through a detailed comparison of the available options.
Portable Storage Containers For Moving
There are many options, as far as moving containers are concerned. However, before we look at the different options, it is important that we focus on other aspects related to containers, for moving.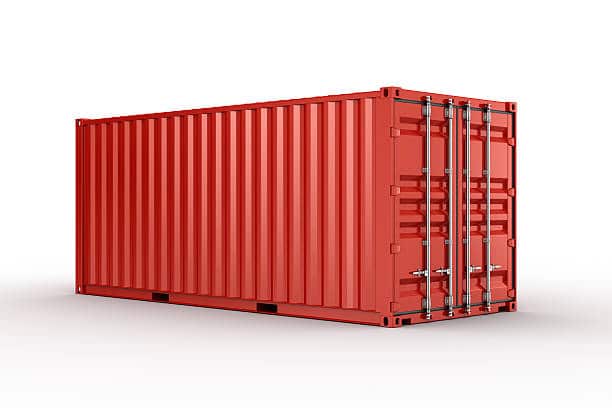 Why Use Pods to Move from Place to Place?
Even though pods aren't the best moving solution for all situations, they have proven to serve customers better over time.
If you use pods, you might end up saving more. And even though you can't move everything using a pod, it can become your favorite solution in your moving toolbox.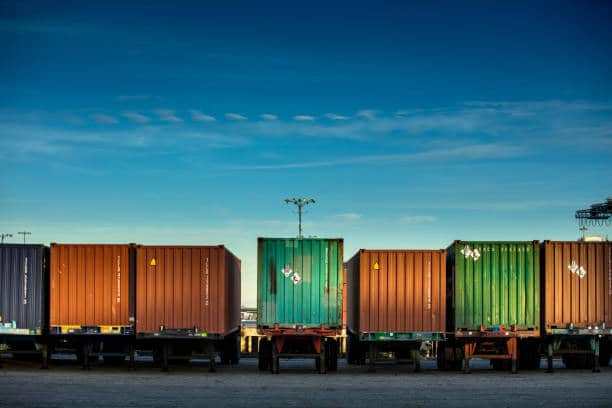 For instance, if you use a moving truck, you'll be forced to load and unload the container quickly, then return the vehicle to the owner, on time. In such a case, pods act as storage containers and units. This brings in flexibility and saves you a lot of money.
When Should You NOT Use Moving Containers?
The use of pods is not ideal in all cases. First, you should never use pods, or approach container moving companies, if you don't like using them.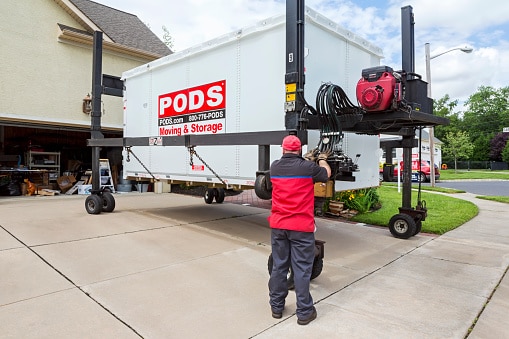 The most economical approach to use pods is by leaving them in your driveway, however this might appear not very pleasant in listing photos.
Never use them if you intend to leave them in your driveway, or in trailer parks.
How Exactly Is Pods Moving Done?
All moving container companies use the same process of receiving, using, and packing pods.
The pod is normally delivered to your parking space or driveway, and left there indefinitely or for a certain period. Pods moving is a simple and effective process, if done by a professional.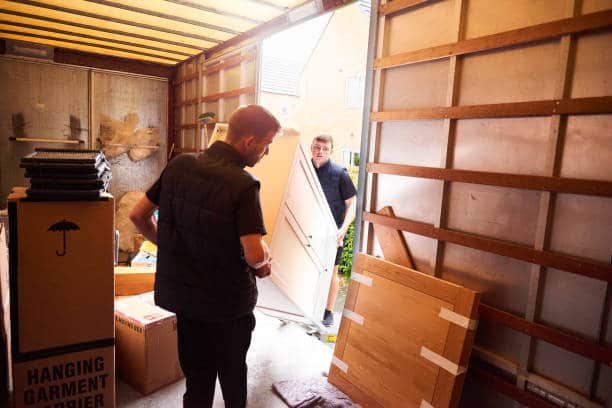 With that said, it's charged at a monthly rate. Once the pod is loaded, relevant moving container companies typically offer at least three options:
They pick up the pod and then move it to your new location.
They pick the pod and relocate it to a remote storage facility.
The pod is kept on your property as a storage unit (at a monthly fee).
Which Pod Company Can You Select For Your Moving Needs?
Just like Xerox or Kleenex, pods make a generic trademark. PODS stands for Portable On-Demand Storage.
There are so many companies now offering these storage services than they were about 20 years ago.
Let's look at the best companies that you can select: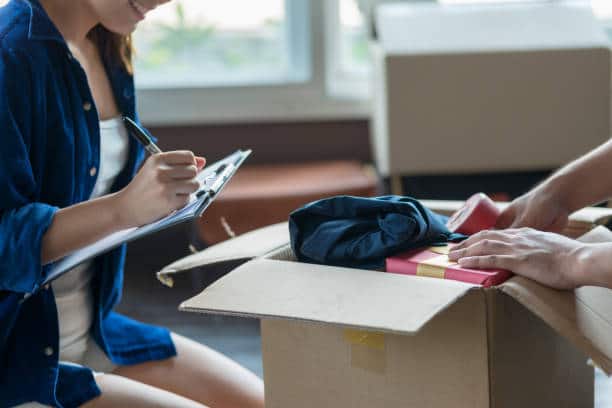 PODS (Portable On-Demand Storage)
PODS is by far the most popular brand in the industry, and has, over time, become reputable for offering moving containers.
The company was founded in 1998 and specializes in offering shipping container units for storage and home moving. It also provides a hydraulic lift delivery system.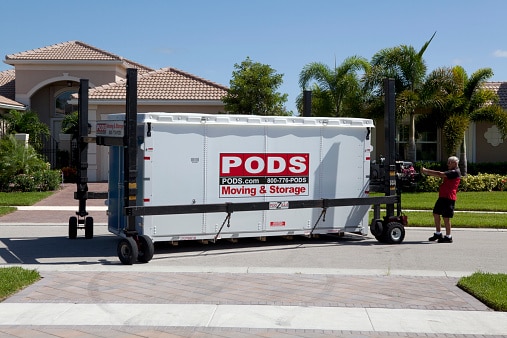 The units are supported with steel frames and made of weatherproofed plywood. There is a clear roof that allows light to get into the unit. The door on the unit normally rolls up, instead of swinging, thus creating extra space in the pod.
Ground-level access eliminates the need for a ramp, and each moving container is designed to help you secure even the heaviest items.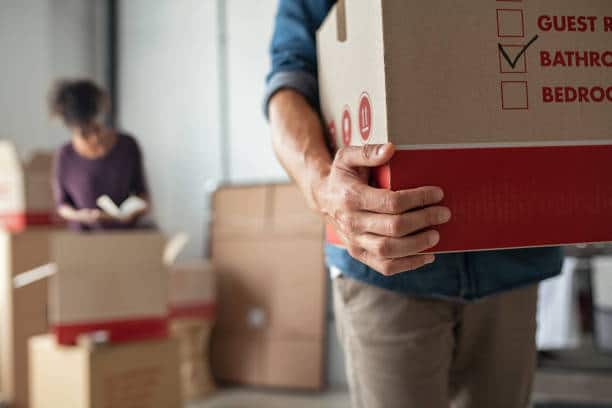 PODS offers 30 days of free storage, which offers you enough time to pack your items.
Pros of PODS
PODS has a wider geographic availability. At the same time, it's flexible compared to competitors. For instance, the company services Australia, Canada, and at least 44 states in the US.
PODS offers three container sizes, as compared to others that offer a single container. They have a 7-foot moving container that's comparable to a 5′ x 10′ storage unit. There is also a 16-footer that can hold items from a 1,200 square feet space.
The company has a wide network of loading and packaging providers to refer you to if you don't like the DIY approach.
If you're a veteran, on active duty or retired, as a military person, there are discounts of 10%.
Cons of PODS
It isn't easy to generalize the prices offered by the company since costs vary depending on your move.
Requires you to make a call to finalize an offer and doesn't offer quotes.
The reputation of the company makes competition for available moving container units stiff.
U-Box
U-Box is also a reputable shipping and storage container that is offered by the moving giant U-Haul.
The boxes are designed with a barn-style door that needs more clearance space, however it doesn't jam, and it's very difficult to break into.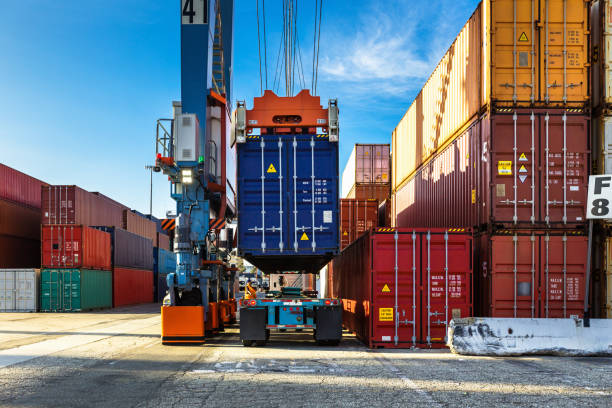 They are developed in one size, having over 250 cubic feet of space, and they hold at least 2,000 pounds. Here, you can order the number of containers that you want.
Pros of U-Haul
Since U-Haul offers the containers, they are available throughout the United States. You can even find it in your local community.
The pricing of the solution is straightforward. The moving container units cost $50 to $60 monthly. It'll cost you $1,000 to move a single unit locally and $2,000 to move internationally.
U-Box services are highly reliable. This means that you'll get a guaranteed, and specific, delivery date. If the company doesn't meet the given date, the customer gets $50 for every day missed.
U-Box offers various insurance options compared to competitors.
All bookings come with free storage pads.
Cons of U-Haul
Single-sized containers have serious limitations. Larger items, including sofas and beds, might fail to fit.
The wooden construction is a downside to some people who may see them as being insecure.
U-Haul will require you to buy your lock, presenting a new hidden cost.
SMARTBOX
SMARTBOX offers a solution that is somehow related to U-Box. It also has wooden moving and storage containers that are covered with a waterproof canvas material and comes in a single size.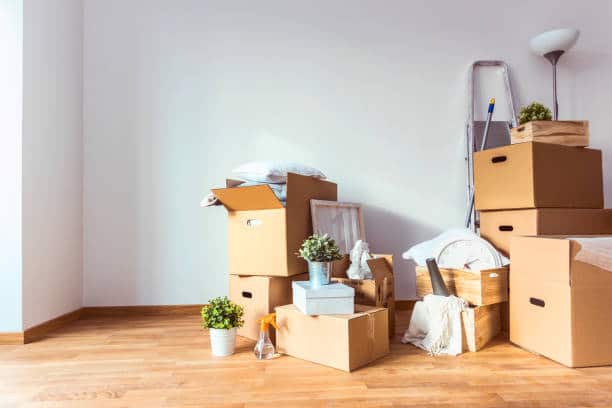 The interior space of the unit is 230 cubic feet, with a weight limit of about 3,000 pounds. The box can, therefore, hold about one room of items. It can also deliver at least eight boxes per trip.
Pros of SMARTBOX
It is the best solution for people working on a tight budget. The pricing of the company is lower than that of competitors.
The company delivers almost all moving containers at once, thus lowering the cost. Customers don't have to pay for multiple trips in such cases.
Cons of SMARTBOX
The company is generally smaller, compared to its competitors, which means that it doesn't have global coverage. As of 2020, it had a presence in only 23 states in the United States.
The wooden containers may also be undesirable.
1-800-PACK-RAT
This is another top moving company that has container units made from weatherproof and corrugated steel. 1-800-PACK-RAT comes in at least three different container sizes.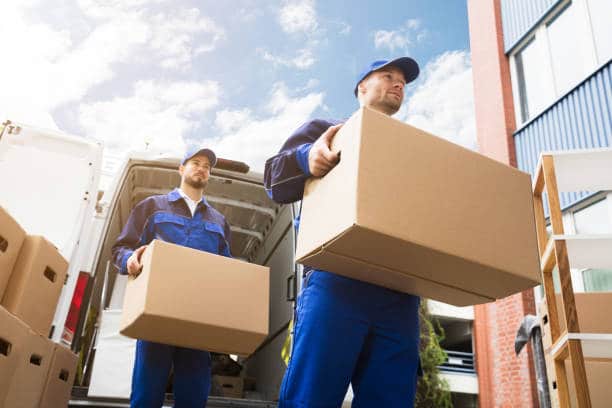 The smallest container units are at least 8 feet, meaning that you'll get more room than the PODS' 7-footer. They are also fitted with barn-style doors, just like U-Box.
Pros of 1-800-PACK-RAT
If you're using pods specifically for storage, then 1-800-PACK-RAT offers the best facilities. You'll also get 24-hour climate control and surveillance.
They are designed with metal, meaning that you'll get more security and peace of mind.
The company offers full service in at least 30 states and can serve 97% of the customers in the United States.
The company is very transparent, and you'll get $10,000 of liability insurance.
You'll also get various special discounts for almost everyone, including medical professionals and college students.
Cons of 1-800-PACK-RAT
It's less accessible compared to competitors such as U-Box and PODS.
It isn't easy to secure a binding quote or understand the company's prices.
ReloCube
This is a solution from U-Pack. The product comes in a single size with a 2,500 weight limit and 300 cubic feet interior space.
The cost here varies depending on availability, time of the year, distance, location, and size.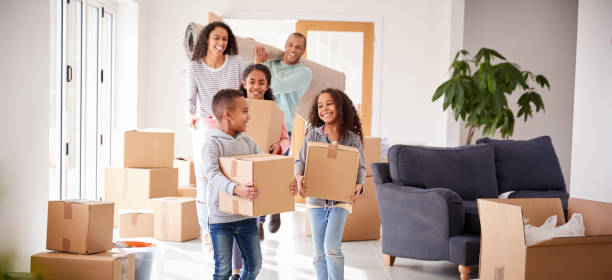 Pros of ReloCube
U-Pack charges per business day, which means a lower long-term cost.
The pricing arrangement provides more flexibility.
The shape and size of the ReloCube are unique. U-Pack develops this solution to fit in single space parking spots.
ReloCube is widely available, being in at least 50 states in the United States, Canada, and Puerto Rico.
You'll get quotes online.
Cons of ReloCube
They are only available for state-to-state long distance moves and portable storage.
If you're looking for pods based on savings, this isn't the solution for you.
ReloCubes aren't equipped with locks.
Go Mini's
Unlike most options on our list, Go Mini's is not widely available.
The container units are available in three container sizes, including 20, 16, and 12 feet. You might get some container companies offering 8-unit containers.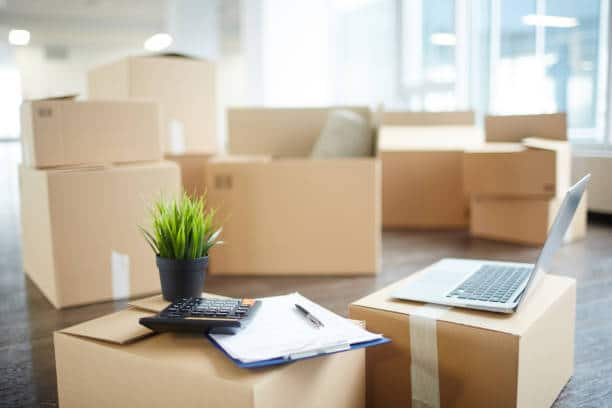 Pros of Go Mini's
Go Mini's offers the largest sized pod, which is a 20-footer. This unit can hold about 5 to 6 rooms of belongings.
The design moves a step further to protect your belongings. The container units are developed using steel siding and steel frames. The floors are treated with pressure to offer resistance to moisture.
Cons of Go Mini's
The container units here can only be used in case of local moves.
The quality of service and price vary from one location to another.
The company is smaller, meaning there are fewer container units, compared to others such as U-Box.
Go Mini's doesn't offer insurance directly to customers.
Zippy Shell
Zippy Shell has been in the industry since 2007 and has proven to be one of the most reliable moving companies.
The company started in Australia, and then moved to the United States in 2010. It has moved its operation to at least 28 states.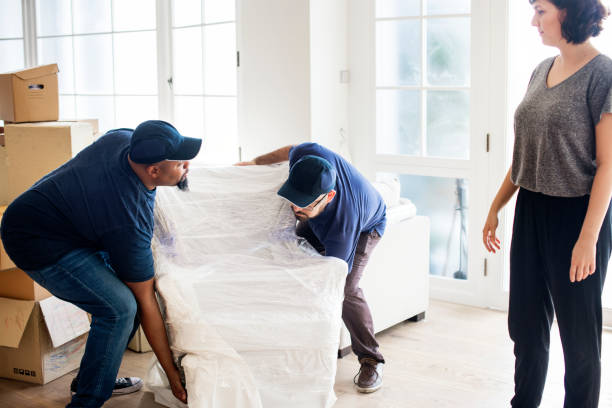 The good thing about the company is that it offers operations for long distances and short distances. The containers here come in 15 and 10-foot sizes, and they are delivered on a wheeled trailer. You'll also get one month of free portable storage.
Pros of Zippy Shell
It has a unique sizing and delivery system that makes it perfect for denser areas.
It's flexible, thus offering a full service option.
A Zippy Shell container comes with a higher maximum weight limit, compared to other options.
Cons of Zippy Shell
Zippy Shell is not widely available in the United States like PODS, U-Box, and U-Haul.
The company has developed a website that is more difficult to navigate and much sparser.
The delivery fee changes per location, which means that you might be met with unexpected costs.
Unlike other options, you won't get a home container storage option.
The Final Verdict
It isn't easy to avoid moving from one location to another, especially when people get new jobs in different places. Whether you prefer pods or other moving and portable storage options will depend on the specifics of your belongings, the length of your trips, and your budget.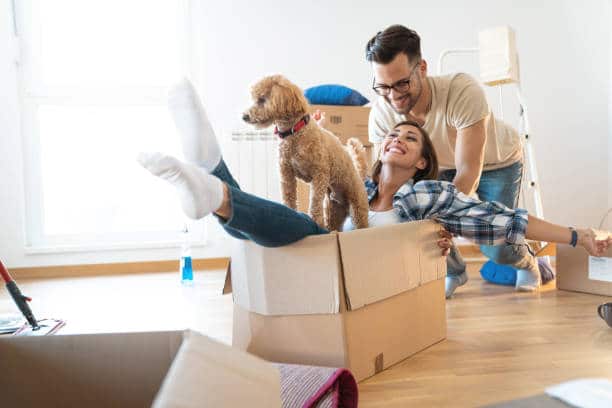 With all of that said, this guide's purpose is to help guide you in deciding the best company for your needs, in case you need to go the portable container route. Our advice, always go for the best moving containers if you want to have a smooth moving experience. We hope your moving from your manufactured home, or any other house, becomes easier and more affordable.