Over the last decade, the size of the manufactured home market has increased by thousands of units year over year. This is because there are many advantages to buying a mobile home over a traditional site–built home.
Manufactured homes and modular homes are stronger, more energy-efficient, and more affordable than standard homes. However, like with many good things, mobile homes have a poor track record of maintaining their value over time, necessitating regular upkeep.
It is important to maintain a manufactured home properly because this will help ensure that its value remains high and can be used as a source of equity down the line.
Doing regular manufactured home maintenance will help secure a more desirable price when you are ready to sell. View more tips here on selling a manufactured home in Michigan.
Maintaining a Manufactured Home
When it comes to maintenance, the best approach is to be proactive. This way, problems can be avoided or caught before they become more costly.
A few maintenance tasks should be done regularly, such as changing furnace filters and checking for water leaks. Other things that may not seem that important need to be done now, because they can lead to larger problems if neglected.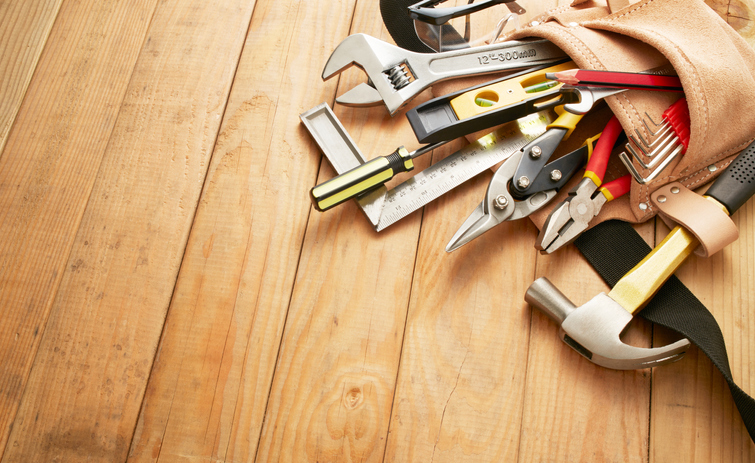 With that in mind, regularly maintaining your house, even if only on the weekends, is beneficial for future home comfort and quality.
Here is what it takes to keep your mobile home in good condition:
Make Sure the Foundation is Solid and Level
Foundation cracks can be caused by settling, runoff water, frost heaving, and more. These cracks can lead to structural damage and water infiltration.
A manufactured home must be properly leveled with enough foundation blocks to keep it from sinking or shifting. If not, the walls will show gaps and the floors will be uneven.
Additionally, your doors and windows won't shut and, as a result, drafty air will enter the home.
If you notice any cracks or hairline fractures in your home, contact a foundation specialist/professional maintenance services as soon as possible.
How do you check your home's levelness? Simple! Use a regular carpenter level or a water level to see if your house is level.
Check for Roof Damage: Reseal or Recoat
Do you know how long a roof lasts on a manufactured home?
Whether it's metal roofs, rubber roofs, flat roofs, or any other type, your roofing is the number one defense against "mother nature" and must be maintained regularly.
Keeping a check on the condition (roof maintenance) of your roof is crucial to avoiding costly damage. The easiest way to do this is to get outside and walk around the exterior of your home. Pay attention to debris, broken or missing shingles, or siding that may need repair.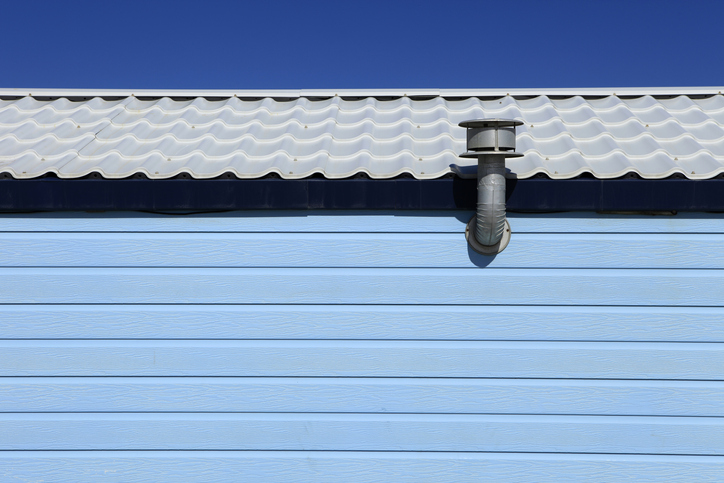 Now that you've assessed the condition of your roof, it's time to check the flashing. The flashing is the metal or plastic material covering the joint where two roof surfaces meet. The flashing protects against water seepage, but it may crack, peel off, or become loose over time. Timely repairs are needed to keep your home safe from leaks and mold growth.
Since most mobile homes have flat roofs, snow accumulation is a common occurrence, resulting in damage. Make sure to clean the roof and remove any snow before it causes harm to your home.
It's a good idea to make sure your manufactured home has a perfect and tight seal or coat of paint on the roof. If you're not sure how long manufactured homes last, just know that a roof coating can help your home last longer.
When it comes to coating, it's important to use the right coating. Asphalt or aluminum coatings, for example, cannot be applied on PVC or rubber (EPDM) roofs.
Also, paying attention to gutter cleaning (clogged gutters) frequently will help prevent damages to the roof of your mobile home.
Clean Your Siding
If you don't clean your siding regularly, mold and mildew will grow on the exterior paneling. This can make your home look old and unattractive. If this happens, it is time to call in the pros to prevent this problem before it spreads even further.
The only way to remove the mold and mildew from the siding is to clean it off with a pressure washer, along with other cleaning products. By properly cleaning your siding, you can avoid needing to replace it in the future.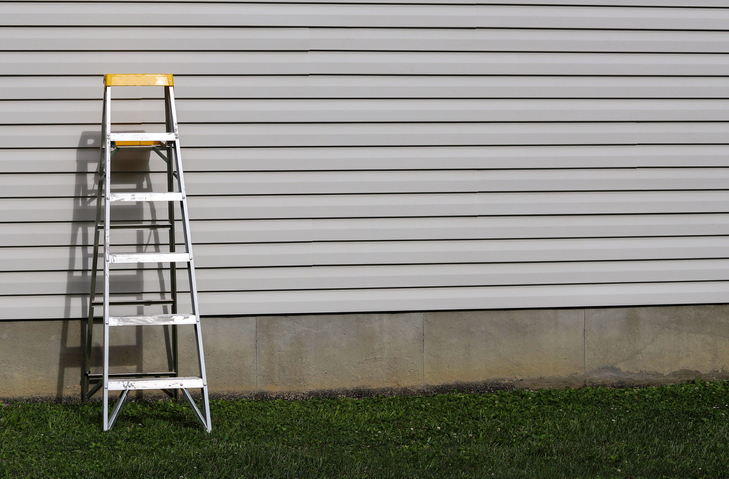 For vinyl siding, removing mildew can be a pain. If you've let it go for some time, then it may be really difficult to get the mildew off the vinyl siding that it's on. You should mix a (1:3) solution of chlorine bleach and water, then use it to scrub the mildew off with an old toothbrush.
Although the mixture of chlorine bleach and water is effective, you should exercise caution because mixing bleach with certain substances can be harmful.
Proper Skirting Ventilation
Once mobile homes are delivered to their destination, the skirting or perimeter enclosure is put in place to protect the bottom of the home from moisture.
People often assume that skirting is purely decorative and doesn't need to be intact to protect the home from the outside world. This, however, is not the case. Skirting is important in order to achieve a good seal and keep out drafts.
The skirting adds curb appeal, but, more importantly, it needs to be level and free from major defects, such as holes or tears in the fabric. Also, skirting should be made of a durable material and fit snugly against the base of your mobile home.
Mobile home skirting also provides proper ventilation for your home and helps regulate temperatures. A proper ventilation system consists of one square foot of venting for every 150 square feet of space beneath the mobile home.
If your mobile home's skirting falls below one square foot for every 150 square footage, then consider making the necessary adjustments.
Window and Vent Caulking
You may think caulking is just for blocking out drafts, but it also prevents air from escaping your home. Caulking is a simple do-it-yourself project that you can easily complete in an afternoon.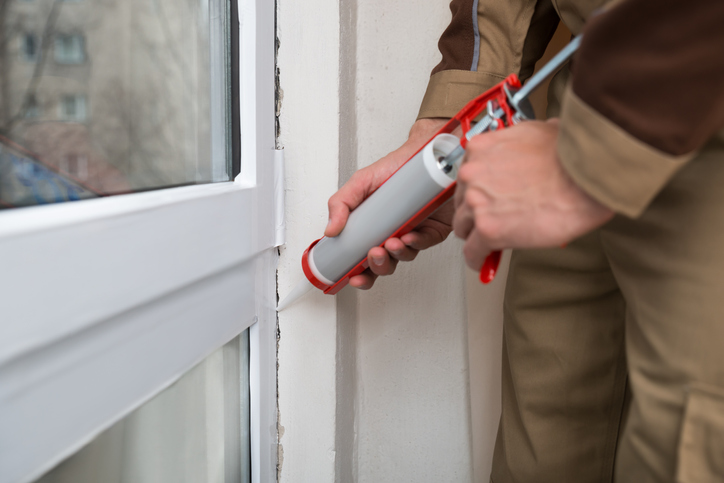 If you live in an area with significant temperature changes, caulking around your vents, doors, and windows, is a necessary step for keeping your home comfortable. Caulking helps ensure that everything stays sealed tight during the winter months when the weather outside is frightful, and it makes for more energy-efficient manufactured homes.
Damaged seals around windows or vents can lead to significant energy loss. This means that the heater will need to work harder to maintain the desired temperature, leading to higher heating bills.
Check Your Heating and HVAC Systems
Achieving optimal indoor air quality is one of the most important facets to enjoying your manufactured home.
Ventilation and heating systems are responsible for providing fresh air and heating it to an appropriate level, respectively. It is recommended that vents be cleaned out at least several times a year to avoid accumulating dust and mold within the system.
Neglecting to change your air filters can have several negative effects. Dust and other particles will collect on the filter, which could lead to a buildup of dust in your home, and who wants to deep clean a mobile home all the time?
The air from this filter is then circulated throughout the room, leading to skin problems. This buildup may affect those with breathing conditions, such as asthma or allergies, as these people are sensitive to these particles.
Maintain a Clean Environment
When you head outside to your manufactured home, you can make sure the exterior is well-maintained by checking for any signs of wear and tear.
Additionally, it is important to have a tidy home inside. A cluttered living space can cause the quality of life in your manufactured home to suffer.
A thorough cleaning is necessary to keep a tidy home. However, you should also be aware that even though abrasive cleaners remove dirt from items, they can also remove any protective coatings on them. So, as important as abrasive cleaning chemicals are for your mobile home, keep in mind their drawbacks.
Using corrosive chemicals to clean can cause further damage to metal, plastic, stone, and even marble surfaces. The liquids can cause fading on fixtures, making them look older than they really are.
Similarly, consider fixing your interior walls if they are dingy. Also, double-check that your doorknobs, faucets, and other fixtures are properly installed. If you need to replace them, visit your local hardware store nearby.
Know Your Home Plumbing System
Knowledge of the plumbing system in manufactured and mobile homes is key. The good news is that there is very little difference from traditional plumbing systems.
Plumbing can be a major issue in your manufactured home. Water leaks can cause havoc if not taken care of, and the best way to address it is by regular checks to prevent a catastrophic event.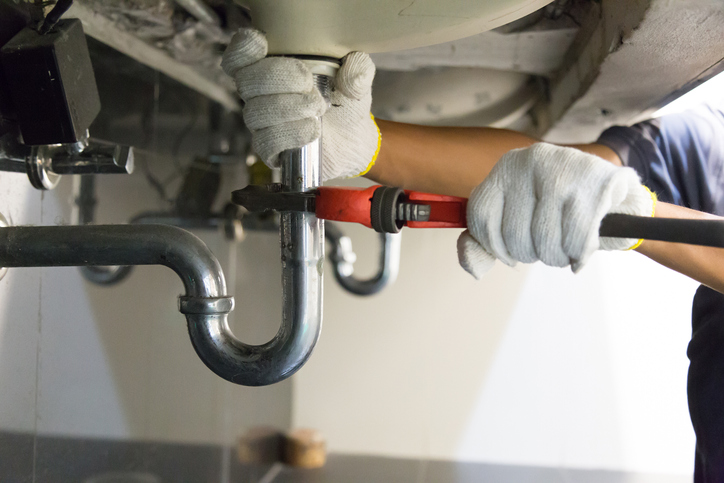 You should inspect your water pipes at least once per year for any signs of corrosion or leakage. When you do, you should also check for mold around the pipe joints, which is often mistaken for insulation until it grows out.
The major difference compared to site-built homes is that the plumbing lines in manufactured homes are hidden beneath the structure and stubbed up through the floor.
Learn How to Inspect a Manufactured Home
Since they don't know what to look for, many people miss the problems in their homes. As a result, learning how to check a mobile home will assist you in detecting issues before they worsen and cost you more money in the long run.
For example, inspect under your home every few months for any problems, such as holes in the underbelly. Typically, hiring a home inspector to examine your home at least once a year, or after relocating to a new location, is recommended.
Also, if you are planning on buying a mobile home, you must have a home inspection done before signing any contracts. This will not only help you identify any major problems with the house, but it will also give you a general idea of what kind of home maintenance may be necessary for the future.
An inspection report will help you establish whether or not your home is level or if the structural integrity is jeopardized. This report typically has six critical elements that should be inspected: the foundation, curb height, slab height, crawl spaces, chimneys, and other issues.
Because hiring a home inspector costs money and is not an everyday job, learning how to inspect your mobile home will give you an all-around idea of what needs to be done.
Importance of Mobile Home Maintenance
Regular mobile home maintenance is important for many reasons. If you are wondering if buying a manufactured home is a good investment, consider the cost of regular maintenance. If you live in a mobile home park, the cost of maintenance might be lower, since some may be included in your lot rent, than if you live on private land.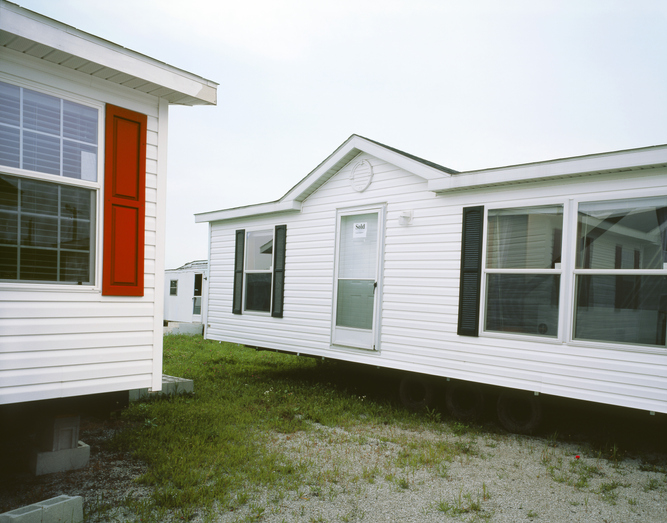 Mobile home parks come with many benefits too. They offer various mobile home amenities, such as playgrounds, party rooms, and more.
Here are the benefits of mobile home maintenance:
Maintaining Value
Although mobile homes are popular for not holding their value, routine maintenance is one way how to increase the value of a manufactured home.
Mobile homes are generally more affordable than their brick-and-mortar counterparts, which means they can be an attractive option for first-time buyers on a budget.
The good thing is that the life expectancy of a manufactured home can last up to 50 years, so if you keep up with mobile home maintenance standards, you'll be able to recoup a significant portion of your initial investment.
Owning your manufactured home on private land can be a great idea if you are looking to increase the value of your property. When you own your manufactured home on private land, you are likely to get a better return in the future because the land tends to appreciate over time.
Save Money
If you discover a problem with your home early and fix it, that can save you from the cost of replacing a particular part of the home, which could be costly to repair. For example, there is no need to replace an entire roof if you discover the leak in the rain gutters early enough.
Routine maintenance also helps prevent your home from breaking down on you, costing you hundreds, if not thousands, of dollars.
No Pest Problems
Pests, such as roaches, ants, and termites, can be a nightmare to any homeowner. All that stems from a poorly maintained home.
These pests can cause health issues, structural damage, and costly repairs. For these reasons, it is essential to keep your home clean and pest-free by following the preventive measures listed above.
A thorough cleaning once every month will help keep your manufactured homes safe from pest infestations. Additionally, pest infestation means you'll have to spend more money to get rid of them.
Better Living Experience
Many people, especially nowadays, work from home as a freelancer or as remote employees. This means that their home becomes the office, and the office becomes their home.
If the home is where the heart is, it's important to make it a comfortable place for your body and mind. For example, if you regularly maintain your plumbing system, you will not have to worry about a costly emergency plumber fee in the middle of the night.
If your home is not properly maintained, it will increase the chances of a water leak or burst pipe, leading to external or internal flooding. For this reason, maintain your mobile home if you want peace of mind and to live comfortably.
Final Thought
Manufactured homes are the fastest-growing form of housing in the United States. They are generally less expensive than traditional construction and easier to maintain.
With that said, it's important to understand that manufactured homes require extra attention and care, and, just like site-built homes, there is a regular maintenance schedule that should be followed. For example, checking your roof for broken or missing shingles will prevent it from leaking.
At the very least, employ a home inspector once a year to ensure that your house is in good working order and that no major repairs are required right away.