Moving to a new area will always involve some research. Moreover, it is no secret that you are looking for the best places with the best deals.
Best Places to Live in Genesee County, MI
The truth is, in any county, there are some areas that are more affordable than others, and you always have to be aware of the cost of living. So, what does this mean for your big move?
Well, since you have narrowed down your search to Genesee County, Michigan, now it is time to find out which areas are the most affordable.
Thus, to better assist you, we have done the work for you. Here are the most affordable and overall best places to live in Genesee County.
Fenton
The number one area on our list of best places to live in Genesee County is the city of Fenton, or Fenton Township, Michigan.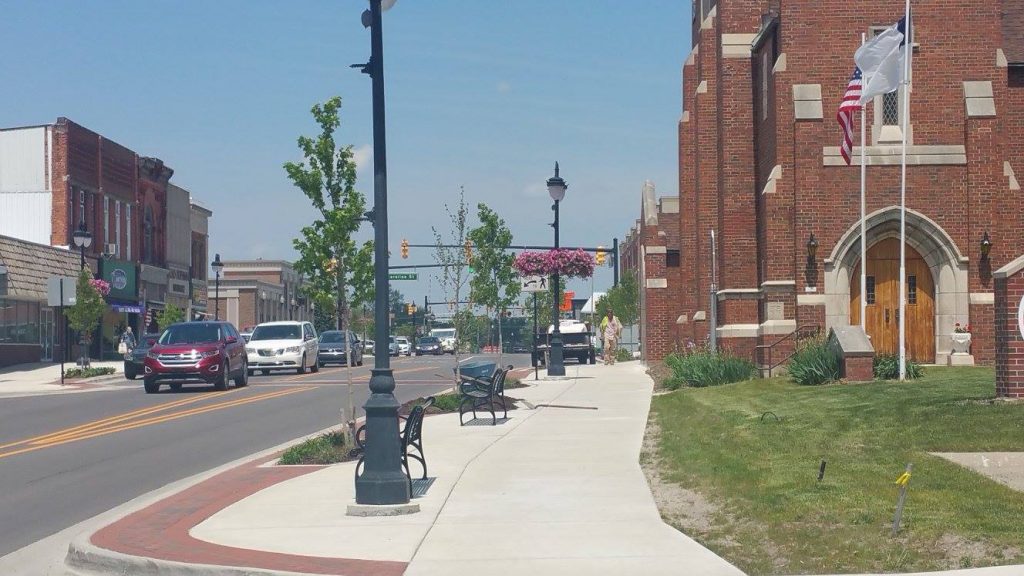 This inexpensive part of the county has an extremely reasonable cost of living, which is actually responsible for the big uptick in manufactured homes in Michigan.
As a result, you will find amazing mobile home communities here. Mobile home communities are a great way to get the best of both worlds, the flexibility/affordability that comes from renting, and the homeownership/communal amenities that comes with purchasing a home.
Even if you would prefer to rent a manufactured residence, you can do so in this part of Genesee County.
Flint
Second on our list of best places to live in the county is Flint, Michigan.
As you are probably aware, Flint has had its share of setbacks over the last couple of years. With that said, there has been a real initiative to improve the area and address the ongoing problems.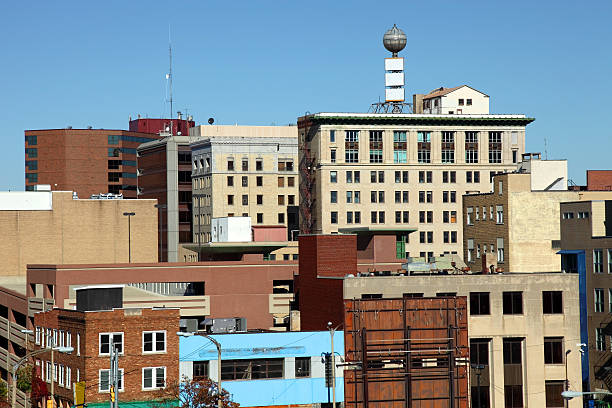 You can find affordable housing throughout most of Flint, and the cost of living here is extremely reasonable.
Of course, if you prefer to put down roots in a city or area that is more focused on expansion, and other forms of urban planning, then the good news is that there are great places to live, like Fenton, Burton, and Clio, right next door to Flint.
Burton
Number three on our list of best places to live in Genesee County is the city of Burton.
This city is pretty much a medium-sized community, with under 30,000 people. Here you will find a quiet, mixed workforce and an overall welcoming vibe.
You can expect to find apartment homes, manufactured residences, and single-family houses available, in terms of housing, and the cost of living is below the national average.
Burton is a good place for empty nesters, retirees, and hardworking individuals. Nevertheless, if you are looking for something a little more fast paced, or less rural, then you may want to consider other places to live.
Clio
Number four on our list of best places to live in Genesee County is the small town of Clio.
This awesome little area offers its residents one of the lowest cost of living in all of Michigan. Consequently, you can expect to find affordable real estate, apartments, townhouses, manufactured homes, and more, with the median home cost being well below the national average.
Overall, Clio is a great place for retirees and empty nesters. The truth is though Clio does not have the best public schools. There are other public schools outside of Clio that offer a more well-rounded education and focus on college prep.
Mount Morris
Mount Morris, Michigan, comes in at number five on our list of best places to live and call home.
Here you will find that the cost of living is extremely low, and the median home cost is well below the national average. This means you definitely can expect to have some money left over after paying rent or the mortgage each month.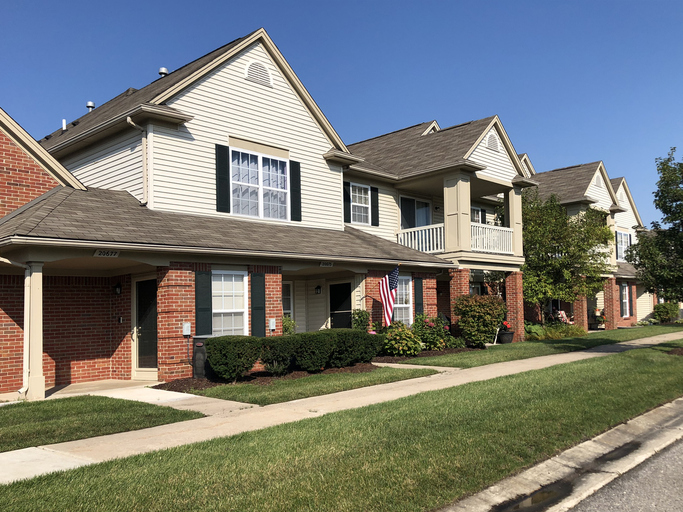 Another reason that Mount Morris makes our list of great places to live and  put down roots is because it offers above-average amenities, especially in their mobile or manufactured home communities.
Overall, the city is a quiet, rural town that may not be for everyone.
Linden
Linden is another one of the best places to live when it comes to looking for affordable housing.
Not only does the city have a lower cost of living, but it also has reasonably priced everyday conveniences.
Though Linden is one of the more expensive areas, in comparison to places like Clio and Mount Morris, you do have more of a suburban vibe here. Plus, the real estate and homes here have a higher resale value.
Furthermore, Liden has highly ranked public schools and more affordable medical/health services available. All in all, this city feels like a small town with a healthy mix of people from different backgrounds.
Thus, if you are looking for a family-friendly area in Genesee County, Michigan that is somewhat inexpensive, then Liden may be worth considering.
Goodrich
Number seven on our list of best places to live is Goodrich, which has a higher cost of living than the other cities mentioned above.
Mainly this is due to its significant number of assisted living, or 55+ communities, here. That said, you will probably still be able to find top-notch housing in this area.
Obviously, the caveat is that these first-rate rentals and homes cost more, while offering less in the way of amenities.
Thus, if you are working with a strict budget or a fixed income, you will need to crunch some numbers first to see if this area truly works for you.
Davison
Likewise, Davison is another one of the best places to live in Genesee County.
This city is an affordable suburban area that offers ample housing for empty nesters and retirees. What's more, the cost of living in Davison is below the nation's average, so you can find fairly cheap apartments and manufactured homes for rent.
If you are looking for inexpensive real estate, homes for sale or manufactured residences you can purchase in Davison, you will have to do a little digging to find the perfect home, but it is possible.
In general, Davidson is a suburb of Flint; therefore, a lot of conveniences and health services are located just outside the city limits.
Otisville
Coming in at number nine on our list of best places to live is Otisville, which is probably one of the smaller towns in Genesee County, having only 1,000 or so people.
With such a close-knit community comes a low crime rate, decent public schools, and fairly cheap housing.
Here, you will find a mix of suburban and rural living, which makes Otisville one of the best places to live and raise a family.
Ultimately, the biggest drawback here is the commute for work and the lack of everyday conveniences you will likely have. So, if you do not mind a longer drive, then Otisville is worth considering.
Grand Blanc
Last on our list of best places to live is Grand Blanc, which is another area of Genesee County that you can expect to find relatively affordable housing for rent and for sale.
Nevertheless, since Grand Blanc is more of a city, you can expect more of an urban feel. Thus, the cost of living is slightly higher here, and you will find more contemporary apartments and mobile homes that are a tad bit pricey.
To make up for that price increase, you can expect to find quality amenities, above average schools, and a low crime rate.
The only real downside to living in this reasonably priced area of Genesee County is that available employment opportunities are few and far between.
Best Choice
As you can see, you have some options when it comes to affordable areas in Genesee County.
Obviously, where you would prefer to live, what you can afford to rent or buy, and what location is more convenient matters most. With that said, if you are in need of some guidance still, then you should definitely consider Fenton or Fenton Township.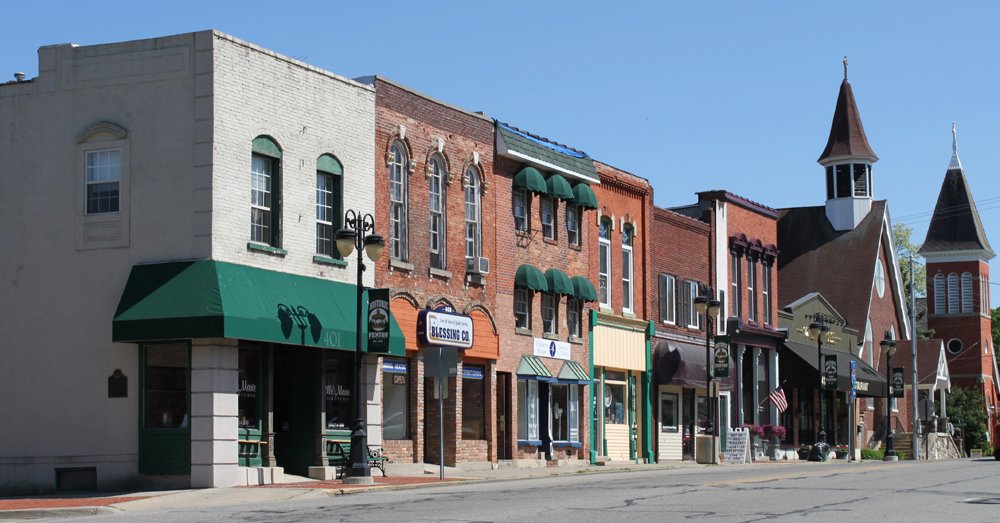 Fenton offers the most in the way of amenities, employment opportunities, low crime rates, and overall cost of living. Plus, if you are looking to rent or buy a mobile/manufactured residence, then this is the city for you.
Final Note
At the end of the day, Genesee County is a fairly inexpensive place to put down roots, when you are looking at overall cost of living.
As you can see from the many cities listed on our best places to live list, there is no shortage of amenable housing.
Thus, if you would like to learn more about the cities mentioned above, or would like additional information on available housing in any particular city, then you absolutely should contact an expert team member at Tyrone Woods Manufactured Home Community for further assistance today.