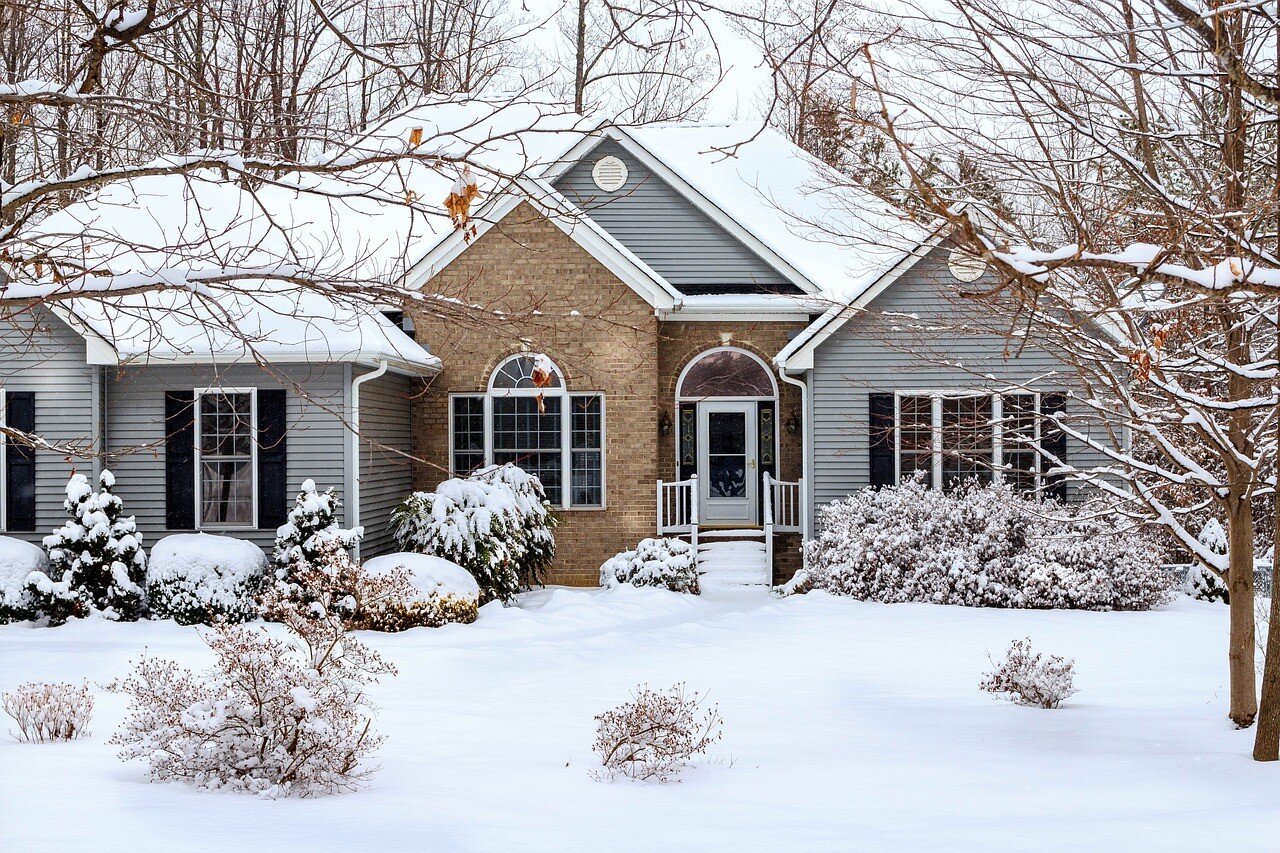 3 years ago · Justin Becker · Comments Off on Moving into a Mobile Home During Winter: 5 Tips
Moving into a mobile home, or even a site-built home, during the winter can be more challenging than you ever thought.
Apart from just the moving expenses, you will also encounter the cold outside. The cold weather can increase the difficulty of tasks and lead to damage to your property.
However, there are times when moving during winter is inevitable. Whatever the reason, we understand how unsettling it might be.
We have, therefore, prepared some tips that you can follow to help you out while moving during the cold winter months.
Moving into a Mobile Home
Let's now look into moving during the winter, and some tips that can help you out:
When is the Best Time to Move?
We all know that certain times of the year are not perfect for moving out of your mobile home, modular home, or site-built home. So, when is the perfect time to move?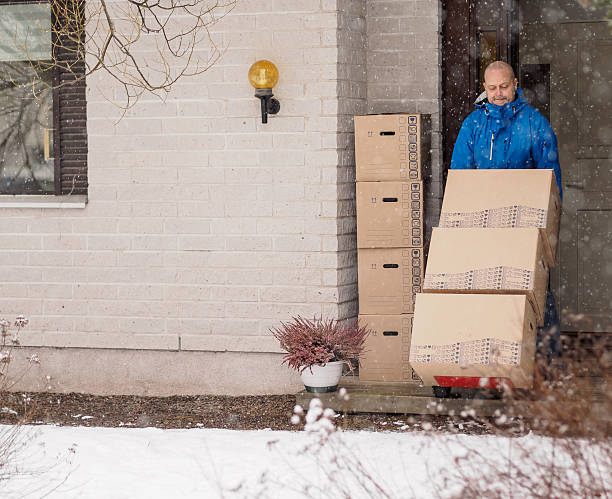 Generally, the best time for moving into a manufactured home is during summer. School breaks and warm weather implies that it can be quite convenient. Days are also longer during summer, which makes it even more ideal.
With that said, you will encounter some downsides while moving out of your mobile home during the summer.
During this time, movers are busier, meaning that they are selling their services at a more expensive cost. The humidity and heat might also be uncomfortable.
On the other hand, most people have been avoiding moving during winter due to various reasons. For instance, the roads and sidewalks are typically more dangerous, thus leading to falls and slips.
However, it does not have to be this way. You can still move into a mobile home safely and efficiently if you follow the right tips.
Why Move into Mobile Homes During Winter?
Certain circumstances might leave you with no choice but to move, such as:
In any of the above situations, you will be forced to face the snow and ice and move into new mobile homes.
Here are some positive reasons for moving into manufactured homes during winter:
Winter is an off–season moving period, meaning you get a chance to save money on professional services. For instance, you might get a discount of up to 15%.
If you live in a colder area, like Fenton, Michigan, movers will be more available. They will also be more flexible with arranging the date and time.
Since the moving services are less rushed during this time of year, you could end up getting extra care and time from them.
You will settle in your new mobile home more smoothly since this is a quiet period of the year.
Since winter is holiday time, you will have enough time to unpack due to extra days off from work or school.
If you approach your moving into a manufactured home with care, it could translate into an excellent opportunity.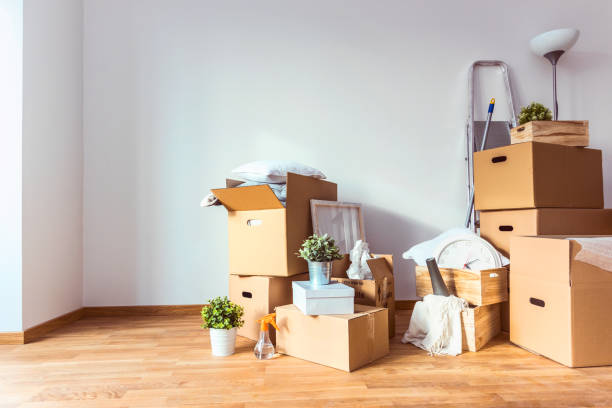 Tips and Guides to Moving into Mobile Homes during Winter
Whatever the reasons you have for moving into a what is manufactured housing unit during this time, it would help if you plan for it beforehand.
Apart from the treacherous walkways and roads, there are other things you should focus on. They include your family, the movers, your pets, and your physical discomfort. It would also help if you understood that you could have less light to work with since winter days are normally short.
Another thing to note is that rain or snow could cause damage to your property. However, if you are here for a guide on manufactured home living and how to streamline your move during winter, here are the five tips to assist in planning:
Start Preparing Early and Create a Timeline
Doing early preparations is by far the most important step for anyone who wants to move into mobile homes.
Rushing into a move will certainly fail. The moment you have the idea of moving is the moment you should start preparing.
Preparations involve:
Looking for moving services
Starting to pack as early as possible
Gathering enough supplies
Working out a timeline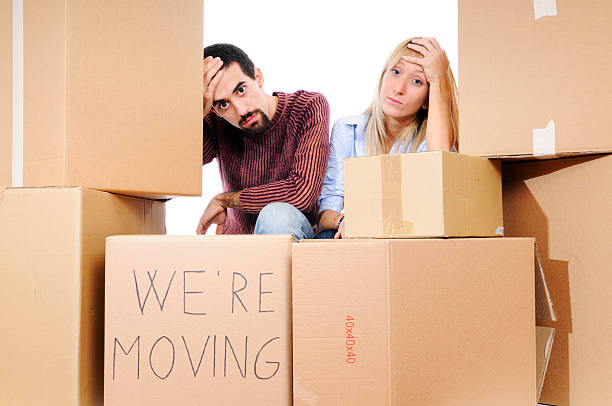 After doing enough preparations, you should set up a timeline for yourself. This is meant to get everyone in your mobile home on the same page. It also ensures that you are on the right track. In the end, you will have no stress with the moving process.
Your timeline may include:
The date and time of moving into your new mobile trailer home
A breakdown of the exact time you are packing everything, which also includes the time you are supposed to be done with packing
The deadline for every step
Choose a specific day that you know you will be dedicated to the moving task and, if possible, acquire some help.
It would be better to plan to do the work earlier in the day so you ensure enough time to complete everything before dark.
Arrange for Movers and Have a Plan B
Many people opt to do everything without involving a professional mover in an effort to reduce their moving cost. However, while moving to a mobile home during winter, we recommend using a reputable service to help you out. Skilled and experienced hands can make all the difference.
A professional moving company can assist you with the heavy lifting and they understand how to navigate tricky situations, all while keeping your belongings and family safe.
About a week before the actual day, you should call the movers and confirm whether they are available for the right time and date.
There is no hiding that winter weather presents challenges that can make a move into a mobile home on a specific day impossible. Therefore, you should at least have a backup plan in place, just in case you are forced to reschedule a move into your new house.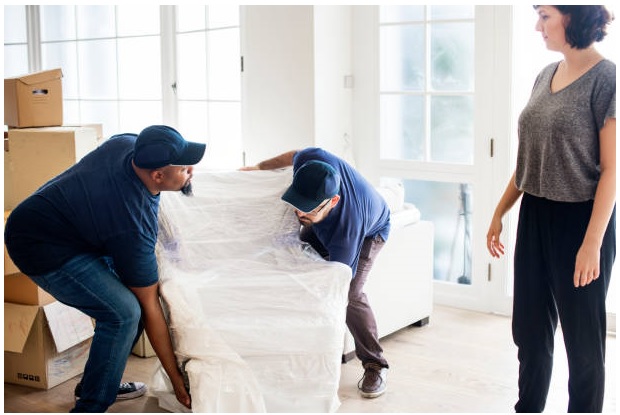 Here, you can either work out a Plan B from the start, or start with a Plan A and keep your options open for coming up with a Plan B later.
You should also focus on the weather and act immediately when you notice a threat in such a case.
It would help if you contacted your movers to see whether they have policies or terms for emergencies. They might have the option of postponing a move into your mobile home if treacherous weather conditions arise.
You can also confirm with your real estate agent or landlord in your current mobile home park or community to see whether you can stay longer than originally planned.
Winterizing Mobile Homes
If you are a long-term mobile home living homeowner, then you should be aware of how important it is to winterize your mobile home. This is a process that you should repeat yearly before winter kicks in.
The main objective here is to prevent hot air from escaping your mobile home, restrict cold air from entering your mobile home, and protect plumbing and pipes from damage and freezing. In achieving this, you are keeping yourself warm while protecting your property.
You should ensure that your new mobile home is adequately prepped. In most cases, it is the landlord's responsibility, current occupant, or real estate agent to take care of the mobile homes before you settle in.
The following are some steps you should take in winterization:
It would help if you serviced the furnace in your house.
Someone needs to loosen the tie downs in your home.
Windows and doors should be sealed properly. One of the main reasons your single-wide or double-wide unit loses heat is the gap found in the bottom between the door and flooring. Learn more about what is a double-wide manufactured home
It would help if you switched off the water supply to outdoor taps and faucets.
It would be best if you repair any gaps or holes in the siding, roof, or skirting.
It would help if you also packed some winter supplies.
Here are some of the things you should pack:
Batteries
Flashlights
Sleeping pillows and bags
Hats, scarves, and gloves
Extra clothing, particularly jackets
Snow socks and boots
Blankets
First-aid kit
Shovels
Road salt
Bottled water and snacks
Emergency contact details
Windshield scrapers
Cell phone chargers
There are many shops selling these winter supplies at an affordable price. Checkout the shopping in Fenton, MI for all of these basic items.
Pack Your Belongings
Here, it would be best if you started packing your possessions in advance.
During winter, it is not as easy as having everything in a box. It would be best if you prepared for the possibility of precipitation and freezing temperatures in your house.
It would help if you waterproof everything. To achieve this, you should try any of the tips below:
Use waterproof labels
Wrap your items in bubble wrap or plastic wrap
Use plastic bins rather than cardboard boxes
Place items in plastic bags
Store your electronics in waterproof containers
Use plastic sheets to cover your furniture
Ask your movers to use a closed truck for transporting your property to your new mobile home park
Apart from the above, it would be best to take extra care with breakable glass, dishware, and ceramics. These items might crack or break; thus selling them would be hard. It would be better to transport vulnerable items in your personal vehicle, if possible.
Sort Out Utilities
It would not be nice to land at your new mobile home and find that the electricity or water is shut off. About one month before moving, you should call your utility provider and have them transfer accounts to ensure that everything is set up in time.
It would be best if you confirmed that everything is running properly a few days before moving. You should go to the property and turn on the water and heat to make sure you don't get stuck in the cold when it comes to the day that you are moving to the mobile homes. If required, replace the bulbs and turn the lights on as well.
Conclusion
Although moving into your mobile home during winter might be challenging, things could be made much easier if you follow the guidelines that we have provided above.
For instance, installing a central heating system with a timer and a fireplace can go a long way in ensuring that you enjoy warm winters. The timer ensures that your mobile home is warm only when you need it to be, thus reducing your electricity bills and making them more energy-efficient manufactured homes.
You can also pack your belongings in advance and start earlier preparations for moving into your new house.
Finally, be sure to only land yourself in a mobile home that complies with the HUD Code for manufactured homes.
We hope that your move into a new mobile home is successful and seamless.