If you're planning to move to the town of Fenton in Michigan, there are a lot of housing options open at present. These might vary in terms of choice, facilities, price ranges, rent ranges, and many other factors; however, not all of these options are equal. Some communities might be more suited to your lifestyle than others, so do your research before settling in one place.
What are the Housing Options like in Fenton, Michigan?
You can find a lot of apartment units, large houses, and mobile homes for sale in Fenton, MI. There are also several places where you can get reliable apartment related info or feedback on community life. All of these have their pros and cons, but the top manufactured home communities in Michigan here warrant special attention.
When you go for a mobile or manufactured home community in Fenton, there are a lot of benefits that come with this decision. Of course, the exact experience depends on the home community you choose. For this particular town, many people narrow it down to either Fenton Oaks or the Tyrone Woods Manufactured Home Community.
Fenton Oaks
Mobile homes may vary from one community to another, but there are many other factors to keep in mind when choosing a place to live. Let's now have a look at Tyrone Woods Manufactured Home Community and Fenton Oaks today.
What is it like Living in Fenton Oaks?
Fenton Oaks mobile home community is at 28 Chinkapin Rill, Fenton, MI 48430. It's among the top such communities in Fenton, MI, however there are a few others that compete directly with its offerings. Here are some of its best attractions now:
1. It Offers Decent Amenities
There are some great amenities available for the residents of Fenton Oaks. You get access to recreational courts, a swimming pool, a billiards room, and storage for your boat or RV. There's also a clubhouse, along with many other offerings within Fenton Oaks' community.
2. A Friendly Community
The community in this particular zip code of Fenton, MI 48430 is also a refreshingly friendly one. The residents can be close to each other or prefer to keep to themselves. The lifestyle in Fenton Oaks is a peaceful one, therefore one can choose what level of interaction they want with their neighbors. There are people here of all ages and demographics, which presents an interesting experience while socializing.
Moreover, the Fenton Oaks community is no stranger to a bit of fun at times. There are several events and family friendly gatherings where you can get to know residents from other mobile homes. These are also a good opportunity for children and adults to make new friends, swap stories, and generally have a healthy social life in Fenton Oaks.
3. Decent Housing Options
Fenton Oaks provides both single-wide and double-wide mobile homes for their potential residents. There are also several similar nearby apartments in the same region of Fenton, MI 48430.
Just some of the best features in Fenton Oaks include customized layouts for manufactured or mobile homes, along with decks, modern bathrooms, updated kitchens, and much more. Many units also enjoy a friendly mobile home community pet policy, so it shouldn't be an issue to bring along the furry and feathered members of your family.
There are several mobile homes for sale in Fenton Oaks today. Your final choice will depend on the budget available to you, as well as your requirements for a home. Most of the residences in Fenton Oaks are three bedrooms with two baths, with the square footage being above 1,400. The monthly payment rates can range from $750 to $1,125.
Most of the manufactured homes in Fenton Oaks are within an affordable range, but there are also several apartments, houses, and other options available in the area of Fenton, MI 48430. No matter what you choose in Fenton Oaks, be sure to read up on these manufactured home maintenance tips that all owners must know.
4. A Dedicated Management Team
Fenton, MI 48430 also has an enthusiastic and dedicated team in their Fenton Oaks management. This team provides professional maintenance for mobile homes and streamlines the running of the entire community. They welcome most pets along with new residents who want to be a part of Fenton Oaks.
We have now discussed Fenton Oaks in quite some detail. It does seem like a viable place to live for families, single individuals, and retirees. Let's now check out Tyrone Woods Manufactured Home Community and see what they have to offer.
What is it like Living in Tyrone Woods Manufactured Home Community?
Tyrone Woods Manufactured Home Community usually occupies the first place in many listings about the best communities for mobile homes. This community is at 8378 Hogan Rd, Fenton, MI 48430, which is the same zip code as Fenton Oaks.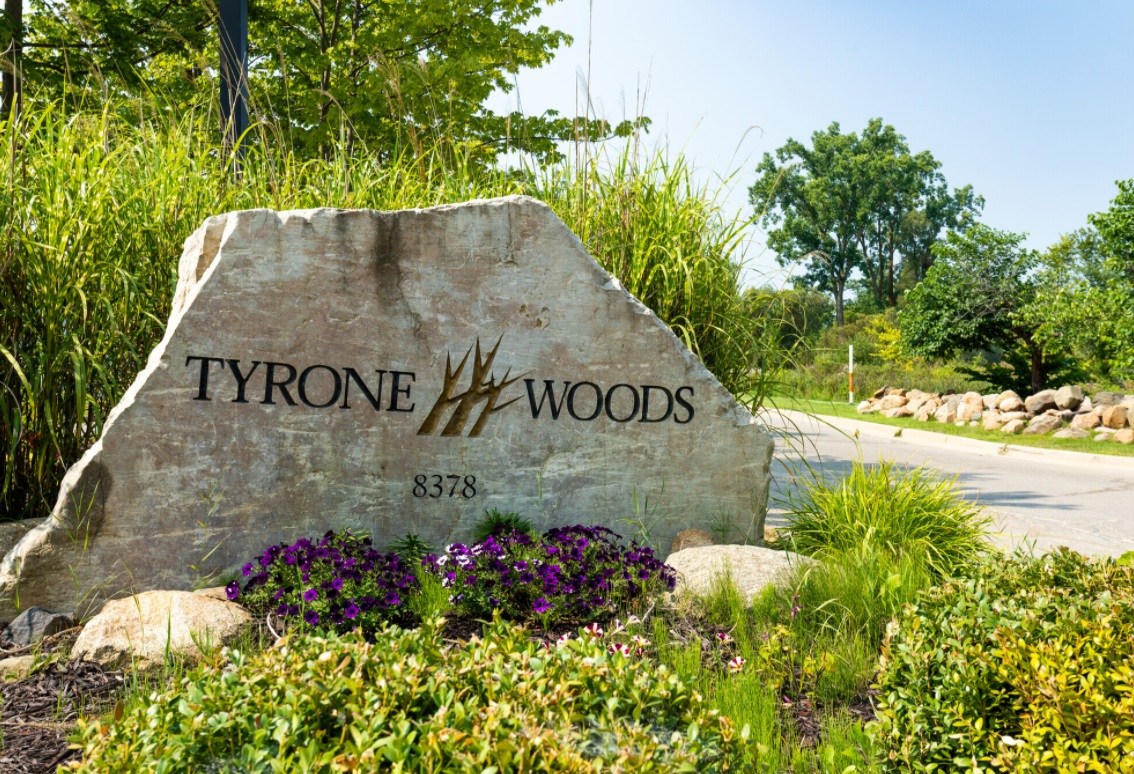 The community here is a beautiful and peaceful one, with the following perks to consider:
1. Beautiful Homes with Great Amenities
Tyrone Woods Manufactured Home Community has some very beautiful manufactured homes both for sale and for rent. They're also equipped with all the best amenities and comforts that one may expect in such homes, and all of this comes with a gorgeous countryside surrounding.
The amenities here include on-site management, affordable prices, updated water filtration system, and resident appreciation events. Plus, you're very near a lot of the top Fenton, MI schools within the Linden Community Schools District. Check out some more benefits of living in a mobile home in Fenton, Michigan here.
2. Choice of Housing Options
The Tyrone Woods Manufactured Home Community has more varied options than Fenton Oaks. There are some great double-wide homes within this community, with a bit more choice than you get in Fenton Oaks.
These mobile homes offset three to four bedrooms, a couple of bathrooms, and at least 1,500 square feet of space each. You can also customize mobile homes with several styles, designs, layout, etc. If you want to place your own manufactured or mobile home on a site here, that should be no problem as well.
3. High-End Features in Mobile Homes
Just a few of the features you can expect in these mobile homes include:
Spa-like bathrooms
Customized oak kitchens
Large living rooms
Stone fireplaces
A few other features you can expect are air conditioning, heating systems, ceiling fans, cable-ready units, high-speed internet access, washer/dryer hookups, a trash compactor, sheds, handrails, wheelchair accessibility, kitchen appliances, and more. The exact offerings will likely vary according to what kind of home you choose and what its rent or price range is.
4. A Convenient Location
The area of Fenton, MI 48430 is a great location for most people. While it's located in a peaceful region itself, the mobile homes of this community are very near the Seven Lakes State Park. This means that families can easily go to this park for picnics, outdoor playtime, and generally having fun with their kids. Residents can also utilize Seven Lakes State Park for their exercise routines and socializing. Another one of the best public parks in Farnon, MI is the Rose Oaks Park, which is also fairly near Tyrone Woods Manufactured Home Community.
There are also several options for shopping in Fenton, MI. You can go shopping at VG's Grocery, Wal-Mart, and the Silver Pointe Shopping Center. For dining, there's a local Applebee's, Lucky's Steak House, and many other options. For outdoor summer and winter activities in Fenton, MI, you have fishing, swimming, boating, skiing, golf, snowmobiling, and a lot more.
The Takeaway
Before you hire a professional leasing team, do check out the various options available in Tyrone Woods Manufactured Home Community. Fenton Oaks may be a nice alternative, but you should always go for the best first!
If you're still on the fence about the housing options available here, check out the pros and cons of manufactured home living.