Manufactured homes are an excellent choice for individuals who want to save money while still having the space they desire (dream home). Not only will you be able to buy a good home at a reasonable price, but you will also have the option to personalize it.
Generally, manufactured homes' high-quality construction and customizable features make them a great choice. With that said, there are various possibilities in both urban and rural settings that can meet your family's needs.
Whether you're a first-time buyer or are downsizing to a mobile home from a site-built home, mobile homes for sale provide a range of options that can meet your needs. As a result, since new mobile homes for sale can be costly to purchase, learn how to find used mobile homes for sale as a viable alternative.
Where to Buy Used Manufactured Homes?
Finding the ideal used mobile home might be difficult. So, where should you begin your search for used mobile homes for sale?
Before you move further, think about things like location, size, housing codes and local ordinances, the number of people you wish to accommodate comfortably, the property's age (newer is better), and whether or not there will be enough storage space.
There are many places you can buy your next manufactured home, including directly from manufactured home dealers, local realtors, or through online classified listings.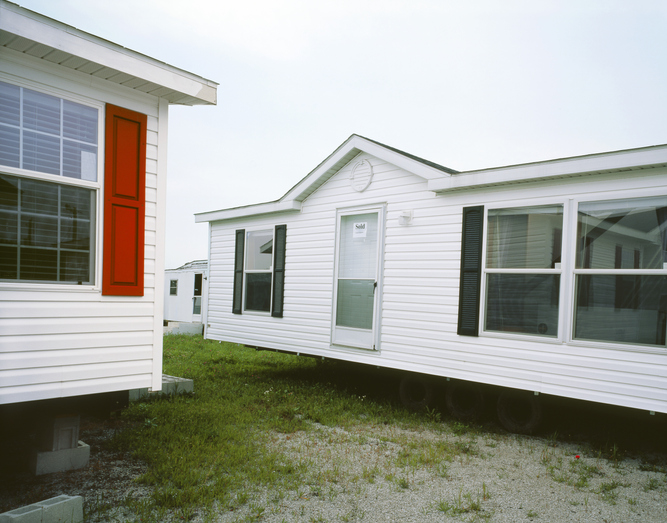 Let's discuss where and how you can buy a used mobile home (double-wides).
Dealers and Websites
Rather than spending hours driving around and looking at each of the dealers in your area, you can find the perfect used mobile home through dealers that offer online listings. These sites allow you to search by location, size, and/or model so you can save time and money on your search.
Dealers have the opportunity to buy, sell, and trade used mobile homes for sale as they please. They also offer many benefits, such as manufactured home financing options, warranties, and more. Furthermore, if you have any worries, a dealer will be able to answer any questions you may have regarding their inventory, as well as make recommendations on the finest models based on your unique situation.
Search online for used mobile home listings in your area, and we are confident you will find a reputable dealer to purchase a used mobile home.
Mobile Home Parks and Owners
Mobile home parks are a good hunting ground for used mobile homes. You can buy mobile homes from owners looking to sell their property for whatever reason. Furthermore, some mobile homeowners lose their homes to parks. As a result, the park advertises used mobile homes throughout the neighborhood, as well as advertisements in local newspapers (Michigan manufactured homes), so you can buy a park owned mobile home.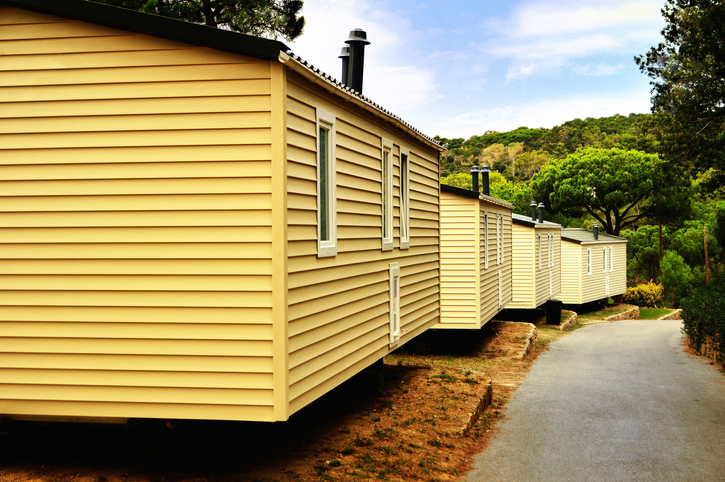 A mobile home park is ideal for those looking for a more communal lifestyle. Visiting local Michigan manufactured homes in mobile home parks can help you locate your new residence. Checkout our guide on how to buy a mobile home already in a community.
If you're looking for a used mobile home, you can also talk to your friends and relatives. They may be able to provide referrals, as well as pointers, on where to look for one.
Foreclosed Mobile Homes
Making mortgage payments is an unavoidable part of life when you own a home. However, there are times when homeowners find themselves unable to make their payments and end up eventually losing their mobile homes.
To recoup their losses, lenders frequently offer repossessed mobile homes on their websites in the hopes of finding a suitable home buyer. Due to this, lenders' websites could be an excellent place to search for a used mobile home. These lenders offer less expensive deals than the rates you might get through dealerships. Purchasing from a lender's website also opens up the possibility of financing.
Mistakes to Avoid When Buying Used Mobile Homes
Whether you're a first-time buyer or a seasoned pro, buying a used mobile home necessitates careful thinking. You don't want to buy a property that appears to be in decent condition only to discover later that it has several flaws, right?
So, if you're wondering "should I buy a used manufactured home," here are some blunders to avoid:
Research About Financing Mobile Homes
If you're looking how to finance a manufactured home, but can't find one that has the right mortgage rate, then it's best to do some research. If you don't want to pay more than you should, it pays off to compare rates from different lenders and find the one that suits your needs.
Before committing to anything, examine your loan agreement to ensure there are no stipulations in it that could hurt you in the future. If necessary, use a lawyer, but make sure the arrangement is strong.
Magnifying Minor Problems
Used mobile homes for sale are prone to deterioration. For instance, you may discover that a sink is broken or that other utilities aren't in working order. With that said, do not dismiss a used prefab home for sale because of a little flaw. Some problems can be resolved.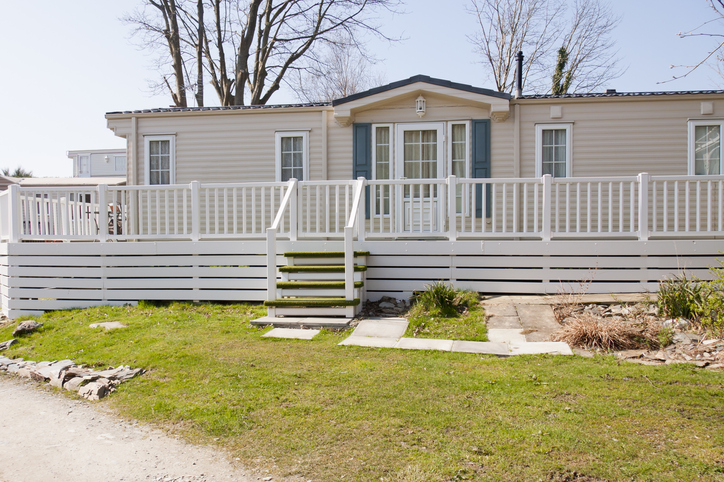 You could miss out on fantastic mobile homes for sale because of a broken utility that might easily be repaired. Do your research on manufactured home maintenance tips and you could possibly find yourself a great deal on a home that needs just a little TLC.
Ignoring Inspection
Whether you buy a new home or a used one, you should have it inspected by an expert to make sure the home is in good condition to live in. Inspections help figure out if any repairs need to be made before permanently moving into a home. For example, a home's structure problems can be dangerous if they aren't detected and addressed quickly enough.
Factors to Consider Before Buying Used Manufactured Home for Sale
Purchasing a used manufactured home for sale can be a daunting task, but it's not impossible. You just need to take precautionary measures to make sure you don't end up with a home in disrepair.
With that said, it is still important to weigh the pros and cons of this purchase before making a final decision. Before buying, some factors, such as price, condition, and location, need to be considered.
A good plan will help you get the most out of your money, so here are some things to consider when purchasing a used manufactured home for sale:
Age of the Home
If you're looking to buy a manufactured home, it's critical to look at the home's age. Financing alternatives for mobile homes built prior to 1976 are extremely limited. Furthermore, manufactured homes constructed after 1976 follow the HUD Code, in terms of construction, whereas those constructed prior to 1976 do not. Not to mention, the life expectancy of a manufactured home can be more easily determined based on its age.
Before purchasing, inquire about the home's details and establish the age. You might be able to save money by performing this simple check.
Single-Wide or Double-Wide?
You want to go into the market knowing everything there is to know about the home you want. Determine if a single-wide or double-wide home is best for you. If you live alone, a single-wide home with a master bedroom may be sufficient, but if you have a family, a double-wide will probably be more practical.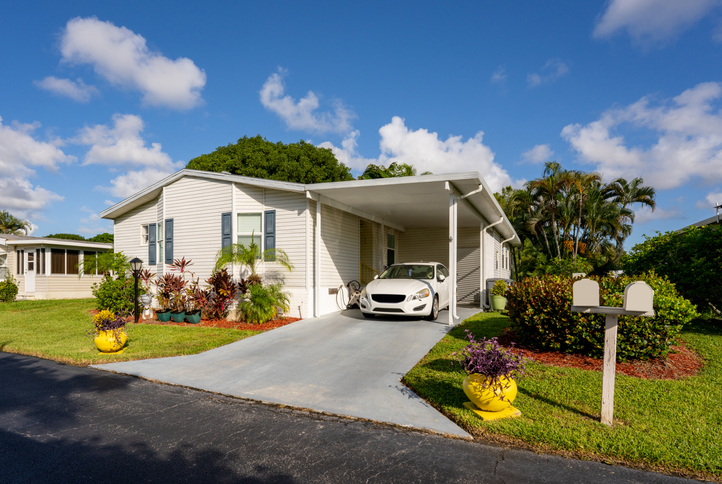 Where to Place the Home: Private Land or in a Park?
You should have a plan in place for where you want to live, whether it's in a mobile home park or on your own private land. Each option has advantages and disadvantages, so examine them carefully before deciding. In addition, consider the logistics expense of relocating the home if you want to reside on private land. Do your research to find out how much it costs to move a mobile home.
Manufactured home parks offer a variety of amenities that you won't find on private property, such as swimming pools, gyms, and playgrounds. Furthermore, communal manufactured home living benefits many family setups more than self-isolation on private land.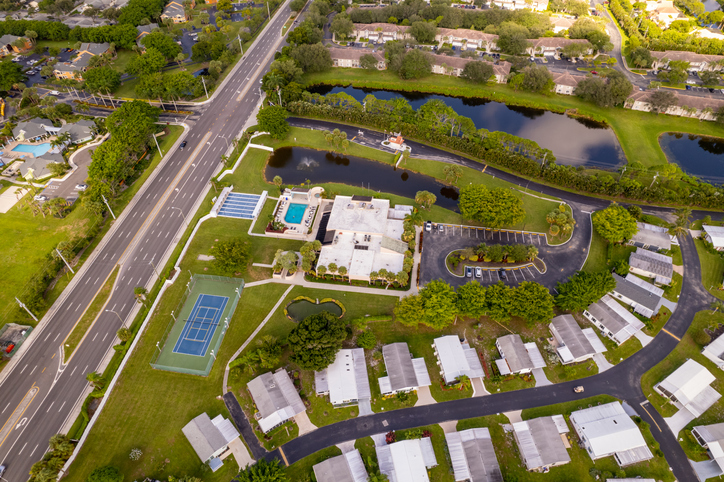 Also, if you're thinking about joining a mobile home park, think about the potential HOA fees you'll have to pay. These fees are used to keep common areas, like the gym, playground, and swimming pool, in good working order.
Plan Your Budget
Many people make the mistake of not budgeting for their investments. This leaves them with two options:
Take on more debt
Cut back on spending
Either way, they are most likely not going to be happy with the outcome.
Budgeting is an important aspect of the investing process, and the more information you have about the used manufactured home for sale you are considering, the better equipped you will be to budget for it.
Compare Prices
Many people think they have to buy the first home they find. However, it is important to compare prices at different dealers before purchasing. It is possible to save thousands of dollars on a mobile home by simply researching beforehand.
With that in mind, take the time to visit two or three manufactured home dealers before deciding.
Regulations
It is vital to research what your local zoning authority or neighborhood can offer. They can provide information on zoning, parking requirements, occupancy restrictions, mobile home wind zone ratings, and more.
Some cities, for example, prohibit single-wide homes from being set within the city limits.
Financing
Financing options for used mobile homes for sale are limited. This is why it's best to take the time and research your financing options before you buy. One of the best ways to finance a mobile home is through chattel financing.
As a result, determine whether you are eligible for financing.
Why Buy a Used Mobile Home for Sale?
A new home is costly, so the upfront cost may be higher than anticipated. With that said, a used home for sale is a fantastic option for purchasing a new home. The good news is that you can live in a used home for a while before upgrading to a new home when you're ready.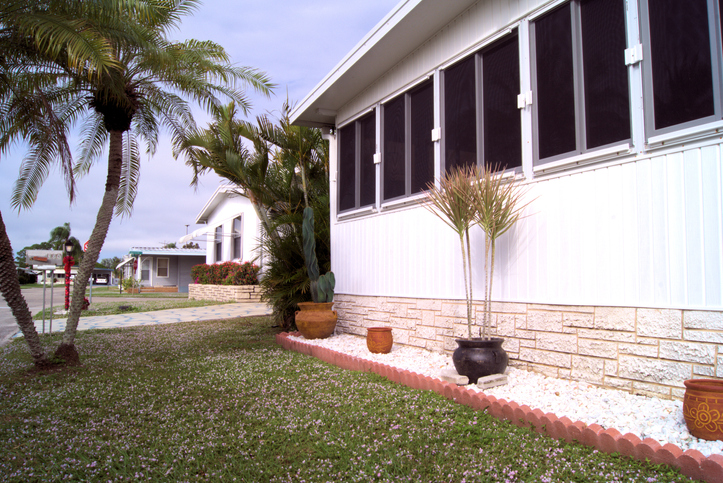 Final Thought
If you're looking for a low-cost and eco-friendly way to buy mobile homes for sale, buying a used manufactured home for sale might just be the thing for you. Manufactured homes are often built to last and can be found at an affordable price, making them an ideal option for many.
Buying used manufactured homes for sale, on the other hand, is a terrific way to save money, however finding one can be difficult if you don't know where to look. That's why, in order to figure things out, you'll need advice and tips like the ones provided above.
Finally, if you decide to upgrade to a new manufactured home in the future, buying a used mobile home may provide you with another option for trade-ins. Rather than spending a large sum of money on a new manufactured home, you can trade and add additional funds to obtain a new manufactured home.
Checkout our inventory by visiting Tyrone Woods Manufactured Home Community for great new and used mobile homes for sale in Fenton, MI.