When you are looking for a place to live as a first–time buyer, you will find lots of possibilities. A common decision to consider is choosing between buying a mobile home or a typical site–built house based on your preferences and financial circumstances.
Choosing between a house and a mobile home might be difficult if you don't understand the differences between the two. However, understanding the advantages and disadvantages of each option might assist you in making a more informed decision.
Houses or Mobile Homes for Sale
So, should you buy a mobile home or a traditional house in Fenton, MI?
Houses and manufactured homes each have their pros and cons. A mobile home, for example, offers more flexibility than a house, but a house might last longer. Learn how long manufactured homes last here.
Buying a mobile home is a very attractive option. For one, it can be easier on your budget to buy a prefabricated mobile home compared to a traditional stick-built one. They are built off-site and transported to their final destination in the same piece, which makes them cheaper to construct than building a traditional new house. Find out more on how double-wide mobile homes are built here.
The construction time for a mobile home is shorter, and the price point is typically lower, making it perfect for those looking to buy a smaller home or temporary housing.
Pros and Cons of Mobile Home for Sale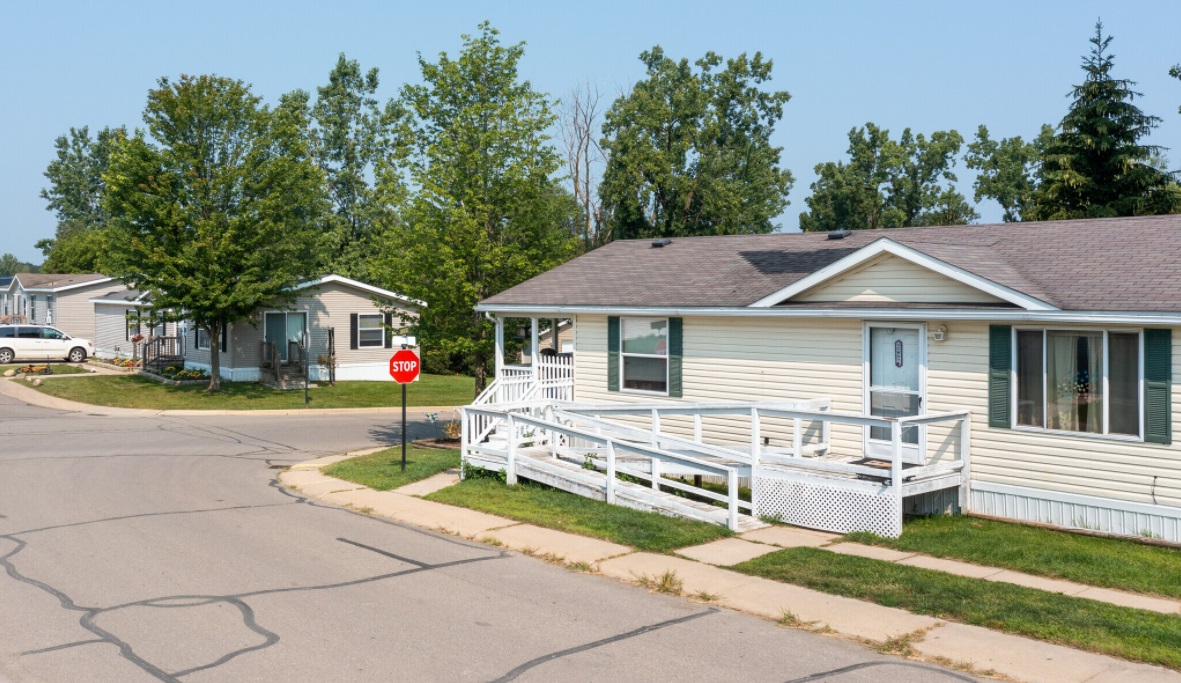 Let's look at what makes buying a mobile home both good and bad over buying a standard home in Fenton, MI.
Pros
Inexpensive Compared to Houses for Sale
A mobile home is less expensive than a site-built home; in fact, it is up to 30% cheaper. This is because they are manufactured in a factory and then transported to the site by truck.
On the other hand, site-built homes must be built on the location, making them more expensive due to the labor and time involved. Manufactured homes are faster to build mainly because of the environment they are built in, being indoors. This makes them a more cost-effective option for those looking for new construction.
For example, according to the Manufactured Housing Institute, the cost per square foot of a traditional house is $144. That is almost three times that of a manufactured home, which is $55.
Quick Construction and Assembly
Mobile homes for sale in Fenton, MI often take up to two months to be manufactured, compared to potentially several years for building site-built homes. These homes arrive at the site ready-made with all the amenities that one might need. Learn more about how long it takes to build a mobile home here.
Furthermore, the installation of a manufactured home is quite quick once it has been completed and delivered to the desired location.
Lower Taxes
Mobile homes for sale in Fenton, MI are built on metal frames and can be relocated to new locations, which classifies them as personal property. This allows for more opportunities to avoid high property taxes and other costs associated with homeownership.
Since manufactured homes in Fenton, MI are considered personal property in Fenton, MI, they are not taxable as real estate assets. As a result, you can enjoy the advantages of living in a manufactured home in Fenton, MI without worrying about high taxes like traditional homeowners.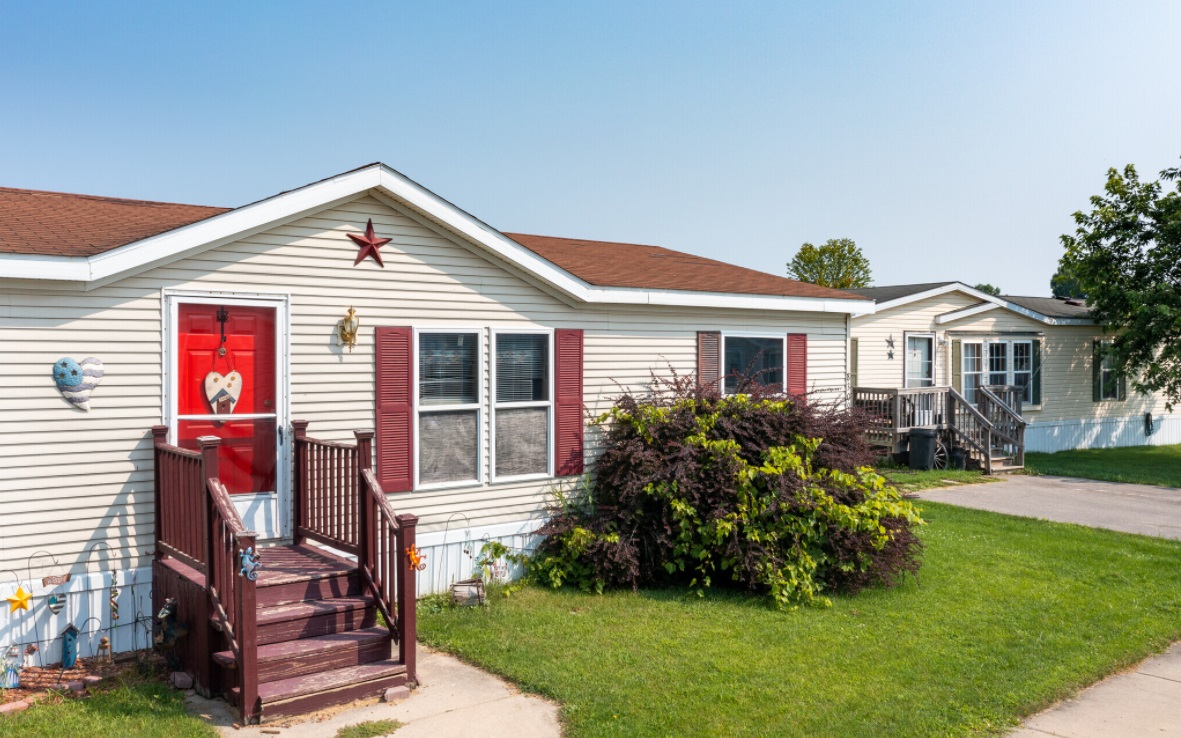 Mobility
If you live in a manufactured home in Fenton, MI, you can move your housing unit to a different spot if you so choose. When it comes to site-built homes, once the structure is finished, it is there for good, and relocation is not an option. So, how much does it cost to move a manufactured home? Find out more here.
A manufactured home in Fenton, MI gives you the freedom to live wherever you like, as long as the zoning and other Fenton, MI rules allow for it. On the other hand, in order to relocate while owning a traditional residence will require you to go through the difficulty of finding a buyer before considering a new location. This could heavily delay your relocation since you can't predict when you will find the appropriate buyer at the right price.
Cons
Depreciation
The fact that manufactured homes do not retain their value like site-built homes is a significant drawback. This means that if you buy a mobile home in Fenton, MI, you may not be able to recoup your initial investment. Learn more about if buying a manufactured home is a good investment here.
This is not to argue, however, that a mobile home won't provide a decent return on investment. Your mobile home's worth could be maintained for a long time in Fenton, MI if you do regular maintenance and repair according to industry standards. Learn ways how to increase the value of a manufactured home here.
Harder to Resell
Since mobile homes for sale have a shorter lifespan than permanent residences, reselling them in Fenton, MI can prove to be more difficult. A normal mobile home for sale, for example, could last up to 55 years, whereas a site-built home could last up to 100 years.
Financing
Since mobile homes for sale in Fenton, MI are not considered real estate assets, they do not qualify for conventional mortgages. This implies that finding manufactured home financing for a mobile home for sale could be difficult. In addition, most mobile home loans have higher interest rates compared to traditional mortgages.
Tyrone Woods Manufactured Home Community
Tyron Woods is a manufactured home community in Fenton, Michigan that gives the residents of Fenton, MI the opportunity to own their dream home. It is strategically located approximately 30 minutes from Flint and Ann Arbor, with easy access to public transportation in Fenton, MI.
Tyrone Woods Manufactured Home Community offers mobile homes for sale as well as mobile homes for rent in Fenton, MI. So, no matter if you are looking to buy or rent in Fenton, MI, Tyrone Woods has got you covered!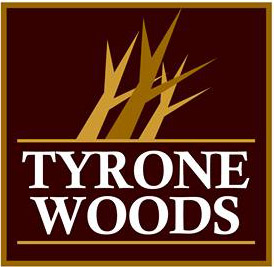 This manufactured home community is also pet-friendly, which is a benefit that not many communities provide in Fenton, MI. If you want a property tour, contact this manufactured home community for more information, or simply take a mobile home virtual tour here.
Other Mobile Homes for Sale Communities in and around Fenton, MI
Cider Mill Crossings
Cider Mill Crossings is a mobile home park located at 9900 Prince Blvd, Fenton, MI 48430. Cider Mill Crossings is an all-age community, which means that everyone, young or old, is welcome.
This mobile home community in Fenton, MI has a lot to offer to its residents, including playgrounds, off-street parking, and sidewalks, among others.
Cider Mill Crossings in Fenton, MI has several different floor plans to choose from, and all of their homes are double-wide, with vinyl siding and pitched roofs. Learn more about Cider Mill Crossings here.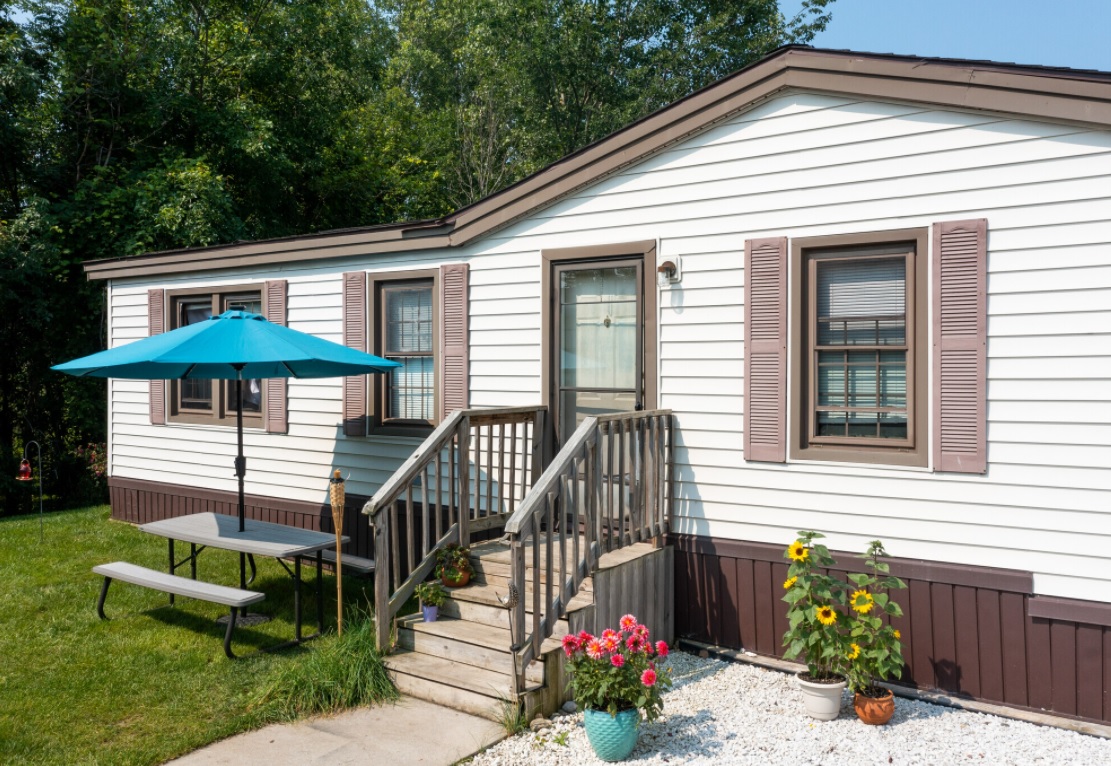 Grand Blanc Crossing
Grand Blanc Crossing is another mobile home park located at 8225 Embury Rd, Grand Blanc, MI 48439. Grand Blanc's community is committed to making a great mobile home living experience for their residents. Whether it is renting or buying a mobile home, they can help you settle in this amazing mobile home community in Grand Blanc, MI.
The best thing about Grand Blanc Crossing is that it is pet-friendly, allowing up to two pets per household. Just be sure to review their mobile home community pet policy.
Community features of Grand Blanc Crossing include:
Clubhouse
Sidewalks
Swimming Pool
Recreational Facilities
Off-Street Parking
Playground
For more information, contact the Grand Blanc Crossing offices.
Pros and Cons of Houses for Sale
Houses have a number of benefits, as well as downsides. Let's review them:
Pros
Last Longer
Houses are more durable than mobile homes, as they could last for up to 100 years if properly maintained. However, the lifespan of different areas of a house vary in life span. For example, kitchens and bathrooms could last from 10 to 15 years.
Build Equity
Purchasing a home allows you to accumulate equity. The difference between what you owe on your mortgage and what you could get for your home if you sold it today is known as equity.
Freedom of Design
The design freedom of a mobile home for sale in Fenton, MI may be limited compared to that of a house. Unlike residences, where your design can go as far as your imagination, you are often confined to a few styles and structural limitations in mobile homes.
Cons
Costly Construction
You may still be asking yourself: "should I build a house or buy a manufactured home?" Well, your bank account may be drained if you decide to build a house. For example, as mentioned before, the cost of building a house per square foot is $144. So, if you want to build a 1,500 square foot house, you will need at least $216,000 to get started.
Longer Construction Time
This is also another drawback to choosing houses over mobile homes for sale. According to the 2019 U.S. Census Bureau report, it takes about seven months to build a house from start to finish. Mobile homes for sale could save you more than half of that time.
Lengthy Search and Buying Process
Another disadvantage of dealing with houses is the home purchase process. It could take you months or even a year to find the right house due to the wide variety of sizes and styles there are today. Also, getting approved for a traditional mortgage nowadays can take anywhere from 45 to 90 days, if not longer. Whereas for mobile home financing, you can be approved in as fast as two weeks.
Final Thought
To be blunt, buying a mobile home for sale in Fenton, MI is a better option than buying a standard home. The advantages of a mobile home for sale outweigh those of a standard home, as you can see above.
Think about the lower cost of acquiring a mobile home, the lower maintenance costs, the lower taxes, and the quick construction times. This just proves that mobile homes for sale can provide a great housing experience, similar to site-built homes, at a fraction of the cost.
We wish you the best of luck in finding the best housing for you and your family.