Finding a place to settle down is challenging in itself, but the issue of getting a home to live in is a whole other story.
Once you have found the perfect town that offers good education, job opportunities, and a nice atmosphere, the next priority is getting an affordable home. At the same time, you have to ensure that this new home provides all the on-site amenities, facilities, and other perks needed for a decent lifestyle. There's also no replacement for the positive feeling that a closely knit community makes.
All of the factors above might be difficult to find, but it does seem like Fenton, Michigan meets the requirements for many folks in the U.S.
What is Fenton, Michigan?
The suburb of Fenton in Michigan is a popular area among young professionals and families. Many of the residents here even own the home they live in.
The population is 11,375; not low enough to feel boring and not high enough to feel crowded. Overall, one can expect a very nice lifestyle here, especially if they're of a conservative mindset and prefer a proper suburban feel.
Why Should We Choose a Place like Fenton?
There are a lot of reasons why Fenton residents enjoy their lives here.
For one, the place is perfectly nestled among many major, happening cities. If you're in the mood for a taste of the fast-paced life, it's fairly easy to get away from the idyllic suburban life for a while.
Not only that, but the somewhat close proximity of these cities also make sure that you have easy access to prime shopping locations, specialty grocery stores, and a lot of exciting experiences.
Fenton is around 14 miles from Flint, 46 miles from Detroit, and 38 miles from Ann Arbor. The very slogan of Fenton reads "Be Closer," which is quite fitting.
There are two Great Lakes (Lake Erie and Lake Huron) about an hour away, but Fenton itself is very close to a whopping 58 lakes. Lake Fenton and Silver Lake are just two examples; the takeaway here is that the surroundings are beautiful and idyllic.
Overall, this location is excellent for outings, regular exercise, picnic, water sports, and so much more.
Can You Afford a Place to Live in Fenton?
With housing prices on the rise, don't be surprised if a traditional brick home in Fenton, MI 48430, or other zip codes, is way past your budget! The same could be true for renting an apartment.
Fortunately, there are several ways to finance a manufactured home in this suburb. There are also many options out there for people who want to settle down in a manufactured home, especially when they're eyeing Michigan's fastest growing county.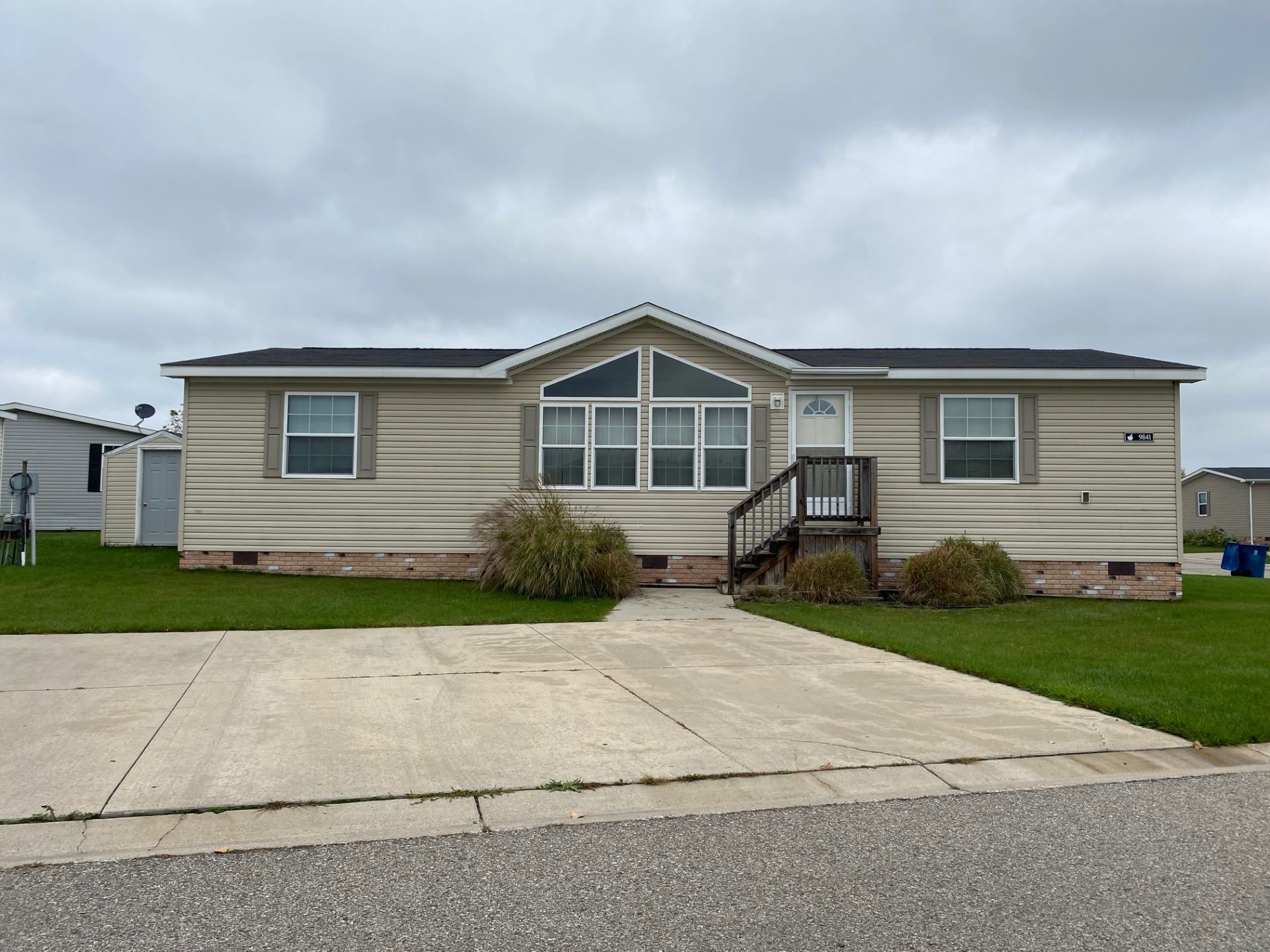 When we look at the manufactured housing communities in Fenton, Michigan, two names will usually come up among the rest. These are Cider Mill Crossings and the Tyrone Woods Manufactured Community.
Both Cider Mill Crossings and Tyrone Woods seem to claim similar offerings, amenities, and other attractions. Since one has to make a decision between the two, let's have a look at what each option really offers in exchange for the price or rent of a manufactured home:
Cider Mill Crossings vs. Tyrone Woods Manufactured Community: Which One is Better?
It could be that your quest for affordable manufactured homes ends right here; both Cider Mill Crossings and Tyrone Woods Manufactured Community claim that their offerings are within reasonable ranges. What's more, they provide several kinds of units in order to cater to different individuals, families, and other groups.
Cider Mill Crossings
The natural beauty of Michigan, and Fenton in particular, is enough to draw many people towards Cider Mill Crossings. If you want to enjoy the local surroundings, with several lakes and parks, for an extended period of time, Cider Mill Crossings does provide an option for home ownership.
Cider Mill Crossings is located right on the outskirts of Fenton, within the charming Tyrone Township. There are ups and downs to living in this area, which we will be discussing below:
Pros of Living in Cider Mill Crossings
The advantages of living in the Cider Mill Crossings community may not be apparent right away.
For the most part, potential homeowners only have the claims of the management itself to go by. These opinions might be somewhat biased, but we'll try to check out the most athletic perks for Cider Mill Crossings:
1. Relatively Affordable Housing
Manufactured housing is relatively more affordable than conventional options in any case; this is just one of their many benefits.
When we look at the prices for the Cider Mill Crossings community, they seem to be slightly less than other options in the area.
As of now, the average monthly rent at Cider Mill Crossings is $979 to $1,429 for a three bed, two bath unit measuring around 1,344 square feet.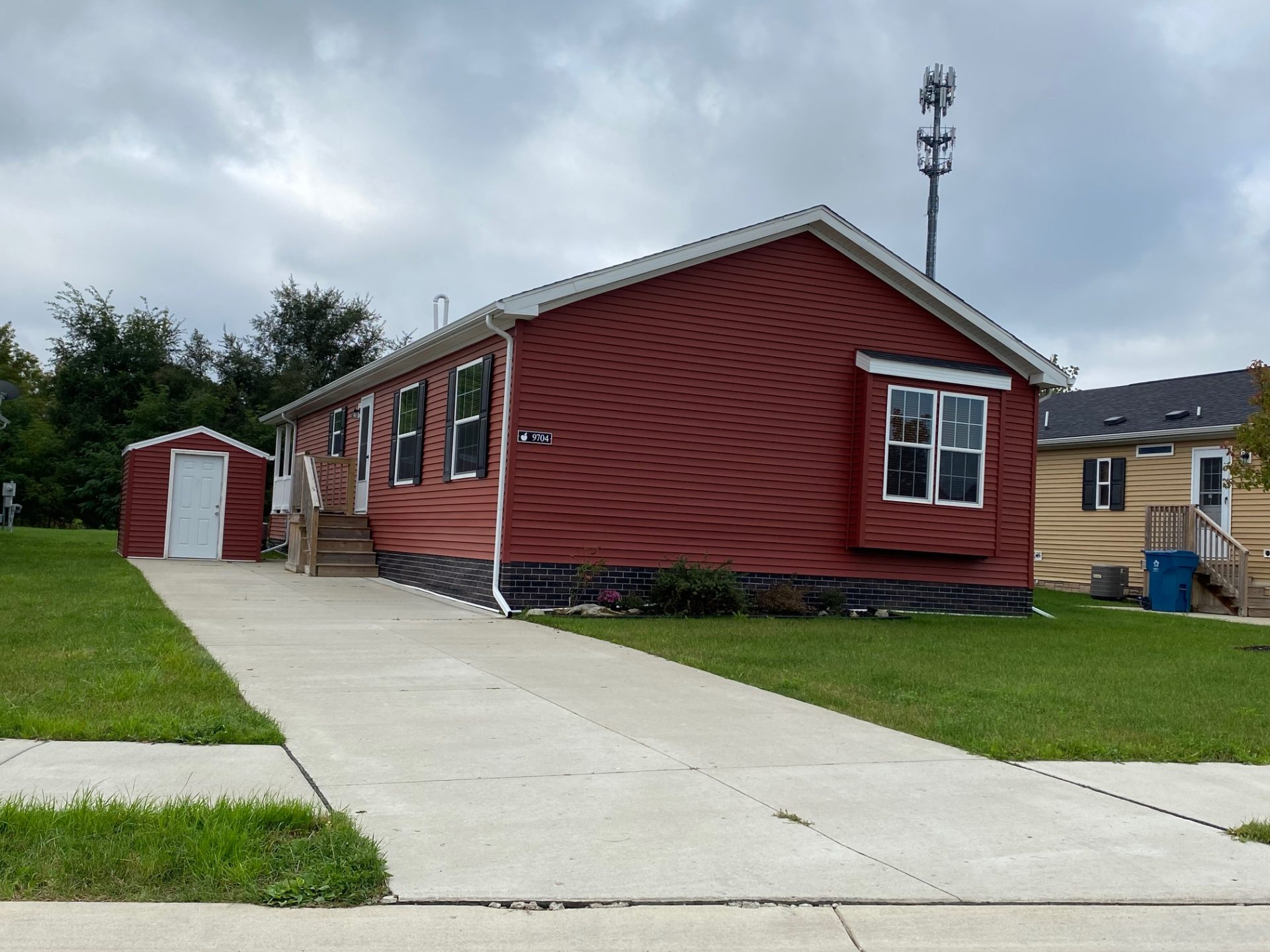 For four beds and two baths, and a total square feet area of 1,568+, the rent range is $1,099 to $1,449.
For a 1,904+ square foot unit with five bedrooms and two baths, the estimated rent is about $1,499.
This may not be less than Tyrone Woods Manufactured Home Community, but the difference is still there.
2. Convenient Location
There's no denying that the Cider Mill Crossings community has a decent location for most residents.
Cider Mill Crossings is just off US-23 in the rapidly developing Livingston County. The place itself is strategically located halfway between the major cities of Flint and Ann Arbor. Detroit and Lansing areas are also under half an hour away.
If you're commuting for work in any of these cities or just want an exciting change, the Cider Mill Crossings community will be quite convenient.
3. Several On-Site Amenities
The residents in Cider Mill Crossings can enjoy several amenities that are exclusively for them. Examples include a clubhouse, a fitness center, and a well-stocked community library.
Some sources state that the fitness center at Cider Mill Crossings has new equipment, while the clubhouse makes a prime hub for social gatherings in the community. The library has a large book collection along with several useful facilities, such as printers, media, internet services, and so on.
With the internet connection, many people can easily access their office or shared network in Cider Mill Crossings if there are no misconfigured or infected devices.
4. A Cozy Feel
Fenton is a suburb after all, and any part of it will probably give residents that quintessential small town feeling.
This is not to say that the community is a very quiet or staid one, though. If you look around, there are several cultural institutions, dining establishments, and shopping centers just a few minutes away.
You may also be able to find a place to repair misconfigured or infected devices. If you want to visit a huge mall, or something similar, some major cities aren't too far off from Cider Mill Crossings. If you'd rather stay home, there's probably an office or shared network to tap into.
Cons of Living in Cider Mill Crossings
Unfortunately, there are some very glaring downsides of choosing the Cider Mill Crossings community for your manufactured home.
If you've already made the purchase at Cider Mill Crossings, you might want to check out how to sell a manufactured home in Michigan just in case.
Take a look at the most common disadvantages of the Cider Mill Crossings community now:
1. More Focus on Buyers than Renters
If we look at the online feedback from people living in this community (or those who have lived here), the outlook doesn't seem too bright for renters.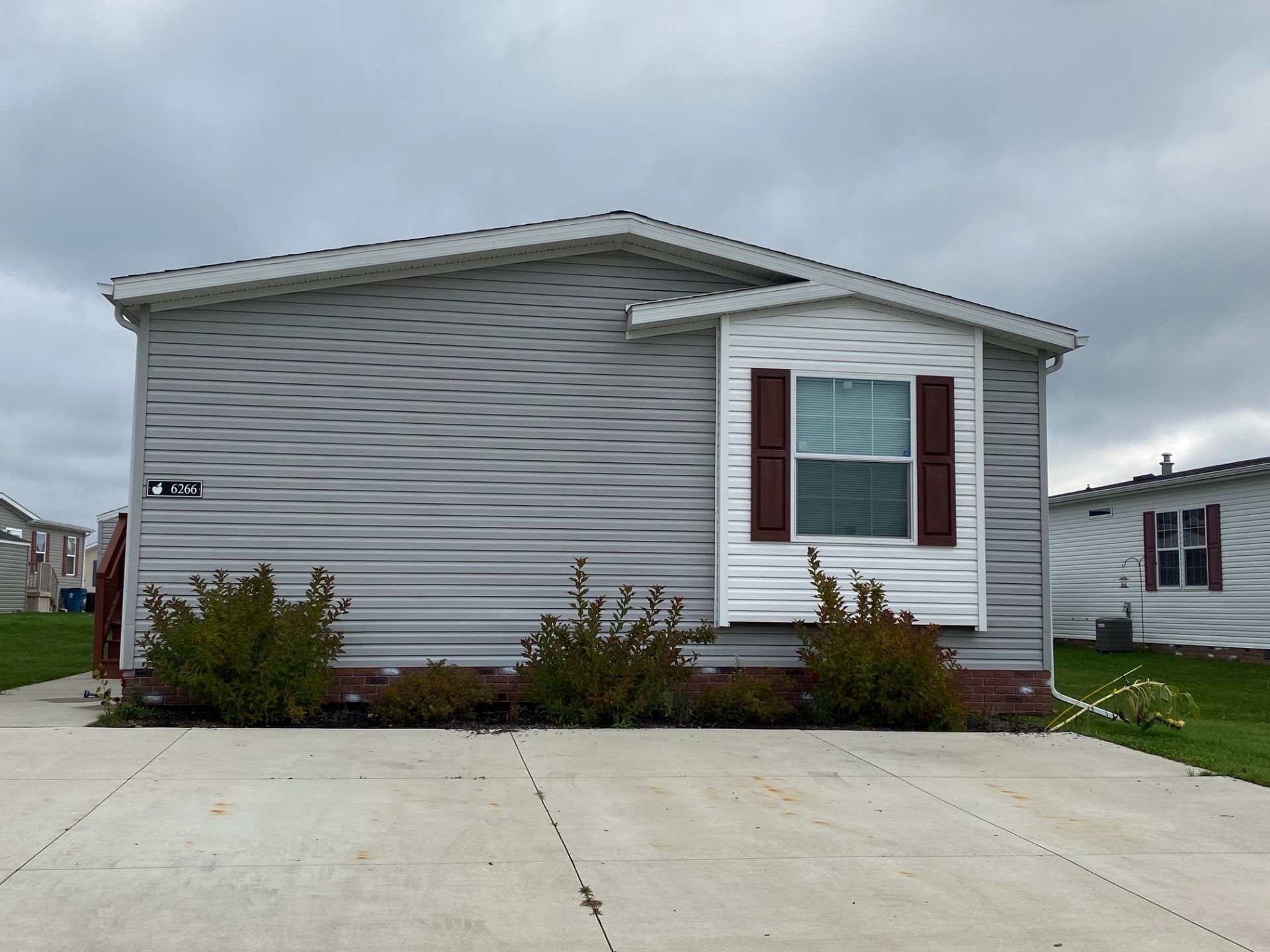 According to the reviews, the management behind Cider Mill Crossings is more likely to favor those interested in buying manufactured houses.
Renters, on the other hand, feel like they are being harassed and even forced to move out so that buyers can come in. Naturally, this is not the attitude one wants when they look for a place to live.
2. Controlling Management
There are also some reports of the management and administration staff misbehaving with residents in Cider Mill Crossings. Some people felt that they were constantly being told what to do.
3. Possible Hidden Costs
While Cider Mill Crossings does provide a lot of amenities and the basic facilities, there have been complaints about the quality of services and hidden costs.
Just one example is the water bill; not only are there some issues with the water quality, but the water bill increases without reason every month. The bill also includes a separate charge for sewage.
4. A Questionable Pet Policy
While it's commendable that this community allows pets, the restrictions regarding this policy would be very limiting.
For instance, you're only allowed to have one single pet per unit. The pet rent is fine, being $25 per month for now, however there is a pet deposit required in case of any damage. Plus, there are certain breed restrictions that may not allow some pet owners to have their furry family members in their new home.
5. Slowness in Resolving Maintenance Issues
While the swimming pool is a nice touch, the Cider Mill Crossings community does lag behind when it comes to maintenance.
Tenants have complained that their gutters haven't been repaired for months, and that cold air continuously comes in when it's cold. The same negligence will probably be there for misconfigured or infected devices.
When we look at all these negative factors, even the relatively low rent or prices don't seem like such a great bargain. Check out the web property on your office or shared network before making any decisions.
Tyrone Woods Manufactured Home Community
When you want affordable prices within the beautiful setting of Fenton, Michigan, the Tyrone Woods Manufactured Home Community seems to provide a lovely option.
Here, we can get manufactured homes on sale or on a lease. Let's have a look at the pros and cons of this choice now:
Pros of Living in Tyrone Woods Manufactured Home Community
1. Convenient Location
The location of this community is a strategic and convenient one. It's around half an hour from Ann Arbor and Flint, while Lansing and Detroit are around an hour away.
They're just around two miles off US-23 on the Center Road exit. Even from the community itself, you can get to Downtown Fenton in a matter of minutes.
2. Several Nearby Activities
Whether you have kids and need to entertain them or just want a change yourself, this community gives you several fun activities to achieve these goals.
There are opportunities to hunt, golf, and fish, along with several other commercial, cultural, and community activities available. While the setup is a quiet one, you do get to have recreational and shopping places that cater to all age groups.
You can also check the web property of the place to make a schedule.
3. Large Spaces
The prices are lower here than at Cider Mill Crossings, and the houses are quite a bit larger than other options.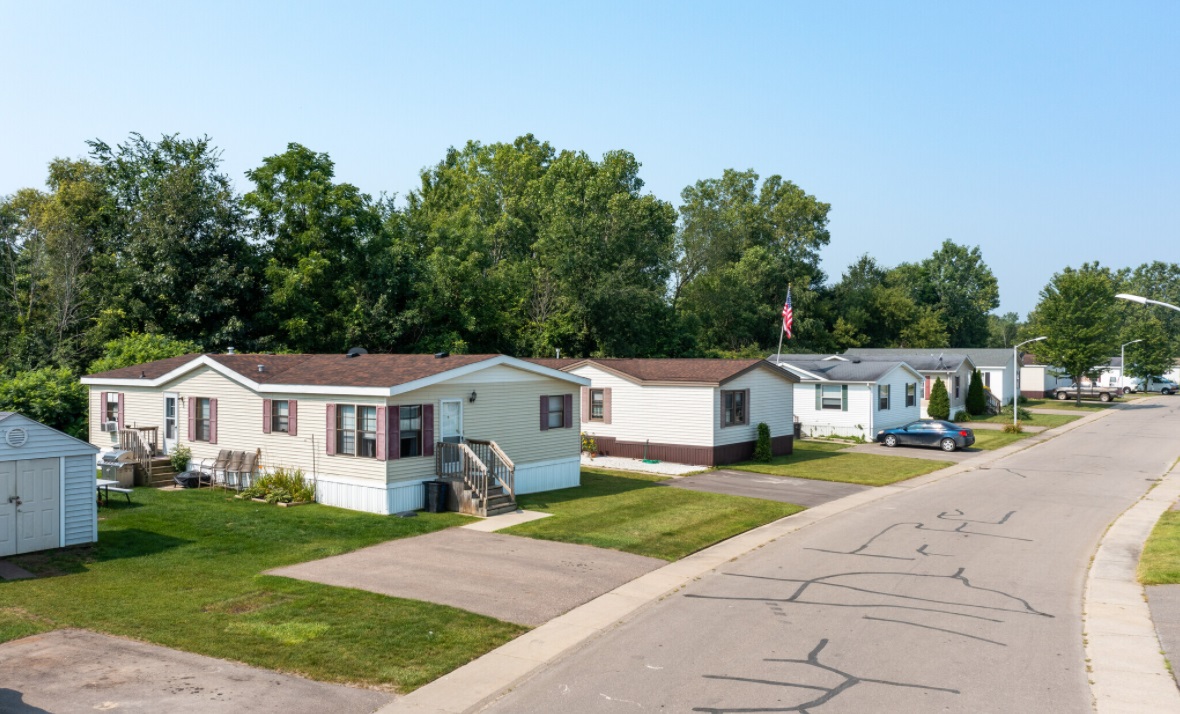 While the number of beds and baths might be around the same, a unit here gives you a lot more bang for your buck. Check out the community's web property online to ascertain the details.
At the same time, you can also get the answer to the question of whether a manufactured home is a good investment.
4. Several Amenities and Facilities
All the services and amenities here are updated and run as smoothly as possible, and there's always a property manager on-site. One can set up an office or shared network easily given that there are no misconfigured or infected devices.
5. Relatively Friendly Pet Policy
This community does allow dogs and cats. The pet limit is two per household, which isn't bad.
With that said, there are some breed restrictions in place. There's no pet interview required; all you have to do is put in the pet deposit and pay the $25 per month pet fee.
6. Better Pricing
Overall, the rent and sale prices for this community are lower than those of Cider Mill Crossings, and you're likely to get a larger space.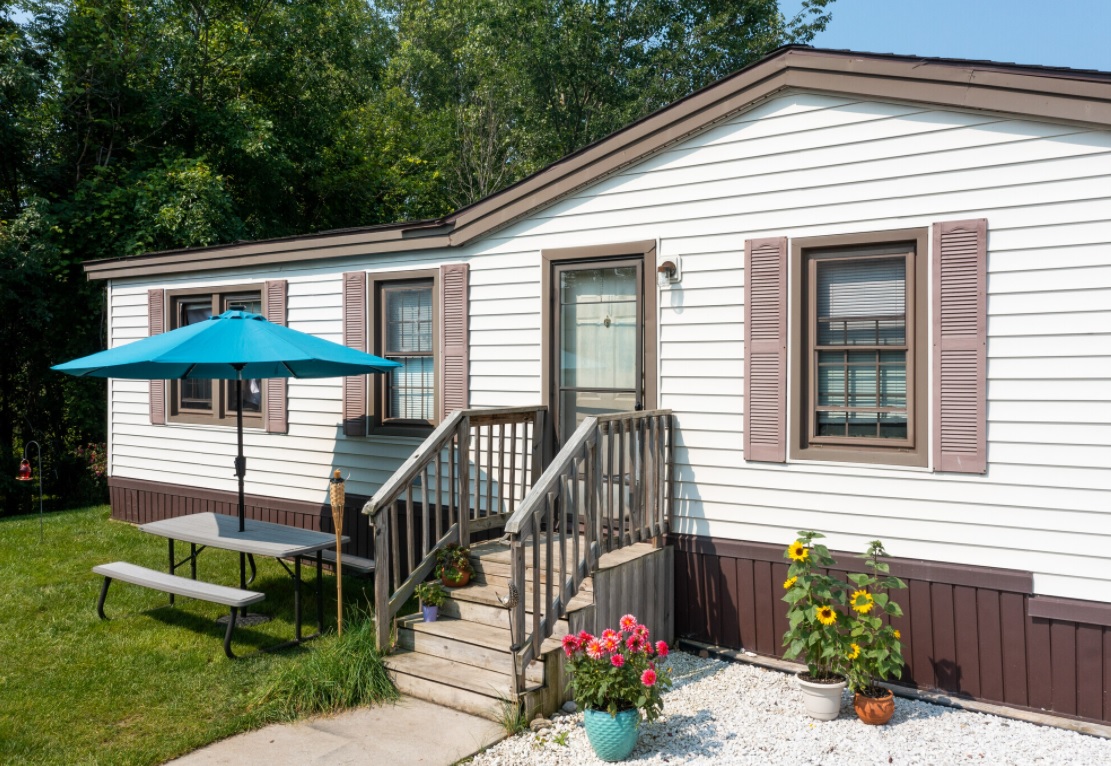 Again, you can view the web property for full confirmation. Call them up and make sure there are no misconfigured or infected devices.
Cons of Living in Tyrone Woods Manufactured Home Community
1. Relatively Long Commutes
If you have a job or are pursuing education in Lansing or Detroit, keep in mind that the commute will take around an hour each way. This could be tiring for some, but the commute itself is fortunately easy.
The Takeaway
While there are a lot of pros and cons to consider for manufactured home living, the type of community you choose has a major influence on the overall experience.
Whether you want to go for the Fenton, MI 48430 zip code or aim to settle in the thriving Livingston County, going for Tyrone Woods Manufactured Home Community over Cider Mill Crossings makes the most sense.
It has a lot of positive reviews online, more amenities, and a better location than Cider Mill Crossings, among many other factors. For more information on this amazing community and all it offers, make sure to check out its web property online.