Living in the Fenton suburb of Michigan is not a bad idea. There are many reasons why this place is so popular among growing families, retirees, and young professionals. Between the alternative housing options and thriving community, potential residents can expect to lead a great lifestyle here.
Are you in search of suburban surroundings, a somewhat conservative community, and convenient locations? If that is the case, the choice might boil down to either Lake Fenton Estates or Tyrone Woods Manufactured Home Community. There are many benefits of living in a manufactured home. So, considering these two options is a good idea.
Lake Fenton Estates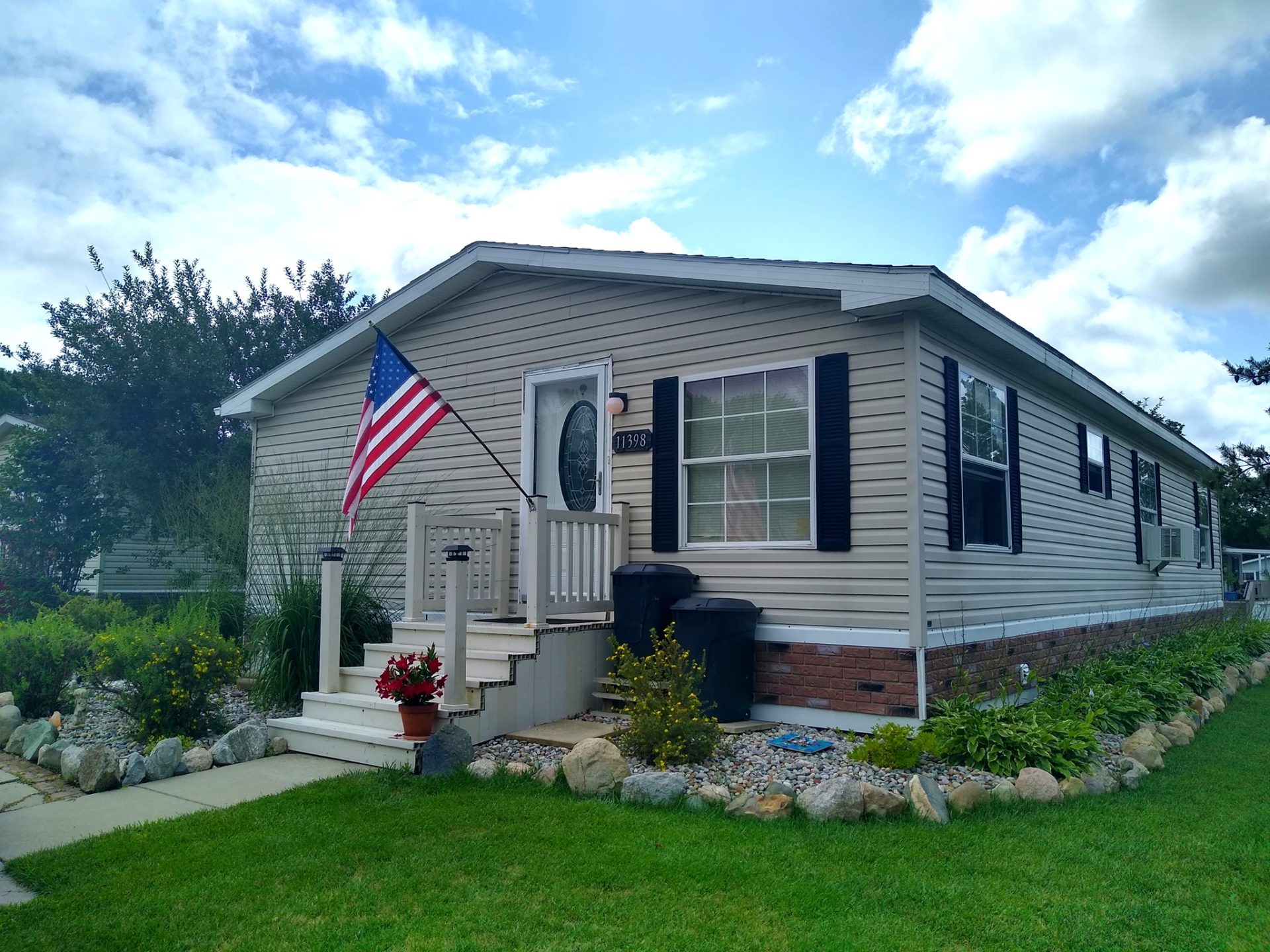 Housing prices are rising at rapid rates, but we do have alternative housing options to fall back upon. Traditional homes in and around Fenton, MI might be out of reach for many people. However, manufactured, mobile, and modular homes now offer an excellent quality of life without having to go into lifelong debt.
There are quite a few options available when it comes to mobile home parks or manufactured home communities. Of all these, you might get confused between a Lake Fenton Estates home or a place in the Tyrone Woods Manufactured Home Community. Want to clear up this confusion? Look no further; we have got a detailed discussion of both communities below:
About Lake Fenton Estates
Located at 11429 Harbor Cove, Fenton, MI 48430, Lake Fenton Estates provides affordable living spaces in various floor plan options. It is a mobile home community where you find mobile homes for rent in Fenton, MI, buy them.
Wondering why you should consider Lake Fenton Estates? Here are some perks of living here:
1. Beautiful Surroundings
At Lake Fenton Estates, waterfront views greet the community locals and anyone who comes to visit. There is a down to earth feel here, with everyone getting a warm welcome from the community as well as the professional on-site management.
2. Pets are Allowed
At present, there is a reasonable mobile home community pet policy here. A Lake Fenton Estates home can have a maximum of two pets. There is a 35-pound limit per pet, with a pet deposit and monthly fee as well.
The neighborhood of Lake Fenton is also a pet-friendly one. Lake Fenton residents report that many people come here to walk their dogs and get them some much-needed exercise.
3. A Convenient Location
When your new address is in Lake Fenton Estates, you have easy access to highways like I-75 and US-23. These make it easy for residents of Lake Fenton to get to Detroit and Ann Arbor, respectively. With this convenience, work commutes, day trips, and shopping in Fenton, MI are quite easy. Even some Fenton, MI schools are within walking distance.
3. A Caring School District
The Lake Fenton School District gives all their students a caring atmosphere and useful programs. This practice ensures that the children get all sorts of benefits while they are pursuing a good education.
4. A Friendly Neighborhood
For the most part, Lake Fenton Estates residents are known to be a friendly group. The citizens here show concern and kindness to one another.
Possible Downsides of Living in Lake Fenton Estates
There are always some flaws in a place. So, let's have a look at the downsides on living in Lake Fenton Estates:
1. A Lot of Maintenance for Some Units
According to reviews online, not every home in Lake Fenton Estates is perfect. If you are planning on buying a home, keep in mind that you will probably be responsible for all the manufactured home maintenance issues. Just a few of the reported problems included a bad furnace, the electricity shorting out, and leaking vents.
2. A Lot of Rules
While there are rules in every mobile home community, some residents of Lake Fenton Estates feel that the program here might be a bit too excessive. Residents have to work hard to keep up the appearance of their place, which might not be everyone's cup of tea.
3. A Car-Dependent Area
The feedback online also indicates that the residents of Lake Fenton Estates will probably need to own a car to get around. While it is possible to get by on a bike within a certain tedious area, most shopping centers and parks in Fenton, MI are only easy to access if you have a car or take a cab.
Overall, residing in Lake Fenton Estates might be easy on the pocket. You might even be able to lead a decent lifestyle. However, there will be some compromises. Before making any decisions, we should consider alternative options to Lake Fenton Estates, such as the Tyrone Woods Manufactured Home Community.
About Tyrone Woods Manufactured Home Community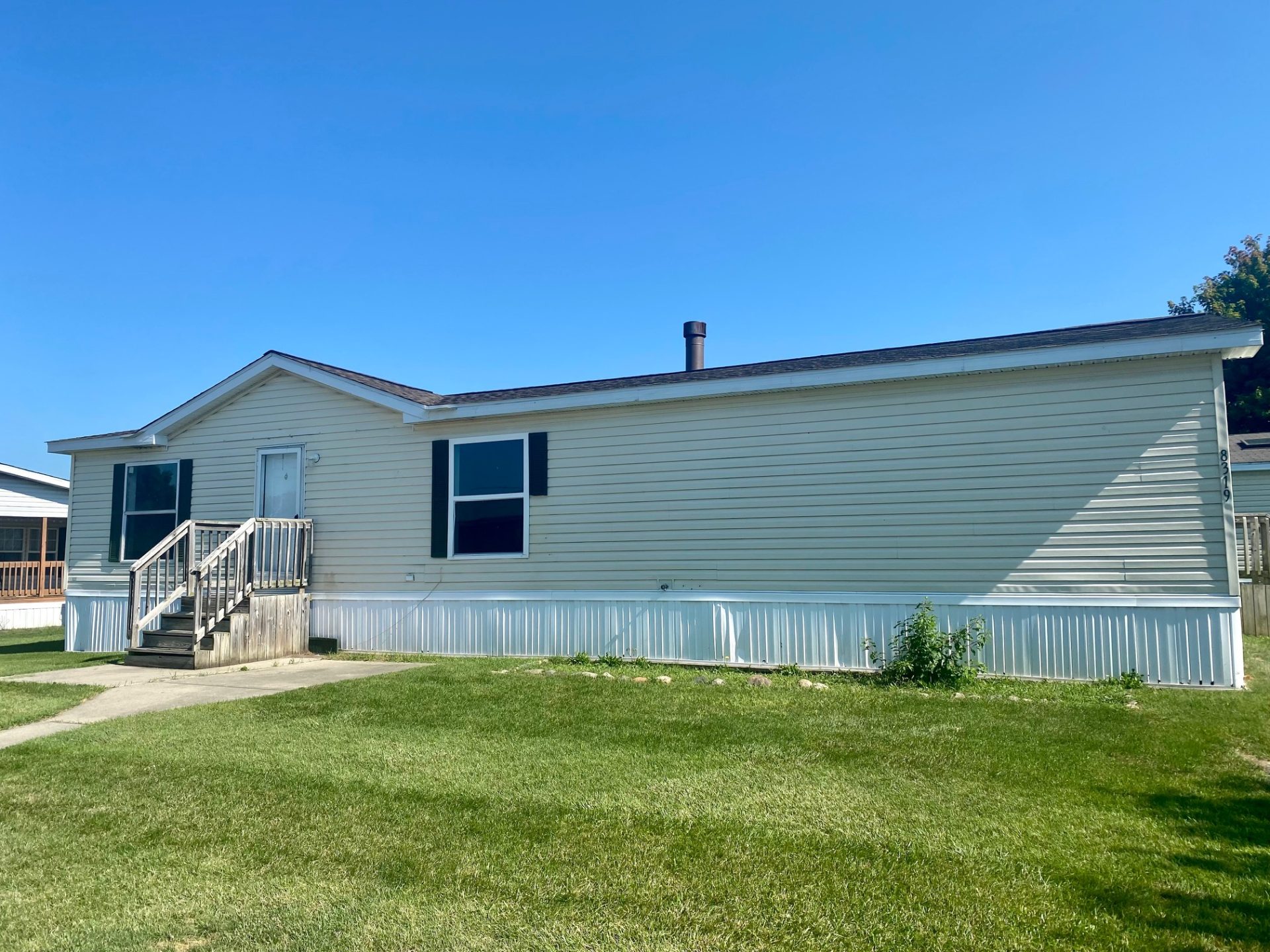 We will now come to Tyrone Woods Manufactured Home Community. This is also set in an attractive location and offers affordable manufactured homes for those who want to settle down.
Can Tyrone Woods have your dream home? Let's have a look at the main benefits of living here:
1. A Range of Options
In Tyrone Woods, you have a wide range of homes to choose from. They have some of the best new and used double-wide mobile homes for sale in Michigan.
2. A Central Location
Whether you are in a new manufactured home or a pre-owned one, Tyrone Woods offers the same convenient location to every resident. There are easy commutes to downtown Fenton, MI, commercial activities, community events, and cultural hubs. One will also find it easy to access shopping centers, recreation points, schools, and workplaces. In short, there will be something within convenient distance for every age range.
3. Updated Units with A Lot of Space
The mobile homes for sale in Fenton, MI at Tyrone Woods have renovated floor plans, modern amenities, and master suites. Just a few examples here include stone fireplaces, pitched roofs, and vinyl siding. These perks make sure that you get a spacious and comfortable space.
All of the homes they offer are double-wide options, and they go up to 2,200 square feet. All floor plans contain at least 3-bedrooms and at least 2-bathrooms. If we compare places like Cider Mills Crossing to Tyrone Woods, there won't be amenities like this in the former.
4. Pet-Friendly
The atmosphere at Tyrone Woods is especially friendly towards pets. For a reasonable deposit and a small monthly fee, pet owners can keep their furry friends and let them explore the vicinity without any worries.
5. Amazing Amenities
The amenities in Tyrone Woods' manufactured homes include:
Central heating
Air conditioning
Personal parking
New water filtration system
Services from the management team
6. Option to Customize
Tyrone Woods prides itself on making its residents feel happy and comfortable in their own space. This is why they allow residents who own their unit to customize the place as they see fit. If you have been wondering whether you can customize a manufactured home within a community, contact Tyrone Woods Manufactured Home Community and their management team today.
7. A Lot of Social Activities
Social connections are important when it comes to making a place your own. At Tyrone Woods, you have a vibrant, friendly community and a lot of attractive social activities to participate in.
8. Gorgeous Scenery
Michigan is one of the most beautiful states to live in, and the Tyrone Woods Manufactured Home Community allows you to enjoy this natural beauty to the fullest. Some units offer lagoon views, while others give you a sight of the lovely rolling hills in the area. When you venture outside, there are several clean and open spaces for playing, walking, and having picnics.
9. A Top-Notch School District
Families with school going children place a lot of importance on the nearby schools when they are planning to move. If you are one of those, Tyrone Woods is one of the best choices you can make. This place is part of the Linden Community Schools District, which has won many awards. The schools here are sure to shape your child's academic future in the best way possible.
Possible Downsides of Living in Tyrone Woods
There are no foreseeable or permanent downsides of Tyrone Woods that we can discuss at the moment. For some people who have to work in Lansing, the commute might be quite long. However, the main downside is that the units at Tyrone Woods may not be available for too long. Do not let others snap them all up; get a mobile home tour and reserve your unit as soon as possible!
The Takeaway
The community locals at Tyrone Woods Manufactured Home Community seem pretty satisfied and happy with their lot. There is no doubt that this option provides professional on-site management, a down to earth feel, and homes where lagoon views greet the occupants each day. While Lake Fenton Estates might be a nice compromise, Tyrone Woods seems to offer a much better deal overall. Do not forget that the schools in Tyrone ensure that all their students have the best and most well-rounded education possible.

All in all, we won't recommend waiting any longer. Once you read up on what to look for when buying a manufactured home, call up the Tyrone Woods management and book a tour today!