With its vibrant downtown areas, quaint suburbs, and gorgeous natural setting, Michigan is a fantastic place to live and work. Within Michigan, you will find an abundance of hiking trails, lakes, majestic forests, and other scenic landscapes. You will also find one-of-kind restaurants and shopping centers.
People that live here would not want to live anywhere else.
If you are looking for factory built, custom modular homes for sale in Michigan, you have many options to choose from. Michigan modular homes are good options because they are affordable, make less use of construction waste, and are a clear path to homeownership.
If you want to find the best Michigan modular homes, then we are here to tell you why Tyrone Woods Manufactured Home Community is the top contender among the best modular homes in Michigan.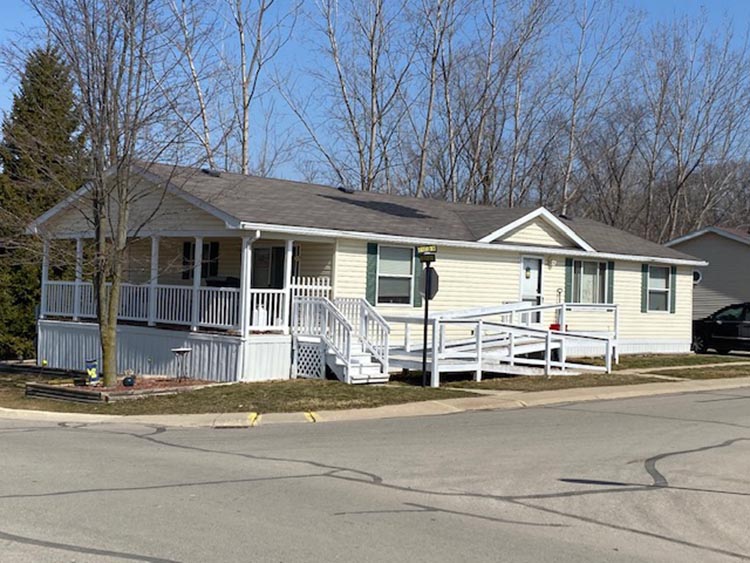 Modular Homes Michigan
Tyrone Township Is A Great Place to Live
First settled in 1834, Tyrone Township, Michigan, is one of the best places to live. Located in northeastern Livingston County, Michigan, Tyrone Township has a rural, natural feel that still offers a lot to see and do. With a population of approximately 10,300 residents, you will get to know your Michigan neighbors and enjoy a serene, peaceful setting at the same time.
If you enjoy the outdoors, then you are surrounded by all the wonders nature has to offer in Michigan.
There are plenty of hiking and bicycle trails, as well as nature and dog parks. If you enjoy golf, there are plenty of courses to choose from. Tyrone Township, Michigan, is also home to a major Indigenous trail known as the Shiawassee Trail, a place where you can be a part of history.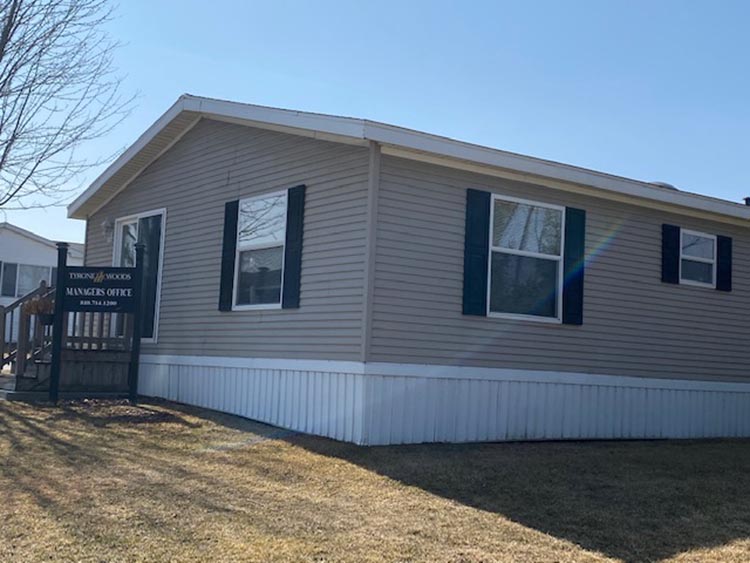 Tyrone Township, Michigan, is not only a safe place to live, but it also has many restaurants and eateries to choose from, whether you want classic southern dishes or want something a little more eclectic. There are also plenty of boutiques, consignments, and other shopping available. There are even balloon ride services and local wineries.
Living here is simply like living in a dream; it is truly a remarkable place.
You Will Have An Easy Commute
Tyrone Woods Manufactured Home Community is located on Hogan Road, in Fenton, Michigan.
While we pride ourselves on being in the middle of such a natural, peaceful setting, you can also drive to downtown Fenton, Michigan within minutes. Ann Arbor is also less than 30 minutes away, and you are less than 60 minutes away from Detroit and Lansing.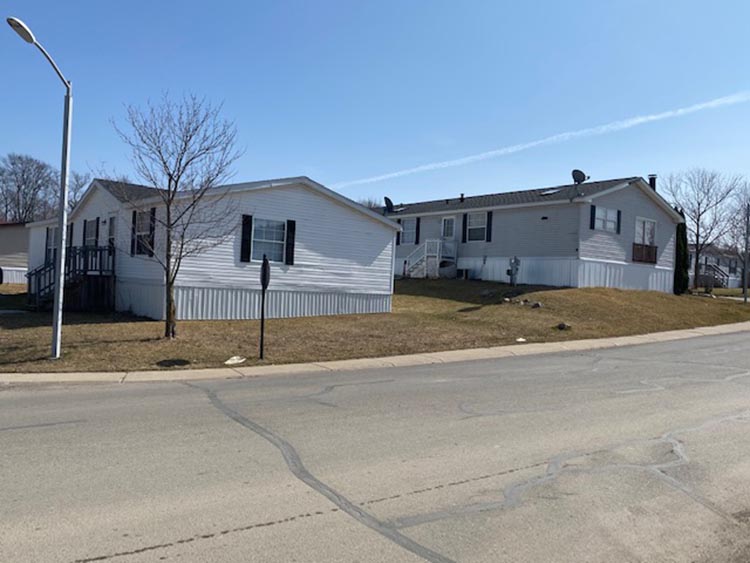 At our Michigan modular home community, you are surrounded by golf courses, majestic trees, and plenty of green spaces, but it does help to note that you will have an easy commute should you need to visit another major city. At Tyrone Woods Modular and Manufactured Home Community, in Michigan, you are less than 15 minutes from Prices Airport, less than 30 minutes from Bishop International Airport, and a short 45-minute drive from Oakland County International Airport.
Our Homes Are Very Affordable
We offer only the best double-wide custom modular homes floor plans for home buyers that Michigan has to offer, at an affordable price.
While most Michigan modular homes start at $50,000 and can skyrocket upwards of hundreds of thousands of dollars, Tyrone Woods' modular homes are in the price range of $30,000 to $50,000. This is an extremely stellar price for a modular home, considering you are getting prime Fenton, Michigan, real estate.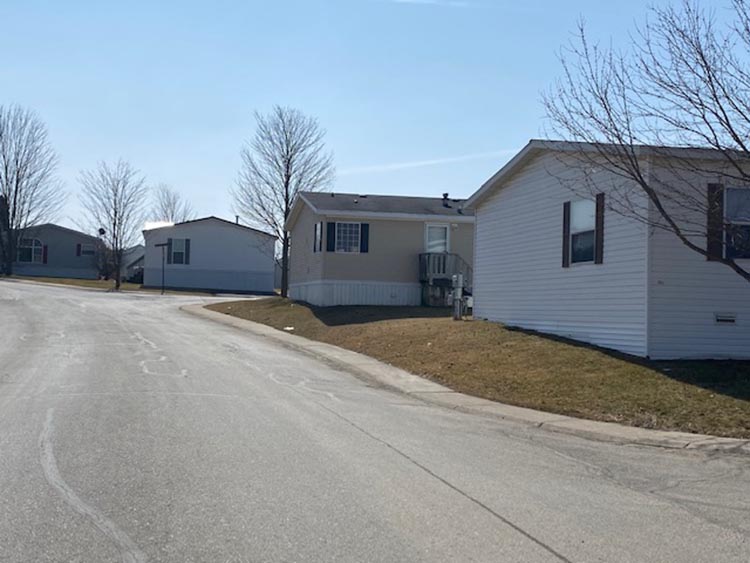 To own your dream modular home, we offer down payments as low as 10% for our modular homes, which means that you can purchase one of our Michigan modular homes for as low as $1,500. You cannot get better than that!
If you are not ready to own a Michigan modular home and would rather rent, we've got you covered. We offer the best luxury modular homes for rent in Michigan. With prices starting at $795/mo., these modular homes are both luxurious and affordable.
Worried about your credit score?
Do not worry because all credit types are considered for a modular home of ours. You can still own your dream home!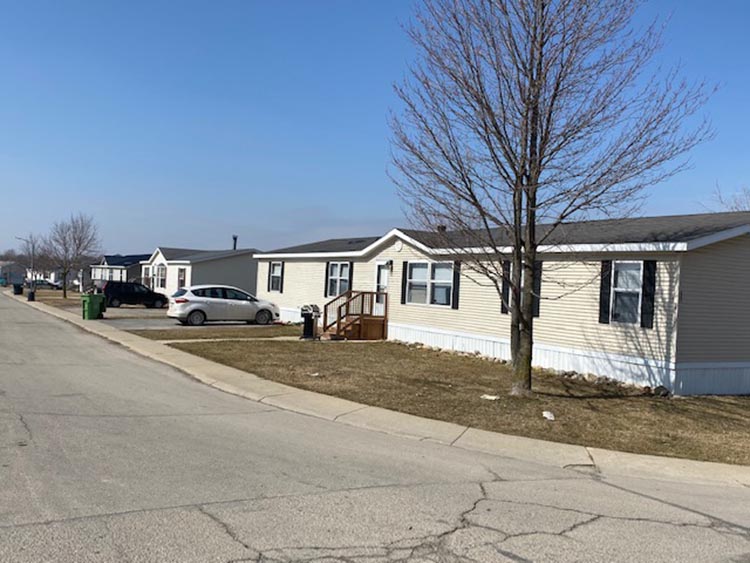 These Homes Have It All
Our modular homes have vinyl siding, making them weatherproof, and have pitched roofs to help with the elements and water draining. Being surrounded by such a natural and lush setting, we want to ensure that your modular home is protected from all kinds of inclement weather.
We also have a variety of modular homes, with several different floor plans to choose from.
These floor plans include options of modular homes over 1,500 sq ft., with at least 3 beds and 2 baths. Some floor plans also have living spaces of up to 2,200 sq. ft. Many of the floor plans in our modular homes also include hardwood flooring, oak kitchens, stone fireplaces, amongst other modern features. You will also be pleased to know that there is central air conditioning and heating included in all of our modular home floor plans.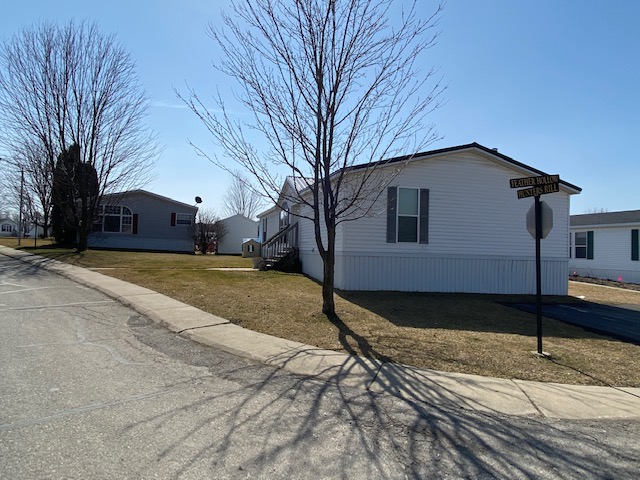 Tyrone Woods Manufactured Home Community is just that – a community.
Your new home will have it's own private yard, with still good proximity to the neighbors, so that you can plan a barbecue, show off your garden, and get to know those who surround you. We are also a pet-friendly modular home community, so feel free to bring your four-legged friends along your new home!
Did you know that these modular home floor plans also come with a brand-new water filtration system built in place for the entire modular home community? That is because we care about our modular home residents, and we also want to offer the best in eco-friendly design.
Talk about getting the best out of your dream home!
We Have An Excellent Staff
Tyrone Woods is family-owned and operated.
We treat you with the same respect and care that we would with our own family members. We have an excellent modular home staff who constantly goes the extra mile to make sure that all issues are addressed immediately. We are always accessible and effective communicators, so you can reach out when you need to.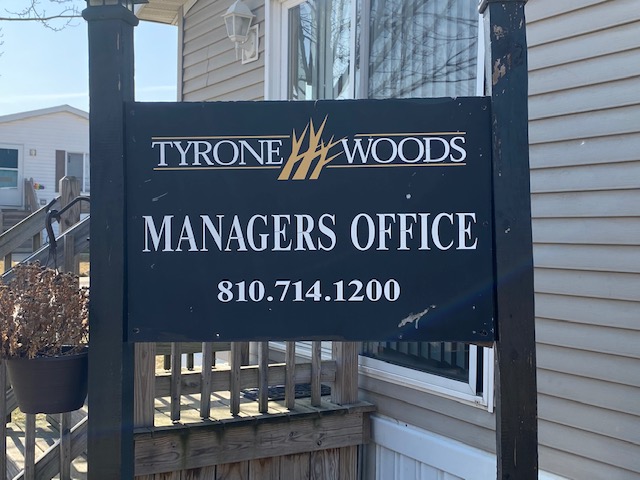 Our modular homes management team also cares about our surrounding community.
Not only do we participate in food drives, but we have even donated directly to the local school district. We also hold management sponsored social events for the modular home community.
We want you to feel like you are a part of something bigger here, so we bring our A+ Game when it comes to making you feel right at home.
Find The Home That Is Right for You
If you are looking for modular homes in Michigan, then Tyrone Woods Manufactured Homes Community is your best bet to make your new home. Not only are our modular homes affordable, but they are luxurious too. All of our modular homes are tailored to the highest standards and quality.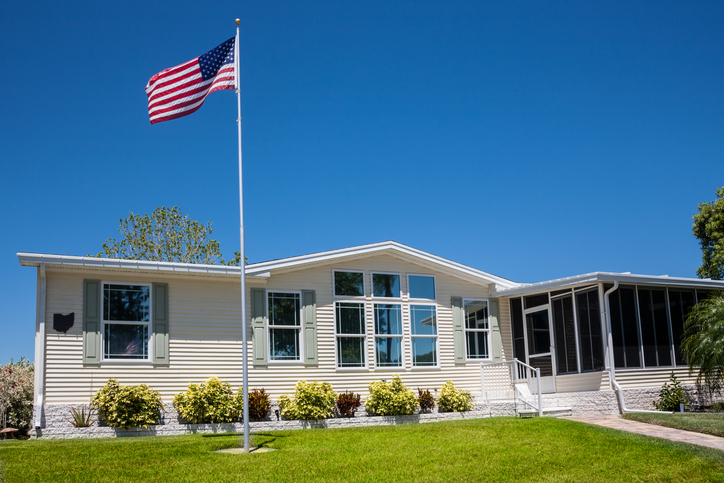 You will also come home to Tyrone Township, a wonderful place to live and work. Live in a completely natural, rustic setting, but still be close enough to restaurants, boutiques, and plenty of entertainment options. Whether you are looking for a bookstore, a jeweler, florist, or another specialist shop, it's all here. We are also only 30 minutes from Flint and Ann Arbor, and only a short 60-minute drive from Lansing and Detroit.