With the housing market prices rising to the skies, it is high time that we start looking at alternative housing options. These may include modular homes, mobile homes, or modern manufactured homes. Any one of these choices can be your next dream home or the perfect stepping stone; but before making a purchase decision, it is important to explore more about manufactured homes.
What are These Different Choices?
Before moving ahead, it is useful to know just what exactly we are discussing. Alternative housing might be a viable option, but you should know what you're getting into before signing any contracts. Many of the names of such housing alternatives are used interchangeably. The difference can be quite significant, though:
Mobile Homes
These are what were once called "trailer homes," the ones that ran on wheels during the 70s decade. However, the wheeled version has now evolved into RVs. Today, even the best mobile home dealers will use the term interchangeable with manufactured homes.
It may also be more accurate to say that a mobile home is like other factory-built houses, such as manufactured homes. The main difference is that a manufactured home is a structure that was made after 1976, when the new HUD Code for manufactured homes was set and enforced.
Manufactured Homes
Some investors might be confused about whether to go for a manufactured or modular home. Today, a manufactured home is a living space approved by HUD, with quality construction that takes place off-site (learn how manufactured homes are built here).
While the term, "manufactured home" is used interchangeably with "mobile home," the only thing mobile about it is that it is transported from the factory to the site. This site could be private property or in mobile home parks.
Modular Homes
A modular home dealer will offer you housing options that are also factory-made, but with some striking differences. While these homes do get to their final site from a factory, they are assembled on-site. Most modular homes are also subject to the same rules and regulations as a traditional stick-built home.
Park Homes
These are the direct descendants of homes on wheels or the trailers in the 1970s. Park model homes are like RVs that stand in certain communities. Some might be units that people hire for their seasonal vacations, while others are proper residences for families, singles, or couples.
While any of the above options could be viable options for investment, we are focusing here on manufactured homes. Purchasing single and double-wide mobile homes under this category is quite a popular investment. Options like new or pre-owned manufactured homes for sale are now a more affordable way than buying site-built homes.
Where to Buy Manufactured Homes?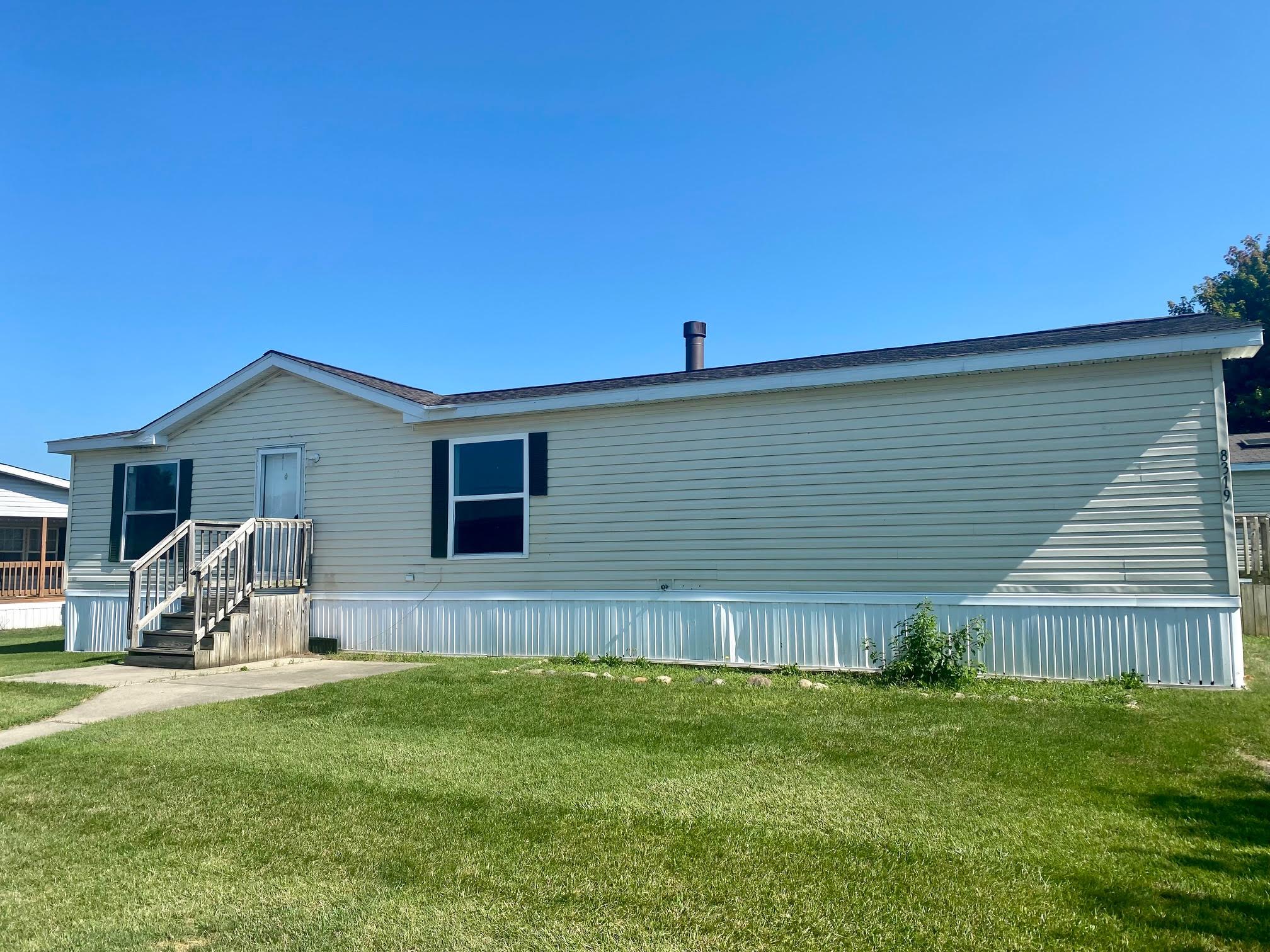 Whether you want to downsize after retirement or are looking for an affordable starter home, manufactured homes are great options to consider. They are usually available within a reasonable price range, relatively inexpensive to maintain, and can be customized according to your preferences.
So, just where do you get one even if you are looking for investment opportunities? Choosing the best option can be the real deal. Let's have a look at the various options available today.
1. Contacting a Wholesaler
Manufactured homes are prefabricated structures, made in factories under a specific construction business. If you are interested in buying manufactured homes at factory direct prices, you may directly contact a construction and real estate business. There are also manufactured home dealers available. They will offer several customization options, arrange delivery, and might even have installation services in their packages.
Some home dealers will also help you in the right direction. When it is time to sell, you can also ask them about the resale value. However, it is also wise to read up on our guide to selling a manufactured home in Michigan.
2. Contact a Retailer
There are several mobile home retailers who sell pre-manufactured mobile homes to interested buyers. They act as middlemen between the factory and the buyer, so their prices might be higher.
However, this option does give you a more convenient experience and a wide range to choose from. When you contact a wholesaler, you only have the option of buying from their specific brand. With a mobile home dealer, you may have several brands, construction designs, and plans to choose from.
3. Connecting with a Real Estate Agent
Technically speaking, manufactured homes do not fall in the real estate category. However, local real estate agents will probably have connections that can help you get a quality manufactured home.
You can also contact a real estate agent to find out how much are manufactured homes at the present moment. They will be able to compare the pricing information with that of more traditional options or other alternative housing options, such as tiny homes.
4. Browse Online
In this day and age, there is a lot you can do online before buying a manufactured home. When you are made sure of the best time to buy a manufactured home, one of the first steps should be to browse online marketplaces for such structures.
You can look at real estate listings online, browse online platforms, and research websites for manufactured home communities. At places like Tyrone Woods Manufactured Home Community, there are even blogs attached to their website where you can get a wealth of information about buying, selling, and renting such units.
5. Buying from a Current Owner
Manufactured home owners might want to sell their home after some time. It could be the point where they are moving on to another home or are flipping homes for profit. Whatever the case may be, there are advantages to buying a home directly from the current owner rather than contacting any third party.
Direct Communication
When you work directly with the owner of a manufactured home, there is more room to negotiate prices. You may also get some upgrades or mobile home maintenance before moving in. Besides, both parties don't have to pay any middleman or agent fees.
Manufactured home owners may also have made several additions and improvements to the structure. They might have added a patio, an attached garage, or some other perks that make the offer more attractive. Here are some ways on how to increase the value of a manufactured home.
Downsides of Buying a Manufactured Home Directly from the Owner
Of course, there are downsides to buying a manufactured home from the direct owner. These include the following:
You might have to pay extra for the upgrades and additions
Their customization might not be according to your tastes, requirements, or preferences
You may not be made aware of all the flaws or issues in the manufactured home
The owner may already have depreciated most of the life expectancy of a mobile home, which is expected when buying any pre-owned home
6. Manufactured Home Communities
Finding the perfect manufactured home can be a challenge, so why not take the matter to a team of experts? A community of manufactured homes, like Tyrone Woods, can help out buyers in many ways. With the dedicated staff they have, you can get a lot of help on maintaining and purchasing a mobile home.
Financing the Purchase of Your Manufactured Home
When you plan to buy a manufactured home, keep in mind that financing the purchase will be different from the traditional process. Buying a townhome or single-family home means that you are purchasing real estate.
Manufactured homes are considered personal property, so you won't be going down the route of traditional mortgages and VA loans. It will be more like buying a car, with a down payment and several requirements. In fact, loans for buying modular or manufactured homes will require higher down payments, better credit scores, and higher interest rates than a traditional house mortgage.
Connecting with Lenders for Manufactured Homes
Most traditional lenders will consider manufactured homes as personal property and not real property. While their views are changing nowadays, it helps to have an entity like Tyrone Woods Manufactured Home Community on your side.
Today, manufactured homes are available in better quality, with Tyrone Woods Manufactured Home Community choosing the best options for their potential residents.
Why Choose Tyrone Woods Manufactured Home Community
Tyrone Woods Manufactured Home Community has more longevity, more comfort, and more modern conveniences as well. What's more, rising buyer interest has increased demand for manufactured homes.
At Tyrone Woods Manufactured Home Community, you can ask for connections and collaborations while planning to purchase a manufactured home. This way, payments can be easier at your side.
What to Consider Before Buying a Mobile Home
Before you make any payments or sign any contracts, here are a few factors to consider:
Making Sure of Your Comfort
If you are considering a purchase of manufactured homes for sale, you want to make sure that the new space will be comfortable, beautiful, and as luxurious as possible.
At Tyrone Woods Manufactured Home Community, we know how to get you that beautiful and luxurious space with the best upgrades. This is why our units offer features like high-end countertops, hardwood flooring, walk-in closets, brand-name appliances, and so much more.
The Land and Foundation
Before buying any manufactured homes, potential homeowners need to make sure that there is a proper foundation and plot to place the structure on. While Tyrone Woods Manufactured Home Community may not sell land for such purposes, they do provide land for a monthly lot rent.
If you have your own land, you can place a manufactured home there. Alternatively, you can lease it from Tyrone Woods Manufactured Home Community and have a wonderful neighborhood to enjoy with your new manufactured home. There are some fabulous amenities, services, and a vibrant community that can help you live the best life possible!
The Takeaway
Manufactured homes have federal recognition and can be the perfect place to live for many people. They are also becoming more accepted and recognized as viable and desirable living spaces. However, you do need to conduct ample research and get detailed documentation before putting a down payment on any manufactured home.
At the end of the day, the legislations and rules for manufactured homes are different from those for site-built structures (see: mobile home vs. stick-built). This results in various other living options, which one should read up on beforehand. Make sure to connect with Tyrone Woods Manufactured Home Community before taking any major steps. With our help and guidance, we aim to get you the best manufactured home in the state!