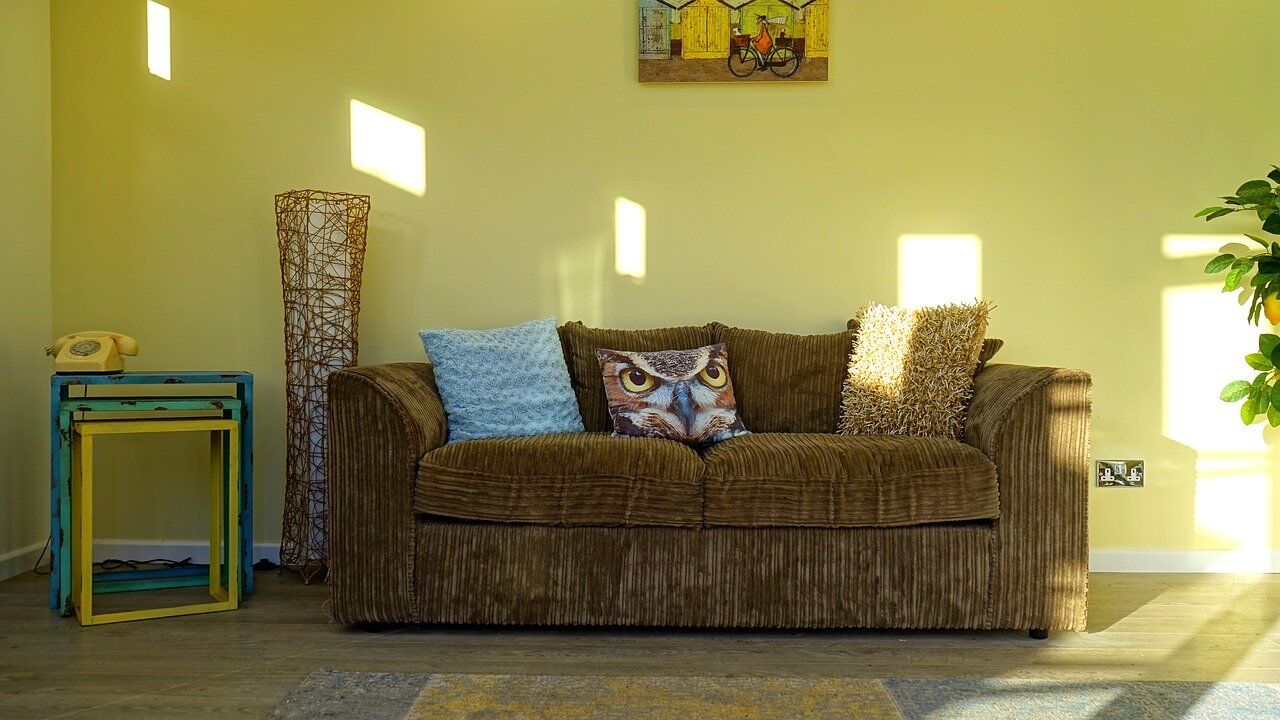 4 months ago ·Justin Becker ·Comments Off on Top 5 Mobile Homes for Rent in Fenton
Fenton is a wonderful city in Michigan with ample housing options. In particular, manufactured housing has truly made a name for itself in the last several years here. In fact, some might say, there is actually an overabundance of portable housing communities in Fenton. So, you may be wondering, which mobile home park is right for you, or better still, how do you go about finding that needle in the haystack? Well, both are great questions that hopefully we can answer together.
For starters, in order to make your mobile home search a little more pleasant, it is highly recommended that you narrow down your options. There is nothing worse than having too many options, as you may have experienced before. Too many choices generally just leads to indecision.
Thus, instead of you rattling off that line to your family members when they ask you why you have not moved into a place yet—let's get you into your new mobile home asap by going over the top five mobile homes for rent in Fenton.
Learn More About Fenton
Of course, if this is your first time living in or moving to Fenton, then it never hurts to get the lay of the land before you further focus on your mobile home search.
In general, Fenton is a small town at heart and is just around the corner from major cities like Holly, Highland, and Grand Blanc. What's more, there is a wealth of recreation in Fenton—thanks to the 50+ lakes, dozens of parks, nature trails, regularly scheduled festivals, free summer concerts, several community events, and more.
Besides endless outdoor fun, there is a rich history here, a bustling downtown district, local eateries, and amazing shopping centers. Fenton is also a business-friendly metropolitan area and a fantastic place to raise a family.
With that said, you will still need a place to rest your head at night, so how bout we count down the top five mobile homes for rent in Fenton.
Hawaiian Gardens/Holly Village
Coming in at number five, Hawaiian Gardens/Holly Village is a decent mobile home community with mid-luxury amenities. This well-maintained mobile home park has lush landscaping, playgrounds, recreational courts, a private pond, and communal activities. Hawaiian Gardens is also near highly-rated schools and everyday conveniences.
Mobile homes at Hawaiian Gardens offer modern features, custom layouts, brand-name appliances, wood-like flooring, and have a minimum of 1,000 square feet of living space. That said, a manufactured home for rent in this community that is worth a look-see is a lakefront 3-bed/2-bath, 28×52', 1,450 square foot home for $1,179 a month. This manufactured home comes with all major appliances, a full-size washer/dryer, and has a sizable deck overlooking the water.
Hartland Meadows Mobile Home Park
Number four on our list is the Hartland Meadows mobile home community. As the name implies, this mobile home park is located in the city of Hartland. Nevertheless, this community is only minutes away from Fenton, Brighton, and Ann Arbor.
In addition to its great location, this mobile home park has a wealth of amenities. A few notable communal perks at Hartland Meadows include an upscale clubhouse, a children's play area, trash removal, locking mailboxes, lush landscaping, and more.
Looking at manufactured homes for rent here, you will find several worthwhile homes to consider like the brand-new 4-bed/2-bath, 28×56', 1,600+ square foot mobile home for $1,440 a month. This residence has the latest mobile home features and is actually a rent to own.
There is also a lovely 3-bed/2-bath, 28×56', 1,500+ square foot manufactured home for rent for $1,390 a month. This brand-new mobile home has an open floor plan, a custom kitchen with all black appliances, an outdoor storage shed, and three designated parking spaces.
Highland Greens Estates
The mobile home community of Highland Green Estates is number three on the list. Yet another community in the city of Highland, this beautiful mobile home park offers spectacular amenities like boat/RV storage, recreational courts, a billiards room, a swimming pool, a clubhouse, and so much more.
Here, you will find several mobile homes for rent. Thus, depending on your budget and overall needs, you can choose between these available homes if you can see yourself living in Highland. Note, the majority of these residences for rent are 3-bed/2-bath, 28×48', 1400+ square foot mobile homes ranging from $750 to $1,125 a month.
Grand Blanc Crossing Mobile Home Park
Number two on our list of the top five mobile homes for rent in Fenton is the mobile home community known as Grand Blanc Crossing. As the name of this manufactured home community indicates, it is located in Grand Blanc.
In terms of communal perks, Grand Blanc Crossing has a lot to offer, including a fitness center, a billiards room, a basketball court, a swimming pool, and a clubhouse. There are also a few other notable amenities, like off-street parking, neighborhood sidewalks, open green spaces, and playgrounds. Residents are allowed multiple pets as long as they weigh less than 75-lbs.
The top manufactured home for rent at Grand Blanc Crossing is a recently upgraded 3-bed/2-bath, 28×48', 1,456 square foot, mobile home for $1,149 a month. This simply ageless home has custom features like a gourmet kitchen with a butcher block island, hardwood flooring, all black appliances, and spacious bedrooms with walk-in closets. If this stunning mobile residence has piqued your interest, you should act fast; this home won't be available for much longer.
Tyrone Woods Manufactured Home Community
Last but definitely not least, the number one spot goes to Tyrone Woods Manufactured Home Community. Located in Fenton, this particular mobile home park has everything and then some.
Not only are there manufactured homes for rent and purchase here, but there are also top-rate amenities that the entire family will love. Noteworthy features and communal comforts include a gorgeous country setting, affordable housing, new water filtration systems, onsite management, resident appreciation events, and convenient access to all the remarkable schools in the Linden School District.
Furthermore, the mobile homes at Tyrone Woods Manufactured Home Community are all double-wide homes that offer 3 to 4 bedrooms, two bathrooms, and a minimum of 1,500 square feet of contemporary living space. Each home comes with your choice of custom styles, layouts, and designs. Here, these homes' high-end features include custom oak kitchens, spa-like bathroom suites, and spacious living rooms with stone fireplaces are practically the talk of the town.
Take Away       
As you can see, Fenton and its surrounding cities have so much to offer when it comes to manufactured housing. However, there is no denying that the high-end residences like the ones available at Tyrone Woods Manufactured Home Community are rare finds.
Don't just take our word for it, stop by this community's main office or call to schedule an appointment and see for yourself. Ultimately, if you are ready to make your move to Fenton, then do yourself a favor—check out all the amazing mobile home parks mentioned above. But remember when you are ready to put down roots in the number one manufactured residence park in Fenton, Tyrone Woods Manufactured Home Community will be waiting for you with open arms.